architecture - engineering - construction
CableView Stainless Steel Square Cable Railing System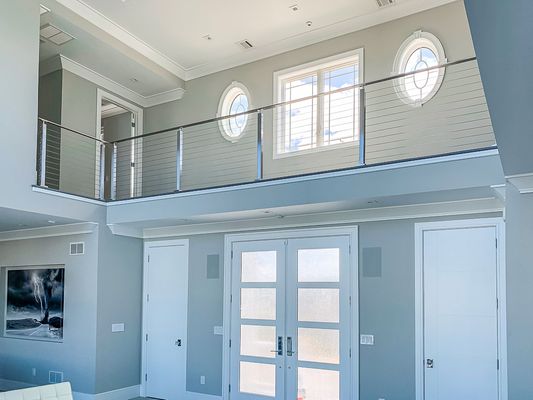 Every aspect of this two-story home is designed with the view in mind. Our stainless steel cable railing system keeps the catwalk over the front door open and airy, for easy enjoyment of the living area below and the wall of windows beyond.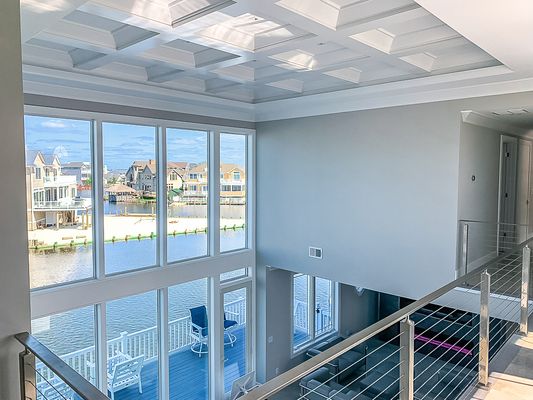 Features and Benefits:
Marine Grade Stainless Steel is strong and resilient, for a long-lasting railing.
Low-maintenance and resistant to corrosion, making it ideal for coastal areas and other harsh environments.
Brushed finish enhances the natural luster of stainless steel.
Stainless Flat Top Rail is our thinnest rail option, keeping the view as open as possible. Can also be used for a matching handrail, as seen here.
Square post shape is more angular and industrial than round.
Deck mount posts are easy to install.
Field assemblies have a low-profile look with no bulky turnbuckle.
@SCRrep #SCRrep

For other relevant searches, you might want to try: