architecture - engineering - construction
Ceiling Tiles to Make Your Ceiling Look Great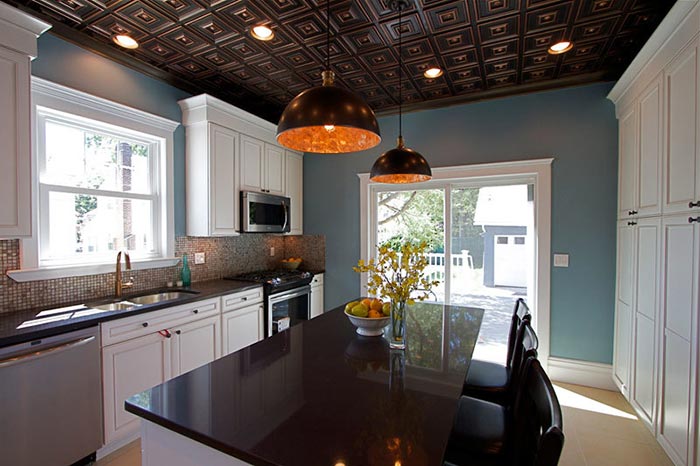 There are various factors to consider regarding ceiling tiles whether they're for your home or a commercial space. Budgeting, aesthetics, and utility are critical components of a revamped ceiling. You need to determine which tiles are affordable, whether you require insulation or a means of hiding structural elements, and the style you want to complement your space. Here, we'll focus on the different types of ceiling tiles that can enhance any area.
Plastic Ceiling Tiles
Plastic is a great option if you're looking for a material that's easy to work with when renovating a new ceiling. You can cut through it easily and it's very flexible. As a result, the tiles fit tightly together, generating a neat and tidy finish.

Plastic also doesn't produce or collect dust. Plus, it's worth noting that plastics like PVC are a natural hypoallergenic element. You should consider plastic ceiling tiles, especially if you suffer from allergies.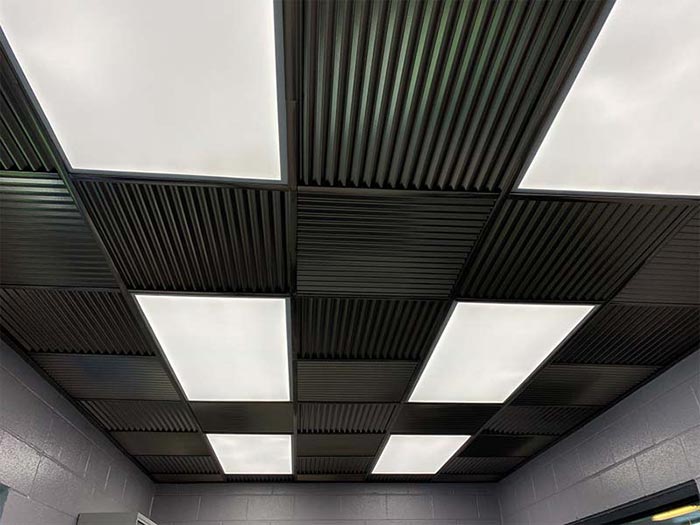 Other positives of plastic ceiling tiles include:
Easy to install: Plastic tiles help make the installation process easier because they can cut and bend. Plus, they give you more choices in adhesive because plastic easily bonds to a surface.
Crack-resistant: You can easily remove this type of ceiling tile without any breaks or cracks by scraping between the adhesive and tile. You also won't need to be concerned about weather erosion.
The finish after gloss: Gloss, an excellent match with plastic, will help your plastic ceiling tiles hold their shine, as this materials smooth and allows for a better bond surface for the gloss.
PVC Plastic as Faux Tin Ceiling Tiles
Faux tin ceiling tiles, which are typically made from PVC plastic, will add a touch of splendor to your room. They have all the pros of PVC while being able to mimic the look of metal and present several design options for any room – be it the kitchen, bedroom, or bathroom - you choose.

Additionally, faux tin tiles are cheaper than real metal, making them a better choice for those on a budget.

Tin Ceiling Tiles

Tin ceilings will help ease any fears of your surface catching fire. These tiles have a fire rating of one hour, meaning they can withstand the heat and force of a fire for up to one hour.

Tin ceiling tiles also have a gorgeous shine to them, which is why many buildings during the 1800s used this material.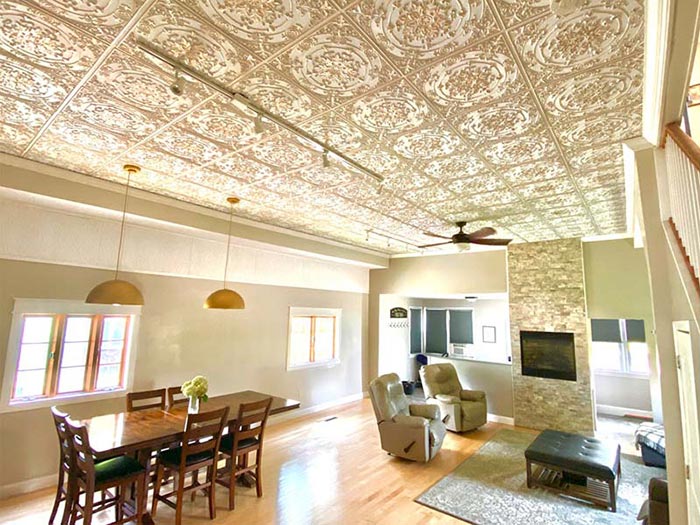 Other factors in considering tin ceiling tiles include:
Durability: Tin tiles can last for more than 20 years,about double the average length of normal ceiling tiles, because they don't collect mold and they're not prone to rot.
Sustainability: Tin is eco-friendly and non-toxic. Most tin tiles are powder-coated, so they don't generate bad air quality within your home.
Customizable: You can customize tin ceiling tiles for any decorative theme, whether you're going for a modern look or a classic theme.
Paint them as you wish: Painting tin ceiling tiles is a popular task among homeowners and decorators.
Increases value: Tin ceiling tiles' durability raises your home's value. That value will also increase significantly if the colors complement your ceiling to create a full decorative theme.
Easy maintenance: only form of maintenance tin tiles require is dust removal.
Although tin ceiling tiles are widely popular on the market, other notable materials include Styrofoam, aluminium, copper, and stainless steel. By using ceiling tiles, there is so much you can do and so many rooms in which can benefit from having them. Ceiling tiles work in every space you can imagine – from kitchens to bathrooms, and bedrooms to basements.
#DecorativeCeilingTiles #DecorativeCeilings #CeilingTiles

For other relevant searches, you might want to try: