architecture - engineering - construction
About Solar Control Solutions
Solar Control Solutions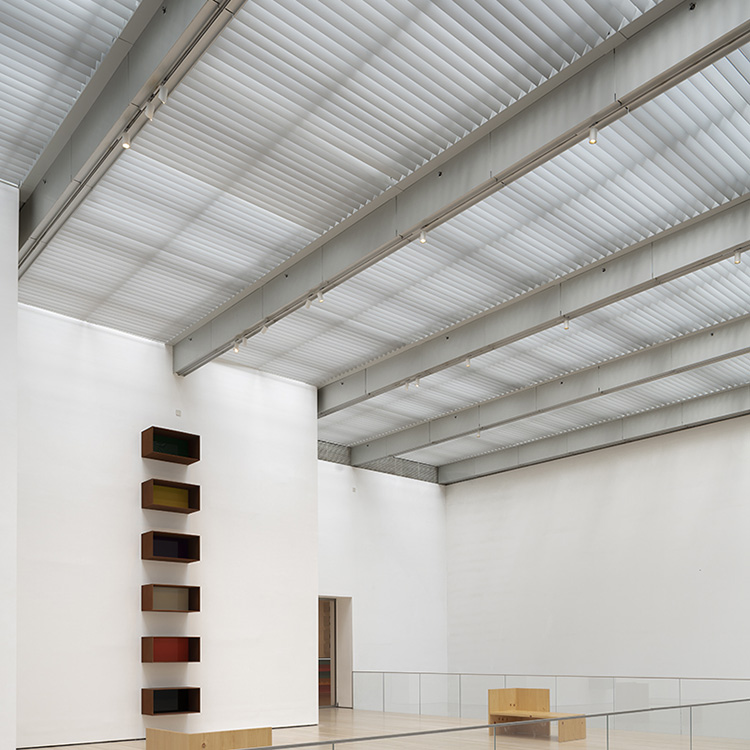 Solar Control Solutions
Sometimes the only good solution is a custom one, tailored specifically to the project. We design and manufacture innovations that provide best-in-class remedies supporting the simplest to the most complex project requirements.
Solutions for every need
You need custom solutions for these markets and more: entertainment, simulation, corporate, control room, higher education, retail, houses of worship, government, museum, residential, health care, energy, and transportation. Our tailored solutions include advanced shading systems, exterior and interior solutions, large format digital printing, and much more.
Custom capabilities
A complex project needs solutions, not excuses. Our agile engineering and manufacturing capabilities mean we approach every project with innovation in mind. Whether we design and build your solution in house or use our relationships with global partners and our own Draper® family of companies, our dedicated custom solutions team has the project management experience to guide you through the entire process—from concept to sign-off.
Communication is key
Creating custom solutions for project-specific problems can be a lengthy process. Bringing Draper® on your team early to help with drawings, 3D prints, and communication with other trades helps these portions of projects flow more smoothly. The more we communicate, the more we can offer your team, and the earlier we speak, the better the options we can provide.

Brochures | 3-Part CSI specifications | CAD details
News archive:
Draper Partners with Illuminations, Inc. (May 11, 2022)
This Custom Shading Solution Will Keep Hollywood's Hottest from Overheating (May 21, 2021)
Solar Control and Productivity (May 14, 2019)
12490 - Window Treatment
12493 - Shades
12 21 00 - Window Blinds
12 21 23 - Roll-Down Blinds
12 21 26 - Black-Out Blinds
12 24 00 - Window Shades
12 25 00 - Window Treatment Operating Hardware