architecture - engineering - construction
Ecophon Solo Baffle from CertainTeed Ceilings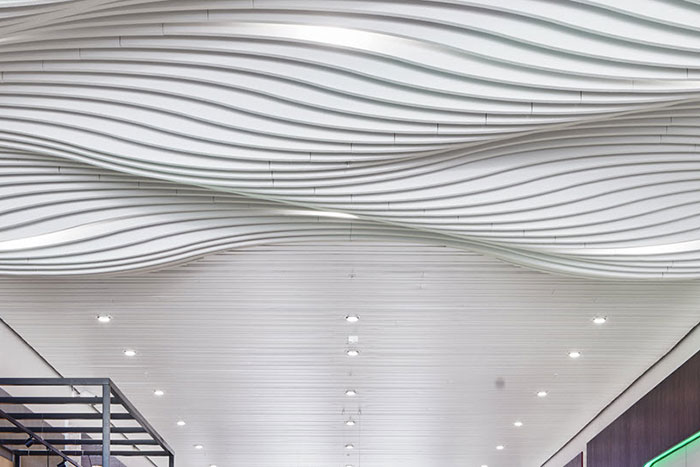 Vertically installed, unframed baffles provide superior sound absorption and design flexibility.

Features & Benefits:

Easy-to-install baffles reduce reverberation and excess noise, creating a more productive work environment in open spaces
Endless design flexibility with standard rectangular shapes, zigzags, and waves.
Available in standard 20 colors and numerous sizes
Easy-to-clean AkutexTM FT white finish has perfect light diffusion (+99%)
Frameless panels with fully painted edges enable two-sided sound absorption
Demountable baffles can be hung from a distance, directly from a structure to enable versatility, or from a wall
Applications:
Classrooms
Open-plan Offices
Lobbies & Hallways
Restaurants
Healthcare
Design almost any shape based on a 1200 x 1200, 2400 x 1200 or 3000 x 1200 panel. Quick-Ship options available for select Solo Cloud and Baffle shapes.
@CTCeilings #CTCeilings #acoustic #ceilings #design

For other relevant searches, you might want to try: