architecture - engineering - construction
Enhancing The Campus Environment At CSUSM
California State University San Marcos (CSUSM) is nestled in the scenic foothills of San Marcos, California, offering a sprawling campus spread over 300 acres. The natural beauty of the surrounding hills and valleys provides a serene and picturesque atmosphere for students, faculty, and visitors. A recent addition of outdoor furniture pieces from Maglin's Site Furniture Collections has played a pivotal role in elevating the overall campus experience. The new amenities seamlessly integrate with existing design elements and provide functionality, promote collaboration, and embody the vibrancy of campus culture.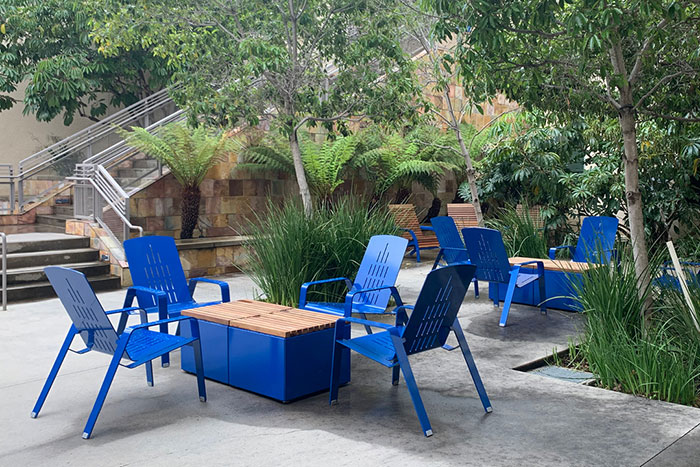 Embodying School Spirit
In a nod to school spirit, the University chose to incorporate their signature blue color into select table and seating elements. FORO tables and chairs, as well as ALUM chairs, are vibrant in their cool blue shade, reflecting the essence of CSUSM spirit. Maglin seating and tables, including 720 Chairs and Pixel blocks, feature exquisite wood slats that seamlessly blend with the natural elements of the landscape, while the blue powder-coated steel accents connect with campus culture and branding. The outcome is a beautiful visual interplay that stands out amidst the lush greenery of the surrounding plants.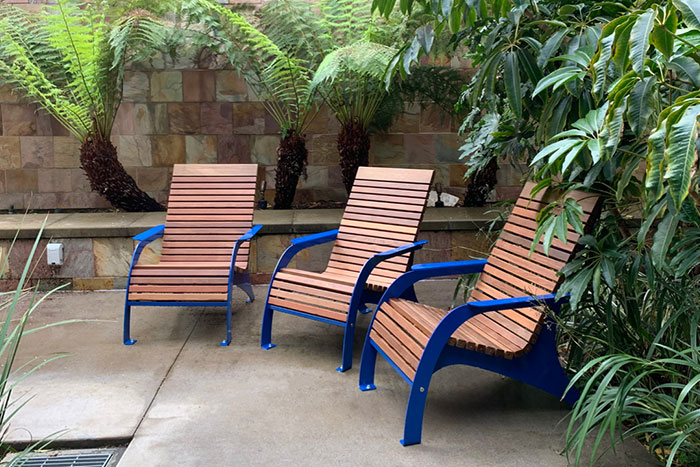 Flexible Seating for Versatile Spaces
Maglin's ALUM chairs and FORO tables and seating provide movable and flexible options that cater to the diverse needs of students. Offering a range of adaptable amenities empowers students to curate their preferred study or socialization spaces among native plants and water features.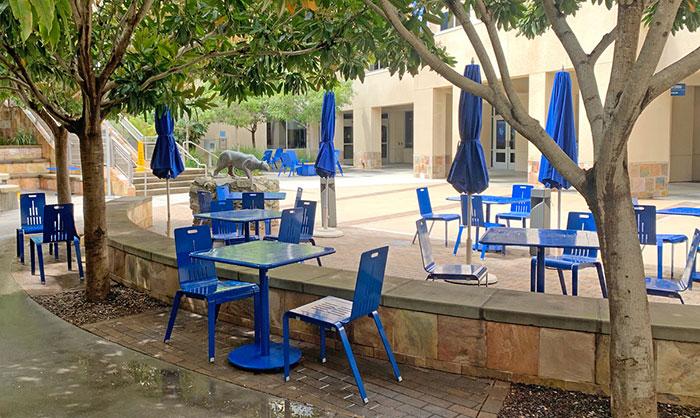 Elsewhere, strategically placed Pixel provides students with unique platform seating options to connect with others or enjoy panoramic views. These Pixel configurations present the opportunity to lean back and unwind on lounge-backed Pixel blocks or provide a cozy setting for spontaneous gatherings of different sizes.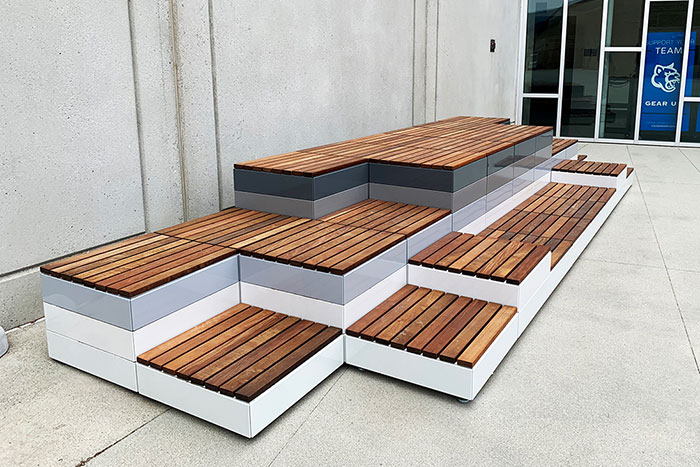 With their visually captivating design and adaptable functionality, these Pixel arrangements contribute both aesthetic allure and practicality to the campus environment. The addition of Iconic Collection benches offers a comfortable place to rest for students as they navigate between classes.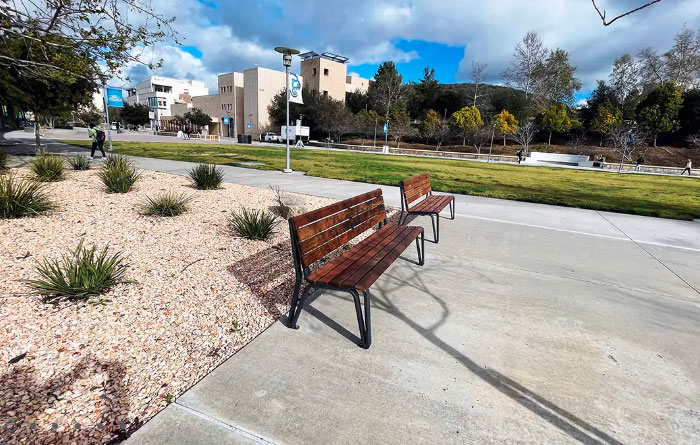 @maglinfurniture #maglinfurniture #maglin #streetfurniture

For other relevant searches, you might want to try: