architecture - engineering - construction
About Industrial Windows
Industrial Windows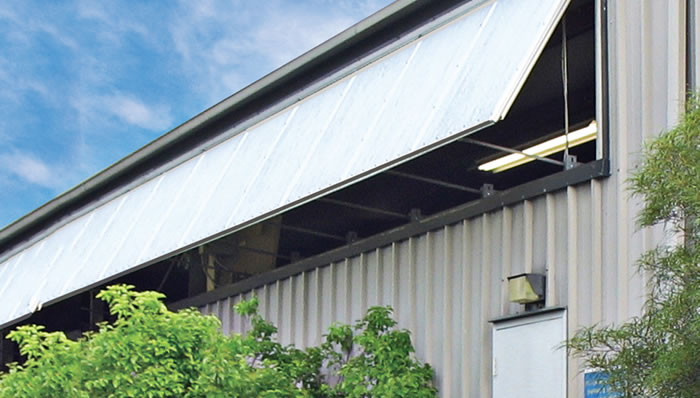 Industrial Unit and Top-Hinged Window Gallery
EXTECH's heavy-duty industrial windows are ideal for commercial applications in new or retrofit facilities. We offer both glass and polycarbonate window systems in a variety of color and glazing options.
Our patented Series 5300 can be made as unit windows or as continuous top-hinged windows, each as long as 150-feet. Because of our unique continuous top hinge, these windows can be left open during normal rainfall. Series #3440 is a fixed system with tongue & groove side lap connections, eliminating the need for aluminum mullions. Our 3100-LS is capable of great spans and boasts all of the benefits of polycarbonate. Series #2900 is a glass-glazed system. Each of these options ensures that whatever your industrial window needs, EXTECH delivers.
Built on a foundation of over 35 years in the industry, you won't find this quality of product or service anywhere else. We are happy to assist in your project from initial design/consultation, include drawings and budget numbers specific to your design. Our industrial window solutions allow your building to take advantage of daylight and maximize airflow/ventilation. Louvered windows cannot outperform our Top-hinged windows which can be left open during normal rainfall. Take a look at the gallery below, smell the fresh air, and contact us for a quote!

News archive:
Techvent 5300 Top-Hinged Industrial Polycarbonate Window (Oct 16, 2021)
10730 - Daylighting Panels
07 40 00 - Roofing and Siding Panels
07 41 00 - Roof Panels
07 42 00 - Wall Panels
07 44 00 - Faced Panels
07 46 00 - Siding
08 50 00 - Windows
08 51 00 - Metal Windows
08 64 00 - Plastic-Framed Skylights
08 80 00 - Glazing