architecture - engineering - construction
Techvent 5300 Top-Hinged Industrial Polycarbonate Window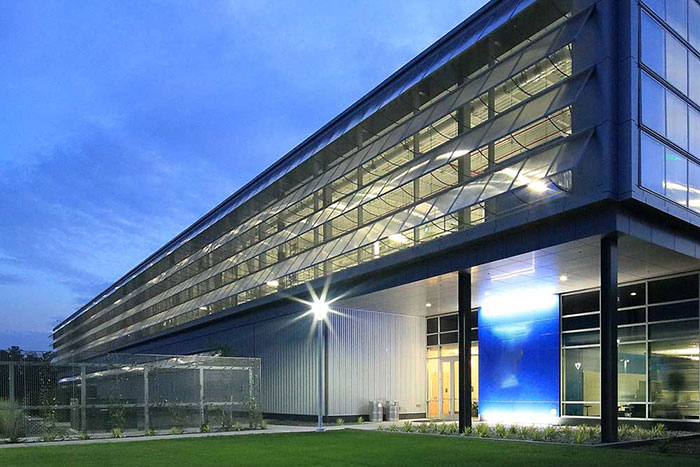 EXTECH's TECHVENT 5300 is a patented top-hinged industrial polycarbonate windows system that is designed to stay open during normal rainfall while keeping the interior dry.
It provides massive natural lighting and ventilation and is great for new construction or retrofit work. It can be operated either manually or electrically with an optional control system available, and it is available with thermally broken framing.
The TECHVENT 5300 is a very versatile system that can be installed in an individual punched opening or in continuous clerestory wings.

The TECHVENT 5300 can also work as an operating skylight by installing it on a slope. Available in both glass and polycarbonate, it's a highly durable system even in the most demanding environments.

TECHVENT 5300 industrial windows offer the advantages of a typical metal louver plus provide natural light and ventilation during inclement weather. They are effective in a variety of applications, but favored for industrial purposes.
 
@extechinc #extechinc #aviation #window

For other relevant searches, you might want to try: