architecture - engineering - construction
Large Commercial Planters from TerraCast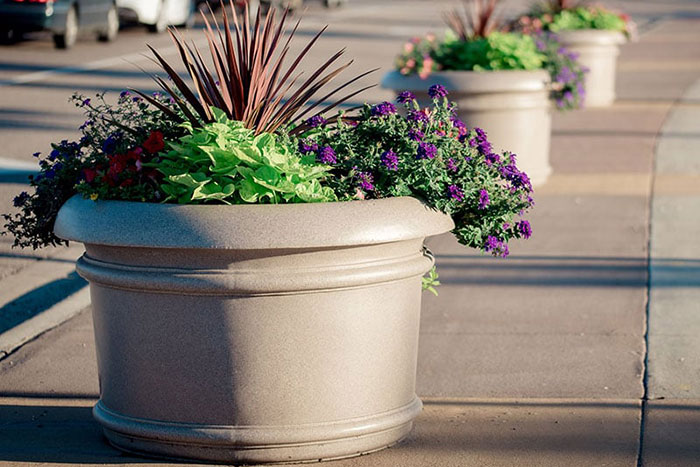 A common architectural design feature found in most entry areas in commercial buildings today are large planters. Architects and designers prefer large decorative planters that help transition outside elements to the door and through the doorways. Nearly every commercial building you visit has accent planters by the entrance along the surrounding landscape and leading into the lobby.

Large commercial planters are used for many applications such as accent, branding, and as security elements. Groupings of planters outside of a building or an outdoor dining area are a great alternative to security elements. Containers with a custom logo or graphic are a fantastic branding piece for promoting businesses, cities, hotels, parks, shopping malls, educational facilities, and more.

Commercial-grade resin planters are the optimal choice for both indoor and outdoor applications, and TerraCast® is the optimal provider of high-quality resin products. Whether for big or small projects, TerraCast® can accommodate your landscaping needs. TerraCast® resin planters provide years of durable and maintenance-free installation.
@terracastpro #terracastpro #publicsafety #planters

For other relevant searches, you might want to try: