architecture - engineering - construction
About Planters
Planters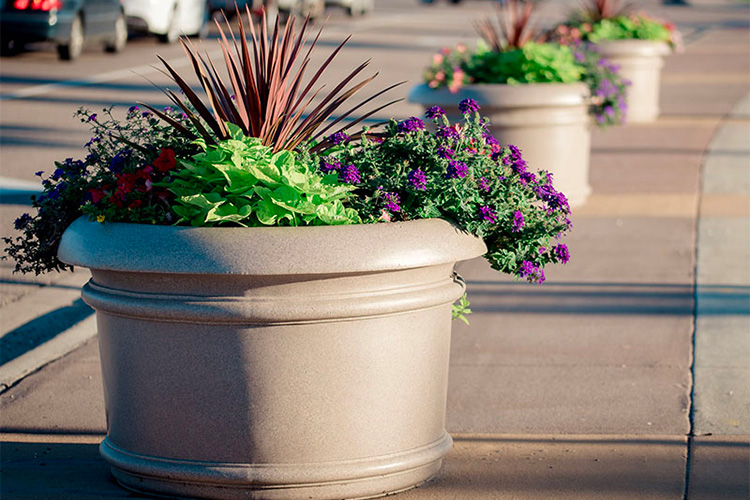 Commercial Planters
Commercial grade large planters are the specialty of TerraCast®
Bob Grossman, our founder, used to enjoy scouting out new spots for placement of TerraCast® products. Wherever you go, you'll see planters.
Nearly every commercial building you visit today has some sort of accent pottery by the entrance along the surrounding landscape and in the lobby. Sometimes a pair of planters stand guard on either side of the entrance. Sometimes the lobby has huge planters sporting the logo or insignia of the company. Sometimes there's a smoking area or courtyard, dotted with large planters growing large plants or small trees.
Modern Resin planters are the optimal choice for indoor or outdoor applications and TerraCast® is the optimal provider of high-quality resin products.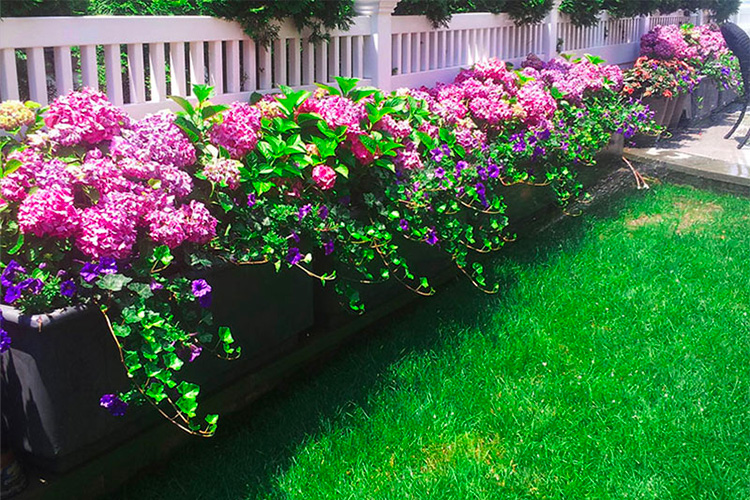 Residential Planters
Homeowners are finding a special need for resin made planters
Resin is the number one material for outdoor applications. TerraCast® is the number one vendor of rotationally molded planter pots in the country. Our products are displayed all across the nation from Juneau, Alaska and downtown Los Angeles, to New York City's Time Square! Who says only the big cities can have the best? No one. TerraCast® has an entire suite of products for residential customers and we can accommodate any client, big or small. View our modern planter styles.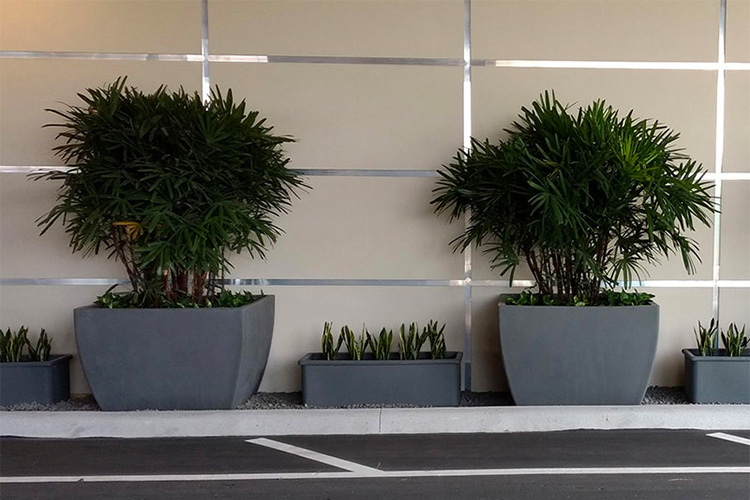 Modern Planters
Terracast Products offers a ton of modern product styles and colors
TerraCast® is all about crafting planters for the future. Not only do we offer planters that embody a popular modern style but also they are eco-friendly, indestructible and customizable.
We recognize the demand for more modern looking planters. As a result, we continue to add eye-catching modern designs to our collections. Offering a wide selection of modern planters helps architects and designers create spaces worth daydreaming about. The overall style of a space is what people notice first, hence how a particular style can result in referrals and growing demand for a designer or architect's services. Uniquely modern style isn't the only reason our planters rank far and above the competition.
Modern Resin planters are the optimal choice for indoor or outdoor applications and TerraCast® is the optimal provider of high-quality resin products.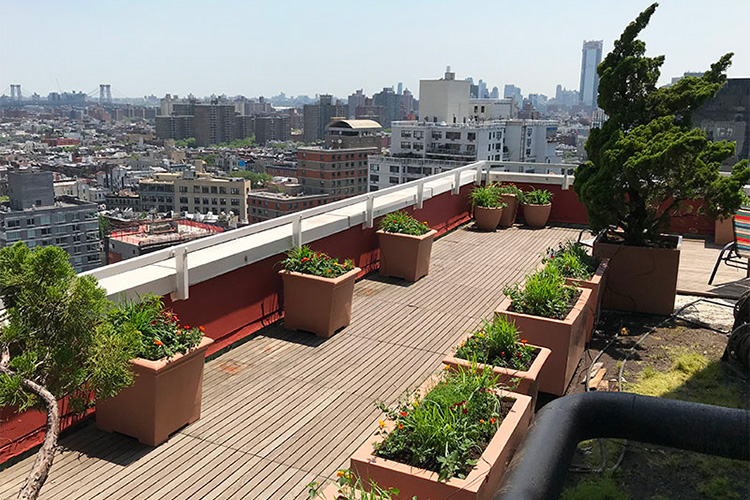 Rooftop Planters
TerraCast resin planters will drastically cut installation costs for rooftop planters compared to stone and terracotta
TerraCast® is the leading manufacturer in the world for innovative, rotationally molded resin products. Our Planters are cost-effective, environmentally friendly, and easy to install and own.
They are ideal for commercial, residential and even rooftop applications! Soar to new heights with our beautiful, durable, lightweight resin Planters. View our modern and contemporary style planters for your rooftop project.
Rooftops are designed, engineered and built with a set weight limit and load capacity, so every pound counts. TerraCast® can help you design a beautiful roofscape for your building at a fraction of the weight of stone, concrete or clay.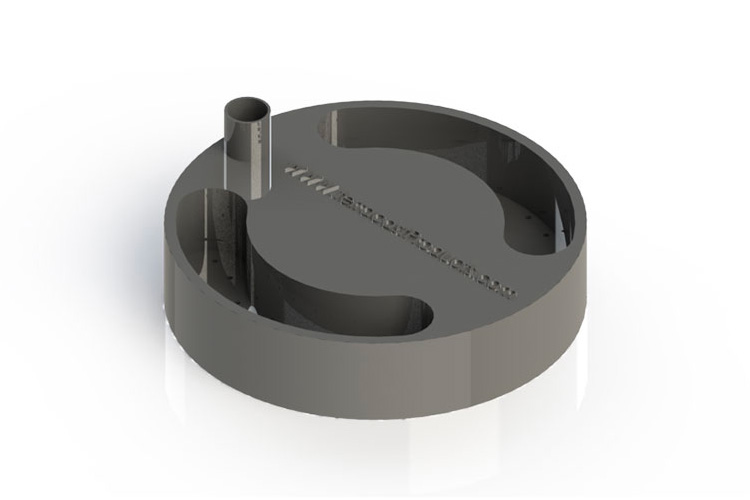 Self-Watering Planters
Just about any TerraCast planter can be garnished with a self-watering kit
Self-Watering Planter Attachment
One of the primary general concerns for planters is the maintenance and care of the flora planted in them, especially for commercial customers like municipalities, shopping centers, parks, or plazas.
Innovation
The most obvious solution is to find a way to make the planters self-watering. In recent years, the demand for self-watering planters has skyrocketed, so TerraCast® has created a self-watering system for our planter pots.
Installation Instructions
Our self watering attachment can be added to our planters quickly and easily. We have detailed installation instructions available for download.

Brochures | 3-Part CSI specifications
News archive:
Modern Planters for Rooftop Gardens (Oct 05, 2019)
Protected Bike Lanes Are More Valuable Than Parking Spaces, Here's Why (Jun 12, 2019)
TerraCast Tuscany Wall Planters (Mar 06, 2016)
Self-Watering Planters from TerraCast (Oct 11, 2015)
The Low Bowl Planters From TerraCast (Sep 21, 2011)
TerraCast Used At The World Famous Belagio Hotel In Las Vegas (May 11, 2011)
02870 - Site Furnishing
02900 - Planting
02945 - Planting Accessories
12460 - Furnishing Accessories
12800 - Interior Plants and Planter
12830 - Interior Planter
12840 - Interior Landscape Accessories
12 46 29 - Vases
12 92 00 - Interior Planters and Artificial Plants
12 92 33 - Interior Planters
12 92 43 - Interior Landscaping Accessories
12 93 00 - Site Furnishings
12 93 33 - Manufactured Planters
32 90 00 - Planting
32 94 00 - Planting Accessories
32 94 33 - Planters