architecture - engineering - construction
About Nuclear Medicine Solutions
Nuclear Medicine Solutions

Nuclear Medicine Solutions
MarShield is an industry leader in products for the nuclear medicine field. Our extensive inventory of lead lined cabinets, lead storage containers, high-energy shielded decay drums and tungsten vial & syringe shields are available at extremely competitive pricing and provide the highest level of safety & protection.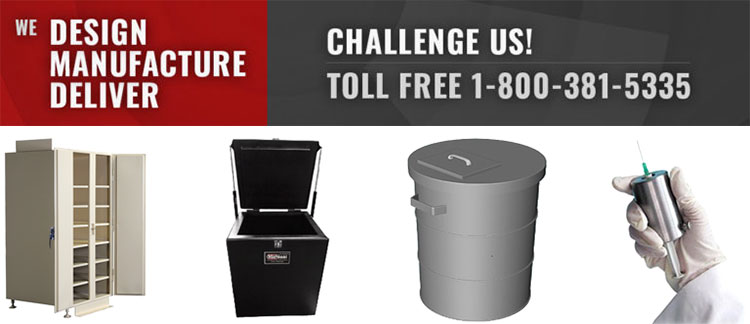 Nuclear Medicine Solutions
MarShield manufactures a wide range of Standard or Custom Designed Lead Lined Cabinets suitable for Nuclear Medicine or Radiochemistry laboratories. MarShield has worked extensively with architects, engineers, contractors and end-users like doctors, hospitals, laboratories, and medical & veterinary clinics to ensure that our designs are functional and harmonious with their surroundings while meeting radiation code requirements.
When Protection, Safety & Success Must be Absolutely Assured!
PROUD MEMBERS OF


Brochures | 3-Part CSI specifications | CAD details
News archive:
MarShield Nuclear Medicine Solutions (Jan 12, 2021)
MarShield Lead Lined Cabinets (Dec 11, 2018)
13 49 00 - Radiation Protection
13 49 13 - Integrated X-Ray Shielding Assemblies
13 49 16 - Modular X-Ray Shielding Rooms
13 49 19 - Lead-Lined Materials
41 53 13 - Storage Cabinets