architecture - engineering - construction
About Tungsten Heavy Alloy
Tungsten Heavy Alloy

Tungsten Heavy Alloy for Nuclear, Medical & NDT
MarShield Radiation Shielding are experts in the in the customization of tungsten heavy alloy for the Nuclear Energy, Nuclear Medicine / Radioisotope, diagnostic imaging and non-destructive testing industries.
Why Tungsten?
Tungsten Heavy Alloy has a density of up to 18.89 g/cm3 vs. lead at 11.34 g/cm3. It's ease of mechanical processing / machining, high ductility and strength makes it a viable option for many applications where lead is not feasible whether it be for size reduction, maximizing weight in large or small cavities or for radiation shielding. Tungsten Alloy is strong and highly customizable into precision components.

Applications
High Energy Radiation Shielding – Nuclear, Medical & Industrial
Counterbalance for Vibration Dampening
Aircraft control surfaces
Auto racing industry
Boring bars
Bucking Bars
Down hole logging-Sinker bars
Engine components
Fire arms
Golf club weights
Helicopter rotor Systems
Ship ballasts
MarShield's T-Flex® products maximize shielding effectiveness while keeping the weight to a minimum. Ideal for applications that require custom moldable shapes along with flexibility, such as small bore pipe, elbows and valves. T-Flex® products are non-toxic and available as blankets, ribbon wrap, pipe shields, floor tiles, magnetic tiles, and molded shapes.
MarShield Tungsten Syringe Shields are all designed to reduce hand exposure in clinicians preparing and administering radiopharmaceuticals. Our tungsten shields are lightweight, sleek in design and easy to use. We offer over 20 different shield types and sizes including Tungsten Vial Transport Containers.
Radiation Protection – Nuclear, Medical & NDT
Tungsten Heavy Alloy is an excellent material for shielding, guaranteeing that radiation exposure is kept to a minimum and ensuring that ALARA goals in the workplace. Machinability, radiographic density, strength, low toxicity, and heat resistance allow for superior design adaptability vs. other shielding materials. Tungsten Alloys are easily customizable.
Isotope vials and containers
Custom shielding components
Collimators for x-ray detectors
Multi-leaf collimators
Collimators for radiosurgery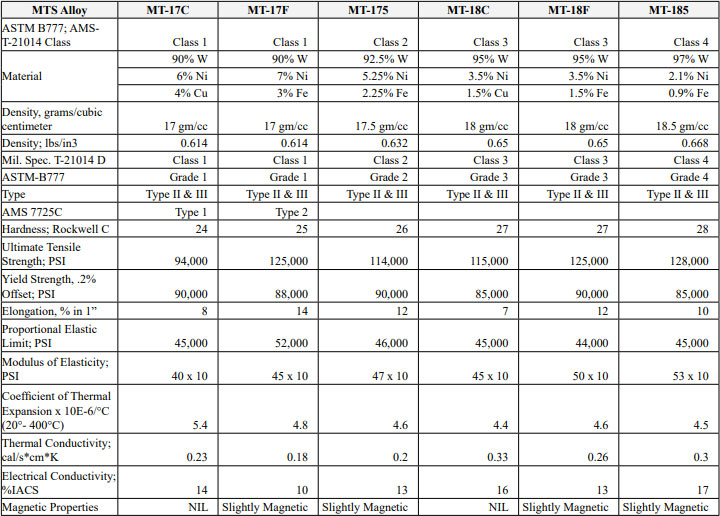 Brochures | 3-Part CSI specifications | CAD details
09205 - Furring and Lathing
13090 - Radiation Protection
13092 - High-Energy Radiation Protection
08 34 49 - Radiation Shielding Doors and Frames
08 56 49 - Radiation Shielding Windows
13 01 49 - Operation and Maintenance of Radiation Protection
13 49 00 - Radiation Protection
13 49 13 - Integrated X-Ray Shielding Assemblies
13 49 16 - Modular X-Ray Shielding Rooms
13 49 19 - Lead-Lined Materials