architecture - engineering - construction
About T-Flex® Tungsten Shielding
T-Flex® Tungsten Shielding
MarShield is a North American Manufacturer and Global Supplier of Radiation Shielding Products for the Nuclear Energy Industry
MarShield continues to be a leader in the field of lead and lead alternative nuclear shielding solutions. Our in-house designed and manufactured Lead Storage Containers, High-Energy Shielded Decay Drums and Lead Lined Cabinets provide superior Nuclear Storage solutions at maximum value.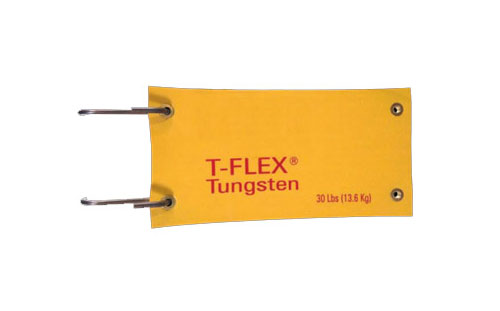 MarShield's T-Flex® products maximize shielding effectiveness while keeping the weight to a minimum. Ideal for applications that require custom moldable shapes along with flexibility, such as small bore pipe, elbows and valves. T-Flex® products are available as blankets, ribbon wrap, pipe shields, floor tiles, magnetic tiles, and molded shapes.
NUCLEAR RADIATION SHIELDING SOLUTIONS
We are THE experts in the complex application of shielding materials used in the construction or renovation of Nuclear Shielding solutions with Lead Blankets, T-Flex (lead alternative) Blankets & Applications, Lead Wool Snakes & Wraps/Annulus Shielding, Lead Bricks, High Density Concrete Blocks, and Plasti-Shield® Borated Polyethylene. Our quality management system (ISO 9001:2015 and CAN3 Z299.2:85) and our documented nuclear lead pourprocedures ensure quality you can trust.
When Protection, Safety & Success Must be Absolutely Assured!
PROUD MEMBERS OF


Brochures | 3-Part CSI specifications | CAD details
13090 - Radiation Protection
05 50 00 - Metal Fabrications
05 58 00 - Formed Metal Fabrications
05 59 00 - Metal Specialties
08 34 49 - Radiation Shielding Doors and Frames
13 49 00 - Radiation Protection
13 49 13 - Integrated X-Ray Shielding Assemblies
13 49 16 - Modular X-Ray Shielding Rooms