architecture - engineering - construction
Miller Edge Launches New Photo Optic System for Doors and Gates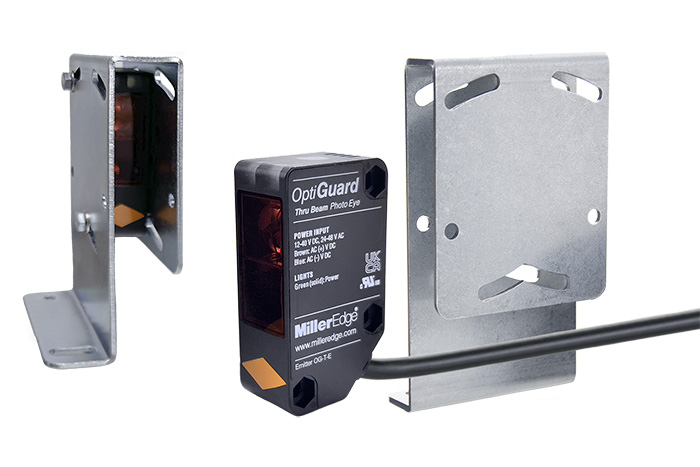 On January 13, 2023, Miller Edge released the latest addition to their photo optics lineup: OptiGuard™(OG-T-K10) monitored thru-beam photo optic system. OptiGuard™ is a UL 325 recognized photo eye that delivers entrapment protection for door and gate operators.

Equipped with an operating range of 100 feet and IP67 protection against a variety of weather conditions, OptiGuard™ offers both normally closed and 10K outputs. OptiGuard™ allows for easy installation and quality safeguarding for commercial motorized doors and automated vehicular gates.

"The launch of OptiGuard™ rounds out Miller Edge's comprehensive line of photo optics," shares Kevin Ward, Senior Technical Product Manager at Miller Edge. "Alongside its sister product, TruGuard™ retro-reflective photo eye, OptiGuard™ checks all the boxes: dependability, affordability, and ease of installation."

More information about OptiGuard™ is available online at www.milleredge.com and can be purchased directly through the Miller Edge customer portal, MyEdge™ and local distributors.
@MillerEdge #MillerEdge #gatesafety

For other relevant searches, you might want to try: