architecture - engineering - construction
PENETRON Keeps the Water Flowing at Big Rivers Adventure Park
Opening June 2018, just in time for the big summer season, the Big Rivers Adventure Water Park in New Caney, Texas, utilized PENETRON crystalline technology to ensure a waterproof and reliable functioning of the concrete water storage tanks, riverbeds and tanks.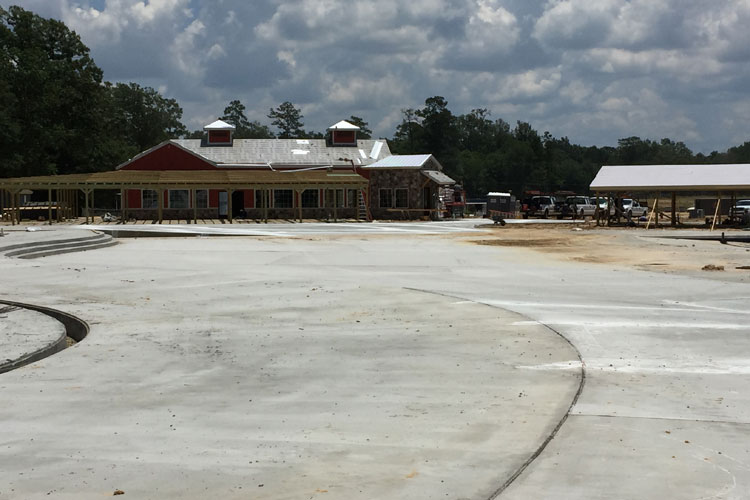 Impermeable surface: PENETRON ADMIX was added to the concrete mix to ensure waterproof and reliably functioning concrete water storage tanks, riverbeds and tanks at the Big Rivers Water Park.
Located immediately north of Houston, the Big Rivers Water Park is a 40-acre site inspired by Texas rivers that features several rides and a lazy river. The new amusement park is the latest addition to the Grand Texas Theme Park, the largest amusement park and shopping mall in southern Texas. A massive 630+ acre entertainment, dining, and shopping destination, Grand Texas draws from Texas history – including Spanish, Mexican and German influences – and features five roller coasters, dozens of rides, and live entertainment.

"While there was considerable groundwater present at the construction site, the main reason for adding PENETRON crystalline products to the mix were the concrete pumphouses that are, literally, always underwater," explains Christopher Chen, Director of The Penetron Group. "These pump houses keep a constant flow of water going through all the park's many rivers and pools."

Reducing Permeability and Deterioration
Concrete, while an exceptionally hard and strong material, is also made up of a porous network of microscopic voids that water and any waterborne chemicals can enter. The constant pressure of water can penetrate through these pores and to the reinforcing steel, where it can initiate the corrosion of the steel. This can ultimately lead to expansion of the steel and cracking of the concrete structure, necessitating expensive repair work.
Adding the crystalline admixture PENETRON ADMIX to concrete helps significantly reduce permeability of the matrix by permanently sealing microcracks, pores and capillaries, effectively protecting the concrete against water penetration and the effects of deterioration, even under the constant hydrostatic pressure encountered in the Park's pumphouses.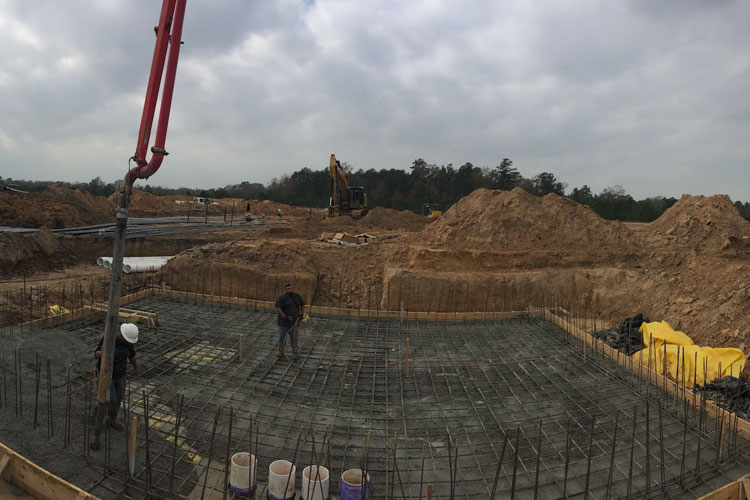 Providing a Durable Concrete Structure The ready-mix supplier, Yancey Concrete of nearby Conroe, TX, supplied over 2,000 cubic yards of treated concrete for the crucial water tanks and the four pumphouses (foundation and walls) that pump the water stored in the tanks to all the water features around the park. The crystalline admixture now provides permanent resistance to any possible water penetration.
"However you choose to float your boat – or inner tube – at the Big Rivers Water Park, PENETRON crystalline technology provides a durable concrete structure to keep you going," says Mr. Chen.

For other relevant searches, you might want to try: