architecture - engineering - construction
News
Reference Project: Frazier History Museum, Louisville, Kentucky
Since 2004, the Frazier History Museum in Louisville has educated patrons about world, U.S. and Kentucky history through its three floors of exhibits featuring artifacts from around the globe, including one of the largest collections of toy soldiers and historical miniatures, Teddy Roosevelt's "Big Stick," Geronimo's bow and arrows, and a first edition copy of Uncle Tom's Cabin.
As the official starting point of the Kentucky Bourbon Trail®, the museum houses the Kentucky Bourbon Trail® Welcome Center, offering a professional concierge service to help visitors plan their statewide distillery tours. Surrounding the museum building are more than 140 linear feet of Trex Commercial Products' railing.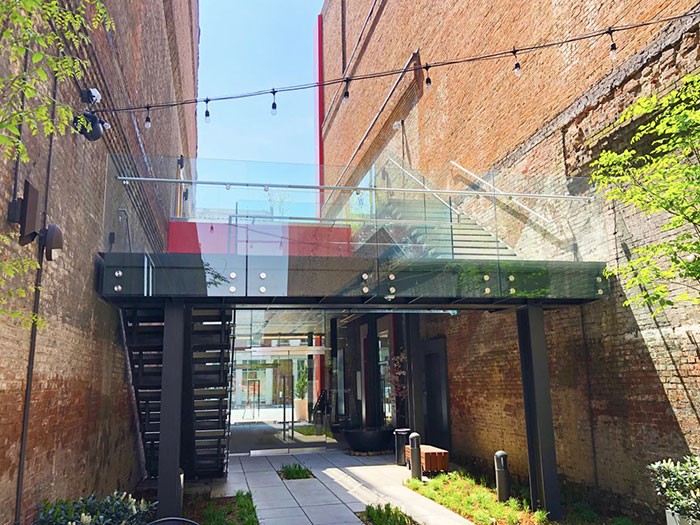 Grip Rail stainless steel handrail is mechanically fastened to hollow brick with threaded rod and epoxy.

Point Rail and Track Rail with clear glass panels line the courtyard staircase and exterior roof garden, delivering a modern aesthetic and unobstructed views. Not included in the original design plans, LED handrails were custom-designed and incorporated midway through the project to illuminate the complex glass staircase system to enhance safety and ambience.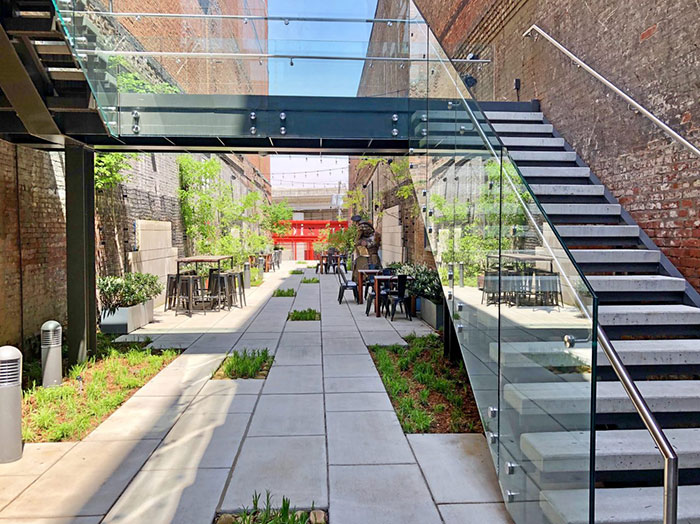 Point railing with 13/16" clear, tempered laminated glass with SGP interlayer and polished exposed edges is used on the stairs, bridge and overlooks, allowing for unobstructed views of the courtyard.
@TrexCommercial #TrexCommercial #Railing #EngineeredRailing #ArchitecturalRailing
URL:
https://www.trexcommercial.com/projects/frazier-history-museum/
For other relevant searches, you might want to try: