architecture - engineering - construction
Trex Commercial's LED Railing Enhances the Ambiance and Safety of Any Environment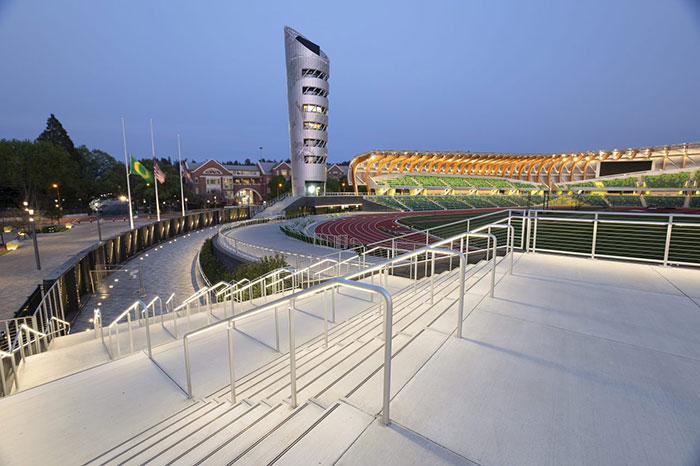 Enhance the ambiance and safety of any environment with Trex Commercial's LED Railing. Our highly engineered lighting system can be seamlessly incorporated into stairs, walkways, and balconies – in both interior and exterior applications – to add elegance and guide navigation.

Available in options and colors suitable for a variety of applications, our LED components integrate fully and discretely into top caps and handrails, eliminating any distracting visuals of the lighting mechanisms.

Dynamic color-changing strip lights are also available to set a dramatic scene for any occasion. All Trex Commercial LED Railing is code compliant for egress applications and can be customized to meet your project's needs.
@TrexCommercial #TrexCommercial #Railing #EngineeredRailing #ArchitecturalRailing

For other relevant searches, you might want to try: