architecture - engineering - construction
StoColor™ Climasan™ Neutralizes Formaldehyde and Other Pollutants, Making it a Healthier Choice for Building and Remodeling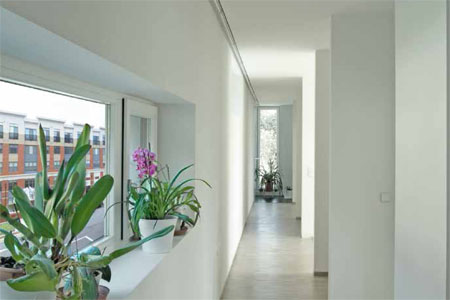 StoColor™ Climasan®, an interior flat wall and ceiling coating by Sto Corp., is a healthier choice for coatings. When exposed to a light source it will absorb odors from the air. StoColor Climasan's ability to neutralize formaldehyde and other organic pollutants helps give home and building owners peace of mind.
StoColor Climasan contains Visible Light Catalytics (VLC) that continuously degrades organic compounds and pollutants, and remains active for as long as the coating is exposed to light. As the VLCs become activated they start neutralizing the pollutants in the air. Climasan improves indoor air quality by stopping any pollutants in the floors from seeping into the air. This is especially important in new homes or newly remodeled homes where fresh carpet or flooring has been installed and is off gassing these often harmful compounds.
StoColor Climasan can be used virtually anywhere. It's an ideal coating for homeowners, new home construction, multi-family, assisted living facilities, hotels, and office spaces – anywhere you want to improve air quality. Used on walls and ceilings, StoColor Climasan can be applied on plaster, drywall, brick, and CMU, and dirt and surface stains are easily wiped clean with soap and water.

For other relevant searches, you might want to try: