architecture - engineering - construction
About Landscape Lighting
Landscape Lighting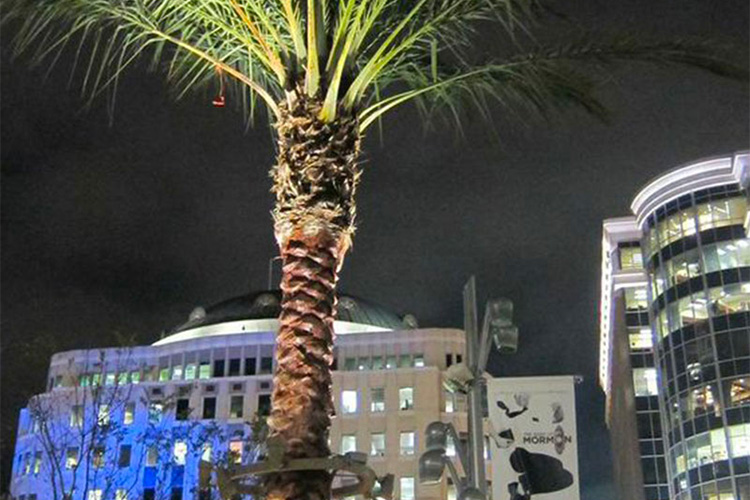 Commercial Landscape Lighting
Emphasize the beauty of your commercial property with resin landscape lighting
We offer a full line of lighting products, and we work with other vendors who supply other lines of related items, so TerraCast® is your one-stop-shop for any commercial landscape lighting project.
We use LED bulbs for all of our lighting products, for customizable color temperature and long-lived, low-maintenance lighting.
TerraCast®'s lines of landscape lighting options are ideal for commercial applications because of the beauty, durability and longevity of resin.The vendors we work with for bulbs and other accessories are all reputable, American manufacturers. We use different vendors for different items and whatever warranty they offer on their products transfers to you.
We back our fixtures with a 3-year Warranty. Meanwhile, you'll have the peace of mind that comes with maintenance-free TerraCast® products. Your new design will remain as beautiful as the day it was installed, for years to come.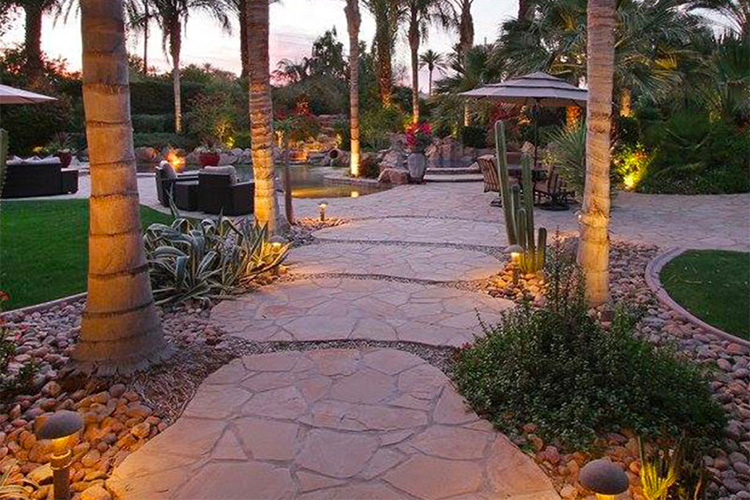 Residential Landscape Lighting
Your beautiful landscape deserves to be seen. Light it up with resin landscape lighting.
Your home is your castle. Whether you get out there on Sunday to mow the lawn and pull weeds yourself or pay someone to come tend to it for you, lots of time and energy goes into owning and maintaining your yard, lawn, or whatever you call your little patch of Earth.
Maybe you have motion lights and flood lamps for security. Or maybe you went out and got some little solar powered stake lights and stabbed them into your grass for nighttime decoration. That's a great start, but we can help you make it exceptional!
Your property takes on a totally different personality at night. It's another dimension that you can take to the next level, and we can help you with that.
You work hard on your garden. Illuminate it at night so that you can enjoy it at all hours. Show off your palms, or your oak trees with Tree Rings.
Light up your lilacs, accent your asters and make your petunias and peonies pop. Whatever you have, we can put it in the spotlight, or accent it with an ambient glow.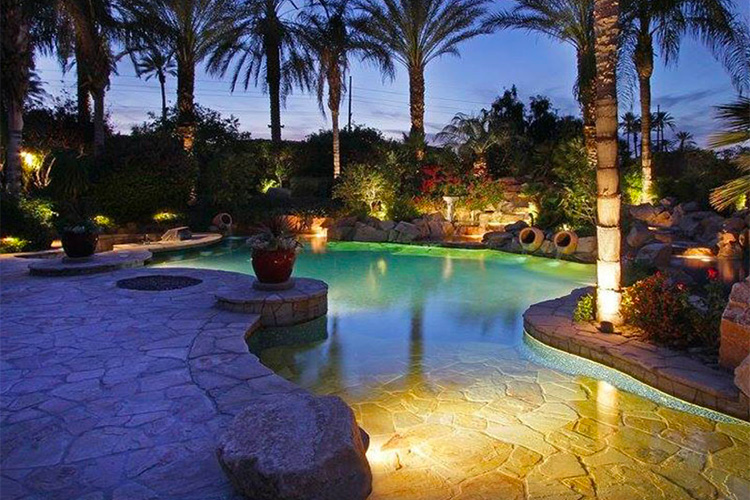 Resin Landscape Lights
Traditional landscape lights are fragile and costly to replace. Resin is made to last.
TerraCast® offers a full line of resin landscape lighting, and we work with reputable American vendors who supply all the ancillary items like light bulbs and wiring.
We use LED bulbs in all of our lighting products. LED technology is the best option for almost any application. Unlike filament bulbs, LED bulbs last for years, they're customizable, they're programmable, and they don't overheat.
Most manufacturers use metals for their fixtures and lamp them with filament bulbs in a glass and powder-coat aluminum housing.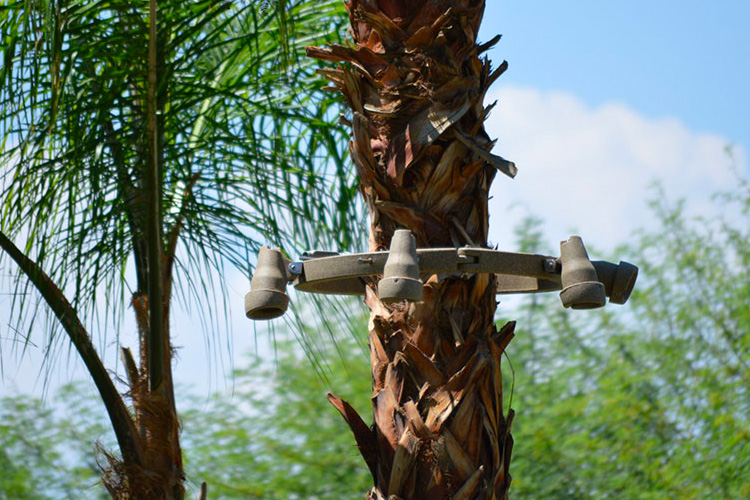 Landscape Lighting Tree Rings
Our tree ring lighting is the best way to light up your trees
A Tree Ring is a light fixture that is designed to attach to a tree by encircling the trunk or a branch. It usually accommodates up to six lights that can be pointed in varying degrees of rotation. Tree rings are a must-have for landscape lighting designs.
Our Tree Ring is a very unique product. There are a few other manufacturers who make tree rings, but none of them are made out of Resin.
Resin Tree Rings are an innovative product that no one else in the world offers.
Our resin Tree Rings come standard in 3 different sizes: 18 inch, 24 inch and 32 inch diameter.

Brochures | 3-Part CSI specifications
News archive:
TerraCast Residential Landscape Lights (Jul 31, 2020)
26 50 00 - Lighting
26 55 00 - Special Purpose Lighting
26 55 23 - Outline Lighting
26 56 00 - Exterior Lighting
32 94 00 - Planting Accessories