architecture - engineering - construction
About Special Shapes
Brochures
Special Shapes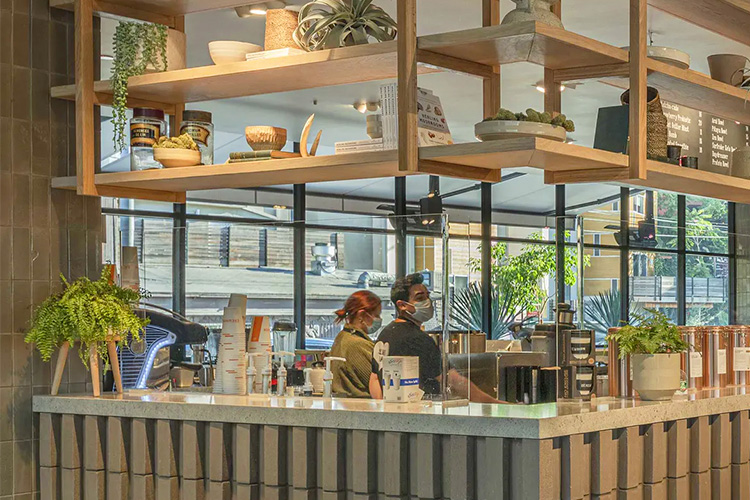 Expanding brick's creative versatility while maintaining the material's traditional strengths.
Using special shapes creates dramatic, detailed effects on corners, coves, lintels, arches, walls, and more, resulting in buildings and structures that are more one-of-a-kind and visually impressive. The Belden Brick Company's Special Shapes Department provides an endless range of possibilities. The brick you have in mind may already be here for your use. If not, our qualified craftsman can offer you design and production services customized to your exact needs.
Our shapes specialists move new brick concepts to the mason's hand from your mind. Never be stifled by existing ideas of how a brick should look. We invite you to explore the artistic impact that architectural shapes can have on your design.
Ready to add special shapes to your project? Contact Us

02780 - Unit Paver
03450 - Plant-Precast Architectural Concrete
03460 - Site-Precast Architectural Concrete
04200 - Masonry Unit
04210 - Clay Masonry Unit
04220 - Concrete Masonry Unit
04400 - Stone
04410 - Stone Materials
04420 - Collected Stone
04430 - Quarried Stone
04800 - Masonry Assemblies
04810 - Unit Masonry Assemblies
04820 - Reinforced Unit Masonry Assemblies
04830 - Non-Reinforced Unit Masonry Assemblies
04850 - Stone Assemblies
09380 - Cut Natural Stone Tile
09630 - Masonry Flooring
09750 - Stone Facing
03 45 00 - Precast Architectural Concrete
03 45 13 - Faced Architectural Precast Concrete
04 20 00 - Unit Masonry
04 21 00 - Clay Unit Masonry
04 21 13 - Brick Masonry
04 21 13.13 - Brick Veneer Masonry
04 21 13.23 - Surface-Bonded Brick Masonry
04 21 16 - Ceramic Glazed Clay Masonry
04 21 19 - Clay Tile Masonry
04 21 23 - Structural Clay Tile Masonry
04 21 26 - Glazed Structural Clay Tile Masonry
04 21 29 - Terra Cotta Masonry
04 22 00 - Concrete Unit Masonry
04 22 00.13 - Concrete Unit Veneer Masonry
04 22 00.16 - Surface-Bonded Concrete Unit Masonry
04 22 19 - Insulated Concrete Unit Masonry
04 22 23 - Architectural Concrete Unit Masonry
04 22 33 - Interlocking Concrete Unit Masonry
04 27 00 - Multiple-Wythe Unit Masonry
04 27 13 - Composite Unit Masonry
04 27 23 - Cavity Wall Unit Masonry
04 40 00 - Stone Assemblies
04 41 00 - Dry-Placed Stone
04 42 16 - Steel-Stud-Supported Stone Cladding
04 42 19 - Strongback-Frame-Supported Stone Cladding
04 42 23 - Truss-Supported Stone Cladding
04 42 43 - Stone Panels for Curtain Walls
04 43 00 - Stone Masonry
09 30 33 - Stone Tiling
09 63 00 - Masonry Flooring
09 63 13 - Brick Flooring
09 63 40 - Stone Flooring
09 75 00 - Stone Facing
32 14 00 - Unit Paving
32 14 13 - Precast Concrete Unit Paving
32 14 13.13 - Interlocking Precast Concrete Unit Paving
32 14 13.16 - Precast Concrete Unit Paving Slabs
32 14 16 - Brick Unit Paving
32 14 23 - Asphalt Unit Paving
32 14 40 - Stone Paving