architecture - engineering - construction
About Sunshades
Sunshades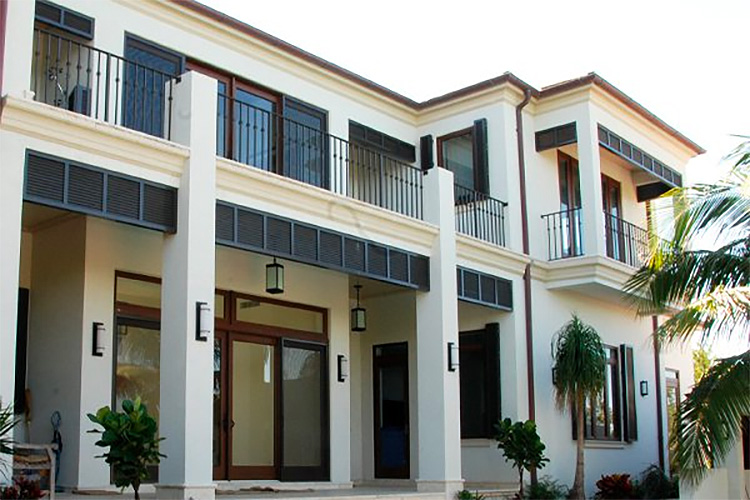 Sunshades
Willard Shutter Company manufactures a range of louvered sunshade systems for a variety of applications. Whether your requirement is high-end architectural, commercial, or large-scale industrial, we offer a tailored solution.
Each system is manufactured to order, and provided with detailed engineering & installation drawings. If required, site specific engineering, code compliance documentation and/or product approvals are available upon request.
Finishes are available in a standard architectural color selection or custom color match featuring AAMA 2604/05 powder coat process. Islander® and Econospan® products are also available in standard color selection using a mill-coated, polyester enamel finish. Other types of finishes may be available upon request. Consult with our product specialist to determine what will be best for your application.
Our sales & engineering department is available to assist architects, contractors and builders with product selection and application. Let our years of experience insure a perfect match of performance and aesthetic s to your project.
Islander® Sunshades
EconoSpan® sunshades provide a cost effective solution where a large format (3-3/8″) louver might be suitable. It is attractive and affordable. In this configuration, the EconoSpan system provides light duty shade on a light duty budget. This system can be provided in Flat, 22-1/2°, or 45° louver orientations. It can be fabricated into pre-assembled modules and made to fit within openings. Alternately, it can be hinged at the top and projected at an angle using fixed stays or adjustable arms.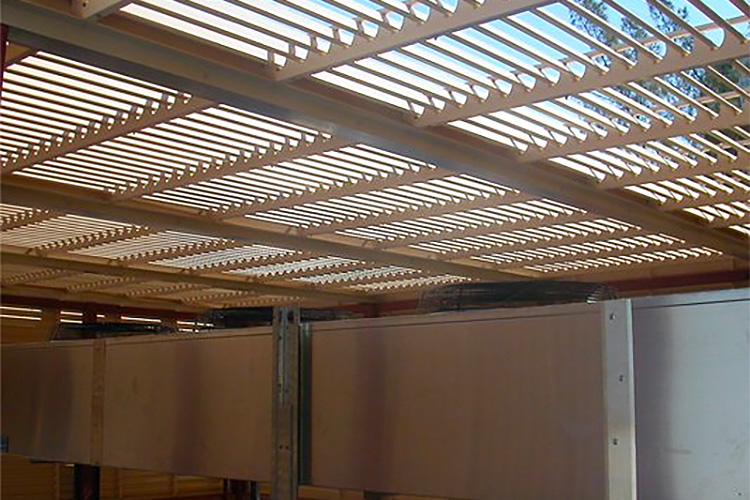 Custom Louvers & Airfoils
Willard manufactures a variety of made to order sunshade solutions featuring extruded solid louvers, airfoil louvers, and various architectural profiles. When it comes to these specialties, this is our business. Over 60 years of proven experience in the industry have empowered us to be invaluable as the "go to" resource for architects and project manager, alike. Our in house design department can assist in custom tailoring pragmatic solutions for virtually any louver & sunshade project. Our commitment to doing things right and impeccable reputation for service give comfort to our clients, and guarantees a successful delivery of innovative, custom louver products.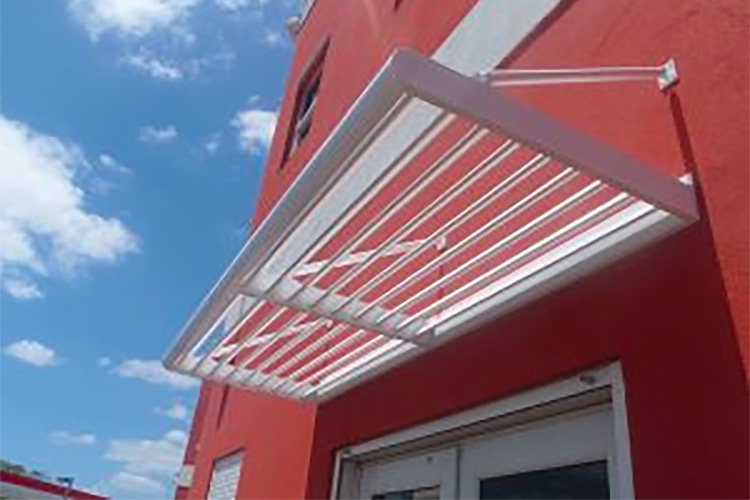 Brochures | 3-Part CSI specifications
News archive:
Sunshades From Willard Shutter Company (Dec 07, 2021)
Sunshades From Willard Shutter Company (Jun 13, 2020)
10210 - Wall Louver
10240 - Grilles and Screen
10720 - Exterior Louver
08 91 00 - Louvers
10 82 00 - Grilles and Screens