How Important is Wellness in Your Designs?
Good acoustics, access to natural light, pleasing aesthetics, and sustainable materials all play a role in adding wellness to your designs. Yet in any business or residential environment, indoor air quality (IAQ) may have the most important effect on an individual's productivity and health.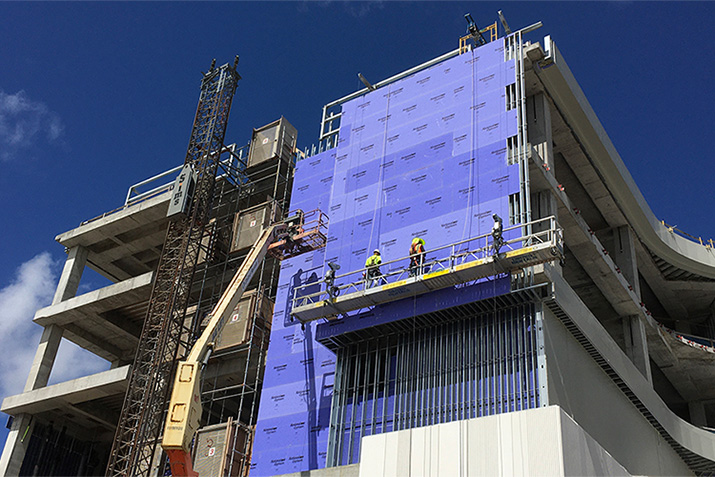 Wet Glaze vs. Dry Glaze: Which is Right for Your Railing Project?
| | | |
| --- | --- | --- |
| | | Read the full original article here: https://www.morsearchitectural.com/blog-list/wet-glaze-vs-dry-glaze-which-is-right-for-your-railing-project When tackling a glass railing installation project, one pivotal decision you'll face is de... |
Ventilating the top and bottom of a cavity wall
| | | |
| --- | --- | --- |
| Weep Vents are commonly placed directly on the flashing at the bottom of the wall, below finished floor and above finished grade. What may be new to some is that now, it is becoming more common to also place weep vents at the top of the wall, either just below the shelf angle (commercial or multi-story) or just below the facia and soffit of a residential structure. | | |
Accuride in action: moving medical testing stations forward with Baker-Ruskinn
| | | |
| --- | --- | --- |
| | | As people grow more and more connected globally, so do risks. Even before the outbreak of COVID-19, the world has already seen several significant pandemics in just the past two decades. Thankfully, dedicated researchers and emergency services throughout the world have done tremendous work in overcoming these threats. Reliable testing and analysis are vital contributors to the progress made in containing and stopping pandemics. Among the leading devices in testing and analysis is the Baker-Ruskinn Concept. |
HERMETIC™ Flake Flooring Systems for commercial, industrial and residential spaces
| | | |
| --- | --- | --- |
| The HERMETIC™ Flake Flooring System is a durable, seamless, chemical resistant floor providing adjustable levels of slight texture and color to match any design theme or surroundings. This aesthetic floor includes multi-colored vinyl flakes (size options available) imbedded and fused between product layers providing an appealing look and increase slip resistance. | | |
Fall protection railings for metal standing-seam roofs
| | | |
| --- | --- | --- |
| | | Metal standing-seam roofs, once thought nearly impossible to protect, can now be fitted with SRC's Accu-Fit Standing Seam railing system. Installation is simple and non-penetrating, with a clamp securing to the metal ribs of the panel without piercing the roof itself – ensuring your workers stay safe and your facility stays intact. |
Improving Ballistic Resistance for Enhanced Government Security
| | | |
| --- | --- | --- |
| Adding materials for ballistic resistance serves as an extra level of defense for government security, protecting the people inside the buildings. This blog post by Armortex will serve as an insight into how ballistic resistance is used to enhance government security. | | |
Food innovation incubator retrofits century old building windows with Extech's lightwall system
Factory, LLC has transformed an old steel mill in Bethlehem, Pennsylvania, into a new business incubator for food and consum- er-packaged goods. Providing natural light, while promoting a comfortable, creative and productive interior, EXTECH/Exterior Technologies, Inc.'s LIGHTWALL 3440® interlocking polycarbonate translucent wall system replaced the brick exterior's broken and empty window openings.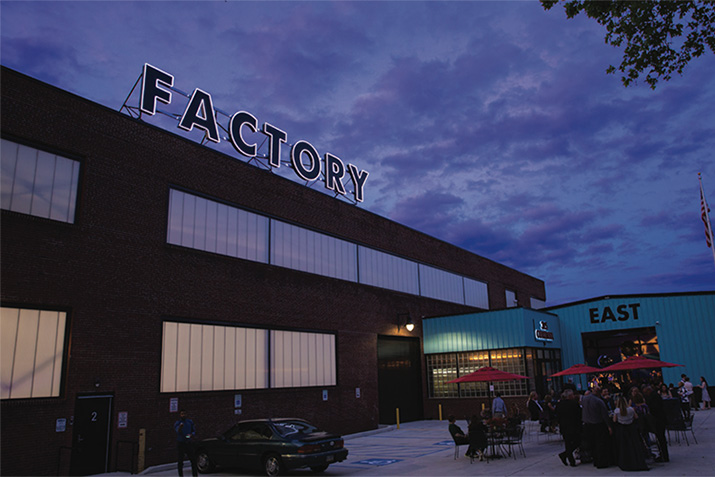 AECinfo.com - Your Source of Building Products Information