architecture - engineering - construction
Accuride in Action: Storing Wine in Style
Offices, factories, and homes: You'll find Accuride movement solutions at work in virtually any space.

You'll also find them in some very creative designs. One of those comes from an up-and-coming woodworker named Dominik Huber.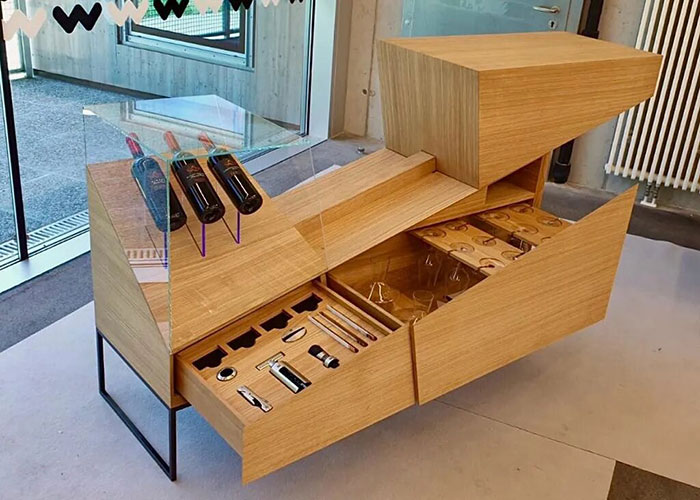 This innovative and sophisticated sliding wine bar provides everything needed to serve the perfect pour.
Huber crafted an imaginative and unique sliding wine bar. Equipped with the Accuride 116RC Heavy-Duty Linear Track System, the wine bar combines sleek and modern design with the functionality needed for proper storage.

The design included a variety of sliding drawers for the storage of glasses, carafes, bottle openers, and corks as well as a glass display cabinet large enough to showcase up to three bottles of wine.

Whether you're hosting a dinner party for friends or going out for a romantic dinner at a restaurant, this bar provides everything needed to serve the perfect pour.

When designing the bar, Huber required a reliable and discreet sliding solution that provided seamless movement and enhanced his minimalist aesthetic. The young carpenter chose Accuride's state-of-the-art 116RC to achieve the bar's dynamic movement capabilities.

This heavy-duty slide can easily withstand the weight of the bar's contents, supporting loads up to 793 lbs.

Available in 94.5- and 141.73-inch lengths, the durable aluminum track is designed to be cut to the customer's desired size, meaning it fit exactly to the requirements of Huber's design.



Two recirculating ball cassettes were used in the application, providing continuous and smooth linear motion as the drawers are extended. This was combined with our 116RC damper mechanism, developed to cushion the last inch-and-a-half of movement – making it ideal for quiet and sophisticated settings.

Due to its innovative and sophisticated design, this sliding wine bar earned Huber a distinction and nominations for several prestigious events and exhibitions.

This is not the first time Accuride's 116RC has been used within a stylish wine display.

In 2018, Post Achenkirch, an Austrian hotel, rebuilt its wine cellar, using the 116RC to create sliding storage shelves that enable more wine to be stored in the same area. Requiring less than 5 lbs. of pull-force, the shelves can be moved easily in order to find the desired bottle.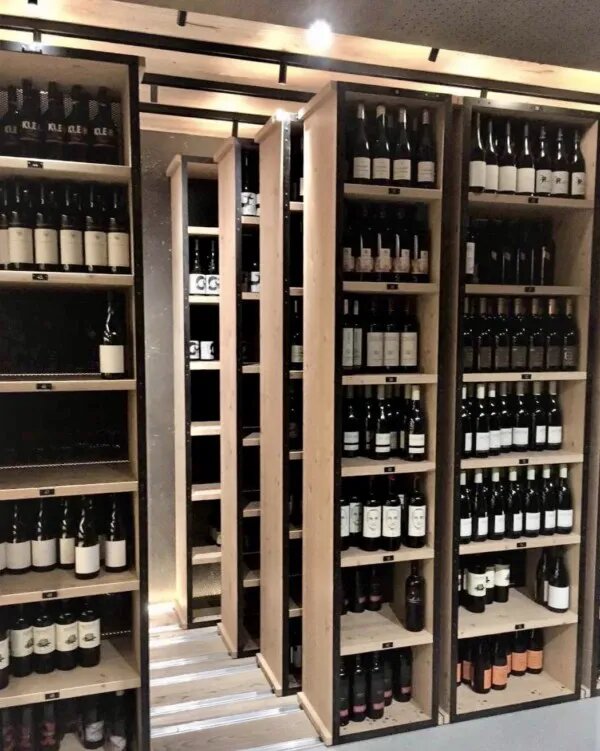 Post Achenkirch used the Accuride 116RC to rebuild its wine cellar with a modern and innovative twist.

Our linear track systems are just one of the many movement solutions we offer that are suitable for all manner of high-end applications in the hospitality, architecture, and retail industries.

To learn more about the custom and off-the-shelf movement solutions we offer, visit our Architectural & Design page or contact us directly.
@accurideus #accurideus #accuride #drawerslides #accurideslides

For other relevant searches, you might want to try: