architecture - engineering - construction
Acoustic Steel Doors and Frames
Ambico acoustic steel doors and frames combine outstanding sound transmission loss with the appearance of standard hollow metal products. Doors are provided complete with acoustic steel frames, perimeter and bottom seals.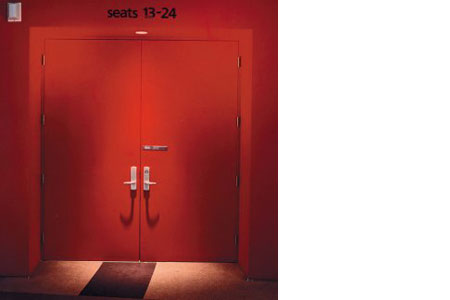 Features
Testing of acoustic door/frame units by independent laboratories complies with the most up-to-date standards on the continent.


Fire labelled products have been tested in accordance with NFPA-80 and are certified by Underwriters Laboratories and Warnock Hersey International.


Fire labelled products may be supplied in singles or in pairs.


Soundproof steel doors are available 1 3/4" thick from STC 33 to STC 53.


Soundproof doors are available at greater thicknesses from STC 54 to STC 64.


Units have been designed to accept readily available heavy weight builders hardware.


Soundproof steel doors are available with acoustic glazing that is factory pre-installed.


Outstanding service and lead times.
Door Seals and Door Hardware
Perimeter seals, bottom seals and thresholds are always supplied as they are integral to the sound deadening properties of the door/frame unit. Heavy weight butt hinges and latching devices are readily available from local hardware distributors. However, our new STC-53 door/frame unit is supplied with cam-lift type hinges.
When sliding acoustic doors are supplied, all door seals and hardware including perimeter and bottom seals, door tracks and hangers are supplied. Electric operators should be considered when door panels weigh in excess of 350 lbs.
View Specs and CADs of Acoustic Steel Doors
Request a Quote

For other relevant searches, you might want to try: