architecture - engineering - construction
Electronic Airflow Measuring Station with Class 1A Control Damper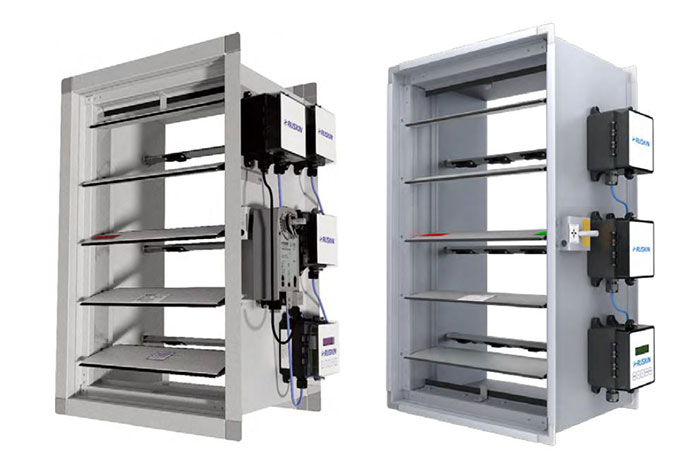 The Ruskin AIRFLOW-IQ combines our ADVANCED THERMAL DISPERSION Air Measurement System model TDP05k with the industry's highest performance airflow control dampers. Air measurement and airflow control damper in one package.

The Airflow-IQ is offered with the Ruskin Air Measuring Actuator which enables BACnet interface, setpoint control and includes built-in Web server to facilitate field configuration using any web browser for your specific air measurement application.

The AIRFLOW-IQ is also available with a modulating actuator of your choice to be controlled by others.
@ruskincompany #ruskincompany #AMCA #HVAC

For other relevant searches, you might want to try: