architecture - engineering - construction
Kitchen Tin Ceiling Reproduction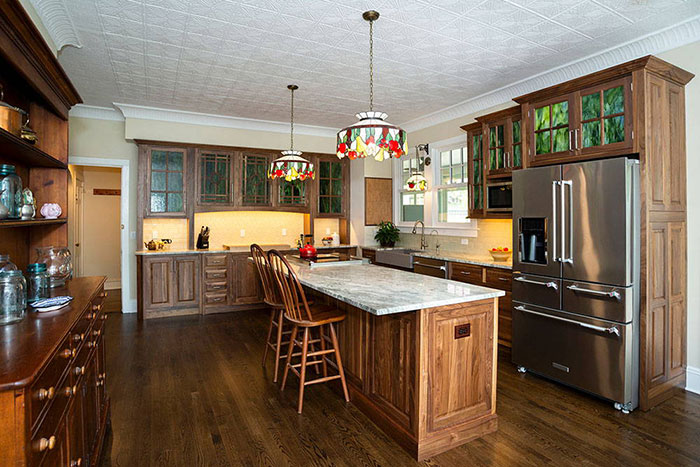 We finally finished the kitchen remodel for which you supplied some reproduction ceiling tiles. When Schulte Restorations first walked into this kitchen, there were four tin ceiling tiles that had been replaced because the originals were compromised due to a second floor plumbing problem. The mismatched replacement ceiling tiles did not do the kitchen justice.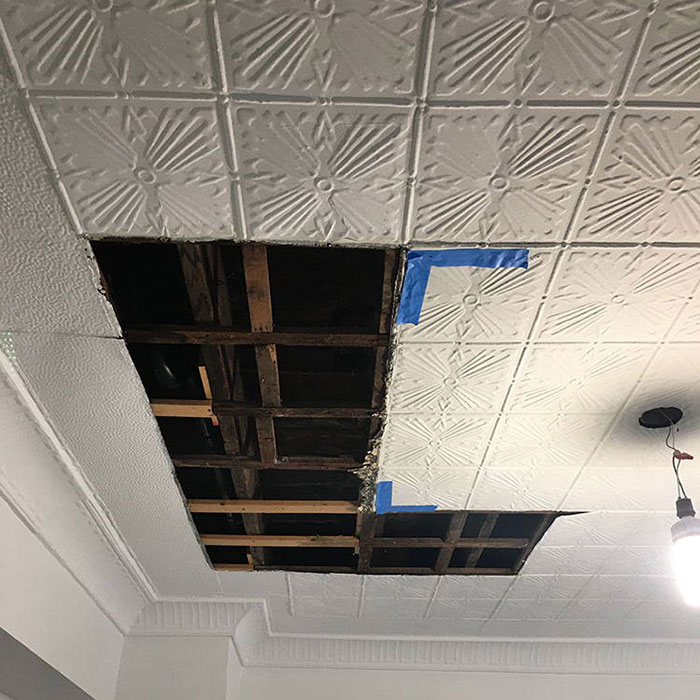 Although it took some time and patience to accomplish this restoration, your 2x2 reproduction tiles were a perfect solution to our problem. No one can tell where the new reproduction tiles have been installed next to the existing original tiles.

The kitchen looks beautiful. We can all see that getting the four mismatched repair tiles replaced with true replicas was the thing to do on this project. It salvaged the grand appearance of the beautiful original tin ceiling and restored the visual integrity of the whole kitchen space. Having the original tin crown moldings still intact was the cherry on top. This ceiling will remain intact for many, many years of future visual enjoyment!
#DecorativeCeilingTiles #DecorativeCeilings #CeilingTiles

For other relevant searches, you might want to try: