architecture - engineering - construction
Linear Bar Grilles Keep Guests Comfortable at NYC Event Venue
Guastavino's is a timeless NYC event venue that was built over a century ago. Over the years, they have hosted private events for everyone from Disney to Dior, but their space had a serious ventilation issue. Read the Guastavino's case study below and learn about their challenge to keep guests comfortable in extreme temperature changes during events. See our solution that worked aesthetically with the venue and was functional in solving the problem.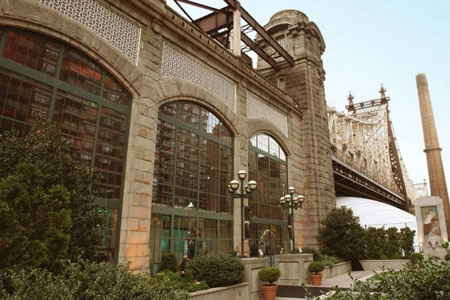 The Challenge
Guastavino's contacted us because they were having an issue with their ventilation system. This space hosts many private weddings and other galas, and the guests were complaining about the uncomfortable, frigid air blowing on them as they were seated. As a quick fix, Guastavino's would turn the air off or increase the temperature. However, this caused an issue with the dancing guests, as the room temperature would increase as more people began to move around. This caused their staff to constantly adjust the air back-and-forth, frustrating both guests and staff. They needed to completely replace their air vents to create a more comfortable and energy-efficient space.

Our Solution
In order to promote an effective but comfortable airflow, the vents needed to direct the air toward the ceiling instead of the floor. Because the ceiling of Guastavino's is arched, pushing the air upward would cool or heat the whole room without blowing directly onto the guests. This would increase the energy efficiency as well as prevent a constant back-and-forth of the temperature.

We custom-fabricated nine 4 feet x 8 feet linear bar grilles with an upward facing reflective bar. This reflective bar not only directed the air upward, but also gave the illusion of a flat surface. Guests can't see into the vents, which gives a much cleaner and sophisticated design to match the already elegant space.

Next time you attend an event at this historic venue, observe the linear bar grilles that Coco Metalcraft created! We are proud to have our work displayed in such an influential New York City space.

For other relevant searches, you might want to try: