architecture - engineering - construction
Major Industries Announces New Plant Manager
Major Industries, Inc., manufacturer of skylights, canopies and translucent wall systems, is pleased to announce the promotion of Jason Weber to Plant Manager.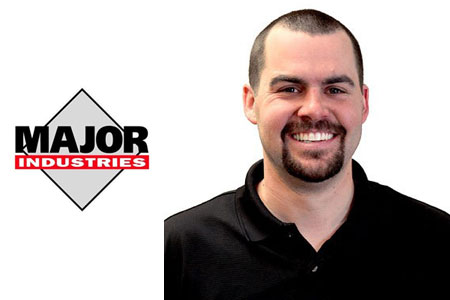 Jason Weber, Major Industries, Plant Manager
Jason's strong performance as Major's Assistant Plant Manager over the last two years was demonstrated by his technical knowledge and understanding of how to best direct Major's manufacturing process. His previous experience as an Estimator and Project Leader with Major's Inside Sales group, and his dedication to customers and company goals, will allow him to seamlessly make the transition into this new and challenging leadership role.

As Plant Manager, Jason will become an integral part of Major's staff, overseeing day-to-day manufacturing operations, working with outside vendors and suppliers to maintain existing relationships and create new opportunities, and taking a lead role in quality assurance and the timely processing of customer orders.

For other relevant searches, you might want to try: