architecture - engineering - construction
Major to Premiere Newly Redesigned Auburn® Glass Skylights at Greenbuild
Auburn® E+ Provides Thermal Performance and Design Improvements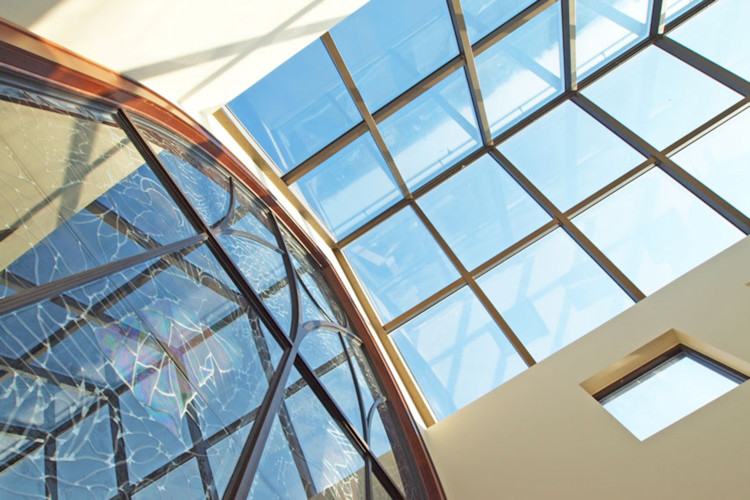 Zerr Berg Architects / Saints Anne and Joachim Catholic Church / Fargo, ND / Auburn® Ridge Skylight
Major Industries will soon announce Auburn® E+, an update of their Auburn® custom glass skylight line, which will feature a number of thermal performance improvements including a new thermal cap, modern flush-glazed design, available low-e glass and insulated flashing. The new system will be unveiled for the first time in conjunction with Greenbuild 2017 in Boston, MA.

Auburn® glass skylights have long been a dependable and economical daylighting option, and Major has improved on its success by integrating new technology that helps isolate the outside environment from your building's occupants – improving both occupant comfort and the bottom line. The new system will be tested to ASTM E283/330/331 standards, and feature high-performance glass options, multiple finish options, and numerous design configurations that will provide architects the highest level of design freedom.

The redesigned Auburn® E+ system will be available shortly. For more information about Major Industries and their full line of daylighting options, call 888-759-2678, email sales@majorskylights.com or visit them online at majorskylights.com.

For other relevant searches, you might want to try: