architecture - engineering - construction
About Test Weights
Test Weights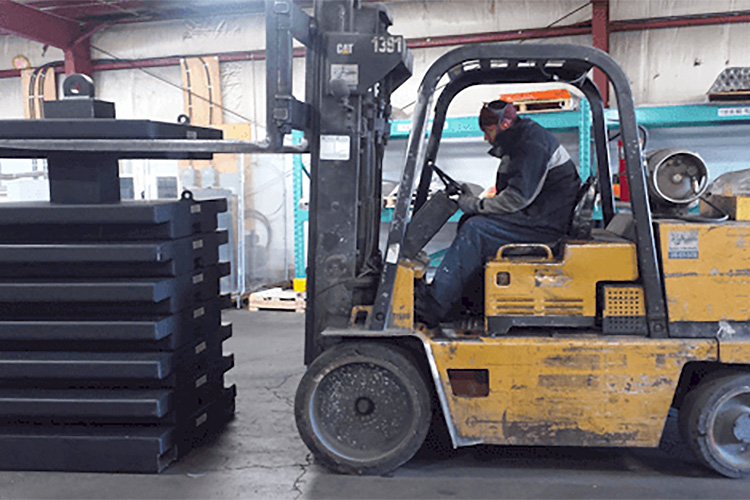 Test Weight Solutions
MarsMetal Specialty Casting Division designs and produces standard and custom lead test weights that help ensure the safety of elevators, aircraft and cranes/hoists. Our products exceed industry standards for all of your testing applications.

Elevator test weights are essential for ensuring the safety of the elevators that we take for granted in our daily lives. We see them everywhere, we use them without thought or worry (at least most of us) and we take it for granted that they are safe.
Elevator test weight carts are a critical component in the testing and certification of elevators. Elevator service and repair companies use them regularly and we supply them to the industry.
Each cart is engineered specifically for the elevator industry and is designed with safety, serviceability and durability in mind. Each unit weighs 500 LBS and is balanced for ease of handling. The cart itself weighs 100 LBS and comes with eight, ergonomically-shaped 50 LB weights. Our test carts consist of a rigidly constructed box section fabricated from 1/4" steel plate and 1¼" schedule 40 steel pipe. The wheels on this cart are a steel core with solid rubber tires and have roller bearings and grease fittings. The cart is painted safety red using an OSHA oxide paint. All carts are equipped with a ¾" diameter steel rod designed to accept a padlock that protects the individual test weights from theft.
View our Commercial Elevator Counterweights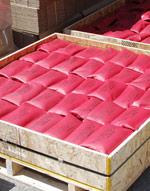 Before any new or modified aircraft design leaves the ground carrying passengers it must first undergo rigid testing to ensure the safety of the design. Many of the components are tested to destruction so areas like the wings and tail sections can experience the maximum design stresses and prove the design parameters are being met. Other applications for test weights in the aerospace industry include in-flight testing for uneven loading and load shifting and taxiway evaluation to simulate full loads for brake testing under a variety of situations.
Mars Metal Company, Specialty Casting Division provides an industry-approved, easy-to-handle weight to satisfy this requirement. Each weight consists of 25 lbs of lead shot sewn into a denier nylon bag for destructive testing applications or a ballistic nylon bag treated with flame retardant to exceed industry standards for actual in-flight testing applications.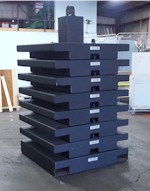 Lead crane/hoist test weights are used in the periodic re-certification of lifting equipment. The Mars Metal Company, Specialty Casting Division will work with you to design test weights that exactly meet your requirements. Individual weights can be designed to achieve the desired total weight requirements by stacking or nesting weight combinations. This will allow you to test all lifting devices in your facility. Each weight is clearly labeled to ensure that the correct combinations can be selected to suit your testing requirements.
Lead offers a real advantage in space savings as lead filled test weights are approximately 45% heavier by volume than steel and more than 4.5 times heavier by volume than cured concrete. When size matters, choose lead filled test weights.
When size is less of an issue, choose all steel test weights. All steel test weights are generally lower cost than lead filled.
Whether it's Lead Filled or All Steel test weights, we bring a wealth of experience to the table, so challenge us!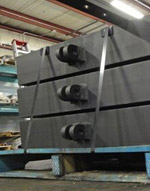 Mars Metal Company, Specialty Casting Division is able to work with you to design any configuration of Stackable Steel Test Weights.
Various individual weights can be designed to achieve the desired weight build by stacking or nesting various weight combinations.
This allows the individual to test all lifting devises in a given facility.
We offer a a myriad of lifting options, including 360 degree access by fork lifts, cranes, and overhead hoists. All test weights can be made to suit the individual handing requirements of the facility.
Any weight can be custom made from 100 lbs to over 100,000 lbs.
We provide complete design services, so all weights ordered are completed before in CAD for your review and approval.
Each weight is clearly labeled to ensure the correct combinations can be selected to suit your testing requirements.
In addition each weight is completely finished and environmentally coated.

Brochures | 3-Part CSI specifications
News archive:
Custom Crane & Hoist Test Weight Systems from MarsMetal (Nov 22, 2022)
Elevator Test Cart Weights from MarsMetal (Mar 24, 2022)
Case Study: Designing and Manufacturing Steel Stackable Test Weights (Apr 12, 2021)
Stackable Test Weight System for Jet Propulsion Laboratory (Jan 09, 2021)
05 - Metals
05 45 13 - Mechanical Metal Supports
05 59 00 - Metal Specialties
07 15 13 - Sheet Lead Waterproofing
08 34 46 - Radio-Frequency-Interference Shielding Doors
08 34 49 - Radiation Shielding Doors and Frames
08 34 49.13 - Neutron Shielding Doors and Frames
09 91 00 - Painting
12 57 16 - Welding Screens
13 49 13 - Integrated X-Ray Shielding Assemblies
13 49 16 - Modular X-Ray Shielding Rooms
13 49 19 - Lead-Lined Materials
13 49 23 - Integrated RFI/EMI Shielding Assemblies
13 49 26 - Modular RFI/EMI Shielding Rooms
14 28 19 - Elevator Equipment
14 28 19.13 - Elevator Safety Equipment
23 33 13 - Dampers
31 75 00 - Shaft Construction
34 82 00 - Bridge Specialties
34 82 13.16 - Tuned-Mass Bridge Vibration Dampers
41 35 33 - Molds
41 62 23 - Forklift Trucks