architecture - engineering - construction
New! Miller Edge Photo Eye Conduit Enclosure Kit
Compatible with TruGuard™ (TG-R-K10) and OptiGuard™ (OG-T-K10)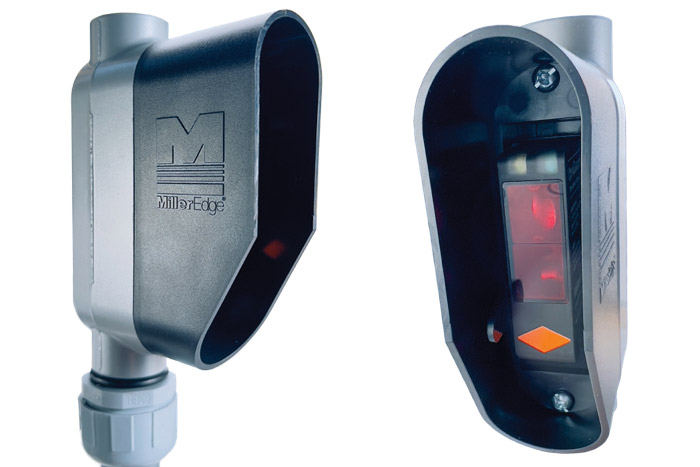 Conduit, fitting, and photo eye not included.
The Photo Eye Conduit Enclosure Kit (PE-CON-K10) pairs seamlessly with TruGuard™ (TG-R-K10) and OptiGuard™ (OG-T-K10) photo optic systems by Miller Edge. The integrated ¾" Type-C conduit body provides a protective pathway for wires in installations using conduit while ensuring a clear connection to operator controls.

This accessory features a hood designed to provide added shielding to the photo eye from sunlight, moisture, dust, and debris. With a swivel bracket for easy alignment, the Photo Eye Conduit Enclosure Kit ensures optimal positioning of an accompanying photo eye or reflector.
@MillerEdge #MillerEdge #gatesafety

For other relevant searches, you might want to try: