architecture - engineering - construction
About Pavement Markers
Pavement Markers
Raised Pavement Markers, Rumble Strips & Curb Reflectors
Pexco manufactures an extensive range of raised pavement markers and specialty reflectors.
---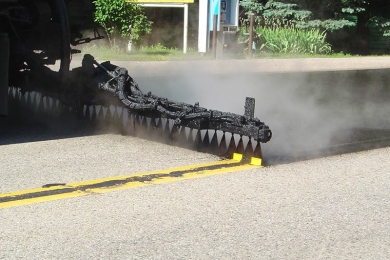 TRPM chip seal markers hold the original lane line location in chip, slurry or fog seal road maintenance operations. Many products exist that claim to be easy to use and provide good delineation, but only TRPMs deliver. TRPMs are durable enough for use on both low volume and interstate highways.
---
TOMs are the most convenient product on the market to provide short-term pavement markings. They are simple to place, easy to remove, and provide effective delineation of lane lines in paving projects until permanent pavement markings can be applied.
---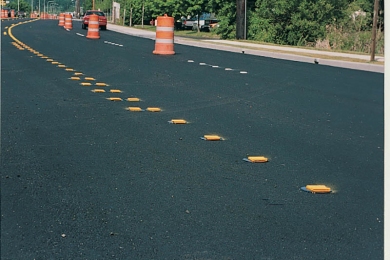 Driving at night is dangerous. Raised pavement markers outshine paint and tape - especially on rainy nights when they disappear under a film of water. RPM and Halftrack markers are two choices for long-term temporary markings.
---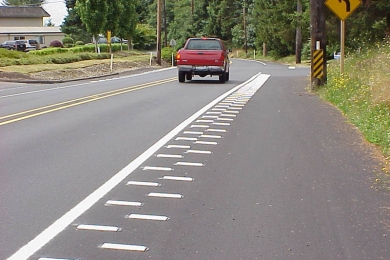 Edge line rumble strips are a proven countermeasure that reduce the risk of run-off-the-road crashes. They are designed to assist inattentive drivers who may unintentionally drift over an edge line.
---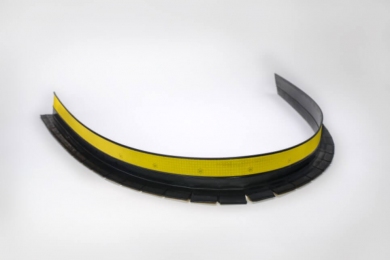 Pexco's Island Alert Curb Reflector is a low-cost safety solution designed to improve the visibility of raised islands, median noses, pedestrian refuges, and similar roadway features.
Brochures | 3-Part CSI specifications | CAD details
News archive:
TRPM Chip Seal Markers - The original and still the best! (Aug 05, 2022)
01 55 26 - Traffic Control
01 56 00 - Temporary Barriers and Enclosures
01 56 23 - Temporary Barricades
01 56 33 - Temporary Security Barriers
03 48 13 - Precast Concrete Bollards
06 44 39 - Wood Posts and Columns
07 18 13 - Pedestrian Traffic Coatings
07 18 16 - Vehicular Traffic Coatings
07 72 13 - Manufactured Curbs
10 14 53 - Traffic Signage
10 14 53.13 - Transportation Reference Markers
10 40 00 - Safety Specialties
11 10 00 - Vehicle and Pedestrian Equipment
11 14 00 - Pedestrian Control Equipment
11 14 13 - Pedestrian Gates
11 14 13.13 - Portable Posts and Railings
11 14 53 - Pedestrian Security Equipment
11 53 33 - Emergency Safety Appliances
28 13 00 - Access Control
32 16 13 - Curbs and Gutters
32 31 00 - Fences and Gates
32 31 13 - Chain Link Fences and Gates
32 31 13.53 - High-Security Chain Link Fences and Gates
32 31 16 - Welded Wire Fences and Gates
32 31 26 - Wire Fences and Gates
32 39 13 - Manufactured Metal Bollards
34 41 13 - Traffic Signals
34 41 16 - Traffic Control Equipment
34 71 13 - Vehicle Barriers
34 71 13.13 - Vehicle Median Barriers
34 71 13.16 - Vehicle Crash Barriers
34 71 13.19 - Vehicle Traffic Barriers
34 71 13.29 - Vehicle Barrier Fenders
34 71 19 - Vehicle Delineators
34 71 19.13 - Fixed Vehicle Delineators
34 71 19.16 - Flexible Vehicle Delineators
34 75 13.13 - Active Vehicle Barriers