architecture - engineering - construction
Project Spotlight: Tres Volcanos School Gym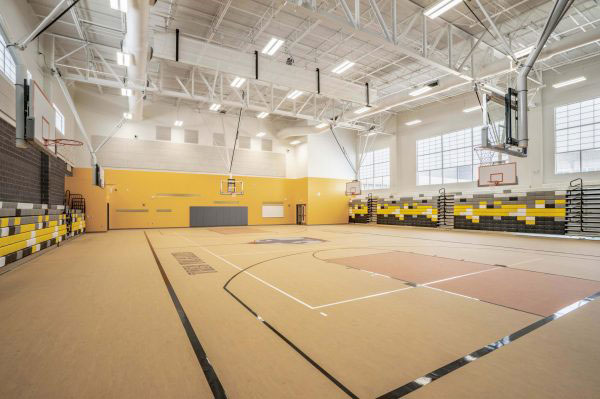 Tres Volcanes Community Collaborative School, named after three inactive volcanos near the school's location, is the second incarnation of a new and collaboration-focused kindergarten through 8 model designed by Jon Anderson Architecture and built by Bradbury Stamm Construction, and is a much-needed addition to Albuquerque's growing community.

The school utilizes a number of daylighting systems, including Guardian 275® wall panels, to bring in natural light and help offset artificial lighting costs. The Guardian 275® translucent wall panels help to brighten some otherwise dark corridors, and to bathe the gymnasium space in diffused sunlight.

Translucent panels are an excellent tool for hot and sun-filled environments as they provide built-in shading of direct sunlight, block damaging UV, and can be insulated for added control of solar heat gain.

The wide variety of energy-saving tactics used in the school have also helped Tres Volcanes target LEED® Gold certification, and win the 2019 Elevate Merit Award from the New Mexico Chapter of the American Institute of Architects. Click HERE to read more.
@majorindustries #majorindustries #daylighting #skylight

For other relevant searches, you might want to try: