architecture - engineering - construction
News
Reference Project: Delta Sky Club, Seattle, Washington
With the goal of strengthening its presence in the Northwest, Delta Airlines wanted to create a guest experience at the Seattle-Tacoma International Airport that was unlike any other.
In 2016, the airline opened its new $21 million SkyClub, a 21,000-square-foot lounge that's not only enormous, but stunning.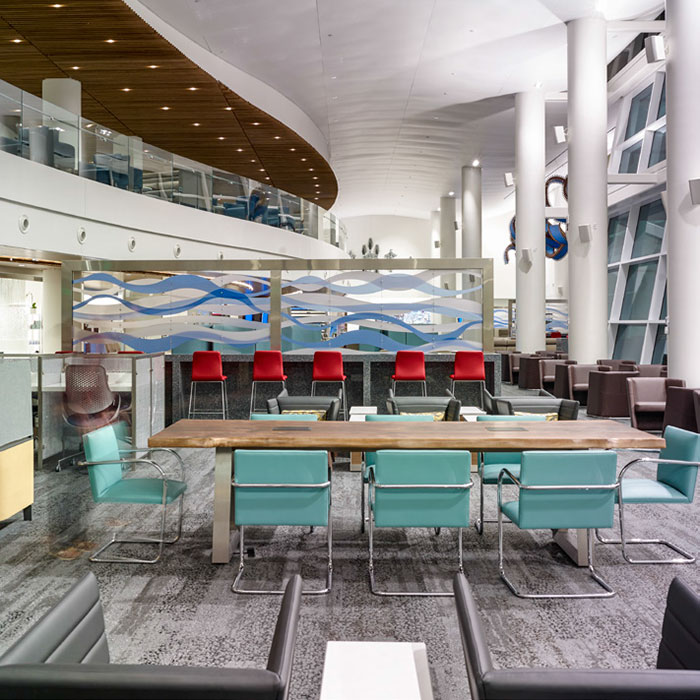 With dramatic 30-foot floor-to-ceiling windows offering views of aircraft and Mount Rainier, the space is consistently ranked as one of the most beautiful airport lounges in the world.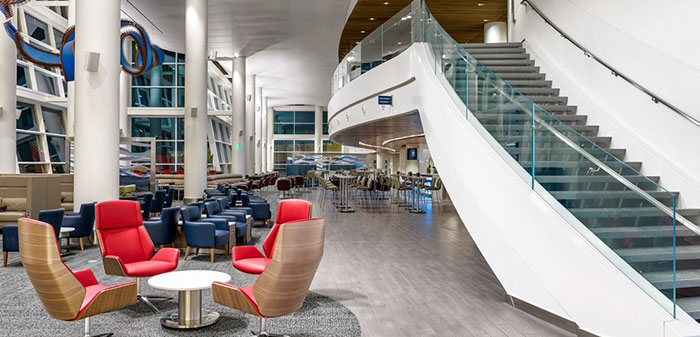 Custom glass railing with stainless steel handrail from Trex Commercial Products allows for unobstructed views and enhances the light, airy feeling of the space.
@TrexCommercial #TrexCommercial #Railing #EngineeredRailing #ArchitecturalRailing
URL:
https://www.trexcommercial.com/
For other relevant searches, you might want to try: