architecture - engineering - construction
What You Need to Know Before Planning a Custom Metal Grille Project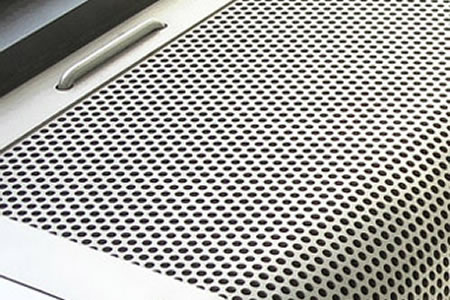 We live in a world today where constant upgrades are the norm and consumers are in search of bigger and better things. Maybe it's time to upgrade the bathroom or redo the kitchen at your residential property. Or you may want to spruce up a commercial setting for the office or your business.
Sure, that new tile backsplash, fresh coat of paint, designer furniture or new sink with a fancy faucet can aid in the transformation of your property and increase the value. But it's important to remember how the small details, such as a custom metal grille project, can elevate a space and add a custom finish to any room.
This is where Coco Architectural can help. Interested in a historic renovation and in search of a metal grille to complement your dream room? We can help with that. Need a modern finish to a particular design element? We've got you covered.
The process of planning and completing a custom metal grille project doesn't have to be daunting. Here's everything you need to know before you start.
Custom metal grille benefits
Whether it's during the planning process or the middle of a project you've already started, it's easy to forget about fixtures. And when it finally dawns on you, it's even easier to jump in your car and run to your closest big box store for a temporary fix.
A metal grille is a permanent fixture that functions as either an air supply or return vent. You'll find these installed in ceilings, walls or floors. Yes, these catch the eye, but they serve a functional purpose, too. It's important to consider air flow. We outline that here, and how HVAC grilles are essential to households. They make your air — and design — flow smoothly.
For residential properties, the kitchen and the bathroom are two of the most popular places for metal grilles. Why? Kitchen ventilation is essential. Plus, an elegant culinary gathering area is often the focal point of a house. If you upgrade to quartz countertops and high-end appliances, it doesn't make sense to reach for stock vents. A custom grille helps tie everything together.
The same can be said for placement in bathrooms. You need ventilation because of the frequent use and varying humidity levels from hot water. This means updating your vent covers. A few tweaks here and there can top your project off. If you need a visual aid, check out the perforated grilles we installed in a Park Avenue apartment in New York.
For commercial settings, a custom metal grille can elevate your lobby or boardroom. These approaches showcase attention to detail and give a room a furnished appearance by using simple, decorative touches. These are one of the many reasons why a custom metal grille is worth the plunge.
Know the different types of metal grilles offered
Now that you know the benefits of a custom grille, let's take a refresher course in all the ways you can use them.
Decorative linear bar grilles come in a variety of options, such as decorative wall grilles, modern floor grilles, or decorative ceiling registers. Linear bar grills come in aluminum, brass, bronze, stainless steel and steel. Check out which bar grille type is right for you. You'll want to make sure you measure your space and choose your air flow. A large space, such as a lobby, may need more air flow. Conversely, a smaller bathroom may need a grille capable of restraining the air flow.
Linear bar grilles include HVAC grilles. We customize these products for engineers, woodworkers, contractors, HVAC companies and homeowners. This varies from a curved wall that needs matching or a mitered corner that needs covering.
Perforated metal grilles are a specific pattern and generally aren't adjustable. We use a turret punch press for single-hit perforation, laser cutting and waterjet cutting in the production process. These decorative pieces combine performance, by allowing air to flow freely, and aesthetics.
Custom options offered by Coco
Once you've decided to move forward, the team at Coco will help you design, draft and engineer the grille. Then comes the fabrication and manufacturing process. Depending on your choice, this can come via cutting, notching, shearing, bending, perforating, welding, laser or waterjet cutting and final finishing.
We already touched on all of the metals to pick from. You can also customize your finishing options. Choose from satin/brushed, mirror polished, anodized colors, duranodic, baked enamel colors, blackened, statuary/antiqued or oil rubbed.
Check out our L-Bead installation options for linear bar grilles and decorative perforated grilles. A plaster or drywall L-Bead "mud-in" install removes the bulky borders around your grille. A flush finish gives off the impression the grille is built into the wall. This process isn't new, but our technique at Coco gives us an edge over our competitors. We have the highest level of plaster recess, our welding process prevents plaster cracking, and the core of the grille is removable. This allows for future duct work behind the grille without damaging the plaster.
How Coco is an all-inclusive facility
If you're asking yourself what separates Coco from everyone else, we point to our all-inclusive metal fabrication facility. We do it all. That means we can design, engineer, fabricate, finish and install your product.
We aren't limited to air vents, either. We can step outside our specialties to produce residential or commercial items such as ornamental trim, railings, handles and pulls and column covers, among others.
Ready to start a custom project that involves a custom metal grille or any of our other services? We can help. Contact us at 631.482.9449 or [email protected]. If you're in need of some inspiration, feel free to take a look at our extensive Grille and Metalwork catalog.
@CocoMetalcraft #CocoMetalcraft #architecture #metalcraft #design

For other relevant searches, you might want to try: