architecture - engineering - construction
Improving Acoustics and Looks of Lancaster Dispensing Company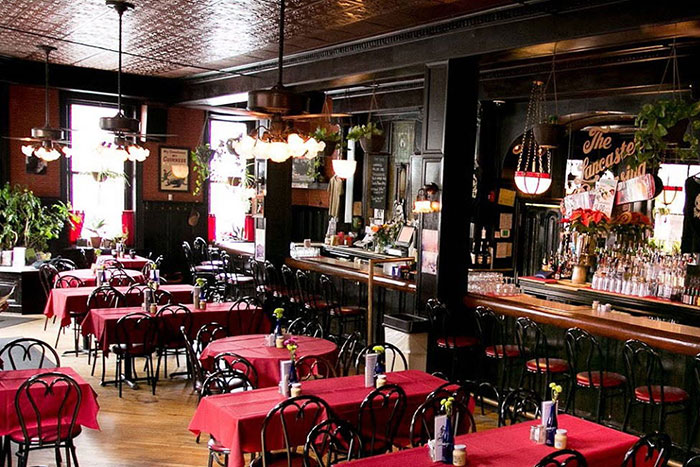 PROJECT
Lancaster Dispensing Company
LOCATION
Lancaster, PA
PRODUCT
Aluminum Ceiling Tiles
SITUATION
Plaster ceilings & walls, high ceiling, hardwood floors.
PROBLEM
Space suffered acoustically from both high reverberation time and high levels of background noise; owner trying to upgrade the look of the space.
SOLUTION
Installation of extra microperforated acoustical MetalWorks Tin Ceiling panels backed with a fiberglass infill, reduced reverberation time by 44% and lowered background noise level up to 7 decibels.
FORMULA
Aluminum + Polished Copper
PROJECT TYPE
Restaurant Ceiling
CATEGORY
Aluminum Ceiling Tiles
#DecorativeCeilingTiles #DecorativeCeilings #CeilingTiles

For other relevant searches, you might want to try: