architecture - engineering - construction
News
Project Spotlight: New Mexico School for the Arts – Santa Fe, NM
In true artistic style, the New Mexico School for the Arts (NMSA) – in partnership with Studio South West Architects – creatively transformed what used to be the old Sanbusco Market Center in downtown Santa Fe into a stunning new home for the nationally recognized high school and its many talented students. 125,000 square feet and nearly three times bigger than its previous location at the former St. Francis Cathedral School, NMSA's new campus provides students with more space – and with it, more opportunities – to sharpen their skills.

Specifically designed for a dual curriculum of art and academia, nearly every room of NMSA's new campus was constructed as a multi-purpose space that can be used as both a classroom as well as an art studio. This clever planning provides NMSA students with plenty of rehearsal and performance space onsite so they no longer have to be bused offsite for practice, allowing students more instructional time with their teachers. In addition to more spacious classrooms, the school's sleek, art-focused design also features specially built lockers large enough to store sculptures and other large art pieces.
The increased space has also made it possible for the school to expand its enrollment. The school now has 250 students, a 21% increase from the previous year, and hopes to add another 50 students in the future. With the new school conveniently located in downtown Santa Fe's Railyard District only a short walk from the Rail Runner Express station and various bus stops, NMSA has also made it easier for the school's many commuters to get to and from campus. This new location – as well as the future construction of an onsite dormitory to house out-of-town students – makes it possible for NMSA to bring in students from all corners of the state to hone and share their artistic abilities.

Securing this prime location meant a $30 million renovation of the historic Sanbusco Market Center, including the installation of a large Guardian 275® translucent ridge skylight illuminating hallways and gathering areas in soft, natural light. The diffusion of daylight through the skylight's translucent panels not only provides students with a glare-free light source by which to study and create, but it also protects precious artwork on display from UV damage. Another benefit of translucent skylights like this one, especially in states like New Mexico with high UV levels and high temperatures, is that they prevent solar heat gain from raising interior temperatures and dramatically increasing cooling costs.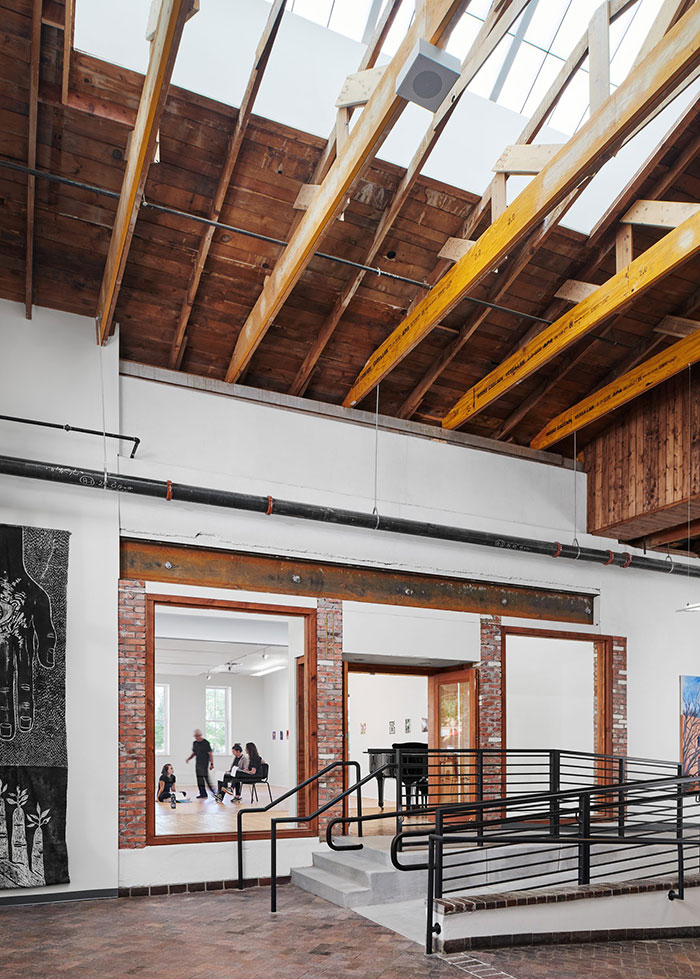 Image Credit: Peter Molick / petermolick.com

To learn more about the benefits of Major's translucent panel skylight systems – like the one installed in the New Mexico School of the Art's new campus – visit: https://majorskylights.com/skylight-solutions/guardian-275/
@majorindustries #majorindustries
For other relevant searches, you might want to try: