architecture - engineering - construction
Major Case Study: NY State Fairgrounds Expo Center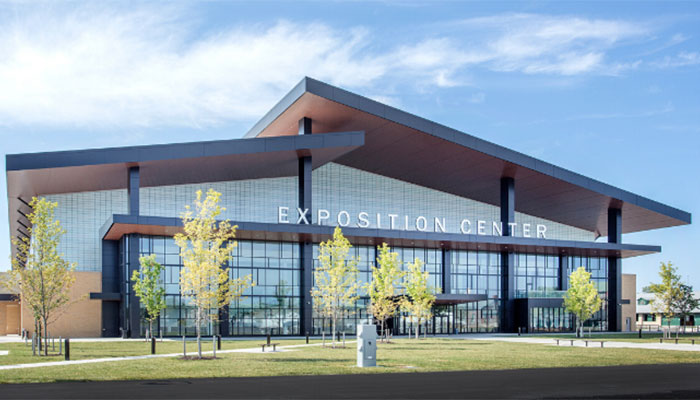 At the end of the midway, on the western edge of the New York State Fairgrounds, stands the park's new Exposition Center. At 136,000-square-feet, and a final price tag of $63 million, the stunning new facility is the largest expo center (outside of New York City) between Boston and Cleveland. It's immense stature and sleek design give a lively new look to the nation's oldest state fair and fairgrounds as part of the state's "Central New York Rising" strategy to revitalize and grow the region's economy.

During the two-week State Fair, the breathtaking new building serves as an additional exhibit space equipped with concessions and restrooms and lots of fair fun, including a temporary ice rink. But the excitement doesn't stop there. The other 50 weeks of the year, the center becomes a year-round destination for events of all kind.

With 4,000 retractable seats and 110,000-square-feet of open floor space, the new Exposition Center is able to accommodate a variety of large events from concerts and trade shows to sizable sporting events. "Upon completion," says New York Governor, Andrew Cuomo (in a press release from the New York State Fairgrounds), "this project will not only help to boost State Fair attendance to record numbers, but will also enhance all that the region has to offer with a year-round event space that will attract visitors and business from across the nation."

Click HERE to view complete case study.
@majorindustries #majorindustries

For other relevant searches, you might want to try: