architecture - engineering - construction

Access Control
---
Many organizations spend a great deal of time and financial resources in making the entrances to their buildings artistic and beautiful, with designs and materials that inspire awe. They may work with an architect, engineer, or building contractor and ensure compliance to NFPA safety and fire guidelines regarding egress, along with the desire for user convenience and an overall aesthetic design. Often, they select standard swinging doors to make it more convenient for employees, visitors and vendors to enter. For security, they employ security officers to stand guard.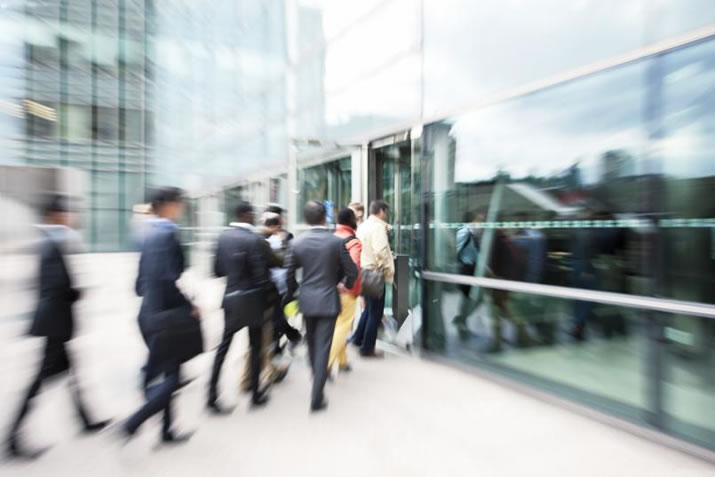 Standard Swinging Doors Introduce Risk
Unfortunately, there are a number of troubling issues surrounding the strategy mentioned above. Security officers are human and subject to distractions, absenteeism, fatigue, being spread too thin or overwhelmed during busy periods. No security officer can reliably "prevent" an intrusion incident at all times and in all locations – in fact, the term "social engineering" was coined to refer to commonly used techniques for getting around security officers. That introduces risk to the enterprise.
And a standard swinging door is often the choice when organizational management is under-informed of the security implications of that selection. The decision makers may also not have any security background. Swinging doors do not, and cannot, prevent unauthorized intrusions, and thus they place an organization squarely in the chain of liability should an intruder cause harm or physical or data loss.
Failure to Meet Physical Security Regulations Results in Fines and Penalties
The lack of clarity around how an entrance is designed and secured not only increases physical and cybersecurity risks, it also places a company at risk of liability that can lead to crippling fines and penalties. Laws and regulations such as HIPAA, HITRUST, PCI Data Security Standard, NERC CIP, FERC, FISMA, ISO, FDA, TAPPA and others have maintained a cyber-heavy emphasis. However, today virtually all regulations mandate some form of physical controls that address unauthorized entry and the control of access into a facility. Non-compliant firms may be subject to significant fines and other actions. Below are a few examples:
NERC Violation
As an example, electric utilities are subject to NERC CIP 14 5-6, which works to ensure the reliability of the North American power system. One utility was recently fined $1.7 million when NERC found a number of violations, including three perimeter doors that had been altered so they didn't lock "so people could enter without the burden of security," among other issues.
HIPAA Violation
Healthcare businesses must comply with HIPAA regulations regarding the protection of patient health information, including limiting physical access to the data. Individuals that knowingly obtain or disclose such information face criminal penalties including jail time. Even if a firm violates HIPAA rules unknowingly, they are still subject to fines up to $50,000 per violation, up to an annual maximum of $1.5 million. Firms that are negligent in protecting their physical points of entry could be found responsible for disclosures perpetrated by intruders.
GLBA Violation
Any firm that involves financial services, from banks to mortgage lenders to car dealers, has to comply with the Gramm-Leach-Bliley Act, or GLBA, which requires firms to take steps to protect the privacy of customers' financial data, including the development of a written security plan and "a thorough risk analysis" to protect the data. Non-compliance carries a fine of $100,000 per violation and includes potential jail time of 5 years. As is the case for HIPAA, firms that are negligent in their physical security could be found non-compliant.
Security Entrances Mitigate Risks and Liabilities
Security entrances are designed to prevent unauthorized intrusion and meet regulatory compliance. They provide for a range of assurance levels, from models designed to support guarded entrances all the way up to unstaffed entrances with very high security levels. High security entrances actually eliminate tailgating while ensuring, through biometric authorization, that the individual entering the facility is the one who is authorized – and not another person carrying their credentials. In every case, security entrances mitigate unauthorized entry while allowing for two-way traffic and emergency exit. When unauthorized entry is addressed, several risks are mitigated at once – including both the physical and cyber security threats. From a liability standpoint, blocking intruders reduces the risks to the personal safety and security of staff, visitors, and anyone else in the facility.
The entrances of your facility must be considered as part of your whole security solution, in the planning phase and then in an ongoing way. This is the best way to address and mitigate risk and avoid any potential liabilities, compliance violations, and expensive fines.
Written by Pierre Bourgeix
Pierre has over 20 years of solutions selling and consulting experience in the security industry, most recently as the owner of his own consulting company, ESICONVERGENT LLC. Pierre has an MBA in Business Administration from UCLA Anderson School of Management and resides in Cleveland, Ohio.
Company: Boon Edam Inc.
Of: Pierre Bourgeix
Source: http://blog.boonedam.us/regulatory-compliance-how-the-lack-of-clarity-around-the-entry-leads-to-fines
Tags: Access Control | Doors | Entrances | Safety | Security
---
Organizations around the globe are looking for ways to reduce the risk of unauthorized entry due to tailgating and piggybacking. If not addressed appropriately, that risk can quickly turn into a liability, costing a company added time and expense, a bruised reputation and even the removal of members of the leadership team.
So how do you safeguard your building from the risk of intrusion? Security entrances are designed to provide a range of assurance levels, from guard assistance all the way up to very high security levels that are effective even when unstaffed. We'll be discussing the latter – the unmanned, high security mantrap portal.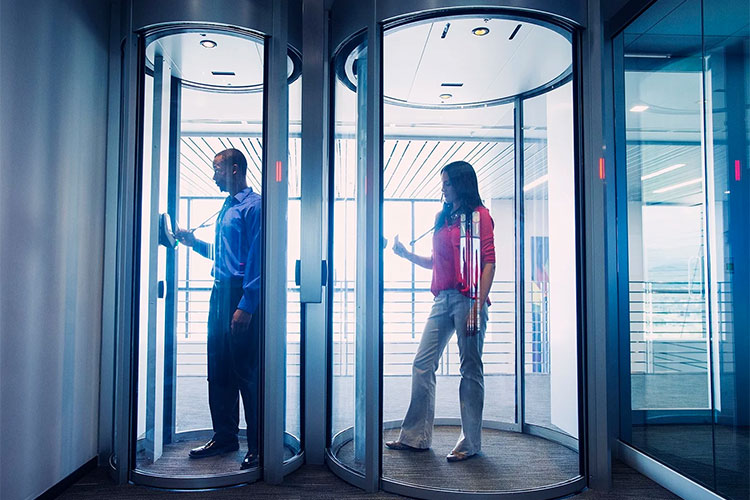 Risk Mitigation by Sheer Design
Offering the highest level of security available in an entrance, the portal was designed to completely prevent the wrong person from gaining access to a building. These doors are so good at what they do, that Fortune 500 technology, financial and insurance companies are using them to secure the confidential information stored at their data centers and corporate headquarters.
Here's how a security mantrap portal works:
Upon presenting a valid credential, the first door opens and the user steps inside.
An overhead system scans the compartment to ensure the user is alone.
Optional secondary verification: a biometric device (such as facial recognition) verifies the user's identity.
The second door opens to allow entry into the secure area.

But, what if someone tries to follow the authorized user into the compartment? What if an angry spouse or irate customer steals a credential and tries to pass through the portal? Let's take a deeper look into the integrated technologies that work alongside the portal to secure the most sensitive of assets.
Only One Person at a Time
It's understood that what makes a swinging door with an access device weak is that an authorized user can hold the door open for a number of others to enter. Security portals take the pressure off employees by completely preventing more than one person from passing through at a time.
Boon Edam mantrap portals enforce single entry using an overhead sensor system called StereoVision 2®. Once a user presents their credentials and the door opens, the StereoVision system begins an initial scan of the compartment, verifying the user is alone. Once the doors close completely behind the user, the system conducts a secondary scan, confirming that someone didn't jump into the portal at the last minute, as the door was closing.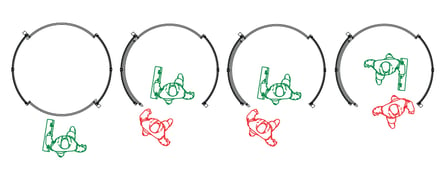 StereoVision during entry (inbound into the secure area) is a standard feature on Boon Edam mantrap portals, but organizations looking to closely monitor who is in the secure area at all times can select StereoVision for both inbound and outbound traffic.
Not Just One Person, But the Right Person
A user has presented a valid credential at the outside of the portal. A sensor system has confirmed they are inside the door alone. The next step involves the installation of an interior biometric device for secondary authentication. Why is this necessary?
Imagine this scenario: An employee's husband decides to drive to your facility. He is determined to confront one of his wife's colleagues. With his wife's access badge in hand, he steps up to the portal, presents her credentials, and enters the door. The portal verifies that he is alone. An interior biometric device is the difference between this unauthorized person getting to his wife's colleague, and not. How does it work?
The biometric device is capable of detecting two things in this scenario: (1) the husband isn't enrolled in the biometric system and (2) even if he was enrolled, his biometrics do not match the on-file biometrics of the badge owner. In short, it is much harder for the husband to steal his wife's eyes, fingerprint, face, etc. to gain access to the building.
To support two-factor authentication, Boon Edam's mantrap security portals can be equipped with a special internal post that can house virtually any biometric device made by any company.
Two-Factor Authentication in Action
A video is worth a thousand words. Watch the clip below to see how a mantrap portal coupled with a biometric device can mitigate security risk at your facility.
Company: Boon Edam Inc.
Product: Security Doors & Portals
Source: http://blog.boonedam.us/how-are-mantrap-portals-designed-to-mitigate-security-risk
Tags: Access Control | Doors | Entrances | Security
---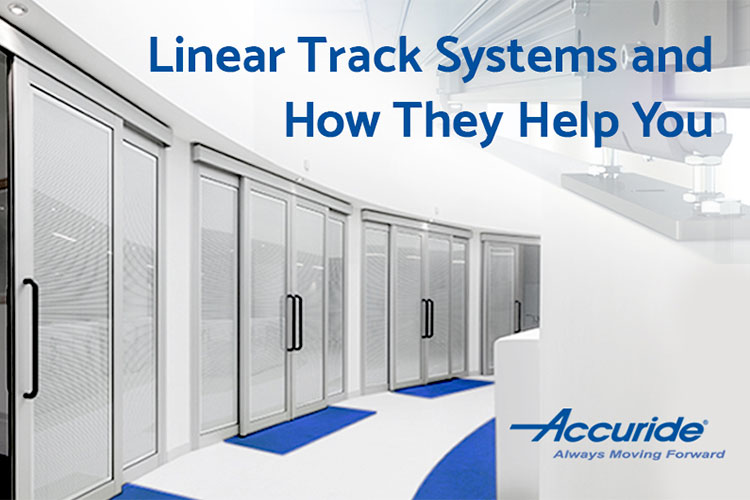 Linear Motion Track Systems: 115RC & 116RC
Linear track systems are making a big splash in residential and commercial applications. That's because linear tracks bring movement to a bevy of creative applications, making environments more space-efficient and easier to handle.
What is a Linear Track System?
A linear motion track system allows you to move an application, like a panel or even a sliding door, back-and-forth along a rail. There are two main components:
A carriage, also known as a cartridge or cassette
A track, also known as a rail
In systems like the 115RC, the cartridge uses an innovative design—recirculating ball bearings that offset the weight of an application. This allows a user to slide an application (in the 115RC's case, one up to 265 lbs.) with ease.
In more dramatic instances, as with the heavy-duty 116RC, a user can pull heavy-duty applications of nearly 800 lbs. almost effortlessly. This was the case with a British Children's Hospital.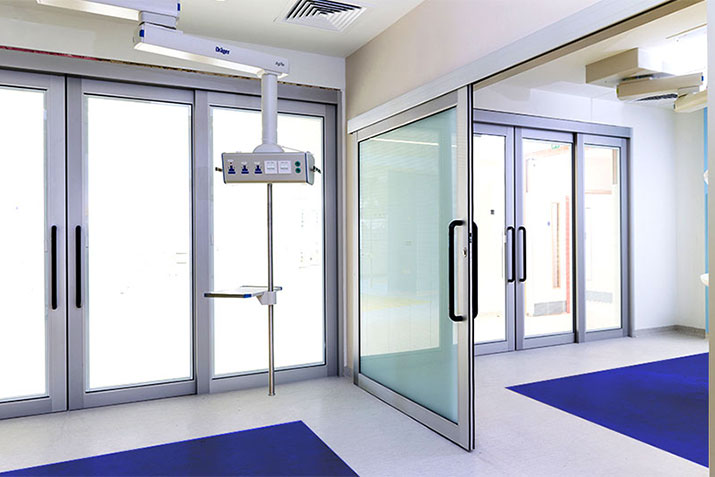 An image of an Accuride 116RC used on a large sliding door inside a hospital. The 116RC linear track system supports such heavy-duty applications thanks to a 793 lb. load rating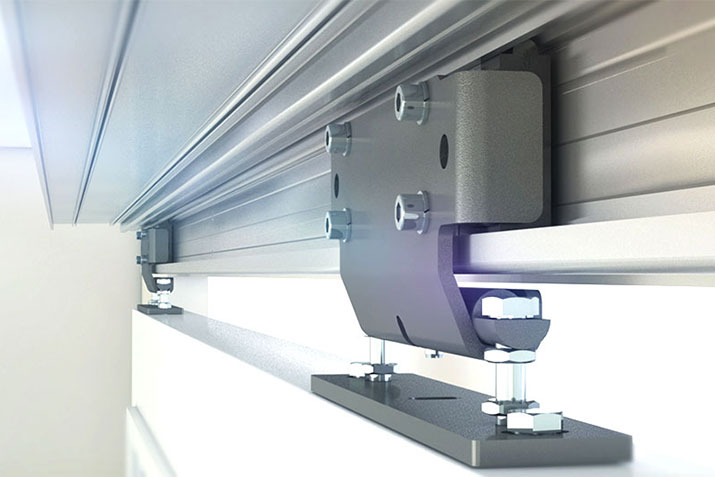 A close-up of a 116RC mounted onto a large sliding inside of a children's hospital. The 116RC requires less than 5 lbs. of pull-force, making it compliant with the Americans with Disabilities Act.
Usually, both parts are made from light-weight materials, often aluminum with some use of polymers. These materials are also corrosion-resistant, making them useful for outdoor, moist, and other tough environments. This corrosion-resistance also means there's little need for maintenance.
Linear track systems also support multiple mounting arrangements, including side-, flat-, and vertical-mounting.
Linear Movement Solutions in Action
Thanks to their lightness, load capacity, corrosion-resistance, and precision movement, you can find linear motion track systems in many industries: aviation, medical, logistical, and commercial transportation are just a few.
Some specific industrial applications include:
automotive assembly
tool changer system
medical sample machines
food packaging
parts loaders and unloaders
Linear track systems aren't just for commercial and industrial use. There's a burgeoning use for them in homes, especially micro-living spaces. Linear tracks can allow residents to move walls, panels, and certain furniture, creating transformable living spaces.
A Summary of Linear Track Systems' Benefits
Accuride linear track systems give users many benefits:
Easy installation
Low-resistance linear movement
ADA-compliance (116RC)
Corrosion-resistant, low-maintenance, light components
Max load capacities from 265 (115RC) to 793 lbs. (116RC)
For more helpful information on linear motion systems, stay tuned to Accuride.
Company: Accuride International
Source: https://www.accuride.com/blog/products/heavy-duty-linear-track-commercial-advantages/
Tags: Access Control | Interior Design | Slides
---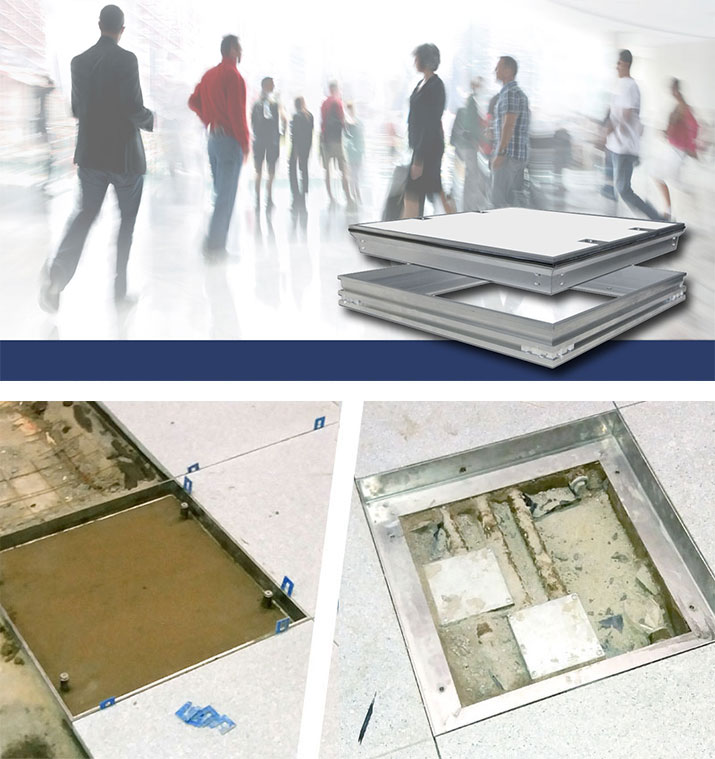 Howe Green has supplied over 400 access covers to Tier 1 contractors working on Europe's largest construction project – Crossrail. The new Elizabeth line will comprise 118 kilometres of track running through London and the South East and is set to reduce average journey times significantly. The Elizabeth line will open in December 2018 when services commence through central London. Tier 1 contractor Laing O' Rourke has specified Howe Green access covers for Canary Wharf, Custom House and Tottenham Court Road stations.
2017 has been a busy year for Howe Green Ltd, the UK's leading manufacturer of fabricated metal floor, wall and ceiling access covers.
Howe Green's access covers have been specified and installed in a diverse range of projects over the last 12 months, from Scottish castles to Swedish museums. The strongest demand has, however, been generated from the infrastructure sector.
Over 60 of Howe Green's 7500 Series Multipart Stainless Steel Floor Access Covers were supplied for Tottenham Court Road station. When completed this will be one of London's busiest stations with over 200,000 passengers a day. All components of the building envelope in such a highly trafficked and challenging environment need to be robust and easy to maintain.
The large 4 part units were precision made to order to ensure that they would be a perfect fit. Installed by specialist stone contractor Vetter UK, the covers have been infilled with granite to match the surrounding area. Supplied with barrel lifting points, with just the securing bolt and barrel edge visible, the covers fit flush with the flooring to reduce the risk of slip and trip hazards.
The 7500 Series can be supplied as a single cover, in duct runs or as a multipart. Standard sizes are available from stock or can be custom made to order if a specific size or loading is necessary. There is the option to have up to a 3 hour fire rating BS 476: Part 20 1987 on stainless steel single covers or 2 hours on duct and multipart covers if required. The covers can also be supplied double-sealed to meet the highest standards of hygiene and security.
The 7500 Series can withstand up to a 5 tonne pneumatic wheel loading and is resistant to rust and corrosion.
If you have a requirement for a safe solution for accessing concealed services in a demanding environment please call 01920 463230
Find out more - 7500 Series Medium Duty Floor Access Covers >
Company: Howe Green US
Product: Medium Duty Floor Access Covers
Source: https://www.howegreen.com/access-covers/projects/crossrail-elizabeth-line.php
Tags: Access Control | Access Covers | Floor | Interior Design
---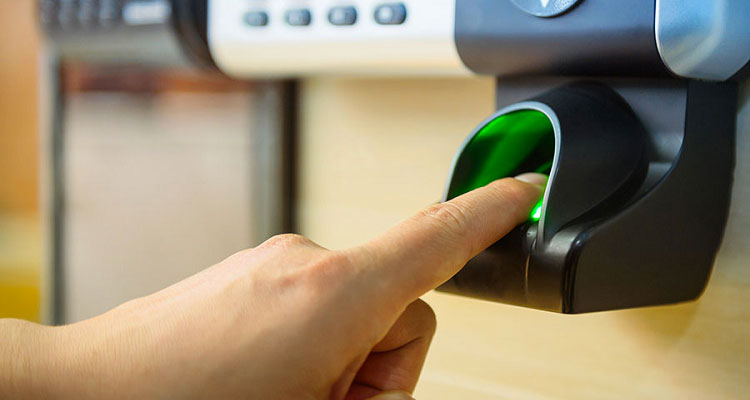 Senseon Solutions Marketing Director, Greg Rewers, discusses four Cross-Departmental Benefits of electronic access control in Security Magazine.
To date, the shift from traditional locks and keys to electronic access control systems for cabinets has focused on mitigating security vulnerabilities and risks.
There's no doubt that best-in-class electronic locking systems surpass mechanical predecessors in safeguarding such items as jewelry, medications, cash and confidential records stored in cabinets. Innovative solutions can deliver up to four times more reliable protection than traditional CAM locks, and locks can be hidden from thieves.
But the value of upgrading to cabinet electronic access control extends beyond stronger security – potentially affecting an entire enterprise. By carefully selecting and directing a transition to a smart, discreet locking system, a CSO can orchestrate positive multi-departmental business results leading to higher efficiencies, sales, and profits.
The move helps an enterprise abandon inefficiencies of traditional locks and keys, and replace them with streamlined processes favoring employees and customers or other users.
Here are four cross-departmental advantages of switching to an innovative electronic cabinet-locking system, powered by radio-frequency identification (RFID) technology:
Facilities management and finance: Greater operational efficiencies, due to labor and maintenance savings
Operations employees forgo time-consuming, costly installation, maintenance and use of outmoded locks and keys. New plug-and-play locks are simple to install, integrate with existing or new cabinets, and don't require callbacks or expensive repairs. Employees no longer have to contend with hard keys being lost, stolen, broken or copied, requiring re-keying.
A RFID-driven system can be installed twice as quickly as its predecessor. Employees typically don't need special knowledge or training to operate an electronic locking system, and technical support and customization are available. Some solutions can be incorporated into cabinet drawer slides or installed inside cabinet doors. They also work with existing alarm and video surveillance systems, reducing total cost of ownership.
System administration is convenient. Access privileges can be added, changed or deleted in seconds. Employees don't need multiple key cards, and an electronic access control token can be affixed to an existing ID badge.
Automatic relocking cuts down on management monitoring, as well as susceptibility to theft.
Sales and customer service: Faster transactions – boosting customer experience and sales
Employees traditionally have wasted time searching for metal keys or calling on supervisors to unlock cabinets containing valuable merchandise, medications, cash, sensitive records, and the like. Employees have had to retreat to back rooms for these items. Almost half (46%) of consumers say the retail process takes too long, 32% dislike waiting for a sales associate to unlock a cabinet, and 17% are uncomfortable when a salesperson uses a key, a UCLA Executive MBA Retail Consumer Study found.
An electronic locking system lets a sales associate, nurse, or bank teller unlock a cabinet immediately to show jewelry, dispense medications or provide cash, respectively.
Stocking and product retrieval time decrease and customer service improves. Loyalty, sales, and profitability stand to benefit.
Interior design and human resources: A more attractive, pleasant environment for customers and employees
Visible locks and keyholes not only invite thieves, but they also undermine the sleek, relaxed look becoming increasingly desirable for stores, healthcare organizations, financial institutions, hotels, schools and other establishments.
Concealed electronic access control enables clean cabinet fronts that contribute to elegant décor.
In addition, a new system with auto-open, touch-release, and soft-close features makes locking and unlocking furnishings quiet and unobtrusive, all of which bolsters employee and customer satisfaction.
Legal and finance: Reduced risks of penalties for noncompliance
Employees commonly forget to relock drawers as they move from one cabinet to another. Accidentally leaving a drawer open exposes an enterprise to two major risks: theft, and, for certain kinds of establishments, such as healthcare providers, government fines. In turn, public knowledge of those penalties can erode trust in an institution.
A system that locks a drawer automatically after a given time period solves the problem.
In summary, upgrading to an advanced, invisible electronic access control system offers an opportunity to break free from expensive constraints and significantly improve enterprise-wide operations. Along with enhancing loss prevention, such a system has the power to help an organization spur productivity, control costs, enhance the customer experience, raise employee satisfaction, and boost sales and profits – ultimately increasing business viability.
With a unique focus on solutions for enterprise security leaders, Security Magazine provides security industry news and trends on video surveillance, cyber security, physical security, security guards, risk management, and access control.
This post was first published on Security Magazine. Read the post
Company: Accuride International
Product: Senseon Secure Access Control
Source: https://www.accuride.com/senseon/blog/4-cross-departmental-benefits-of-electronic-access-control/
Tags: Access Control | Furniture | Management | Security
---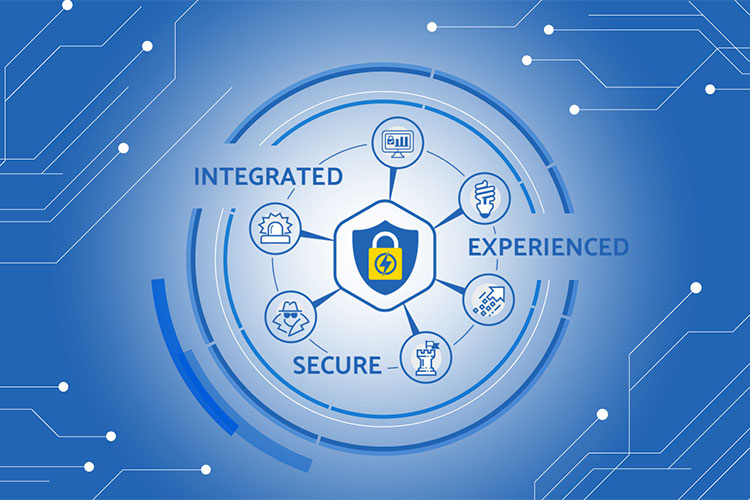 Accuride Integrated Access Solutions: The New Frontier of Access Control
While known for premium drawer slides, Accuride is also a major leader in access control solutions. Our electronic locking systems are found in many cabinet-level applications, from medical carts to inventory systems, and in countless industries, from automotive to healthcare.
Accuride Integrated Access Solutions (AIAS) feature "Intelligent Subversion Protection": multi-sensor systems that utilize onboard logic and two-way communication. These advanced systems verify that an application, such as a parcel locker or a CSA schedule drug cart, is truly secure.
Better still: Accuride access solutions are energy-efficient, silent, and emit little heat.
An Adaptable Solution

Another great aspect of Accuride Integrated Access Solutions is their adaptability. Each solution is tailored to fit a customer's needs, fitting all sorts of ancillary systems: RFID, biometric, keypad, retinal scanning, etc.
We've found our customers often need their solutions to comply with strict standards and certifications, such as those from the FDA, FAA, and HIPPA. Luckily, Accuride's global team of specialists are thoroughly experienced in compliance.
A Compact Wonder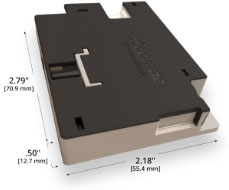 Cutting-edge electronic locks are a key component of Accuride Integrated Access Solutions. Each e-lock is the embodiment of efficiency, utilizing a lean, compact, low-profile design and consuming no more than 50mA per 200mS on 12v of power.
Don't let their size fool you: Accuride e-locks can resist hundreds of pounds of break-force.
Subtlety is Key
Another key aspect of Accuride Integrated Access Solutions is their subtlety. Each solution is meant to become part of the application, not an addition to it. Whether that application is a DNA analysis machine or a tool checking system, each Accuride solution works as part of the core design.
Download FREE Case Study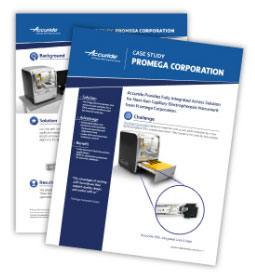 Learn how Accuride brought a new measure of access control and efficiency to a Next-Gen medical system
That's because Accuride engineers work closely with partners to achieve that seamless integration. From the conceptual stage to final production, Accuride technicians are there to make sure everything works flawlessly.
For more on Accuride Integrated Access Solutions, visit our dedicated page and speak to one of our experts today.
Company: Accuride International
Source: https://www.accuride.com/blog/access-control/accuride-integrated-access-solutions-the-new-frontier-of-access-control/
Tags: Access Control | Furniture | Interior Design | Management | Office | Safety