architecture - engineering - construction

2021 May
---
May 31, 2021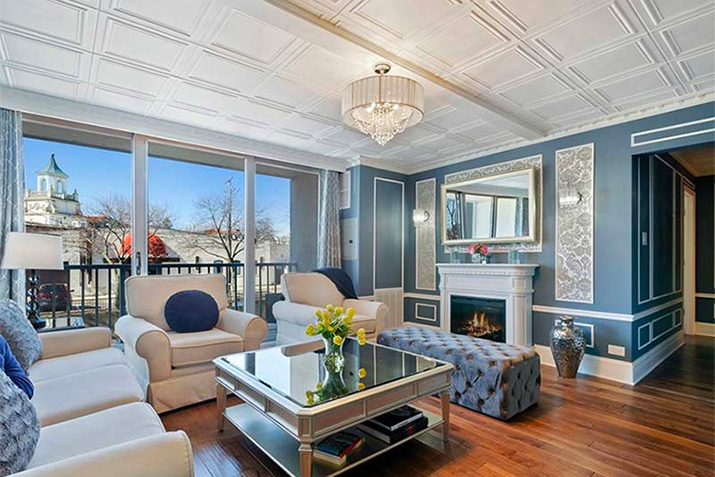 Styrofoam ceiling tiles are an incredibly popular option for ceilings because they come with a variety of benefits, whether from functional purposes or aesthetic ones. If you're considering the option of having Styrofoam ceiling tiles, then you are on your way to having a valuable investment. However, there have been debates as to whether they are safe for your home, especially when it comes to fire safety. This guide will focus on this underlining question and enlighten you as to how Styrofoam ceiling tiles can make a wonderful addition to your home.
---
May 28, 2021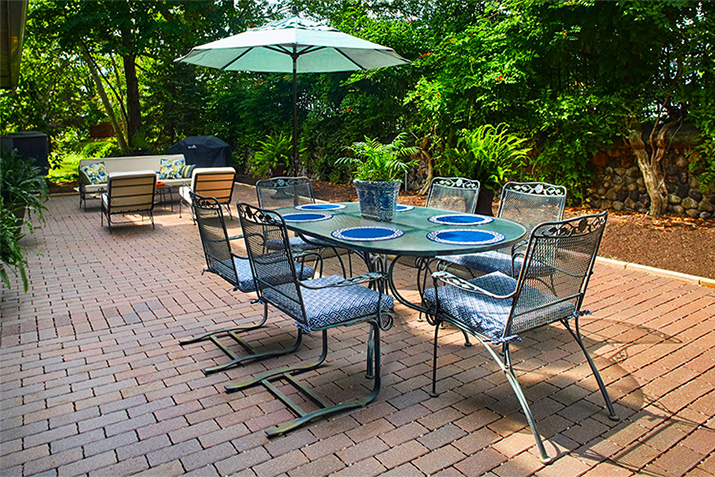 Outdoor dinners here we come! Turn your backyard, porch, or patio into THE place to be this season with our Belden Brick Permeable Pavers. They are a superior choice for areas with high foot traffic as the wearing surface provides aesthetic quality, strength, and durability. They are cost-effective, easily installed, and low maintenance.
---
May 26, 2021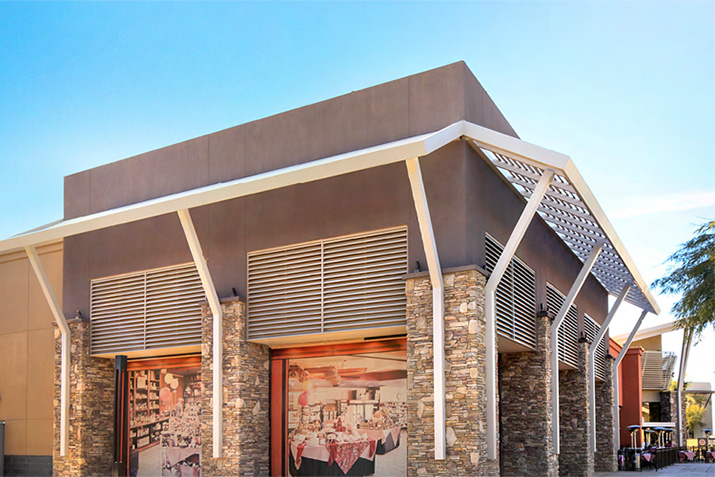 Ruskin Sun Control products provide optimal shading to promote lower energy costs and to cut down the glare on your buildings. These sun control solutions create comfortable environments and increase lifespans of mechanical equipment, resulting in higher productivity and sustainability.
---
May 24, 2021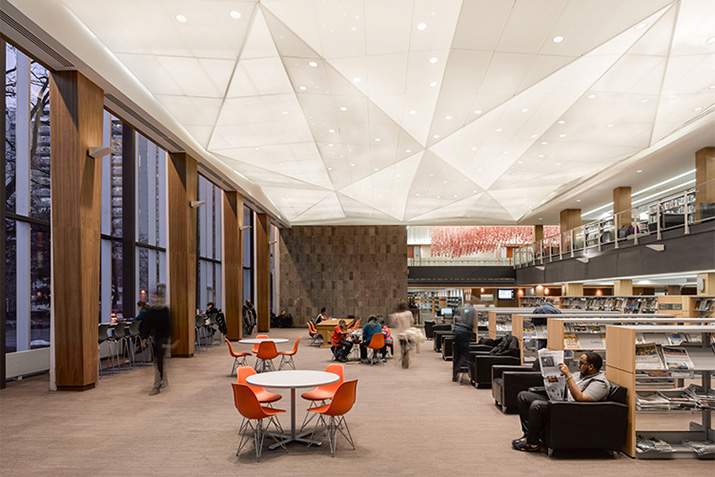 CertainTeed offers a world of creative possibility that can help transform a space into something sculptural and stunning. Our portfolio of innovative specialty solutions includes dynamic metal, colorful fiberglass clouds and baffles, eco-friendly acoustical felt, translucent back-lit panels, natural wood, and the unexpected visual texture of perforated acoustical gypsum. Whether the goal is architectural impact alone or acoustical performance, enjoy design freedom and flexibility with CertainTeed Ceilings.
---
May 21, 2021
In late 2020 a globally recognized Fortune 100 corporation had a big bulletproof glass problem: Following several workplace attacks targeting similar organizations, they needed to increase their physical security. This went beyond adding a few cameras, new access cards, and reminding everyone to stop holding the door open for "nice" …
---
May 19, 2021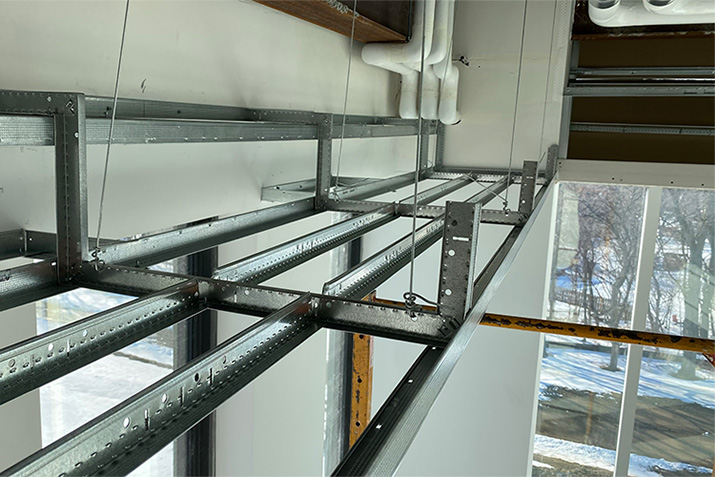 Prefabricated drywall grid solution saves time, material, and labor on the jobsite by clicking into shape to quickly build soffits in a wide range of design configurations.
---
May 17, 2021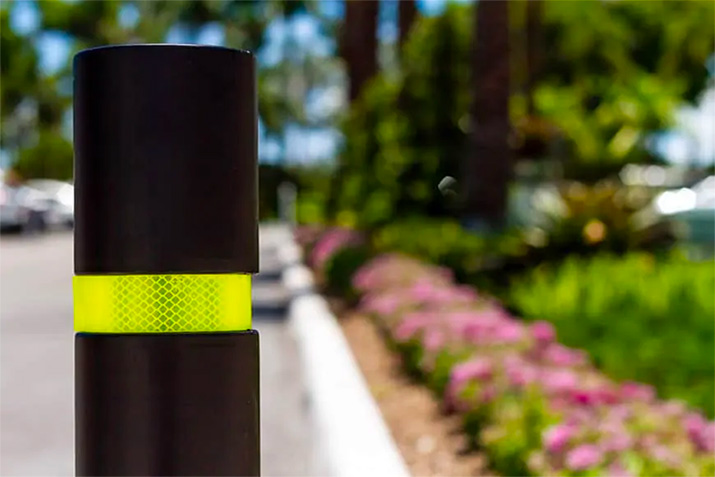 Bollards—the short posts that mark perimeters and guide traffic—are often made of steel or concrete, designed to stop a car in its tracks. Yet in some places, site planners don't want a fixed bollard that could do vehicle damage or stop a car. Emergency vehicles may need to access a curb, even across a bike lane. Drivers often bump parking stops while trying to get fully into a space, and a hard bollard may cause unnecessary damage. In parking lots, having a lane marker may be necessary to separate traffic lanes—but frustrate wide-turning trucks. In these situations, a flexible solution is needed.
---
May 14, 2021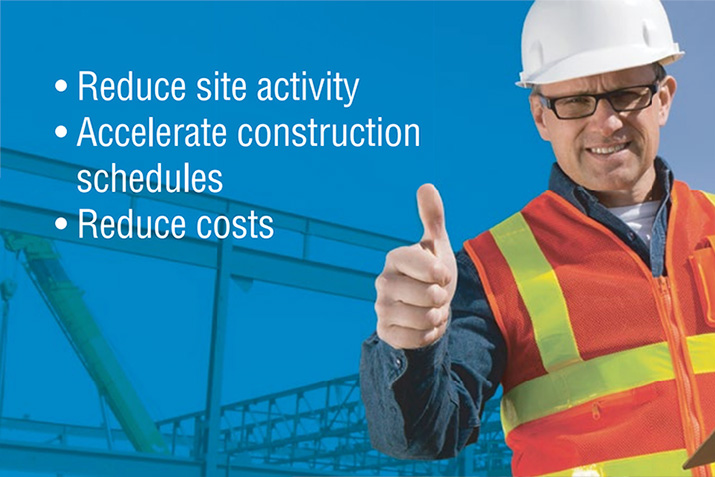 There are an increasing number of project delays with contractors placing great importance on worker safety and availability. Learn how companies are using an alternative proven technology to move concrete waterproofing off-site thereby reducing site-activity and accelerating construction schedules.
---
May 12, 2021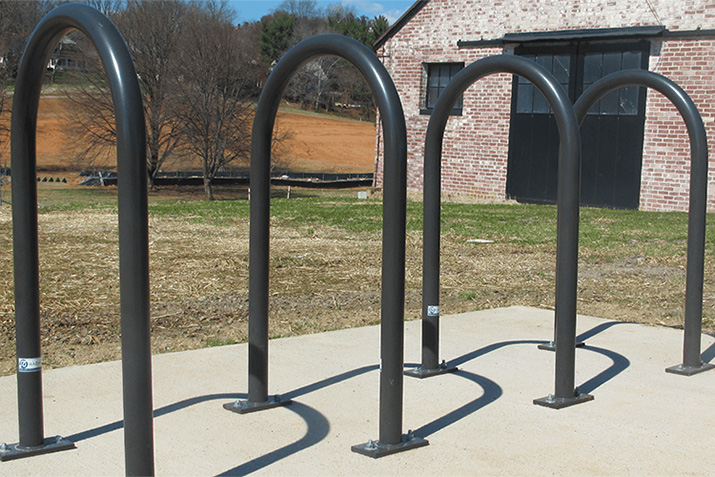 Often, once a bike rack is installed, it becomes a permanent fixture. And the only way to remove it is to break up the surface it is installed in. There are options for removable bike racks, however, that not only allow you to easily remove or replace the rack, but still offer the same standard of bicycle security. Why Remove a Bike Rack?
---
May 10, 2021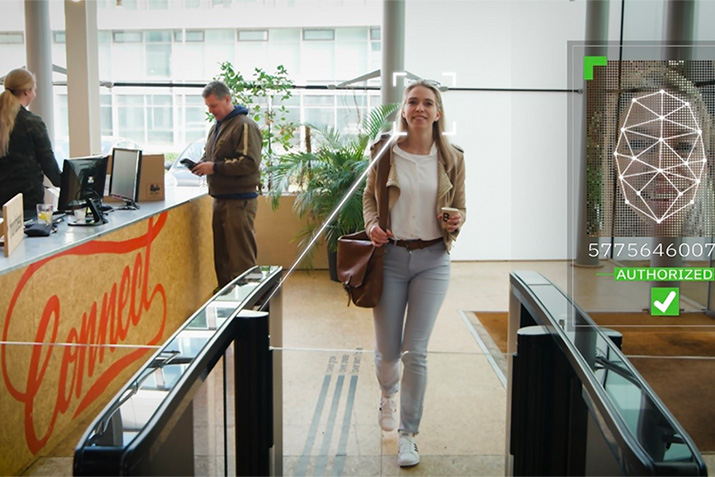 'Access Control Integration with Turnstiles and Security Doors' outlines the five basic components of an access control system and explores its inherent weaknesses related to working with different types of entrances in controlling unauthorized entry. The whitepaper then reveals the benefits and best practices around integrating access control systems with security entrances, including high security revolving doors and portals; medium security optical turnstiles, and low security tripod and full height turnstiles.
---
May 7, 2021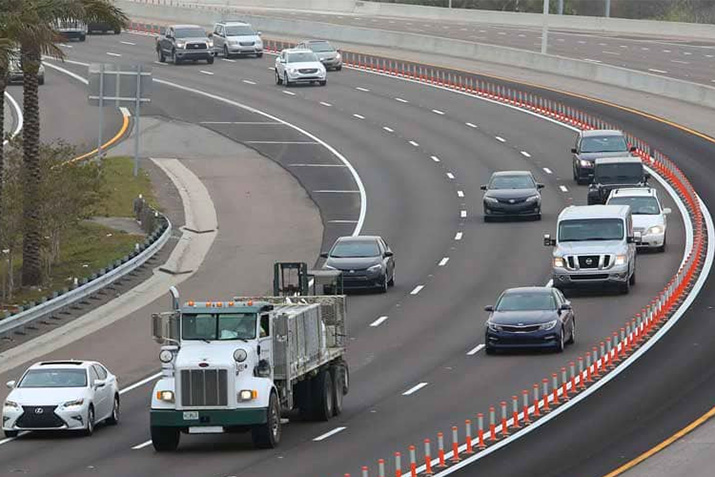 Channelizers and flexible bollard posts have proven highly effective at properly directing traffic and reducing the chance of accidents in many locations. Our channelizer posts and safety bollards are durable and bright, highly visible, day and night. They clearly delineate driving lanes with bright colors and reflective sheeting. Pexco's channelizers are NCHRP 350 and MASH compliant as category I devices.
---
May 5, 2021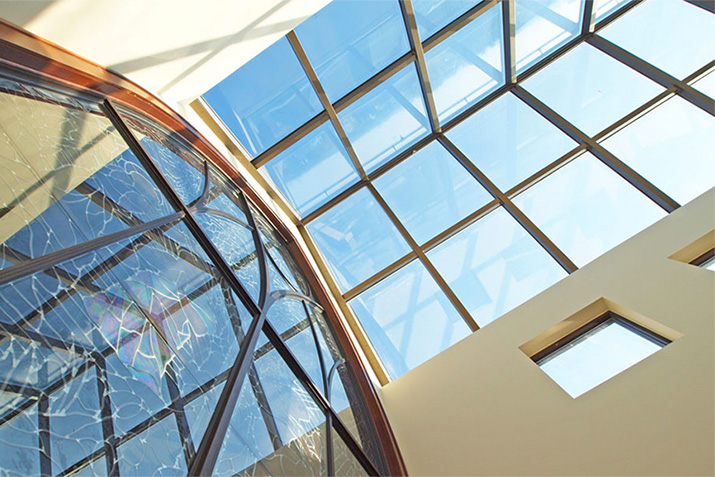 Places of worship often play a central role in people's lives and are more than just spiritual venues – they often serve as important social centers, gathering places, and community hubs. They also carry with them some unique design challenges, so lets take a look at daylighting systems and how to best incorporate them into these types of spaces.
---
May 3, 2021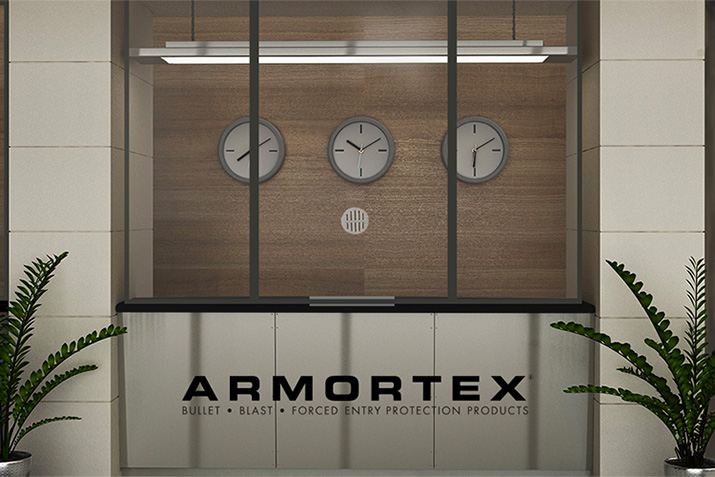 When replacing the windows and doors in a commercial building, the first consideration is always cost. Does a potential replacement provide tangible benefits to the business? New window frames can refresh the look of your building, particularly if you opt for uPVC fittings. Unplasticized polyvinyl chloride, typically abbreviated to uPVC, is the go-to material for refurbishing tired windows and doors. It can lend a refreshed feel to building exteriors while improving the insulation considerably. Yet uPVC windows leave something to be desired from the perspective of security.