architecture - engineering - construction

2017 March
---
Executives must handle large security decisions that affect the entire organization – and these choices are rarely easy.
One reason is that there are often competing goals – balancing security vs. convenience, or allocating budget to one priority area vs. another. To make it worse, these decisions – for example, on how to deal with potential security risks – can rely on data that the organization is not tracking.
That may sound hard to believe, but it's the exact problem Boon Edam found when we conducted a survey on tailgating, drawing responses from hundreds of end users, security integrators and consultants. Most respondents stated that the cost of a physical breach caused by tailgating could range from $150,000 to millions of dollars – even though the overwhelming majority (84%) of respondents weren't tracking tailgating or didn't know if they were.
While most businesses know the basic purpose of entrance solutions, many don't realize the huge number of benefits they can provide – from business analytics to the bottom line.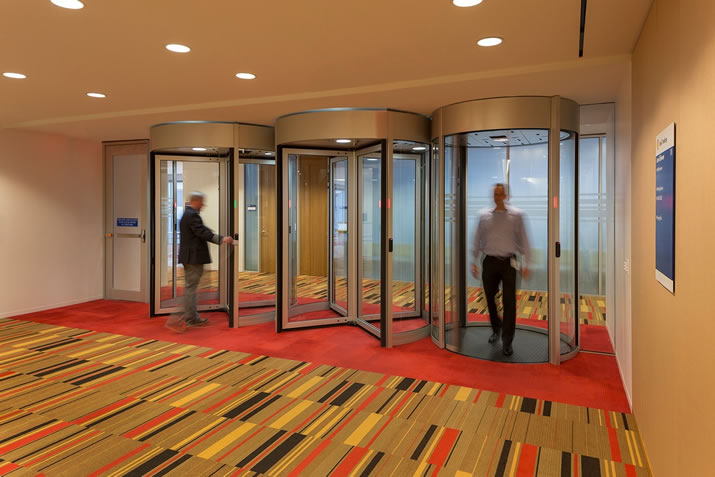 Cost-Effective Security and Efficient Access
Security entrances can range in purpose from simple crowd control all the way up to comprehensive detection/prevention. With regard to selection, many companies find simpler turnstiles attractive due to the relatively lower capital expenditures and reduced need for user training. While such systems can be an effective deterrent to threats, organizations should consider other costs the system may necessitate, such as those from guard staff or supplemental security systems. For this reason, often companies can achieve greater savings by opting for a security revolving door system: while the initial capital expenditure may be higher than a simpler turnstile system, the business can end up saving a great deal in annual operations costs by reducing the need for supplemental security staff.
In terms of access efficiency, organizations have multiple options as well. For example, a mantrap system may be ideal for a business that requires high security but generally has only a few people going through an entrance at a time. Meanwhile, if the business requires high security but must also accommodate a higher throughput at times (such as during lunch hours), a security revolving door system may end up being the better choice.
Impressive Business Intelligence
To maximize the effectiveness of your security program, it is helpful to remember the old adage: what can be measured can be managed. To that end, security entrances can help
achieve specific security objectives through relevant KPIs. Generally speaking, the level of intelligence received depends on how sophisticated the entrance system is. Simpler waist high turnstiles are useful for basic tracking, such as the number of people entering the facility, though the system may still be vulnerable to turnstile-hoppers. While guard staff can provide supplemental information (visitor data, infraction reports, etc.), data gathered through this approach may be affected by social engineering, including distractions or favoritism on the part of security staff. Ultimately this type of security entrance is best suited to lower-security areas of a facility.
On the opposite end of the spectrum, the sophisticated tailgating and piggybacking detection systems in security revolving doors and mantrap portal solutions provide a wealth of valuable data. These include a great deal of granular information that replaces what a guard could be asked to provide manually – e.g., number of passages, inbound/outbound tailgating and piggybacking rejections, biometric access control rejections, emergency button rejections and so on. Such information is very useful in providing very accurate intelligence on throughput, user education needs, etc.
The most provocative data is predictive data that can tell you your chances of being infiltrated. Security revolving doors and mantrap portals include anti-piggybacking detection technology sophisticated enough to provide a probability, expressed as a small percentage, that two people could piggyback through the door successfully. This capability is new territory for the security industry and allows executives a high degree of confidence that the places these doors protect are secure from infiltration.
Strengthening Corporate Image: Inside and Outside
Let's face it: perceptions matter. Organizational leaders are responsible for ensuring that their businesses are perceived as safe. And while actual safety and perceived safety are inter-related, they are not always identical. This is seen in other areas of life as well: for example, one YouGov poll showed that people believed that New York City is the second most dangerous city in the US, even though data shows that NYC is in fact the least dangerous large city in the United States.
While harder to measure, aesthetic perceptions matter for businesses as well. To that end, the perception-building process begins the moment a person walks through the door (and oftentimes before that). With that in mind, security entrances should foster confidence for all parties who rely on them: the system must not only protect employees but also help them feel safe on a day to day basis. Beyond actual safety, security entrances also create a feeling of prestige for the facility that impacts personnel and visitors alike. A new visitor's first interaction with your brand may be with the security system. That first interaction and every one after should foster a feeling of competence, sophistication, efficiency and safety. The more effective companies are at building a positive image in smaller ways, the more effective they'll be when doing so in bigger ways.
Company:

Boon Edam Inc.
Product: Security Doors & Portals
Source: http://blog.boonedam.us/security-entrances-protect-your-bottom-line-and-more
Tags: Doors | Entrances | Security
---

A recent ASID study identified health and well-being and sustainability as two macro-trends defining the industry. To support your evolving design practice in these areas, Sherwin-Williams is not only developing innovative coatings that meet the most stringent environmental guidelines, we're also creating tools and joint partnerships that make it easier for you to meet program guidelines and provide transparency for your projects.
Here are the latest tools and partnerships that will help you meet green guidelines:
What does it do? Sherwin-Williams announced that it is the first paint manufacturer to be certified in the new Product Lens™ program from UL. The Product Lens report is an ingredient disclosure tool that provides hazard information across the entire lifecycle of a product and also considers risk and exposure, fulfilling industry demands for transparency.
How will it help your practice? The Product Lens program was designed specifically with LEED v4 in mind and targets the Material Ingredients disclosure credit within the Building Product Design and Optimization grouping. Product Lens reports are third-party certified by UL Environment, which means that the materials have been independently evaluated for transparency and disclosure — making it easier for you to understand if the products you spec are meeting green guidelines. Sherwin-Williams ProMar 200 Zero VOC Interior Latex Paint is the first product to be certified by the program.
"By partnering with UL on its innovative Product Lens program, we can provide credible information to architects, specifiers and other purchasers in a format that is easy to understand and act upon," said Steve Revnew, senior vice president of product innovation at Sherwin-Williams. "We felt strongly about partnering with UL on Product Lens because its approach is both rigorous and relevant to the coatings industry."
Need to satisfy LEED v4 requirements?
Check out these products.
What does it do? These specification guides — which include Sherwin-Williams products — are written in CSI format and can be included in their entirety, or selectively, in a master specification for a variety of credit cateogries.
How will it help your practice? Meeting criteria for credit categories can be a complicated process, but these specification guides help make it easier. Simply go to the Green Program Specification page to download the PDF that matches the criteria your project needs to meet. Also visit the Green Program and VOC Regulation Tools page (see below for more information on this page) to learn about exceeding the toughest VOC regulations. As with any standard specifications, they should be reviewed by the specifier and edited to suit the particular needs of a given project and its respective location.
What does it do? We've found innovative ways to make coatings that are compliant in the most stringent regulatory requirements, and a wide selection of our products meet VOC guidelines for industrial and architectural applications. These green program guides and VOC regulation tools, including our popular Green Programs and VOC Coatings Reference Guide, help you navigate through a number of "green specification" possibilities.
How will it help your practice? Whether you're specifying wood finishing, painting, a waterproofing system, interior and exterior finishes, or stains, these tools and guides will help you find the products you need quickly and accurately, while meeting and exceeding standards, as well as the toughest VOC regulations.
Did you know?
We offer an array of other tools and resources, including:
Guide specifications. If you need "off the shelf" guide specifications created for a particular type of commercial facility, simply go to swspecs.com.
Hands-on consulting. We have more architectural account representatives than any other North American paint manufacturer — all trained to help you spec. You can locate your rep at sherwin-williams.com/architects-specifiers-designers or email specifications@sherwin.com. Our reps offer product consultations, specification reviews, compliance and standards questions, and competitive crossovers.
Color specification. Our color specification tools, services and Sherwin-Williams ColorSnap® — our integrated color selection system — are available at swcolor.com.
Company:
The Sherwin-Williams Company
Of: Molly Burke
Source: https://www.sherwin-williams.com/architects-specifiers-designers/inspiration/styles-and-techniques/sw-art-stir-green-guidelines
Tags: Color | Finishes | Interior Design | Sustainability
---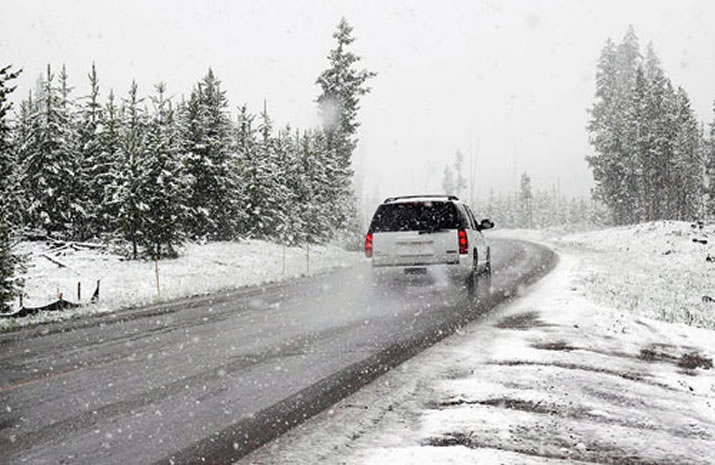 Concrete damage caused by freeze-thaw cycles is one of the main reasons for concrete deterioration. Water trapped in the capillaries and micro-cracks of concrete expands when it freezes. Without any free space to compensate for this expansion, internal pressure builds, slowly widening existing capillaries and creating new cracks in concrete. When temperatures rise, the frozen water in the concrete thaws and travels deeper into the capillary matrix, where the process is repeated during the next freeze cycle.

Freezing water in the capillaries and micro-cracks of concrete exerts an internal, expansive pressure; this leads to cracking of the concrete.
Freeze-thaw damage negatively affects durability and the service life of concrete since it increases permeability over the course of repeated freeze-thaw cycles.
Some symptoms of freeze-thaw damage include spalling and scaling of the concrete surface, exposure of the aggregates, parts of the concrete coming off as well as D-cracking. Such damage accelerates the penetration of additional water and harmful chemicals into the concrete matrix, increasing the deterioration of the concrete.
The problem is significant and costly. The United States alone spends tens of millions of dollars every year to repair and maintain concrete structures affected by freeze-thaw damage.
In order to enhance concrete's resistance against freeze-thaw damage, air entrainment additives are commonly applied. While these additives create additional voids in concrete to compensate for the expansion of freezing water, they also increase the concrete's permeability and subsequently, reduce its compressive strength and durability.
A more effective way to combat freeze-thaw damage is the inclusion of PENETRON ADMIX into the concrete mix. Not only does PENETRON ADMIX seal existing capillaries, voids and cracks, it also enables self-healing of future cracks once they occur. This prevents water from entering the concrete in the first place.
Recent durability studies have shown that PENETRON ADMIX-treated concrete samples (without air entrainment admixtures) significantly reduce the risk of freeze-thaw damage and stay well below the limits for concrete exposed to severe environments (see diagram below), which completely eliminates the need for air entrainment additives. Click here to read more.
Company:

Penetron International
Product: Penetron Admix
Source: http://www.penetron.com/newsletter/feb17/images/Freeze-Thaw.pdf
Tags: Concrete | Construction | Waterproofing
---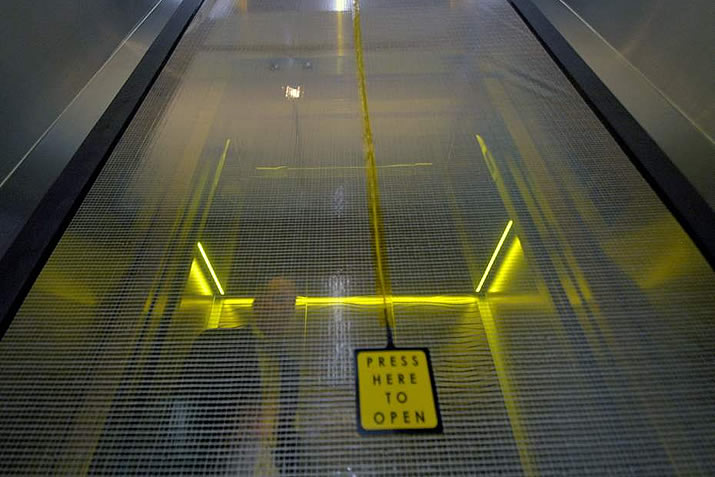 When it comes to elevator protectives, Smoke Guard is the "original orange smoke curtain". With over 20 years of installed product, our transparent orange colored polyimide film is iconic. Our orange transparent fabric is unparalleled when it comes to providing the smoke protection you require with the ease of install that you have come to expect.
Available in a variety of dimensions to fit various applications, Smoke Guard Systems for elevators are made from a translucent orange smoke resistant material that provides a line of sight for anyone caught in an elevator during an emergency or for emergency personnel. In addition to the screen mounted retract button, the magnetic side guides allow these smoke curtains to be easily pushed aside when access to or from the elevator is required.
When it comes to elevator safety, don't substitute for anything other than the original orange elevator curtain. Smoke Guard started with this product for a reason and continues to innovate to provide the best possible solution for your smoke safety needs.
Company: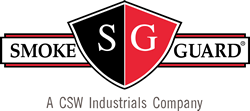 Smoke Guard, Inc.
Product: Model 4000 Smoke Curtain
Source: http://www.smokeguard.com/blog/2017/january/08/the-original-orange-elevator-smoke-curtain
Tags: Doors | LEED Certification | Safety
---
Background: Since 1932, GECU has been one of the largest and strongest locally-owned financial institutions in the City of El Paso. With more than 340,000 members, the credit union experiences a significant amount of foot traffic within its branch, and the flooring was starting to show it. The GECU branch knew it needed to polish up its look as it prepared to deliver the same exceptional service for decades to come.
Contractors:
CON-TEX Construction, LLC is a General Contractor specializing in commercial concrete projects in El Paso, TX.
Vincent Villegas, Owner of Creative Colors Dye, YouTube instructional video guru, consultant, and creative concrete design expert.
Challenge: Half of the floor inside the bank was delaminating. It needed a full removal and replacement. Because of the nature of the credit union's business, it had only a 72-hour window of time to upgrade its look as not disturb business banking hours.
The Solution: With the help of Vincent Villegas, CON-TEX Construction completely removed the delaminating underlayment and surface layer of the floor and installed the following Super-Krete Smooth Finish & Art Deco Resurfacing System while exceeding the client's demand for time and aesthetics.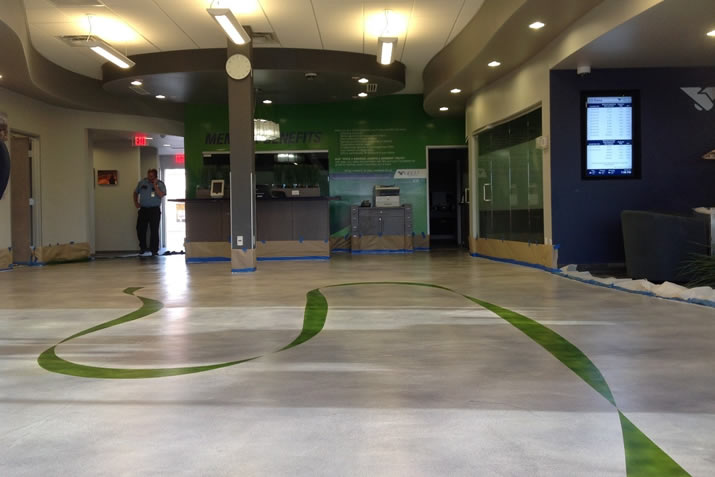 The Solution
With the help of Vincent Villegas, CON-TEX Construction completely removed the delaminating underlayment and surface layer of the floor and installed the following Super-Krete Smooth Finish & Art Deco Resurfacing System while exceeding the client's demand for time and aesthetics.
The existing surface area floor was completely stripped using grinders, sweeping and vacuuming. Because the original material failed, S-100 S.B.A. Superior Bonding Agent™ was applied as a precaution for additional bond strength. Once the primer dried, S-9300 Bond-Kote® was mixed and applied, followed by two coats of S-9304 Micro-Bond™ for an ultra-smooth finish. After the finish had dried, tape was artistically placed to create the designs sought and acetone dye was applied, with custom colors created by Vincent Villegas. As an added bit of functionality, an intricate design was cut into the floor to guide banking patrons through the line. The rest of the floor was dyed to match the bank's color scheme, after which the floor was then sealed with two coats of S-8600 Clear Seal™ Plus and waxed with multiple coats of Industrial Floor Finish Wax.
"Super-Krete to the rescue! Among the many great attributes of the Super-Krete products, the time it takes for the products to completely set is incredibly fast and simply put, worked amazingly! In an incredibly short period of time, we had gone from a delaminating floor, to a torn-up floor, to now a floor that quite literally looks like a work of art. A bright, shiny green ribbon dashed along the floor indicating where patrons of the credit union should stand in line, while the rest of the floor was covered in an elegant marbleized blue-grey, both colors exactly matching the color schemes throughout the bank! We had done it and with not a minute to spare! Thanks to the high-quality materials available through Super-Krete, the knowledge and expertise of colors and overlays of Vince Villegas, and the sheer determination to succeed of CON-TEX Construction, the job was not only fixed, but completed above expectations!"
Juan Martinez
Chief Managing Officer
CON-TEX Construction, LLC.
Source: http://super-krete.com/case-study-1016-gecu-case-study
Tags: Color | Concrete | Floor | Interior Design
---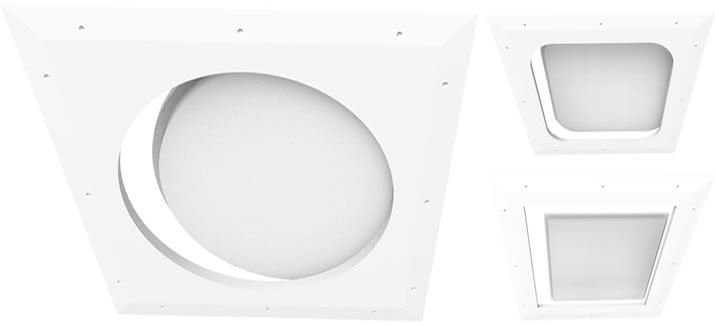 Concealed Drop In Access Door - Circular/Radius/Square Corner
Nystrom Inc announces the release of the Concealed Access Doors, a high-end architectural panel. The addition of the glass fiber reinforced (GFR) access panels adds another option for architectural applications, such as hotel lobbies, casinos, multi-tenant housing and government buildings.
The Concealed Access Doors are available in either a drop-in or hinged design with a square or radius corner or a circle for drop-in applications. The hinged design can be installed in ceiling and wall applications and is available with a cam latch or keyed lock.
Features:
Blends seamless into surrounding drywall
Eco Friendly
Reduced labor costs
Optional concealed hinge and lock options
Tapered edge for joint tape
Paint and texture ready
No shrinking, cracking, sagging or rusting
Mold and moisture resistant
For specialty applications, more information or to request a quote, please visit https://www.nystrom.com/products/access-doors.
Company:

Nystrom
Product: Access Doors
Source: https://news.nystrom.com/2017/03/20/new-upscale-gfr-access-doors/
Tags: Access Covers | Interior Design | Wall Panels
---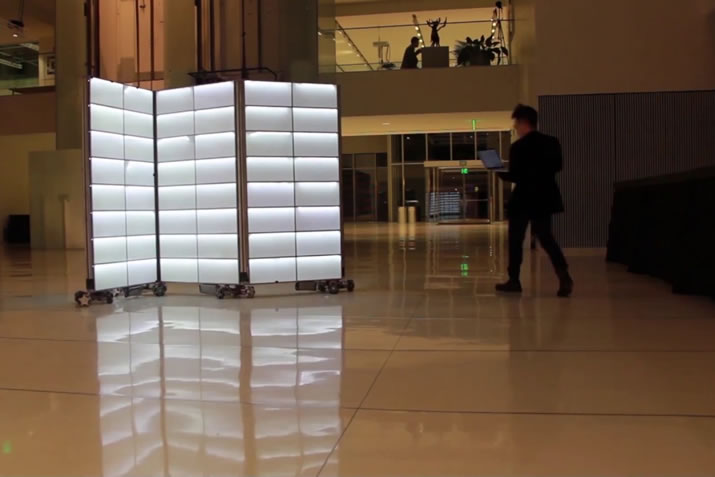 The Tomorrow's Workplace 2016 design competition challenged teams of designers to define "how will offices enable workers to be the best they can be?" For one team from the Massachusetts Institute of Technology (MIT), Kalwall® translucent sandwich panels offered the solution.
The competition was presented by Metropolis Magazine and Staples Business Advantage, a division of Staples Inc. Design
teams were tasked with creating an original piece of architecture that accommodated the needs of workers in terms of privacy, light, noise reduction and health.
Kalwall panels were an essential component of the design from MIT's Changing Places group, giving it structural integrity and aesthetic appeal. The design received an honorable mention.
The transformable wall employs robotics technology to create a hyper-efficient, dynamically reconfigurable structure. The innovative robotics and unmatched quality of Kalwall panels combine to create a flexible piece of architecture that accommodates a wide range of activities in a small space.
Kalwall has become the go-to option for translucent building systems, providing museum-quality daylighting™
with superior thermal packages.
Company:

Kalwall Corporation
Product: Wall Systems
Source: https://www.kalwall.com/2017/03/03/kalwall-panels-featured-in-amoeba-wall-mit-design-teams-award-winning-project/
Tags: Interior Design | Lighting | Wall Panels
---
According to the Hazard Communication Standard from OSHA, organizations must post safety signs that comply with standards from the American National Standard Institute from either 1967-1968 (ANSI Z53.1, Z35.1 and Z35.2) or 2011 (ANSI Z535.1, Z535.2 and Z535.5). The most effective way to communicate warnings and other important safety messages to employees and visitors alike is through the use of safety signs.
For details regarding the specific signs you should hang at your facilities, visit OSHA.com. In the meantime, hang these 10 types of signs throughout your facilities to remain compliant: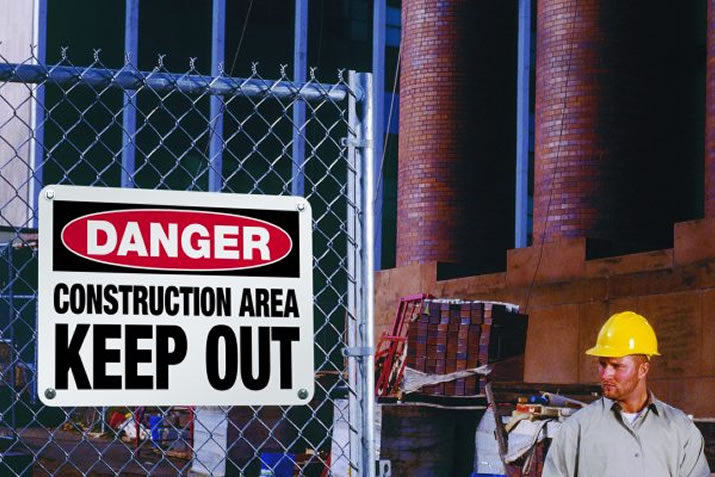 1. EXIT and Evacuation
According to OSHA, emergency exits and evacuation pathways must be clearly marked at all times. If you have doorways or other passages that could be mistaken for exits, make sure they're identified as well. All authorized EXIT signs must be visible and illuminated (by a light source or self-illuminating feature), and use distinct colors. Signs must clearly read "EXIT" in letters no less than 6"(H) x ¾" (W).
2. Fire
Identify areas that house fire extinguishers and fire hose cabinets. Doing so will ensure fast action by emergency personnel and properly trained employees during an emergency scenario. Plus, hanging the right signs is essential for compliance with OSHA.
3. Electrical Arc Flash Hazard
Arc flash accidents can be extremely hazardous or deadly in some cases. Because of that, OSHA requires organizations to designate high-voltage areas in their facilities and mark them accordingly using proper signage. According to NFPA 70E-2012, switchboards, meter socket enclosures, panelboards and motor control centers need to be marked with arc flash labels during maintenance.
4. First Aid
Make sure First Aid supplies are easy to locate and available to workers at all times in case of an emergency.
5. Flammable / Combustible
All the areas – and containers – around your workplace that hold combustible or flammable liquids, vapors and other materials, should be properly labeled with visible warnings.
6. Personal Protection
Remind employees and visitors to wear required Personal Protective Equipment (PPE) when they're around hazards that can cause physical injury or impairment.
7. Hazardous Area
Keep your employees informed about potential hazards, unsafe practices and area protocol instructions
8. Confined Space
Warn employees about areas that require authorized permits or specific instructions to enter safely.
9. Machine and Equipment
Help employees stay alert when working around heavy machinery or other equipment that could result in personal injury.
10. Slips, Trips and Falls
Are there areas around your facilities that are more dangerous than others? Put up signs in places like staircases, balconies, aisles and narrow passageways to remind workers to be careful.
In addition to our high-quality, OSHA-compliant safety signs, Seton is proud to offer businesses Workplace Sign Reviews to help ensure they have the signs they need to safe and in compliance. With this on-site service, organizations receive:
A facility inspection based on your safety concerns
A customized report on improvements needed
Assurance that you're keeping workers safe
For only $1,500, you can check to make sure you have all the signs you need to stay in compliance with OSHA. Keeping in mind the minimum fine from OSHA is currently $12,675 (as of Jan. 13, 2017) per violation, Seton's Workplace Sign Review should be a no-brainer!
Company:

Seton
Product: Signs
Source: http://www.seton.com/blog/2017/02/10-must-safety-signs-osha-compliance
---
A Howe Green 7500 Series Medium Duty Aluminum Floor Access Cover was recently installed at the Lennox Addington County General Hospital in Napanee, Ontario.
The hospital, which first opened in 1966, provides General Medicine and General Surgery, a 24 hour emergency service and an increasing number of outpatient clinics to the population of Lennox and Addington and the surrounding towns.
Over 270 people are employed at the busy hospital and they provide high quality health care for around 24,000 patients a year. The safety and comfort of patients is paramount.
Howe Green is one of the world's leading manufacturers of fabricated metal floor, wall and ceiling access covers, panels and hatches. Established in 1983 the company has a long pedigree when it comes to supplying access solutions for the healthcare sector.
Notable healthcare projects include the supply of over 100 Visedge Series Flexible Floor Access Covers for the state of the art Southmead Hospital in Bristol and 200 Visedge floor covers for the Queen's Hospital in Romford.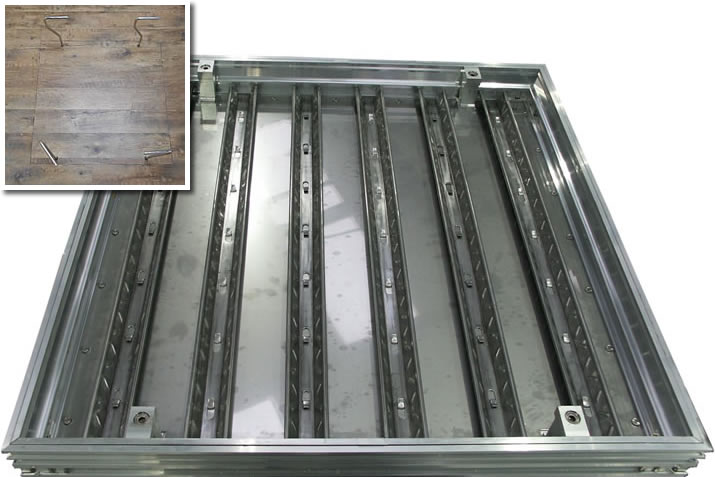 The access challenge:
Ensuring the smooth operation of mechanical and electrical services 24/7 is a challenge in any environment. Within a hospital the demands on providing an ambient temperature for patients, reducing the risk of infections and ensuring that systems are energy efficient adds greater complexity to daily maintenance schedules.
The Building Trades Coordinator Lennox and Addington County General Hospital required easy access to a shaft that concealed mechanical and electrical services running through the underfloor void of the building. With heavy footfall of patients, visitors and staff it was imperative that the access solution was secure but could be easily and quickly removed when required.
After direct discussions with Howe Green's Canadian distributor - FF Systems in Ontario - it was agreed that the 7500 Series was the perfect solution for the challenge in hand.
Why the 7500 Series Medium Duty Access Cover was ideal for this project:
Suitable for heavily trafficked pedestrian areas, cars and light delivery vehicles as it will accept up to a 5 ton pneumatic wheel load
Can be used with all types of hard flooring including terrazzo, ceramic tiles, marble, resin, concrete, wood and parquet floors. In this case the access cover was filled with concrete ready for a wood floor to be laid over the top.
Available in a range of standard size access covers from stock. Where a non-standard size is required this can be manufactured to order to meet the exact specification
The cover provides easy access to the mechanical and electrical services located underneath the floor. It can be safely removed, with the minimum of disruption, using a set of lifting keys
Option for a double seal to provide a tamper proof solution with enhanced levels of security
The cover fits flush into the surrounding wooden floor removing the risk of slips and trips.
Over to the customer for the last word…
"I chose to work with FF Systems because they were able to supply a product that met our specific requirements. The Access Panels are of superior quality and easy to install. I look forward to working with FF Systems in the future." - Bill Harrison, Building Trades Coordinator, Lennox and Addington County General Hospital, Napanee, Ontario
Find out more:
Visit the Howe Green US website or call Howe Green's distributor - FF Systems Inc in the US on 239 689 5334 or for Canada 519 896 0888.
Company:

Howe Green US
Product: Medium Duty Floor Access Covers
Source: https://howegreen.us/
Tags: Access Covers | Aluminum | Floor
---
Moorgate Exchange is one of the first buildings in the UK to achieve both BREEAM Excellent and LEED Platinum ratings, and is an excellent example of how Xypex Admix can be used to simplify the production process of waterproofing and concreting.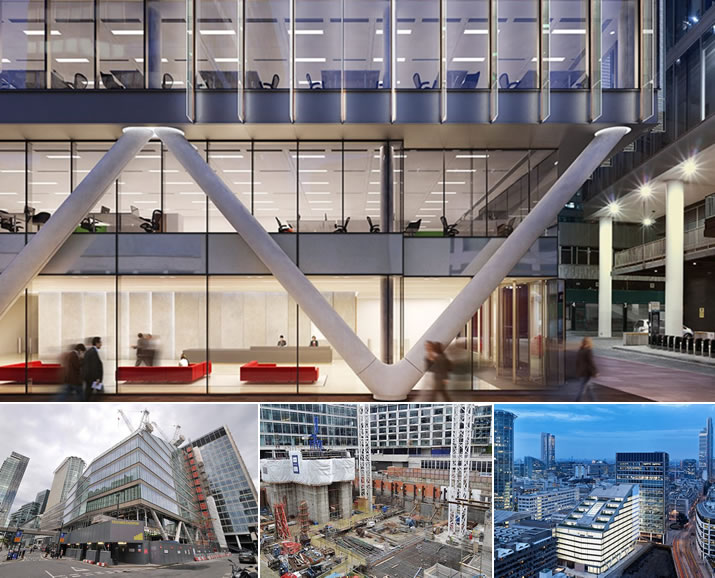 Moorgate Exchange is a striking 344,000 sq ft building in the City of London. This commercial development has a green roof, strategic views of St. Paul's and a two-story basement. Designed for large City occupiers, the building creates open plan floor plates and six green-terraced stepped back roof garden tiers. Floating on V columns, it is designed to cantilever the floors over the Crossrail tunnel beneath. Materials with sustainable properties, such as recycled aggregates in the concrete, were used in the construction process. Recycled rainwater and grey water storage systems have been installed to reduce the amount of potable water used in the toilets and the irrigation system for the 'living' walls on the terraces. The building is one of the first in the UK to achieve both BREEAM Excellent and LEED Platinum ratings.
This Skanska project is an excellent example of how Xypex Admix can be used to simplify the production process of waterproofing and concreting—both to be achieved simultaneously. One of the key influences for the decision making process of adopting the Xypex system as the waterproofing strategy was the total cost saving that was achieved through the whole package. Site attendance and quality assurance procedures were implemented to ensure a trouble-free installation of the waterproofing. The entire basement is cast utilising Xypex Admix and Xypex Concentrate for sealing the joints.
Company:

Xypex Chemical Corporation
Source: http://xypex.com/projects/project-search/Detail?projectid=6303
Tags: Building | Concrete | Sustainability | Waterproofing
---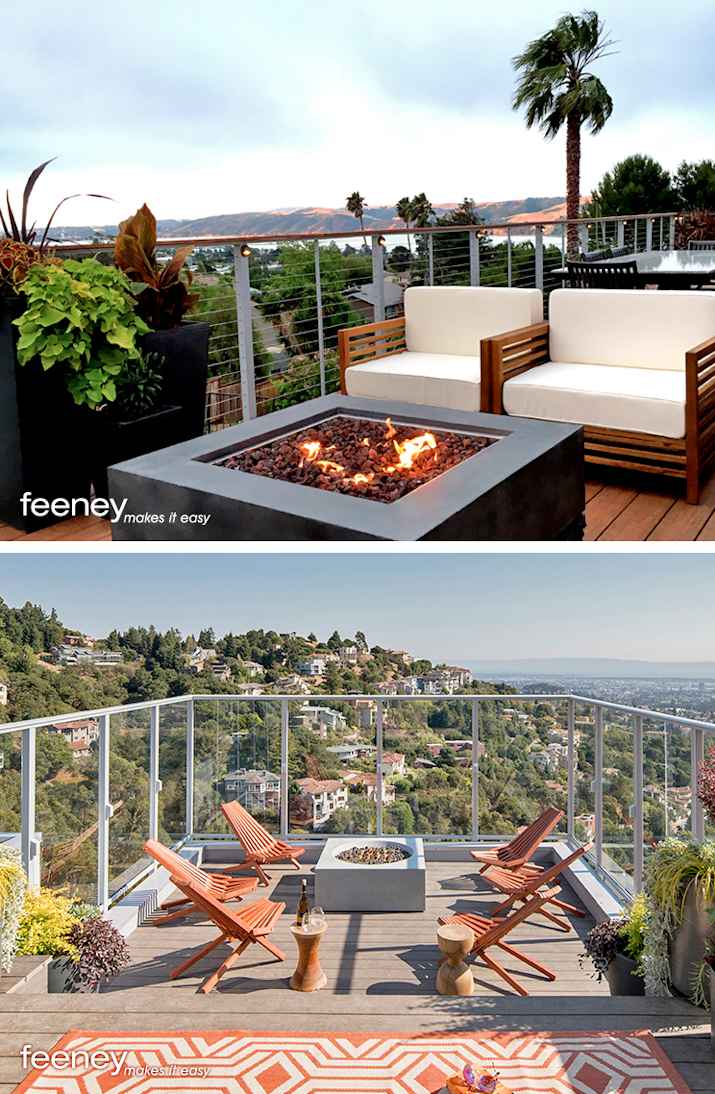 With all the direct work we do with residential and commercial architects, we know meeting your design vision is at the heart of our business. That's why we offer a premium palette of posts, top rails, frame colors, and infill options for your specification needs.
When that interior or exterior aesthetic calls for maximum transparency, as it often does, the usual railing infill defaults are a cable or a tempered glass system. It may come as a mild surprise to some to learn our DesignRail® system offers designers both view-friendly systems. Yes, we're a single-source, infill agnostic when it comes to meeting your project goals and budget.
Both glass and cable railing systems offer style, proven performance, and unfettered sight lines for interior or exterior applications. As you consider the best infill solution for your project, keep this in mind:
Cable Infill
Wind
Allows full air flow across the deck or balcony area.
Installation
CableRail is easy to install with patented automatic locking jaw Quick-Connect® fittings. No crimp tools or wedge-type compression fittings required.
Sustainability
Stainless steel cables contain 70% pre-consumer content and 0% post-consumer content.
Safety
Compliant with the International Building Code and International Residential Code when vertical or horizontal cable spacing is 3 inches or less.
Maintenance
Minimal. Periodic treatment with a stainless steel cleaner and protectant is recommended. Occasional cable tightening is a routine procedure.
Tempered Glass Infill
Wind
Offers a full or partial wind break, which can be a consideration in coastal projects.
Transparency
Can be modulated from clear to custom tinted, helping manage light flow and privacy.
Environmental impact
Clear tempered exterior glass panels can prove to be a hazard to birds.
Durability
Tempered laminated glass can be specified for varying safety and security levels.
Maintenance
Requires periodic cleaning, though higher quality glass can help reduce cleaning time and frequency.
Tempered glass or cable... both infill msystems offer important design advantages. Feeney is at your service with winning solutions for both.
Company:
Feeney, Inc
Source: http://media.feeneyinc.com/blog/railing-infill-face-off-cable-vs.-glass
Tags: Exterior Design | Glass | Metal | Railing System | Safety | Sustainability
---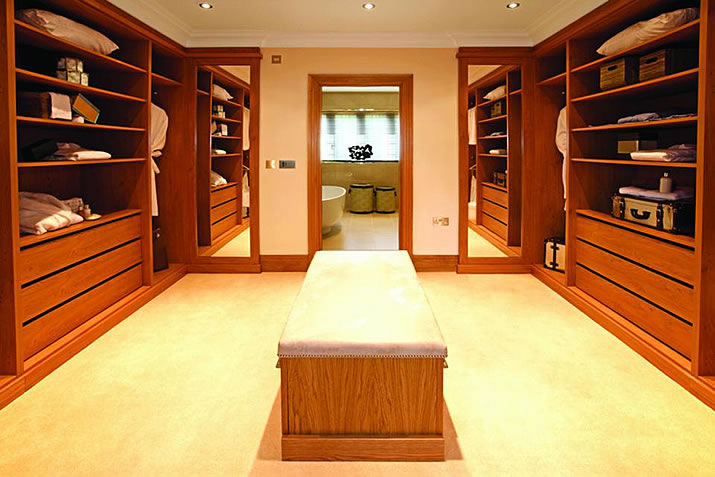 Beautiful cabinetry in high-end closets no longer has to be marred by ugly, burglar-enticing locks. Thanks to an innovative smart-locking system invented for cabinetry in upscale commercial environments, luxury homeowners can attractively protect their valuables in closets and cabinets.
Jerry Wilson, president of Florida-based Bespoke Design & Consulting, was seeking an effective but unobtrusive locking system to integrate into custom furnishings in walk-in closets in an addition to the master wing of a high-end South Florida home.
"The homeowners needed commercial-strength security to protect the husband's watch collection and the wife's jewelry, but wanted to avoid keyholes because they alert thieves to valuable items, are unsightly, and require finding the right key," Wilson says.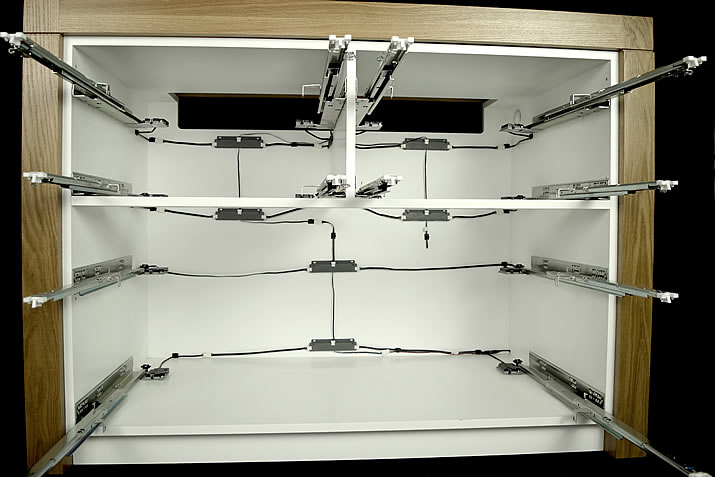 Inside the installation of the Senseon RFID-powered system
The Senseon Secure Access Control System, an RFID-powered system that Wilson had seen demonstrated at a trade show, proved to be the perfect solution. "Senseon enhances the safety of luxury goods and gives homeowners peace of mind," he says. "In addition, the plug-and-play system was easy to install, and Senseon customer support was great in helping me coordinate with the cabinetmaker, electrician and installer."
"Everything is completely invisible," Wilson notes. E-locks were installed on the side of a cabinet in the husband's closet, as well as under the top of a velvet-lined, multi-drawered jewelry case in the wife's closet.
"They love the new system," Wilson adds. "It's state-of-the-art, they know their valuables are safe, and they don't have to fumble around for a key or hide a key. They use a smart card for access."
Wilson, whose firm provides upscale residential interior design and general contracting, said he is incorporating Senseon into all projects requiring locks in closets or cabinets.
Editor's Note: Sean Jordan is a Business Development Specialist for Senseon.
Company:

Accuride International
Of: Sean Jordan
Source: http://www.woodworkingnetwork.com/closets/how-create-thief-proof-closets
Tags: Furniture | Interior Design | Security
---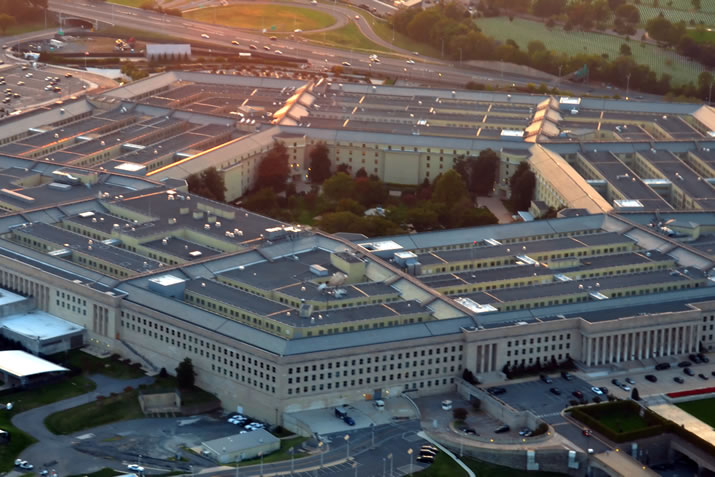 The Role of Commercial Steel Doors in Resilient Design
AMBICO now offers a new AIA certified course currently available for architects online through AEC Daily. The Role of Commercial Steel Doors in Resilient Design is our first course to qualify for 1.5 CEU credits. In addition, it qualifies for LU, HSW, GBCI, and more. You can view the course here.
Why Resilient Design?
Resiliency is a growing necessity. It's important to understand the impacts natural and man-made disasters have on the built environment and to design for those impacts now. This course will provide an overview of the benefits of using steel doors in resilient design strategy. This includes applications requiring resistance to blasts, tornadoes, and ballistics.
Company:
Ambico
Source: https://www.ambico.com/blog/
---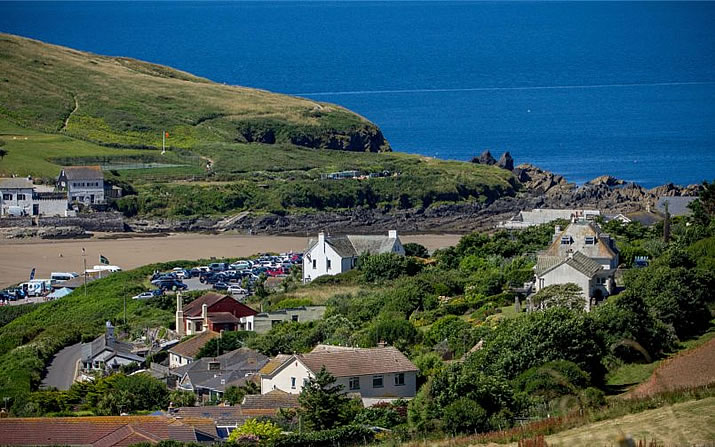 Coastal landscapes face additional pressures from things like high winds, floods, salty air and so forth. In order to overcome coastal landscape challenges, certain precautions must be taken during the installation process.
Super storms are bigger than ever before. Recent super storms have caused a shift of attention towards building structures near hazardous coastal environments that can actually withstand these challenges. Even on a good day, coastal properties face a variety of challenges from the salty air and intense sun. Add assaulting winds, hurricanes, floods, tropical storms and storm surges on top of daily wear and tear.
Failing to use the appropriate landscaping materials will result in quick degradation of landscaping and costly repairs and replacement. It's so important for architects and landscape designers to pick the right types of plants and installation techniques in order to ensure the long-term survival of coastal landscaping.
#1. Use Native Coastal Plants
First and foremost, you want to select native coastal plants that are naturally capable of surviving harsh winds, salty air and all of the other extremes faced by coastal plants. Native vegetation lowers the cost of maintenance and irrigation, plus native plants are more likely to bounce back following a storm or even a hurricane. Utilizing native plants also encourages local wildlife to flourish.
An LAF Case Study Investigation included site analysis of several coastal properties in South Florida, all of which were found to incur big time benefits from native plants. One of the properties included in the study was 1100 Block Streetscape of Lincoln Road Mall. This property faced coastal issues as well as challenges associated with heavy urban environments. The redesign involved adding 30-40 foot native canopy trees that were transplanted directly on site. The trees provided immediate shade to the public plaza because they were full-grown at the time they were transplanted. The fact that they are a native species (live oaks and bald cypresses) continues to help ensure their survival no matter what Florida's wild coastal weather throws their way.
Beach sand is not the most fertile soil and doesn't retain moisture very well, making it rather undesirable for most plant types. The goal is to find plants with multiple tolerances. According to Meg Whitmer, CEO of Meg Whitmer Landscape Architecture located in Tampa, Florida, "I use hardy plants that can withstand high winds, salt spray (if applicable), flooding, drought, sandy alkaline soil and cold tolerant." She adds, "Most of these plants are native, but several ornamentals are also hardy enough for coastal location if planted in the right place."
Depending on where you are located, different plants do better than others. For instance, in the Pacific Northwest, succulents and grasses such as Miscanthus and Mexican Feather Grass do very well in coastal environments. While red mother of thyme makes a hardy ground covering. If you aren't a huge fan of how hardy plants look, use them as a protective barrier surrounding more ornamental plants closer to the home or building.
#2. Be Familiar With Coastal Lighting Regulations
Coastal lighting is regulated in regards to the creatures we share the land with. Bright lights that shine all night can distract coastal marine animals and even jeopardize their survival. For instance, in the Hamptons local regulations against lighting prevent home owners and business owners from putting lights too far from their home or building, and never near the dunes. While in Florida, there are similar regulations in place, largely revolving around sea turtles.
Lighting fixtures should be strategically placed close to the structure to prevent interference with nature as much as possible.
#3. Use Hardy Hardscapes
If waves repeatedly crash down on your property, it will wash away your hardscapes within a relatively short amount of time. 2-inch gravel walkways are a great solution because they are not easily displaced. Plus, since they are not set into place it's much easier to make repairs and replace as needed. Try using large stones with an aggregate to help hold everything together.
#4. Make The Switch To Resin-Based Materials
Avoid metals because they are quick to rust and corrode from the salty moist air. Our resin-based materials are incredibly durable and non-permeable, which means no salt or water is able to seep within materials and cause damage. Everything from planters to site furnishings to lampposts lasts a lot longer when made from our unique resin-based material.
Learn more about the benefits of our resin-based products: http://www.terracastproducts.com/why-resin/
#5. Invest In Structures That Can Survive High Powered Winds
One of the biggest challenges is creating structures capable of standing up to the dramatic winds that pick up during hurricanes and other large-scale storms. When winds can easily reach over 100 miles per hour, sheds, buildings and any other structures must be reinforced with a steel moment frame.
High forced winds come with high-flying debris capable of shattering windows and letting the storm inside. Windows should be equipped with easy to use storm shutters, or other approved measures, in order to protect against windborne debris. An impact-rated glazing may be suitable to windows that are less prone to damage, while motorized roll-down shutters are a great way to protect windows at greater risk for damage.
It's important that all of your structures, site furnishings and landscaping materials are able to withstand getting pummeled by sand, chairs or anything else that gets caught up in the wind. The majority of commercial and residential lighting fixtures, planters and site furnishings are not capable of withstanding these types of forces. TerraCast Products are highly durable, making them ideal in some of the toughest environments.
#6. Work With The Breeze For Unexpected Benefits
While wind can be viewed as a negative factor, you can actually use it to your advantage. Incorporate plants that flow with the wind, such as long grasses and other loosely textured plants. As a result, your landscape will flow with the wind and create a lot of natural movement.
Should You Build On The Coast?
Some argue that homes and other buildings shouldn't be built in risky coastal areas. Others argue the key is to position structures so that they respect the native landscape and ensure structural resilience and longevity.
TerraCast Products are built to withstand just about anything, including extreme coastal weather. Let us help you create winning coastal landscapes that last for many years to come, no matter how many storms blow onto shore.
Company: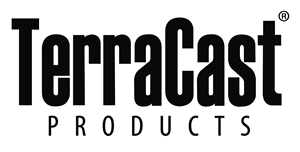 TerraCast Products LLC
Source: http://www.terracastproducts.com/6-ways-overcome-coastal-landscape-installation-challenges/
Tags: Landscape Design | Safety
---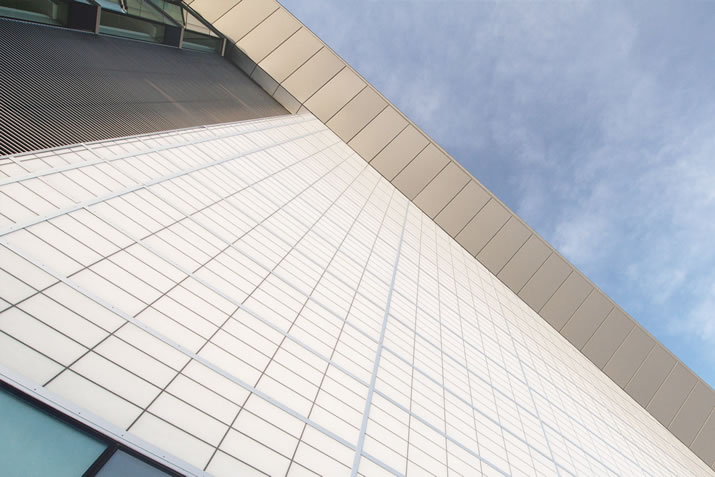 What happens when you bring together 250,000 people from around the world for six days in Munich, Germany?
Ideas are exchanged.
Best practices are shared.
Deeper levels of understanding are reached.
That was, in a nutshell, BAU 2017, the world's leading trade fair for architecture, materials and systems with the 2,210 exhibitors from 45 countries. More than 80,000 people had, like us, travelled overseas.
From our vantage point at the Kalwall® exhibit – our first time exhibiting at BAU (German for `construction') – we could see how much the world beyond the borders of the United States is changing and this was a chance to see how architects, owners, contractors and other business people are responding to those changes.
Here are three key takeaways from BAU 2017 affecting daylighting and fenestration globally.
1. Safety and security is no longer just about airports and government buildings
The safety, security and privacy of guests at hotels, students at schools and employees at banks and high finance institutions are becoming harder to ensure. While airport administrators and government facilities have been working with Kalwall for years to find solutions to similar problems, it was interesting to see the volume of private business owners looking for similar answers.Kalwall's specialty systems meet UFC 4-010-01 blast requirements and can, for example, provide an extra level of safety for guests in a hotel lobby from a car bombing in the street outside. The translucent panels also afford more privacy while providing museum-quality daylighting™ for interior spaces.
2. Canopies need to be rugged and resistant to pollution
Pollution and heat in certain regions of the world take their toll on canopies meant to provide shelter and shade, leaving architects and construction managers searching for alternatives to less durable polycarbonates.The ruggedness and capacity to resist fading in intense heat, along with its ability keep clean where pollution is a concern made Kalwall canopies an appealing option to business people in desert climates as well as industrial cities.
3. Energy is expensive and daylighting solutions are more important than ever
Technology was a dominant part of the conversation at BAU and a major reason why the world is seeking better ways to produce and store energy. I think my grandfather, Kalwall founder Robert R. Keller, would have been smiling. After all, energy efficiency was one of the reasons he developed his translucent sandwich panel in 1955.
Our technology, with its best in industry thermal and solar heat gain performance, was a conversation starter for business people concerned with the high cost of energy and the ways to be efficient. Renovations, in particular, present cladders the challenge of finding energy efficient solutions.
BAU 2017 was an opportunity to expose more people globally to the benefits of Kalwall. They came looking for the latest advancements, but some technology stands the test of time. This was re-affirmation of a technology we developed 62 years ago.
Company:

Kalwall Corporation
Of: Amelia Keller
Source: https://www.kalwall.com/2017/02/13/a-kellers-bau-insights/
Tags: Building | Construction | Design | Energy | Lighting | Safety | Security