architecture - engineering - construction

2023 January
---
January 31, 2023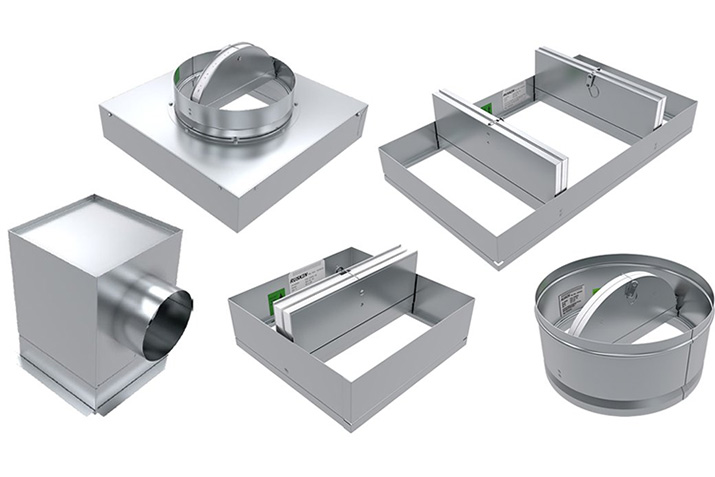 From light duty commercial applications to heavy duty industrial and process applications, Ruskin's comprehensive product portfolio includes high performance quality for every application. The commercial dampers provide low pressure openings with exceptional pressure drop performance, while the industrial line includes heavier gauge materials to withstand the high velocities and back pressures associated with these applications.
---
January 26, 2023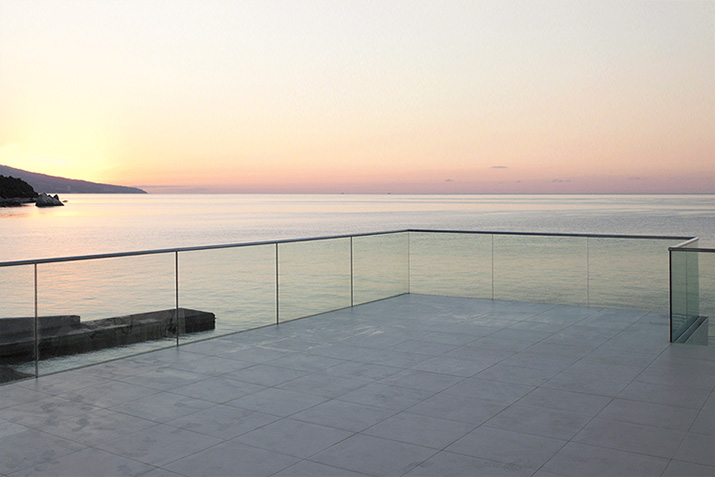 Structural glass railings systems have no posts and thin, optional cap rails. Enjoy your view with zero visual obstruction! If a minimal, clean look is what you desire Base Shoe and Standoff Systems look polished in both indoor and outdoor applications.
---
January 25, 2023
Ontario Power Generation has recently announced the launch of a new mini reactor in Darlington, Ontario. This innovative new reactor is Canada's first small modular reactor that will be funded in part by The Canada Infrastructure Bank. This project will be essential for reaching Canada's greenhouse gas reduction goal and net-zero greenhouse gas emissions by 2040.
---
January 20, 2023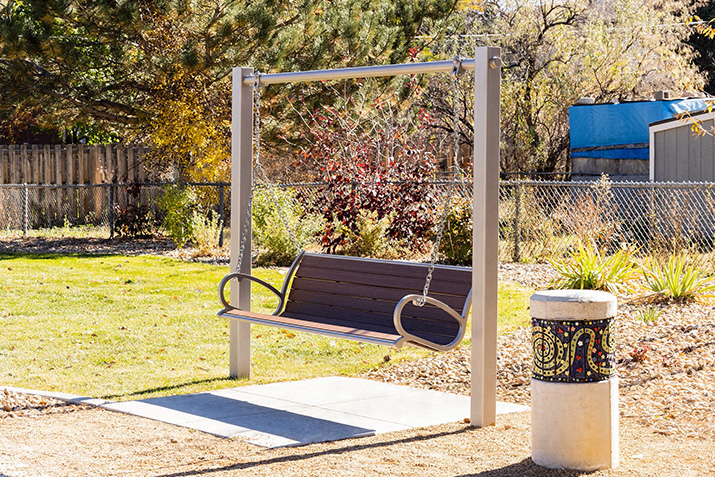 Looking for a bench swing that is durable enough to be in a public place year-round? The Langdon™ Swing bench is perfect in parks, courtyards, and any place where comfort and gathering takes place.
---
January 18, 2023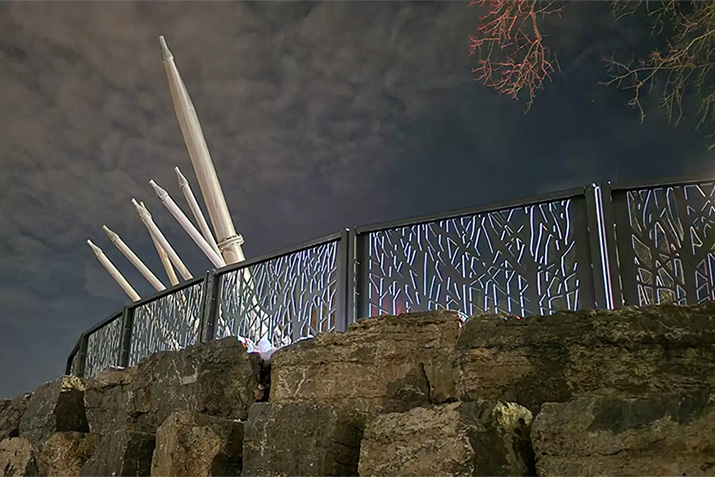 In 2021, Maglin Site Furniture introduced the FLEXX Collection, and they were eager to see how designers and landscape architects would use these versatile outdoor panels. Designed as a way to balance togetherness and privacy in shared spaces, FLEXX panels allow a single space to be divided into beautifully segmented areas.
---
January 13, 2023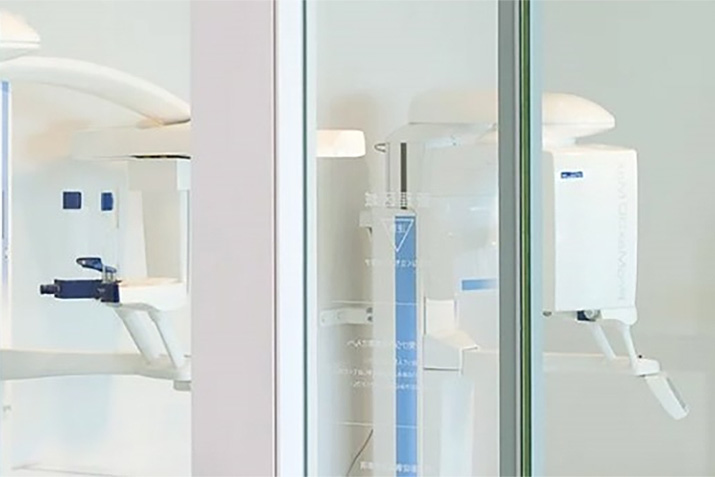 Lead glass is widely used in the medical, industrial, and nuclear industries and is essential in protecting employees from harmful radiation. Lead glass is usually placed into a lead-lined frame built into a wall or door. Some of the applications for lead glass include, observation viewing windows, mobile shielding protection, protection panels for check-up systems, and more. MarShield, an industry leader in radiation protection, carriers a variety of sizes and thicknesses of lead glass that provides exceptional radiation shielding.
---
January 11, 2023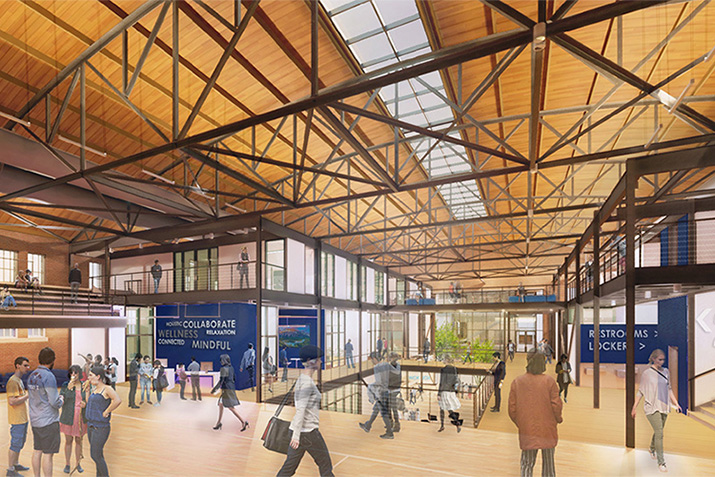 As part of the University of Arizona's revitalization project, the school's Bear Down Gym was remodeled to help create the university's new Student Success District. The multiphase campus building renovation project included renovations to the Main Library, Science Library and Bear Down Gym buildings as part of the school's initiative to enhance student performance. But this kind of undertaking comes with a number of challenges, especially when some of the buildings on the campus are almost 100 years old.
---
January 9, 2023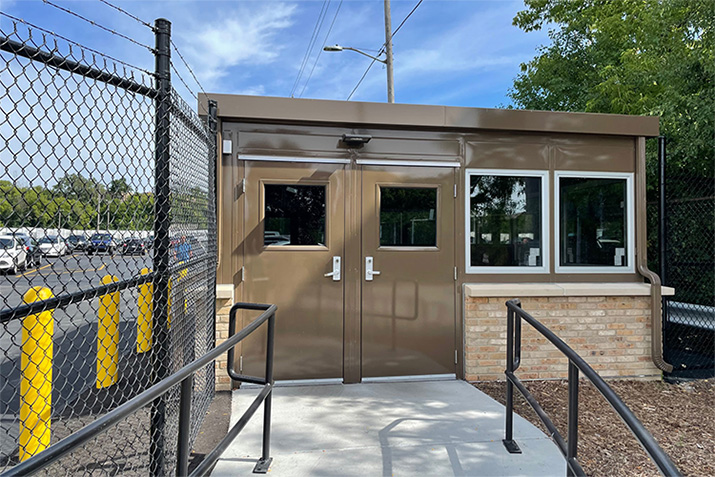 To upgrade your perimeter protection plan, Par-Kut designs and manufactures portable steel security buildings. These standard and built to order factory assembled security buildings provide the specifier and owner with a high level of convenience and customization.
---
January 6, 2023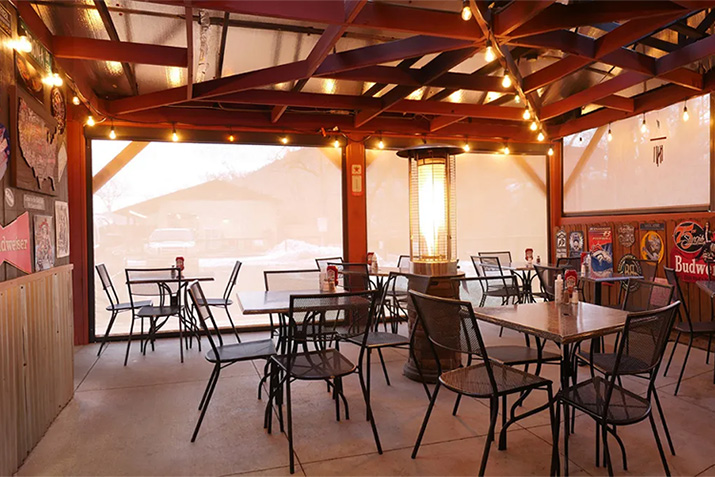 If there's one thing popular restaurants never seem to have enough of, it's space. The Cow: An Eatery is no exception. The Cow is in beautiful Morrison, Colorado, which is home to Red Rocks Amphitheatre and Red Rocks Park. The restaurant has a busy mix of tourists and local regulars. To make the most of their space, the owners enclosed the Cow's back patio with fabric and plastic outdoor shades. This allowed them to add seating for about 30 customers.
---
January 4, 2023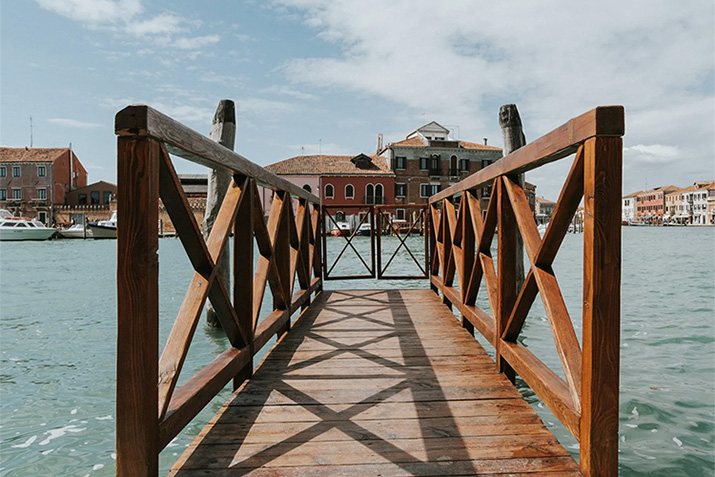 ---
January 2, 2023