architecture - engineering - construction

Architecture
---
April 21, 2021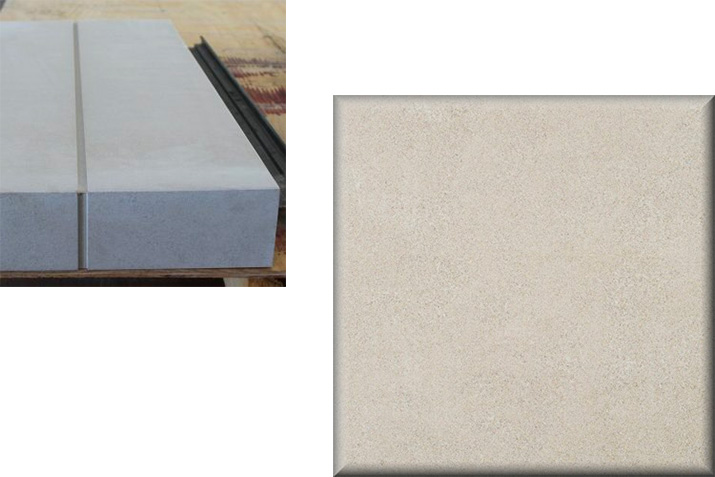 StoneLite® Indiana Standard Buff limestone panels are in production for the stone portion of the exterior renovation of Peabody College HEM at Vanderbilt University. SPI incorporated false joints on the 48"x16" panels to give the appearance of a 48"x8" module size to help reduce the number of panels to install. The false joints are continued into the matched returns creating a prefabricated, ready to install panel.
---
April 16, 2021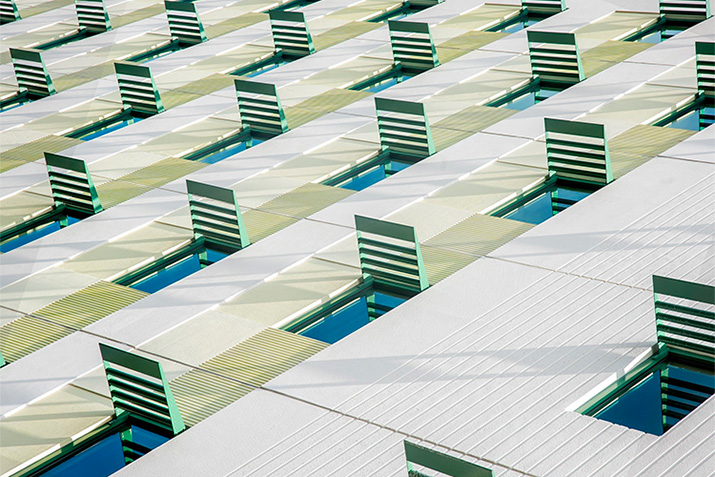 Compared to different building materials, concrete is known for its durability, easy use, and longevity. These are all of the reasons why it's become so popular in the construction industry. Often, architects must create buildings with a life span of over 100 years. Concrete structures will easily achieve this when maintenance is done correctly. Yet, architects yearn for beautiful, stunning buildings. After all, those buildings represent each architect individually. Naturally, they want to be able to be proud of what they have created. For that particular reason, architectural concrete finishes come in handy.
---
April 14, 2021
We love Kineticwall projects because they are a collaborative effort between architects, building owners, installers and EXTECH. It takes everyone working together to achieve a unique and successful project! We've created this visual map to illustrate how a kinetic facade project goes from concept to finished installation. Enjoy!
---
January 11, 2021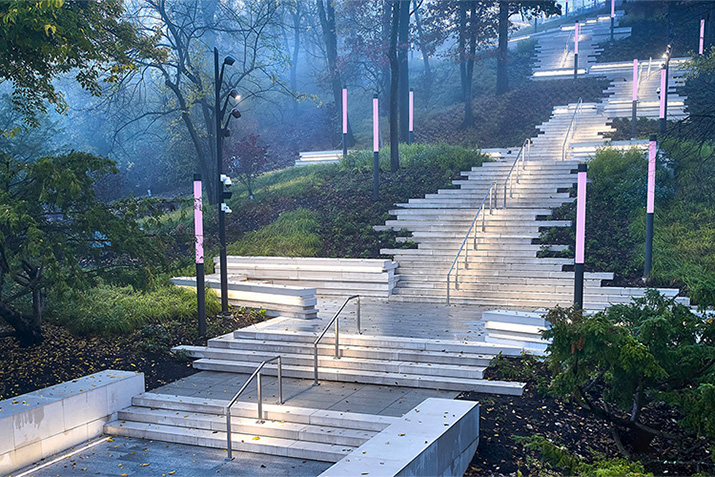 With over 300 custom pieces, this 450 foot climb brings art to the great outdoors. Located at the corner of Gilbert Avenue and Eden Park Drive, the Cincinnati Art Museum's Art Climb is a scenic stairway that allows for additional access to the northern museum grounds. Complete with guiding lights, safety handrails and seating areas, Art Climb is not only a work of art, it is a community driven, interactive exhibit and has become one of the most highly visited places in the city this year. Wausau Tile is proud to have been a part this family-friendly, community-related outdoor exhibit that allows interactions, activities and art to the people of Cincinnati.
---
November 27, 2020
Boon Edam Inc., a global leader in security entrances and architectural revolving doors, today announced a new BoonTV event, "The Key to Closing the Biggest Gap in Physical Security: Unauthorized Entry." In this event, JC Powell, Vice President of Sales, reveals the assumptions and misconceptions around entrance security in physical security planning and how to effectively bring reliable entrance control to a facility to avoid costly risks and liabilities.
---
November 25, 2020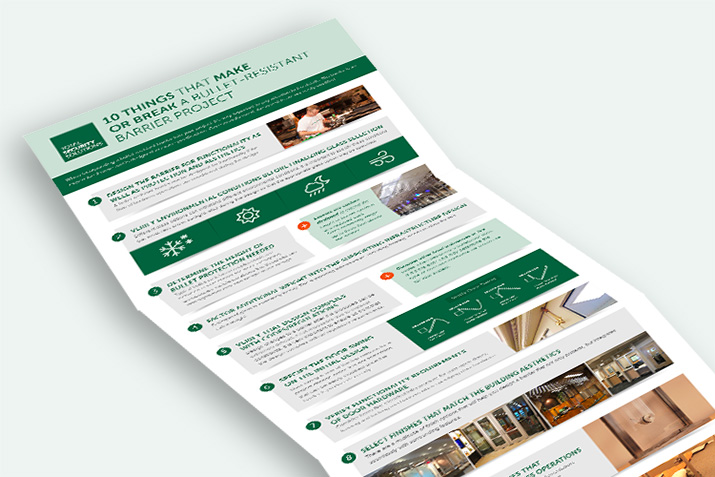 Working on a bulletproof barrier project? Use this checklist to avoid common pitfalls and costly project delays. 10 Things That Will Make or Break Your Bullet-Resistant Barrier Project is a great resource to learn about bulletproof material weight and size, which measurements to take, and how to select the right bullet-resistant accessories for your building.
---
November 20, 2020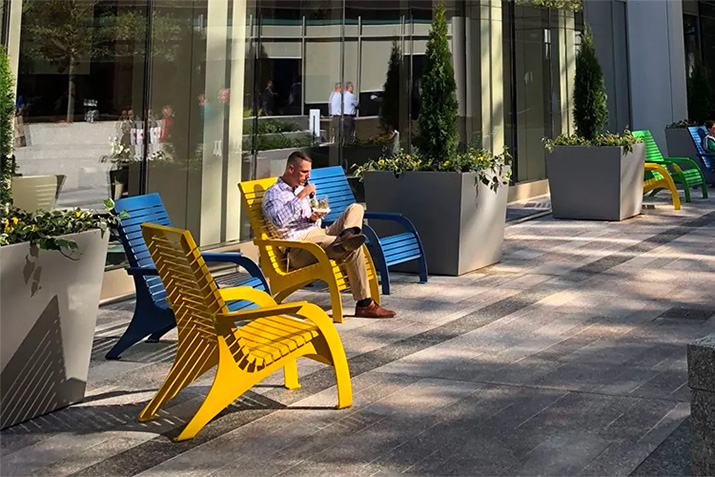 The owners of Bank of America Plaza wanted to offer their tenants even more than a prime location in an iconic building and so, beginning in 2016, they invested in a complete redesign of their street-level presence. "We have created a more pedestrian-friendly area with smaller shop fronts, outdoor seating areas, and a new, extended main building entry to engage the public plaza," 1 says Redline Design Groups lead designer Richard Boswell. One section of the exterior courtyard had an existing fountain but was largely under-utilized open space with no seating available. The initial vision to incorporate wall mounted curved benches into the fountain surround led to conversations between Architect, Richard Boswell and Maglin's CEO, Ian McAskile and Territory Manager, Andrew Coen. Bank of America Plaza owners, TIER REIT wanted a variety of table and seating configurations and embraced color to enliven the space.
---
August 19, 2020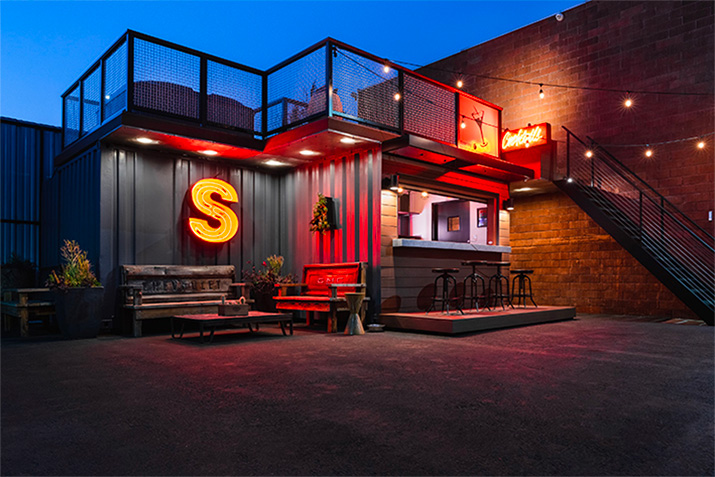 Art Steedle, owner of Steedle Brothers Construction, used several of Feeney's products, including DesignRail® Panel Infill, on a container bar that he recently constructed at his company site located in the Los Angeles harbor area close to Long Beach. Art's goal with the project was to create a space at his shop where his team could unwind at the end of the day and enjoy the bar, sit in the hot tub or lawn chairs, and chat about the day.
---
July 10, 2020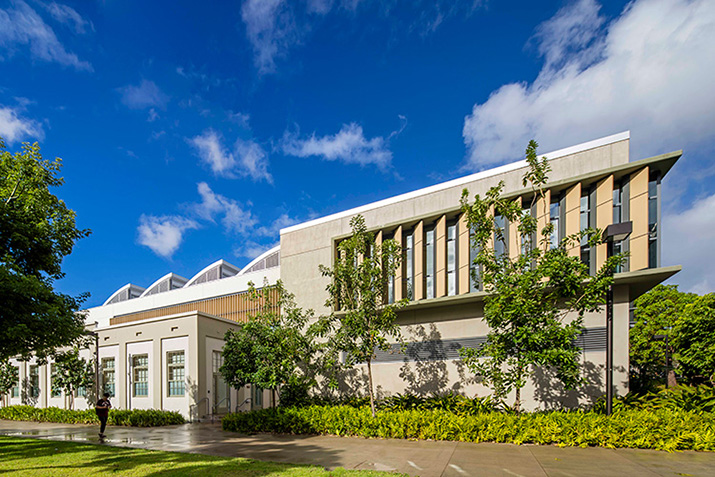 Architectural terracotta suncreen profiles from Argeton® can be used for feature parapets, as ventilating security screens or decorative architectural elements. The profiles or baguettes combine exclusive elegance with functional performance. Terracotta suncreens are available in a range of profiles, colors and shapes. They are mounted on continuous aluminium tubes spanning between structural supports which are attached to independent support framework. Profiles can be square, round, rectangular or elliptical and can be horizontally or vertically installed. Custom profiles are available.
---
June 15, 2020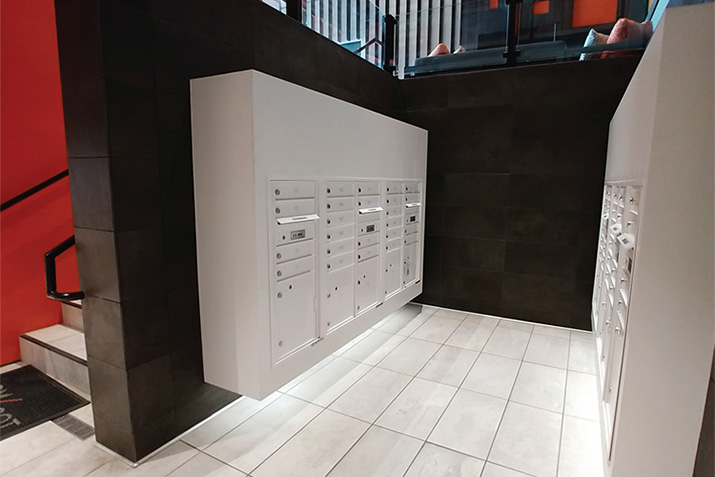 Section 10 Postal Specialties may not be the highest priority for architects when they are in design mode... but statistics show the mail and package delivery room is visited more often than the fitness room in multifamily housing. So why not give the mailroom more love?
---
March 25, 2020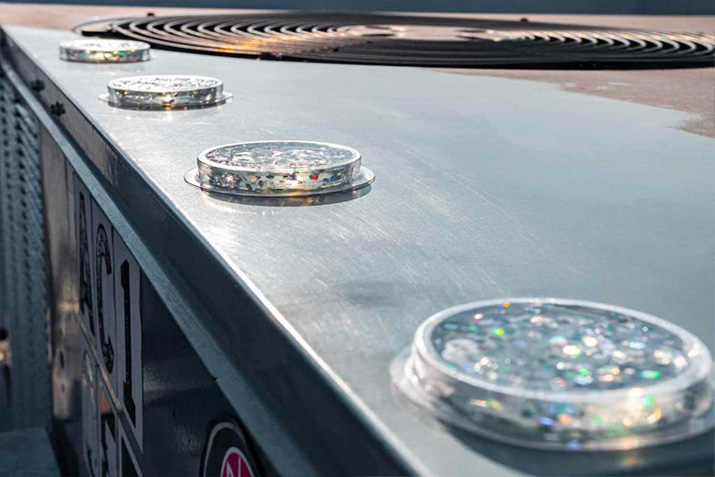 SpectrumV™ Holographic Bird Gel™ is an easy, economical, and effective sensory bird control solution. Each easyto-apply dish contains an innovative gel that uses a combination of sight, sense and smell to keep birds away from edges, ledges, and more.
---
March 13, 2020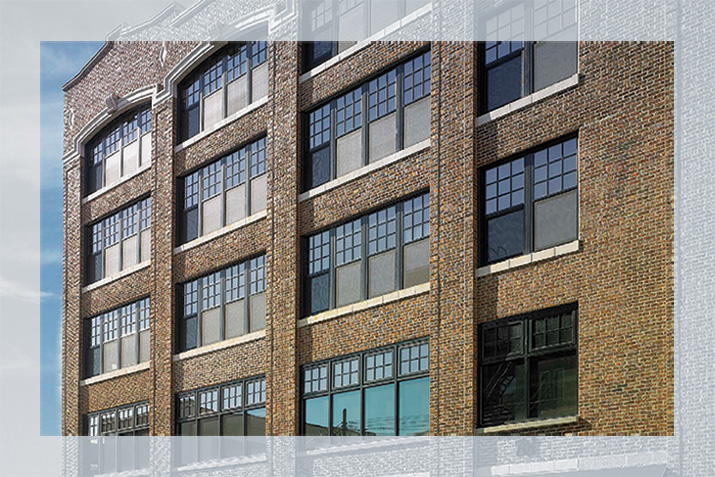 Kawneer's TR-9100 Single-Hung Side-Load Thermal Windows offer versatility and design flexibility. The windows are tested for both blast mitigation and hurricane resistance. Security features include locks that automatically engage when the sash is closed.
---
March 6, 2020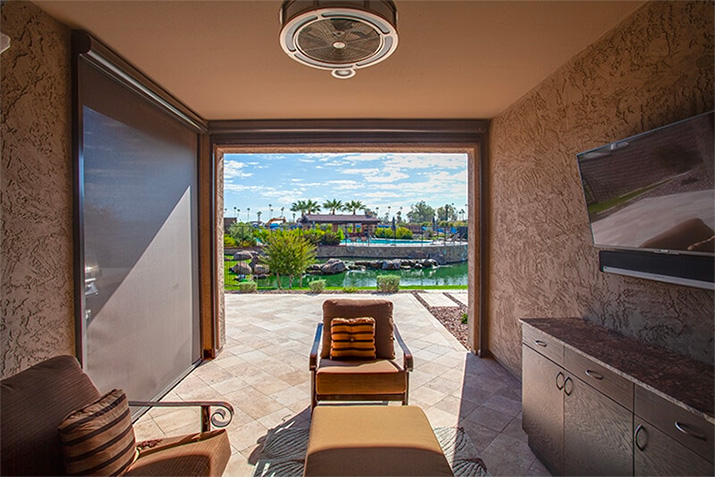 We humans spend more than 70% of our time inside a building. Yet we have a deep connection with the natural world. This dichotomy is the root of two recent design trends. One trend is biophilic design, where an effort is made to connect the indoors and outdoors. This is done by opening up buildings to natural views while also physically bringing elements of nature inside.
---
January 15, 2020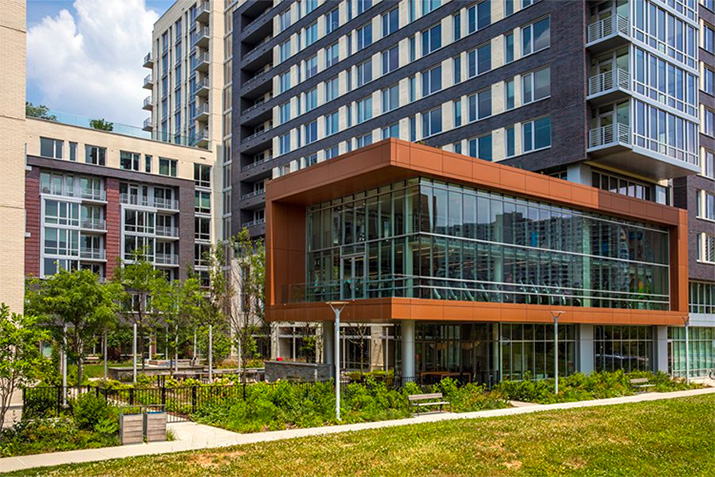 People of all ages continue to move into multifamily communities, requiring developers to meet a range of needs. Kawneer delivers systems and solutions that offer the performance, aesthetics and sustainability required by today's multifamily applications.
---
January 13, 2020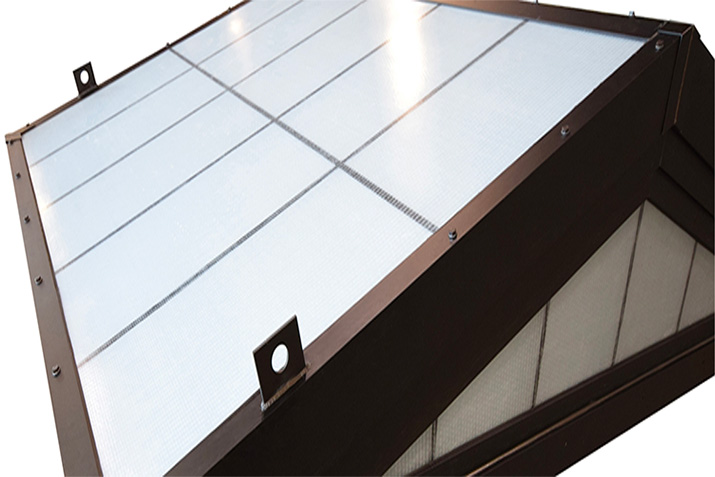 Hospitals and medical centers have found a unique way to utilize removable skylights by placing them over equipment like MRI machines that are too large to move and occasionally need to be serviced. In these applications, the skylight, or a portion of it, is simply removed and workers are provided with easy access to the machinery.
---
January 10, 2020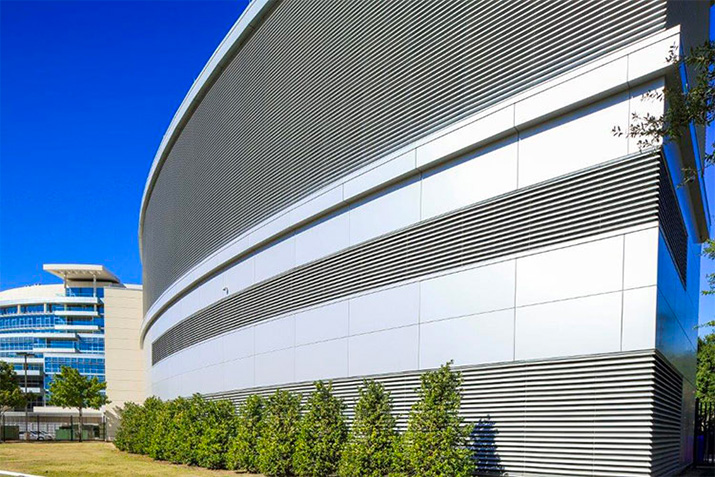 Designed to provide superior performance and great aesthetic appearance, Ruskin® louvers are backed by experienced engineers and reflect Ruskin's commitment to high quality product standards.
---
January 6, 2020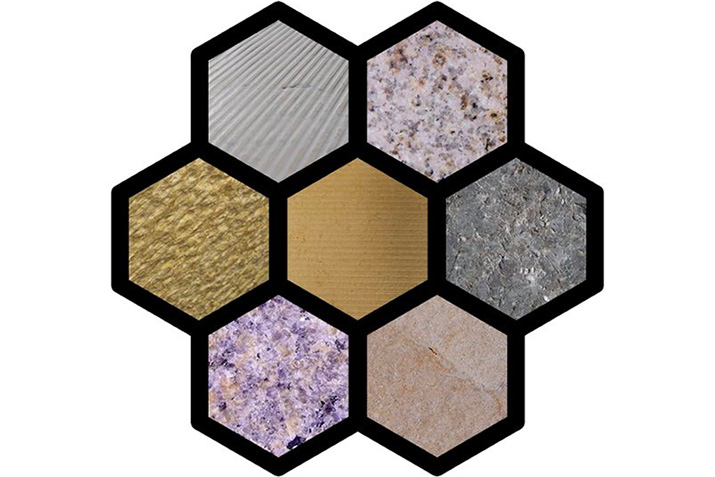 StonePly, world's leading producer of lightweight natural stone panels, provides natural stone that is lighter, stronger, faster to install and offers greater design freedom. StonePly offers a wide variety of textures, finishes, and edging options for stone. See how each option can put a unique spin on your project's stone panels.
---
November 29, 2019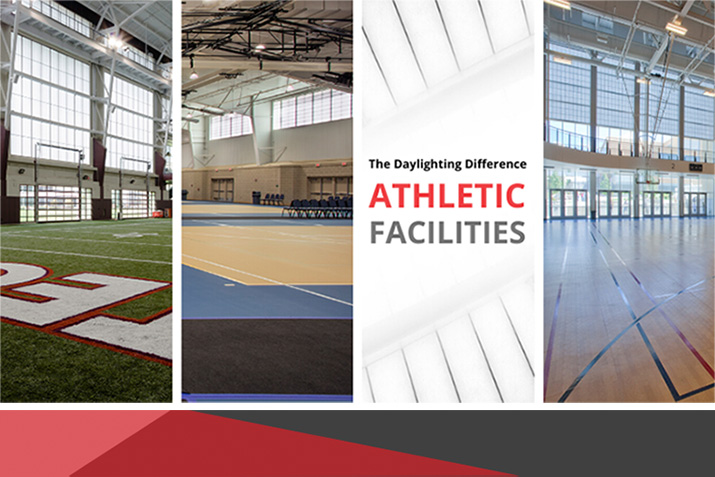 Belief in the sun's power to influence physical performance dates back to the first Olympic athletes of ancient Greece who were required to routinely bathe in the sunlight in preparation for competition; and as more studies on the subject emerge, it is becoming increasingly evident how based in fact this belief really is. Recent research has now confirmed the sun's role in everything from reducing the risk of sports-related injuries and regulating the release of muscle-building hormones like testosterone to developing healthy sleep habits and improving reflexes. And as more athletic competitions move to indoor gymnasiums, arenas, and practice facilities, it is more important than ever that athletes have access to the abundant advantages of natural daylight during indoor workouts as well.
---
November 1, 2019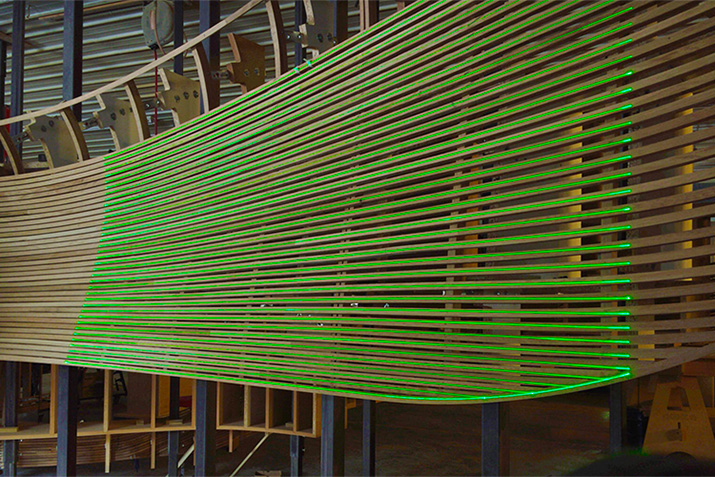 Trahan Architects used augmented reality to overcome production/acoustic challenges designing Atlanta's Coca-Cola Stage using hand-crafted millwork. This year, AIA awarded the stunning design with its Innovation Award.
---
October 25, 2019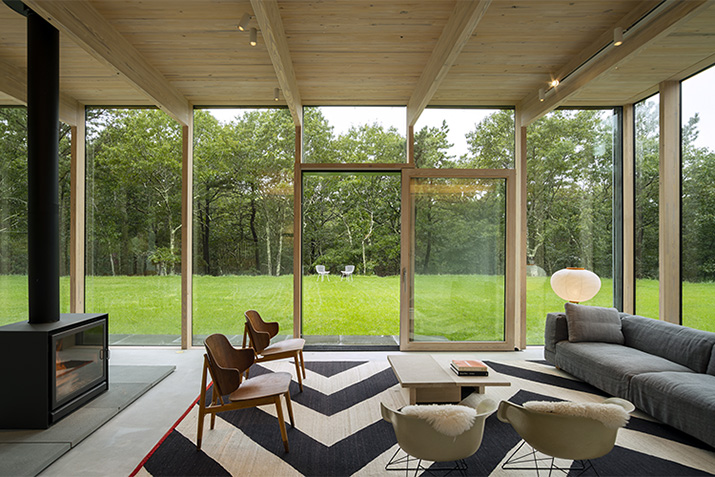 Architect Jerome Engelking was engaged to create a nature-infused vacation retreat for a growing family on a wooded property on Long Island, NY – an architectural space that was to be a natural extension of the landscape.
His mandate was challenging. The house had to be open, yet private. Warm and natural, but with daylighting and heat controls. Stylish, yet exceedingly functional. Modern, but with an organic aesthetic. And it had to have wood framing that would support the roof structure – a very unique architectural feature. All in all, a tall order!