architecture - engineering - construction

Architecture
---
January 15, 2020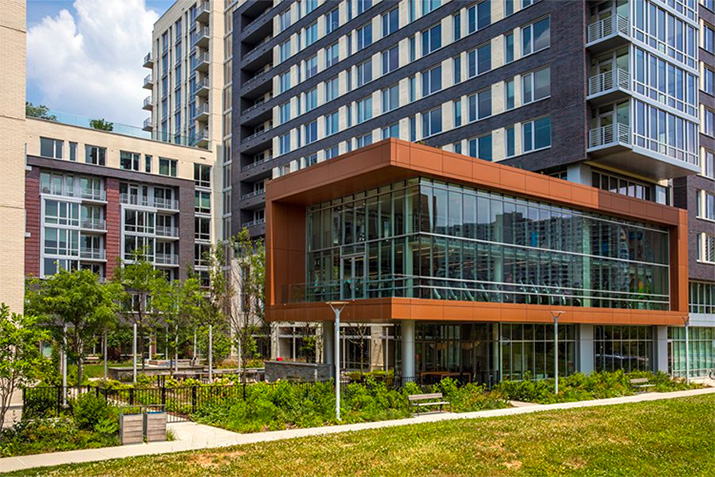 People of all ages continue to move into multifamily communities, requiring developers to meet a range of needs. Kawneer delivers systems and solutions that offer the performance, aesthetics and sustainability required by today's multifamily applications.
---
January 13, 2020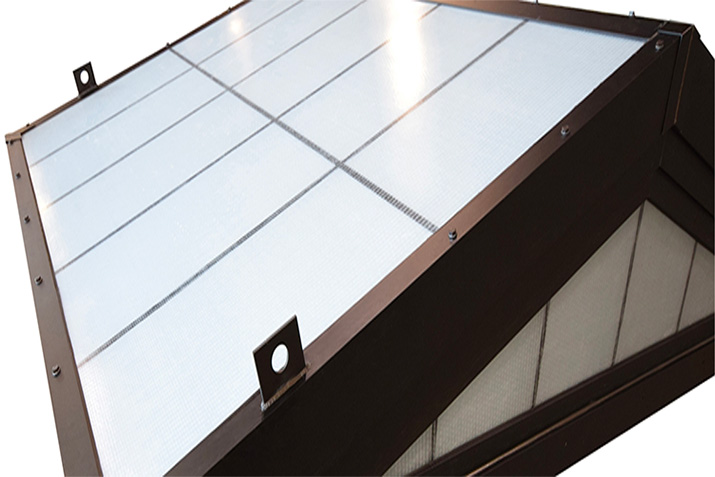 Hospitals and medical centers have found a unique way to utilize removable skylights by placing them over equipment like MRI machines that are too large to move and occasionally need to be serviced. In these applications, the skylight, or a portion of it, is simply removed and workers are provided with easy access to the machinery.
---
January 10, 2020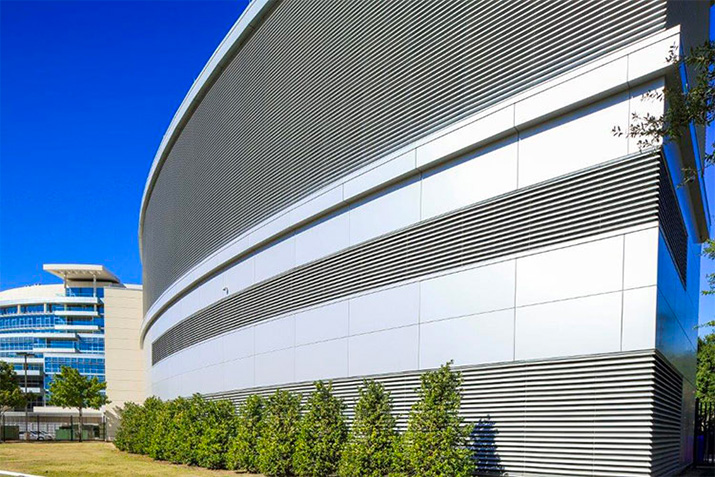 Designed to provide superior performance and great aesthetic appearance, Ruskin® louvers are backed by experienced engineers and reflect Ruskin's commitment to high quality product standards.
---
January 6, 2020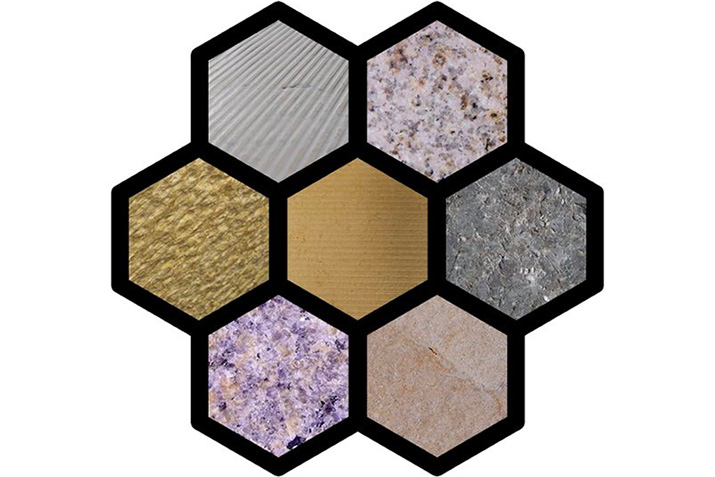 StonePly, world's leading producer of lightweight natural stone panels, provides natural stone that is lighter, stronger, faster to install and offers greater design freedom. StonePly offers a wide variety of textures, finishes, and edging options for stone. See how each option can put a unique spin on your project's stone panels.
---
November 29, 2019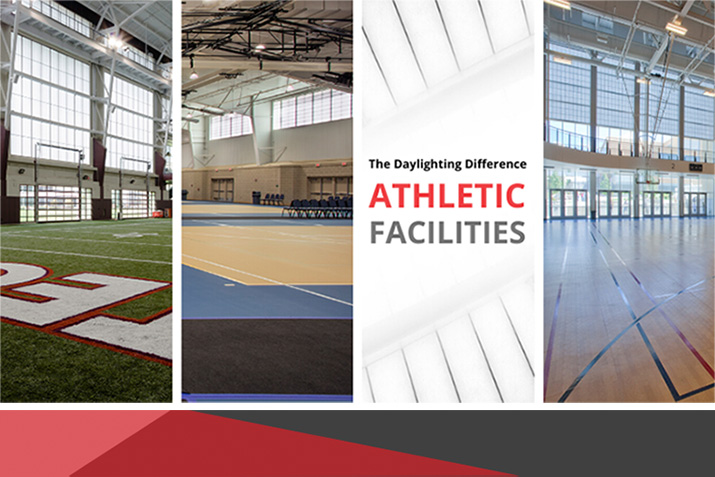 Belief in the sun's power to influence physical performance dates back to the first Olympic athletes of ancient Greece who were required to routinely bathe in the sunlight in preparation for competition; and as more studies on the subject emerge, it is becoming increasingly evident how based in fact this belief really is. Recent research has now confirmed the sun's role in everything from reducing the risk of sports-related injuries and regulating the release of muscle-building hormones like testosterone to developing healthy sleep habits and improving reflexes. And as more athletic competitions move to indoor gymnasiums, arenas, and practice facilities, it is more important than ever that athletes have access to the abundant advantages of natural daylight during indoor workouts as well.
---
November 1, 2019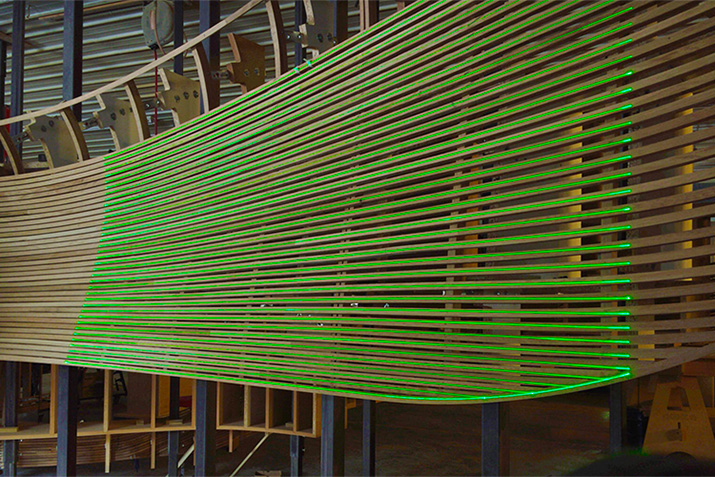 Trahan Architects used augmented reality to overcome production/acoustic challenges designing Atlanta's Coca-Cola Stage using hand-crafted millwork. This year, AIA awarded the stunning design with its Innovation Award.
---
October 25, 2019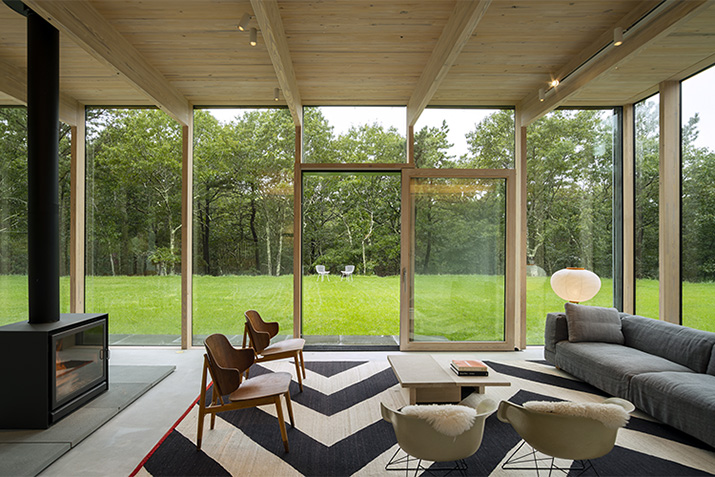 Architect Jerome Engelking was engaged to create a nature-infused vacation retreat for a growing family on a wooded property on Long Island, NY – an architectural space that was to be a natural extension of the landscape.
His mandate was challenging. The house had to be open, yet private. Warm and natural, but with daylighting and heat controls. Stylish, yet exceedingly functional. Modern, but with an organic aesthetic. And it had to have wood framing that would support the roof structure – a very unique architectural feature. All in all, a tall order!
---
October 7, 2019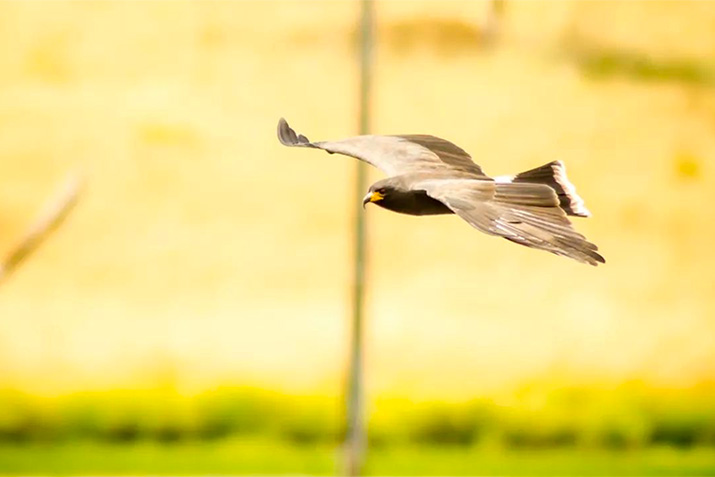 The statistics sound like something from an Alfred Hitchcock movie. Every year in the United States, more than one billion birds die flying into buildings. Yes, one billion. In fact, one of every ten adult breeding birds succumb in this manner, and because 100 eggs are usually needed to produce one adult breeding bird, that's like losing 100 birds each time one adult breeding strikes a building.
---
August 5, 2019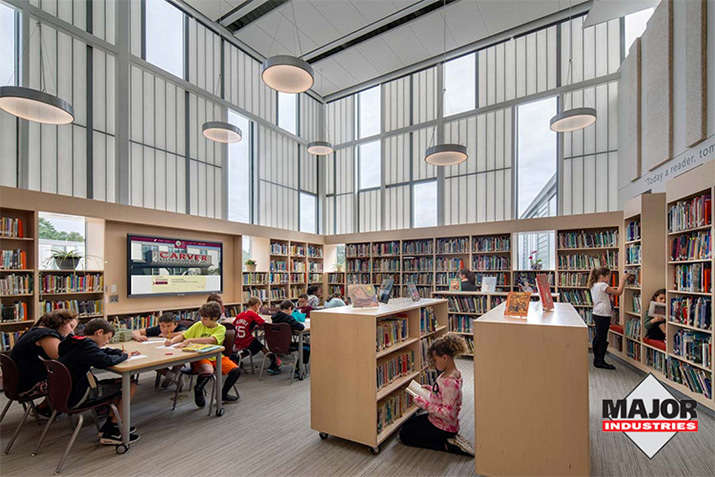 When Carver Public Schools in Massachusetts looked to replace two older school buildings with one new facility to house students pre-K through 5th grade, they sought the help of HMFH Architects to assist them in designing an energy-efficient and vibrant learning space. What resulted is the new Carver Elementary School, a more than 110,000 square foot learning space that was 1 of 5 schools nationwide to receive a "Citation of Excellence" from Learning by Design Magazine.
---
July 19, 2019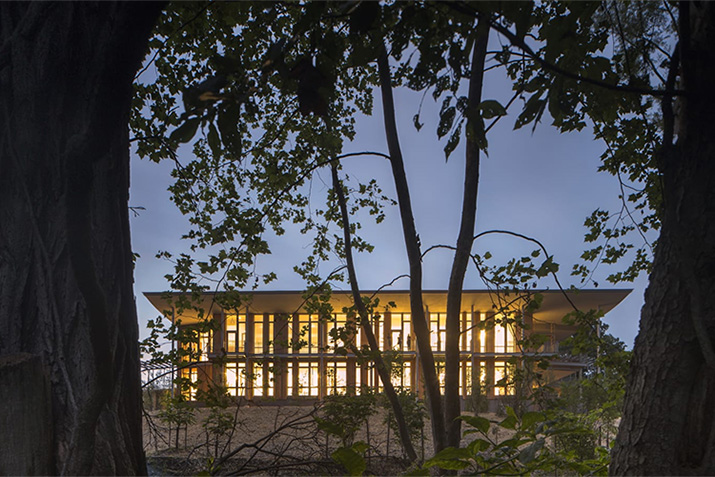 To lead on climate action, architects can start by reducing emissions with zero net carbon buildings. Ed Mazria, FAIA, describes how Architecture 2030's ZERO Code is a pathway to zero net carbon in new construction
---
June 17, 2019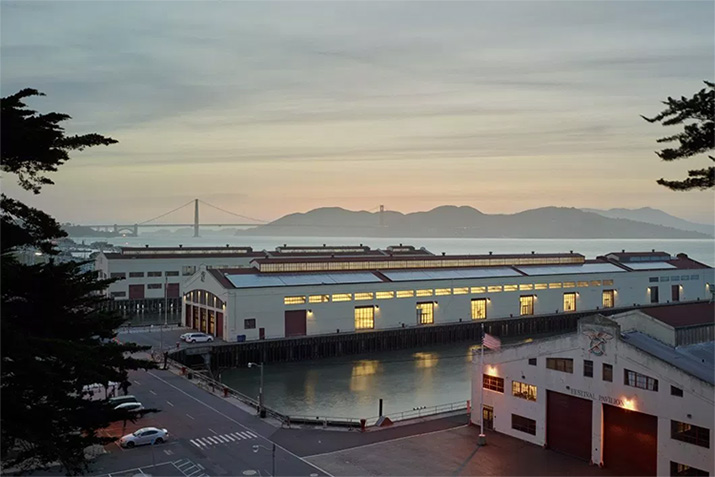 Almost every city in America has a historic building awaiting a rebirth. Whether it's a 300-year-old church, a 19th century warehouse, or even a 1950's gas station, there is potential for great new spaces in your community. Every year AIA's Committee on the Environment recognizes ten innovative projects that integrate design excellence with environmental performance. Beyond rigorous sustainability and ecological criteria, special attention to community and wellness factors is critical for selected projects. This year's COTE Top Ten featured more adaptive reuse projects than ever before, signifying that the social and health value of these properties is on the rise.
---
May 24, 2019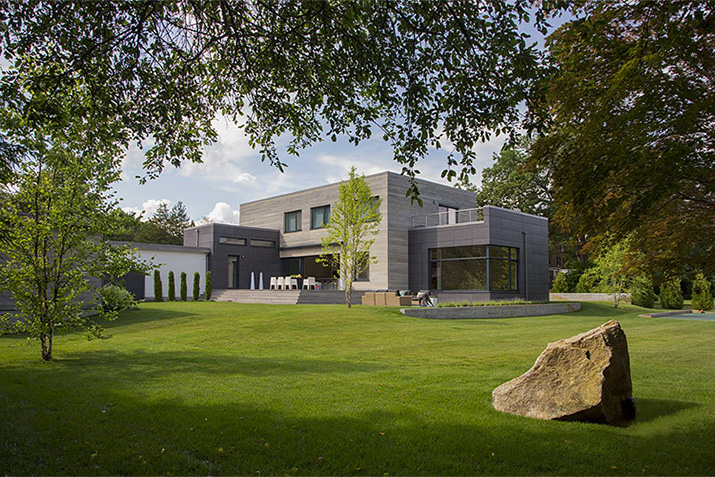 Once overshadowed by high costs and low aesthetics, residential solar energy applications are now brightening the landscape, thanks to technological advances and financial incentives. From IKEA to Tesla, it seems like everyone is getting into the solar game. But is it better to invest in a solar roof, add panels to your existing roof, or replace your roof in tandem with a solar installation? Do you want to make the solar system a seamless addition to your home or bring it front and center to showcase your commitment to a sustainable future? Successfully integrating solar into a house calls for considerable knowledge and design skills. Consulting with an architect will make your decisions much easier.
---
April 22, 2019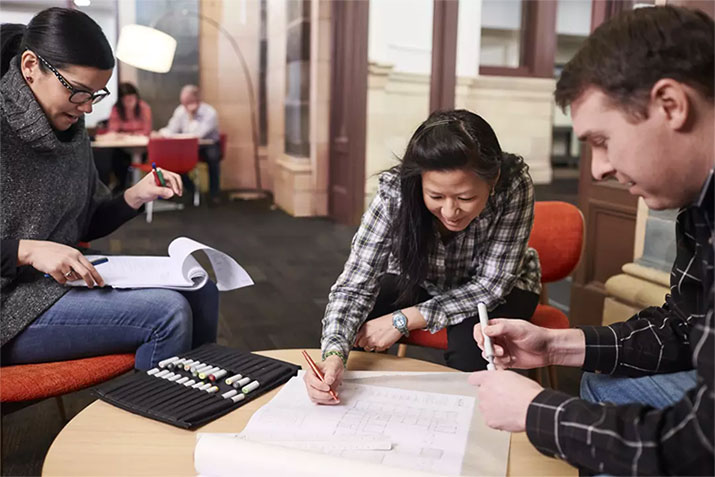 The need for senior living and healthcare facilities is greater than ever with an aging population and changing needs in health services. How can architects and emerging professionals rise to the occasion?
---
March 18, 2019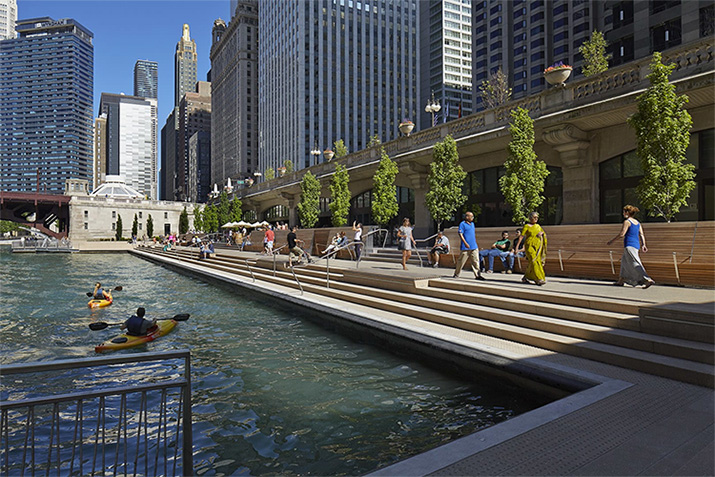 Architects are working to create spaces where all members of a community can thrive. Learn more:
---
February 21, 2019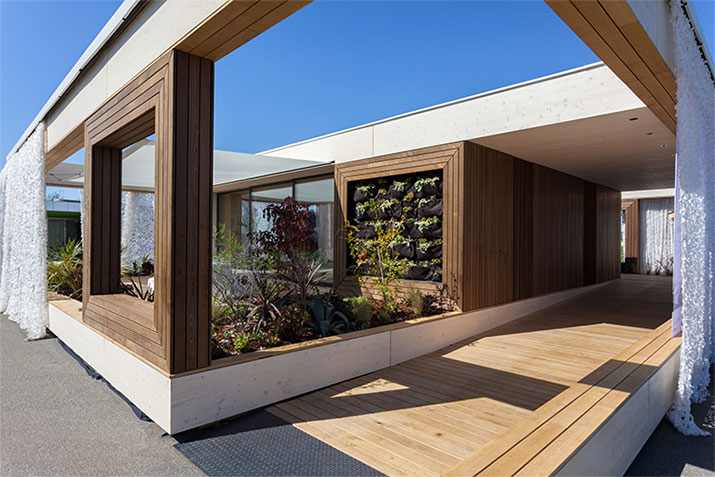 Here's a quick look at the key architectural trends forecasted for 2019. According to Build, advanced technologies and materials will continue to impact the way we design and build. We already know that augmented and virtual reality, AI and drone devices, as well as 3-D printing and other technologies, are altering construction practices — as is the trend for off-site, prefab construction.
---
February 6, 2019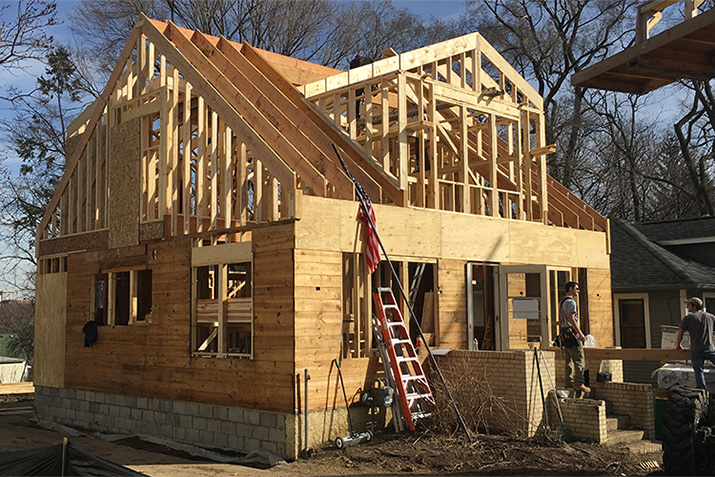 Many prospective homeowners remain uncertain as to how an architect can influence and benefit a residential design project. The following are six distinct and valuable services your architect will typically provide.
---
January 7, 2019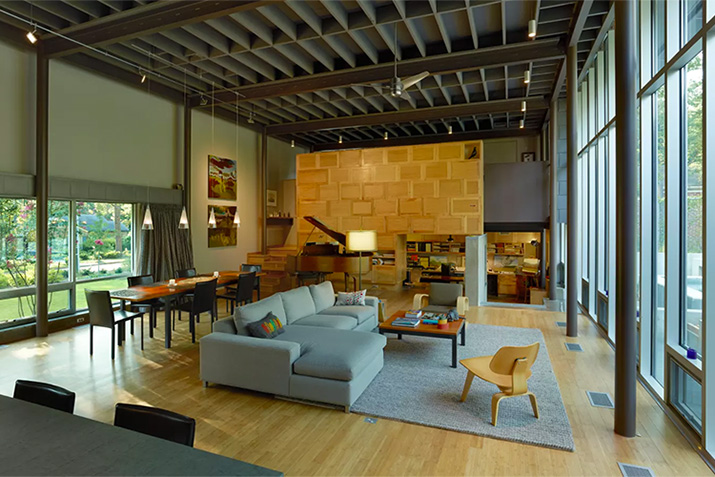 In the past, homeowner advice focused more on resale value than livability. Families looked for ways to sell their "for now" homes in the shortest amount of time for the most amount of money. The growing desire to age in place, however, means families are trading in their somewhat nomadic lifestyles and searching for a long-term living space. With that in mind, it's time to rethink and rearrange our houses so that they function as facilitators for spending quality time with family and friends.
---
November 23, 2018
While there is great respect for architects, there's little understanding of what we do, or how our work affects others. Architectural practice constantly evolving. To move the profession forward, architects must work together to understand eachother and communicate our value. It's our job to help others understand what we do, and more importantly, why it's important to them. We know that when we collaborate effectively, we can design and build better homes, communities and public spaces that benefit us all. That's why we're committed to creating a Blueprint for Better. AIA offers a variety of resources dedicated to helping you explain your work and make an impact. These resources are crafted to support four bold statements:
---
November 14, 2018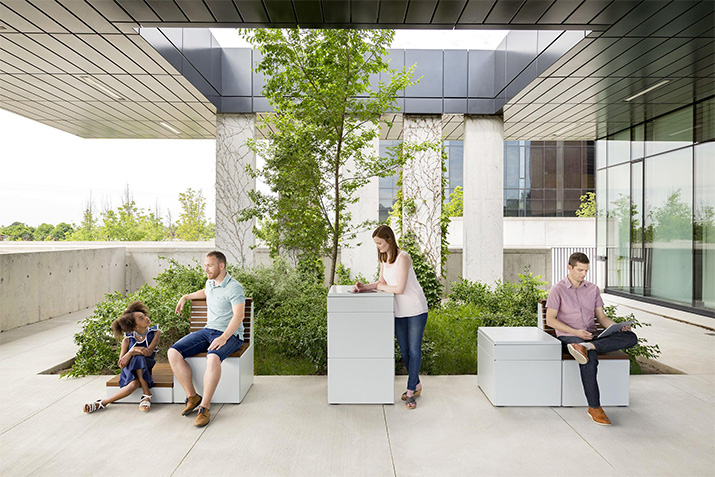 Maglin Site Furniture's new Pixel Collection is the perfect solution with its innovative and highly customizable line of modular site furnishings. Inspired by the concept of a pixel and how its square shape allows for near-limitless possibilities in placement and design, the Pixel Collection comprises an interchangeable series of blocks and tops that can be used to create everything from large-scale platform seating to lounge chairs, garden planters, tables, and more. Wired and wireless charging stations can be integrated into the design to support mobile devices. Whether used as an alternate work area or a place for a quick break, Pixel can offer the feeling of privacy through a strategically-placed planter, opposite oriented seating, or incorporating a standing tower into the configuration.
---
October 17, 2018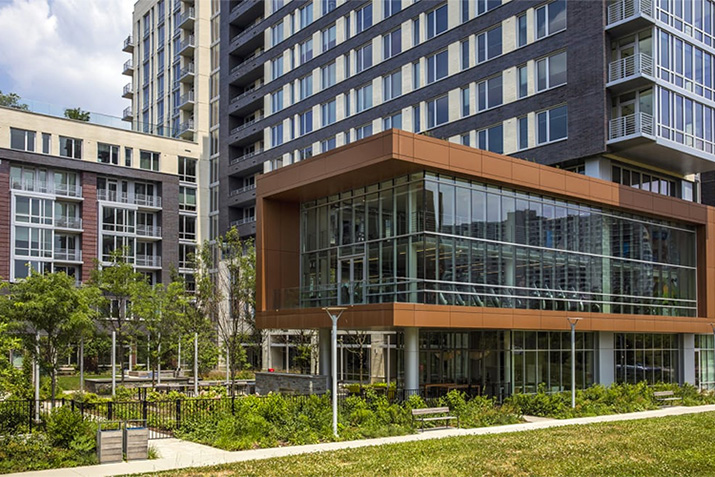 As demographics and preferences across multifamily shift, AIA partner Kawneer explores how architects are adjusting their exterior designs.
Wind-driven rain resistant stationary louvers (October 8, 2018), Four steps to prepare your home for the golden years (September 12, 2018), Louver and Architectural Solutions (August 23, 2018), Aesthetics: When Looks and Beauty Matter for Security Entrances (August 15, 2018), Tips for specifying postal specialties (July 30, 2018), Morintegrated - Design Like a Kid Again (July 24, 2018), How to find the perfect architect for you (July 10, 2018), Modern Heirlooms - Historic Urban Mixed-Use Developments (June 25, 2018), Art in Motion by Ethereal Light Installation Artist Spencer Finch (June 9, 2018), Design spotlight: enhancing the grid (June 3, 2018), Wind-driven rain louvers (May 21, 2018), Varying perforation pattern technique provides sun shading system (April 30, 2018), Daylight & Learning (April 20, 2018), Kalwall in the Manufacturing Market (April 10, 2018), Educational design: Connecting people and place (March 28, 2018), Understanding the five phases of design (March 18, 2018), Folded Zinc Panels in One Henry Adams, A Multi-Family Residence in Design District, South San Francisco (March 9, 2018), Smoke Control in High Rise Buildings (March 2, 2018), Blue polycarbonate translucent wall system for Gap in Times Square NYC (December 5, 2017), Design spotlight: daylighting for privacy (December 2, 2017), Art Gallery of Ontario enjoys more space and comfort with BoonAssist TQ revolving door entrance (November 28, 2017), Architectural Wall Louvers (November 23, 2017), High Performance Insulated Wall System a Game Changer for Architects (November 22, 2017), Visual Blog: Kalwall Retrofit (November 15, 2017), Slate, Portland's new, LEED Gold, mixed-use, transit-oriented development features Linetec's paint, anodize and thermal improvement services (November 1, 2017), Translucent Panels | Chesapeake Boathouse, Oklahoma City (October 31, 2017), Sto Werkstatt features alternative glass architecture by Space Popular (October 20, 2017), Upscale GFRC (Glass Fiber Reinforced Polymer) at Caesar's Palace on the Vegas strip (October 19, 2017), Distinctive dual towers built on Penetron (October 12, 2017), Armstrong® Ceilings Taps Broad Range of Capabilities To Bring One-of-a-Kind Ceiling Ideas to Life (October 4, 2017), Special Brick Shapes (October 3, 2017), Linetec finishes Loewen windows for Canada's Windermere House (September 27, 2017), Visual Blog: Kalwall in the Transportation Market (September 15, 2017), Manchester Blend tan bricks a hot trend in the color world (August 28, 2017), Sustainable and small: The tiny house movement (August 9, 2017), An Award-Winning Project that Includes StoGuard® (August 1, 2017), SC Railing Company: Offering a View from the Top (July 31, 2017), Top NYC architect selects Feeney for notable barn project (July 26, 2017), What the New Urban Agenda means for architects (July 21, 2017), Gorgeous Atriums that Meet Design Aesthetic and Safety Code (July 19, 2017), 5 Things to Know About On-Site Finishing Repair and Restoration (June 15, 2017), Xypex in London (May 8, 2017), Michelle Obama speaks to A'17 on the impact of design (May 5, 2017)