architecture - engineering - construction

Architecture
---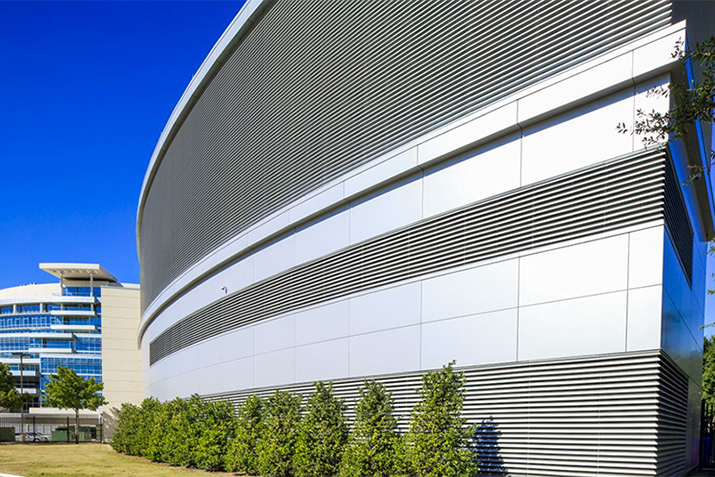 Wind-driven rain louvers provide the maximum amount of protection in keeping wind-driven rain from egressing past an opening. Wind-driven rain louver models have both horizontal and vertical orientations and utilize a chevron style rain resistant blade that rejects horizontal rain as it comes in contact with the louver.
---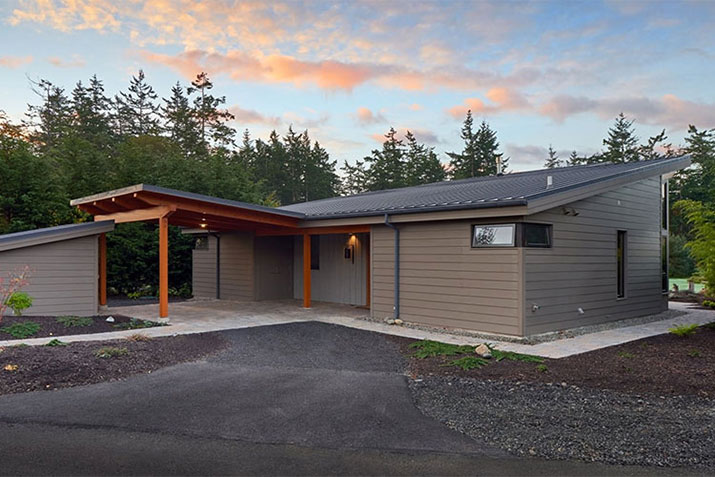 With more older Americans remaining in their homes as they age, it's important for their houses to be equipped to deal with their changing needs. These four steps will help you work with an architect to prepare your home for retirement.
---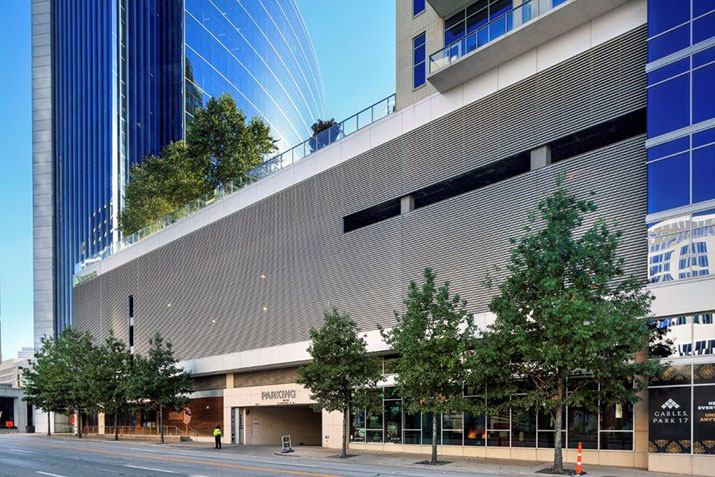 While providing fresh air intake and exhaust, Ruskin Louvers can also provide architectural style to building design. With the variety of models, sizes, and paint finishes available, Ruskin Louvers can add unusual and appealing features to exterior and interior elevation. Ruskin louvers are available in depths ranging from 1.5" to 12", and can accommodate various blade angles with high free area.
---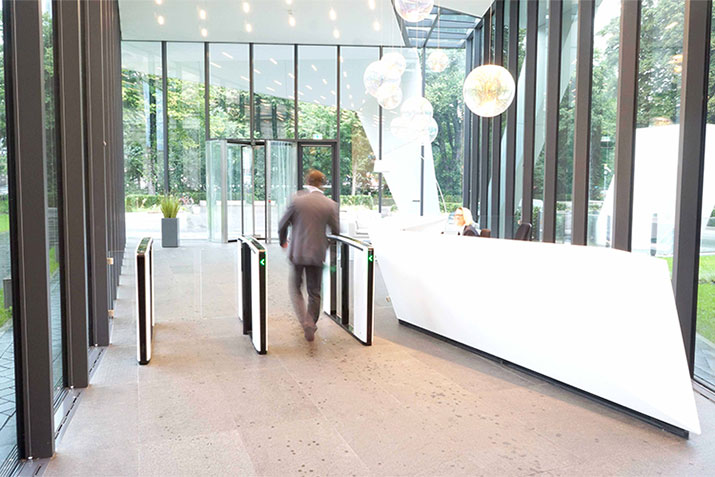 Google the term "best looking offices" and you'll find no shortage of results, with photos of interiors featuring beautiful design, materials, light and color. But do office space aesthetics actually have an effect on companies and their people? And how do aesthetics fit into the equation when it comes to how secure an office space is?
---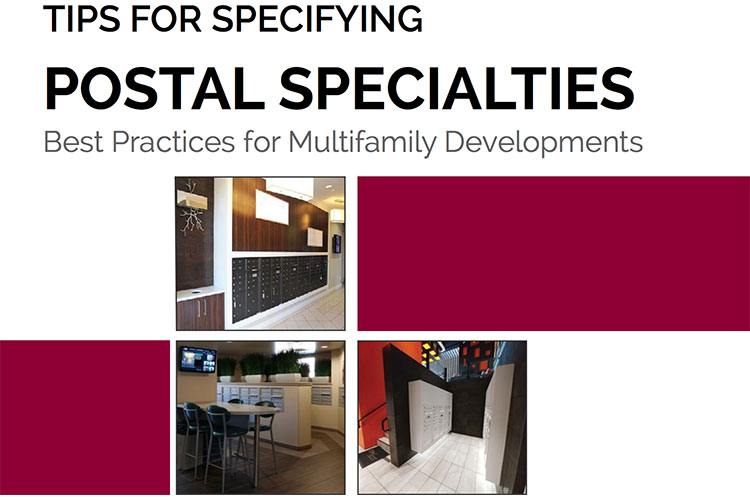 Florence Corporation has launched its new 20-page eBook with tips for specifying Postal Specialties and best practices for multifamily developments. This is a top resource for architects who are new to this line of work or long-time architects who want to ensure they are on track with current trends and requirements.
---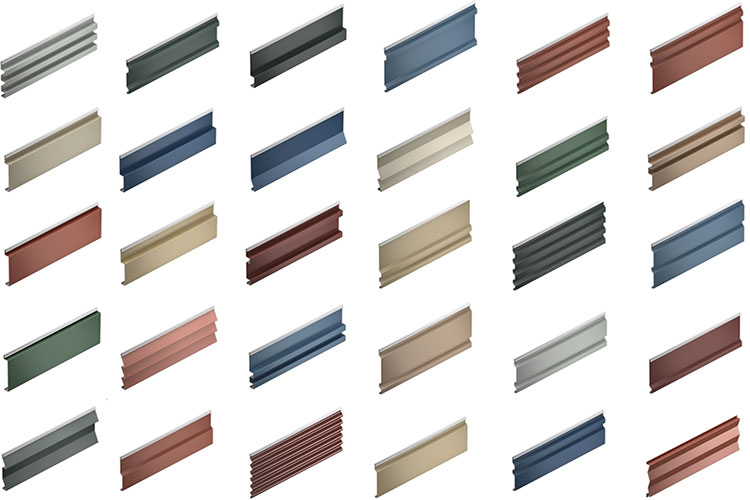 At Morin, we recognize that when you choose to design with Single Skin Metal, it's to get a particular look. Our job is to convert those CAD concepts into metal reality. We understand that choosing a Color and Profile for a building is a part of the signature look. Over the years, we have seen the evolution and increase of using multiple profiles and combining colors for a specific effect. We saw more demand for combining profiles, we wanted to expand our offering to match that demand. We wanted to give Architects a large simple palette of profiles to use with an infinite color selection. To that end, we share three concepts.
---
Just as in selecting a partner for any other major undertaking in life, it is important to find an architect who is a good match with your goals, your concept of the project, your personality, and your budget. Choosing the right person from the start allows you to enjoy the process as much as the finished product. The following steps in the selection process can make all the difference in creating a successful partnership.
---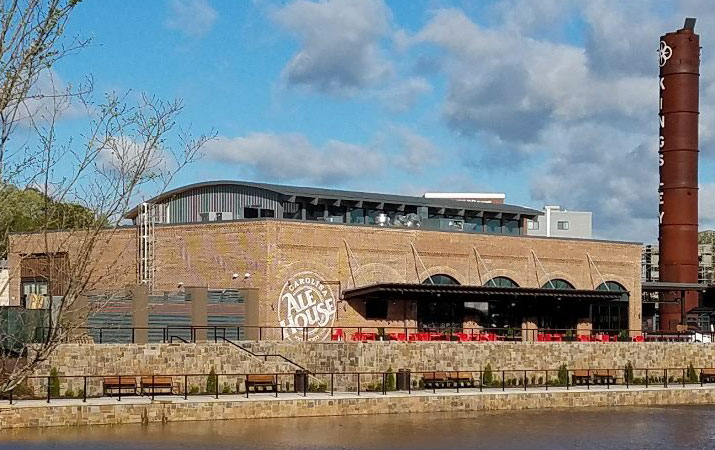 What is old is cool again! Mixed-use development had fallen out of favor during the twentieth century with the rise of the automobile facilitating widespread suburbanization in North America. Now the pendulum of style is swinging back.
---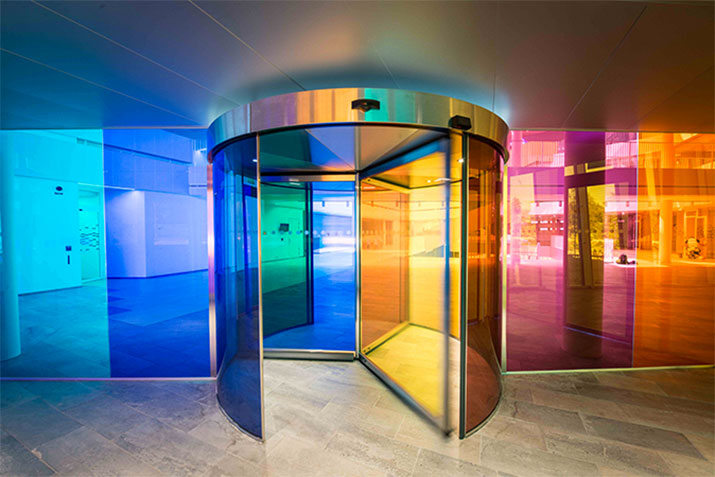 When entering the new Segerstedthuset building at the Uppsala University in Sweden – guests, students and employees alike are cheerfully greeted by a colourful revolving door. This unique door is an art installation by renowned American artist Spencer Finch (http://www.spencerfinch.com/) and is aptly named 'The Colour Wheel'. The artist is best known for installations that visualise his experience of the nature of light, colour, memory.
---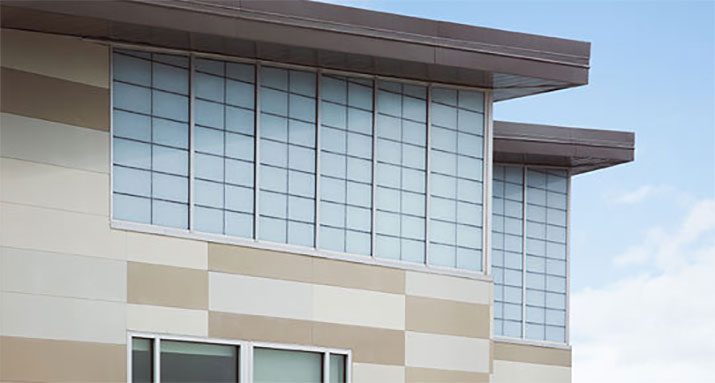 There are a variety of daylighting and glazing options in the market today, but one of the stand-out features of translucent panel systems is their grid pattern. Translucent panels, like the Guardian 275® system, feature an aluminum grid that supports the interior and exterior fiberglass face sheets. This gives the panels their strength and allows for panel sizes up to 5 feet wide by 20 feet long in some instances.
---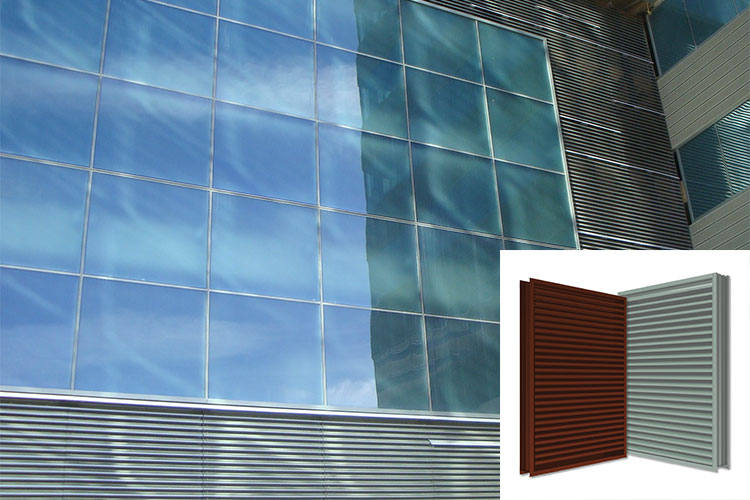 Wind-driven rain louvers provide the maximum amount of protection in keeping wind-driven rain from egressing past an opening. Wind-driven rain louver models have both horizontal and vertical orientations and utilize a chevron style rain resistant blade that rejects horizontal rain as it comes in contact with the louver. These louvers are tested per AMCA 500-L at wind velocities of 29 and 50 miles per hour. Based on the results of the testing, the louvers are then graded from A to D, with A being the best performance at 99% effective or better at repelling wind-driven rain, B being 98.9% to 95% effective, C being 94.9% to 80% effective, and D being below 80% effective. Additionally, some wind-driven rain models have also been tested for impact and qualify as louvers that can be installed in states like Florida where hurricane conditions exist.
---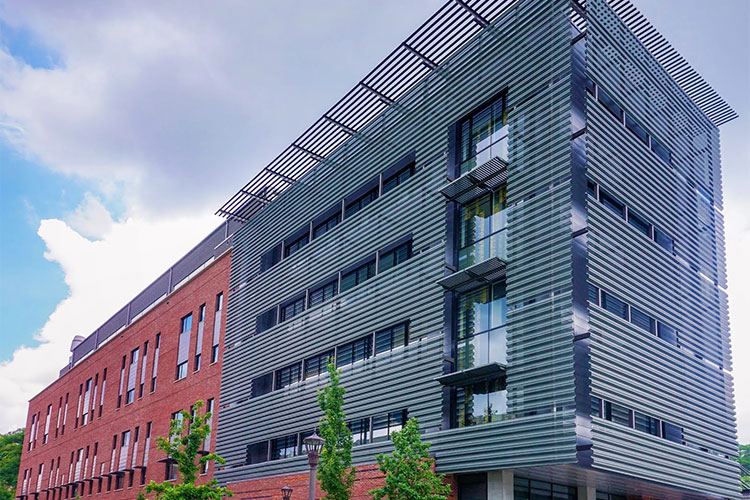 The Roger A. and Helen B. Krone Engineered Biosystems Building (EBB Krone) opened in 2015. It was built with the intention of creating a space where Georgia Tech engineers and scientists can work together on new medical technologies and curing diseases. Much like bees - or Yellow Jackets - the mascot of Georgia Tech, work together in a hive. It is possible that design architect, Lake Flato, and local architect Cooper Carry considered this when creating the building design.
---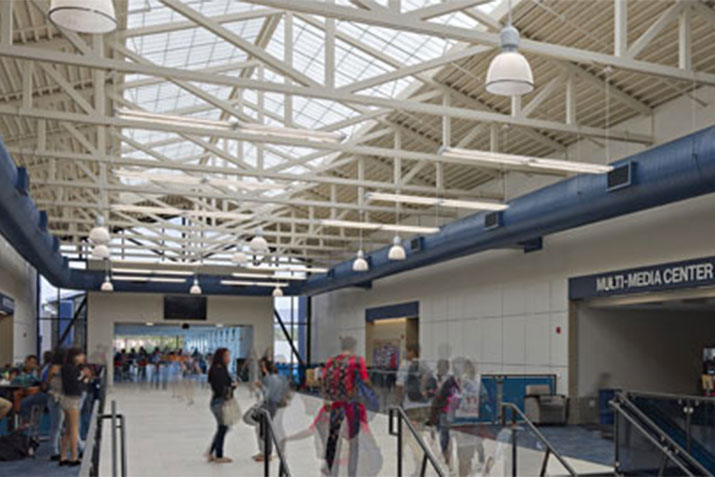 When Las Cruces High School, the oldest high school in Las Cruces, New Mexico, needed an update and expansion, emphasis was placed on carving out new classroom space, more administrative space, a new library, a performing arts center, and a pedestrian bridge connecting the old and new sides of the facility.
---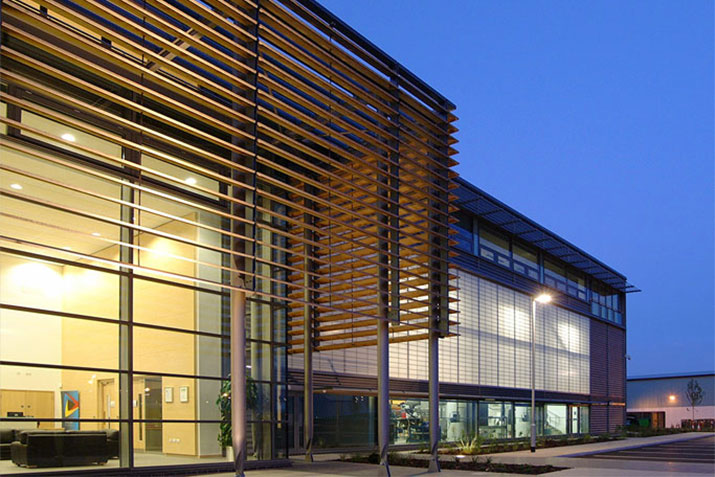 Daylighting is essential to any modern manufacturing facility as a proven way to increase productivity. Incorporating diffused natural daylight challenges architects to find creative ways to design aesthetically pleasing, yet functional and, in many cases, secure and protected spaces. Kalwall allows that creativity while meeting the most demanding manufacturing requirements for areas that need high visual acuity and visual privacy, in addition to reducing maintenance and energy costs.
---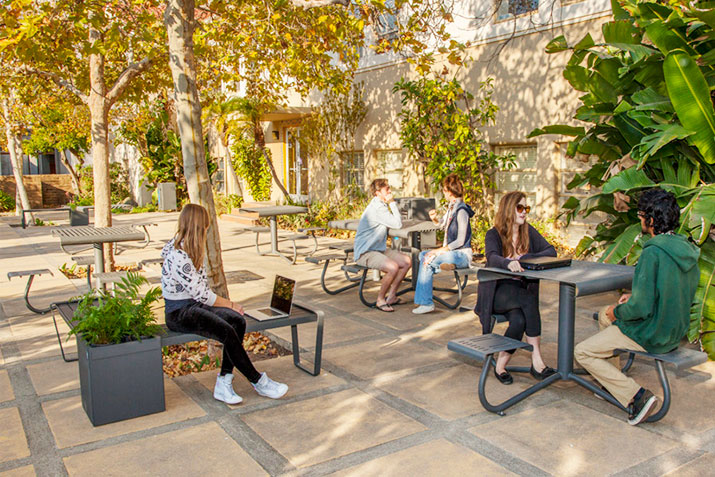 Cal Poly Dexter Patio Design - Educational design is evolving and a trend to more flexible learning spaces is evident. The learning environment is moving beyond the classroom walls and emphasis has been put on the quality of and access to outdoor spaces, to create balance between the indoors and out.
---
Do you understand the five phases of design? Here is some insight:
---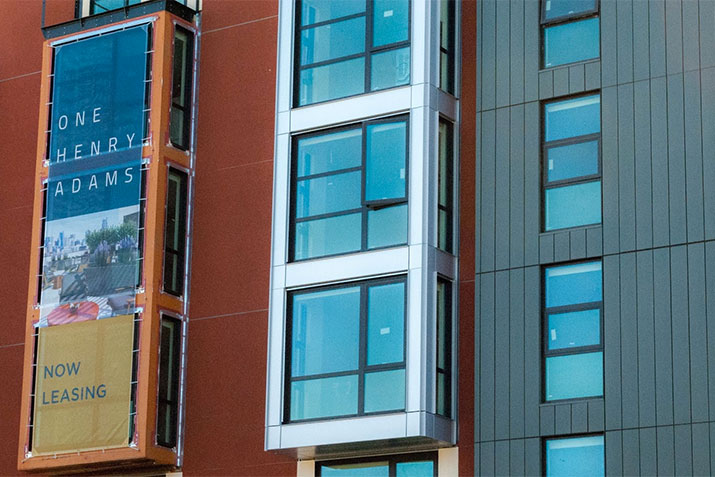 One Henry Adams- Multi-Family Residence in Design District, South San Francisco featuring Folded Zinc Panels.
---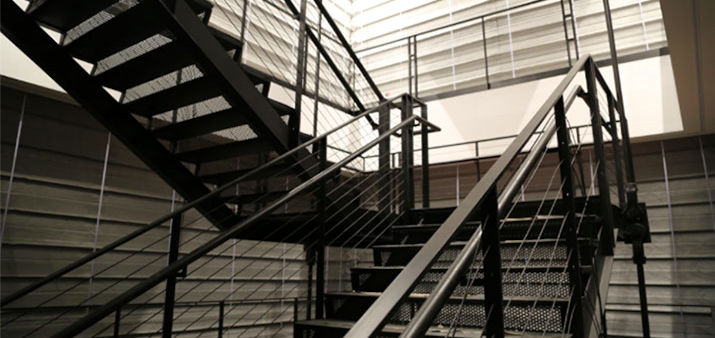 A fire in any building can be cause for alarm. Smoke and flames pose dangers to the people inside, while at the same time causing thousands of dollars to damage to the building itself in just minutes. High rise buildings in particular have very special needs when it comes to smoke and fire control. Because smoke can travel through a building very quickly, it makes it more difficult for occupants of the upper floors to reach clean air safely. That's why smoke control in high rise buildings is so important, and why simply having fire extinguishing equipment on site is not enough.
---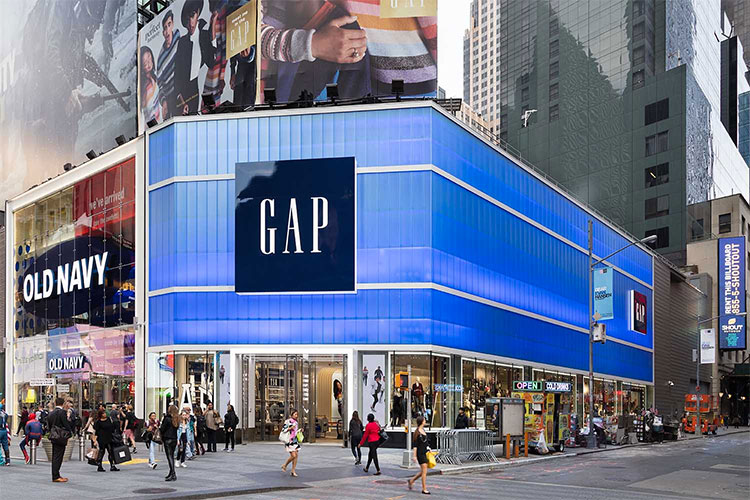 The new Gap store in Times Square, NYC is clad in EXTECH's LIGHTWALL 3440. Nearly 5,000 square feet, the blue polycarbonate panels are a custom hue that matches Gap's color palette.
---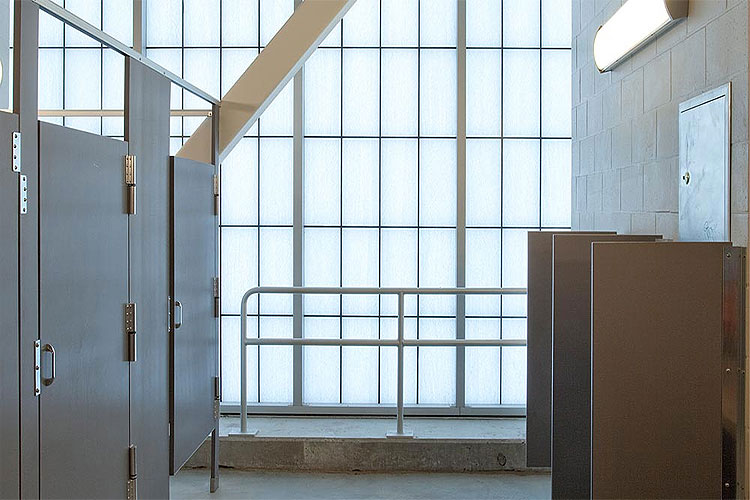 When we talk about daylighting, the first thing that comes to mind is often the image of natural light pouring into a space... but what happens when you need to bring light to a area that also demands privacy?
Art Gallery of Ontario enjoys more space and comfort with BoonAssist TQ revolving door entrance (November 28, 2017), Architectural Wall Louvers (November 23, 2017), High Performance Insulated Wall System a Game Changer for Architects (November 22, 2017), Visual Blog: Kalwall Retrofit (November 15, 2017), Slate, Portland's new, LEED Gold, mixed-use, transit-oriented development features Linetec's paint, anodize and thermal improvement services (November 1, 2017), Translucent Panels | Chesapeake Boathouse, Oklahoma City (October 31, 2017), Sto Werkstatt features alternative glass architecture by Space Popular (October 20, 2017), Upscale GFRC (Glass Fiber Reinforced Polymer) at Caesar's Palace on the Vegas strip (October 19, 2017), Distinctive dual towers built on Penetron (October 12, 2017), Armstrong® Ceilings Taps Broad Range of Capabilities To Bring One-of-a-Kind Ceiling Ideas to Life (October 4, 2017), Special Brick Shapes (October 3, 2017), Linetec finishes Loewen windows for Canada's Windermere House (September 27, 2017), Visual Blog: Kalwall in the Transportation Market (September 15, 2017), Manchester Blend tan bricks a hot trend in the color world (August 28, 2017), Sustainable and small: The tiny house movement (August 9, 2017), An Award-Winning Project that Includes StoGuard® (August 1, 2017), SC Railing Company: Offering a View from the Top (July 31, 2017), Top NYC architect selects Feeney for notable barn project (July 26, 2017), What the New Urban Agenda means for architects (July 21, 2017), Gorgeous Atriums that Meet Design Aesthetic and Safety Code (July 19, 2017), 5 Things to Know About On-Site Finishing Repair and Restoration (June 15, 2017), Xypex in London (May 8, 2017), Michelle Obama speaks to A'17 on the impact of design (May 5, 2017)