architecture - engineering - construction

Architecture
---
May 23, 2023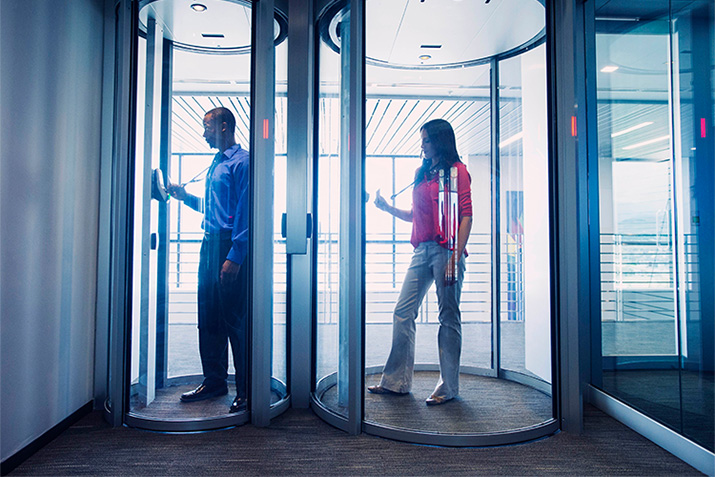 Implementing a layered approach to physical security is the best way to mitigate unauthorized entry and all the associated risks and liabilities. In this blog, we'll step through the critical security layers that data centers need, and discuss considerations for selecting the best security entrance solution for each layer.
---
May 18, 2023
Sto was honored to be a part of this project and attended the reveal event on Monday, May 8 at the Rose Garden on Pratt's main campus. Esteemed speakers and the weighing of the ice made for an exciting event. Dan Canova, Construction Design Manager at Sto Corp., worked with the students to provide hands-on training and spoke at the event. "Sto's mission statement is Building with Conscience. Today's event represents this concept of being conscious of our future, sustainability, and change in building codes. I am confident that this next generation of architects will ensure it happens," said Dan.
---
May 16, 2023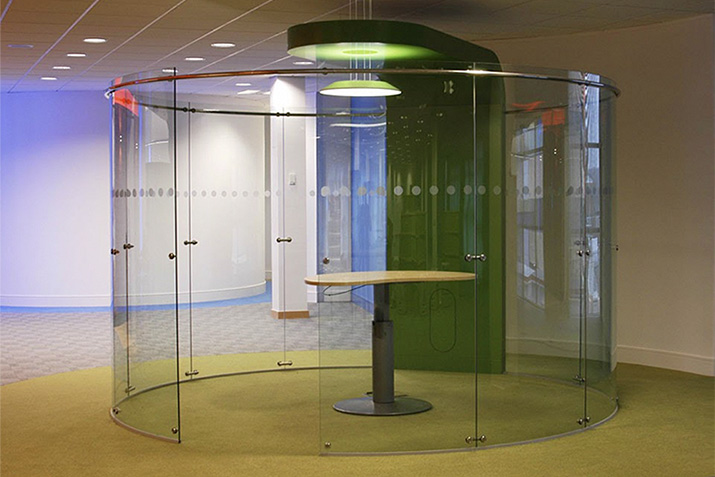 Any given office is going to have many needs. It's important to create an office that can meet everyone's needs while still exuding a modern and comfortable aesthetic. Avanti Systems offers a variety of glass enclosures for offices that can meet these wide-ranging needs while creating a functional and aesthetically pleasing work area.
---
April 27, 2023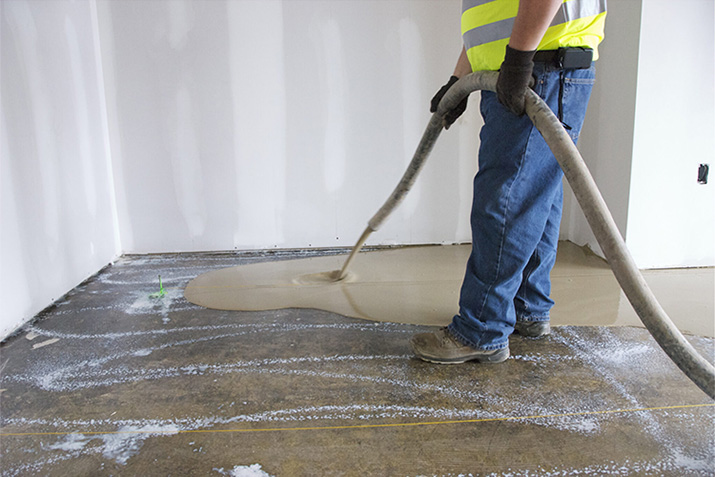 Maxxon® Commercial Pro Level-Right® is a self-leveling, hydraulic cement-based underlayment designed to flatten and smooth concrete slabs.
---
April 20, 2023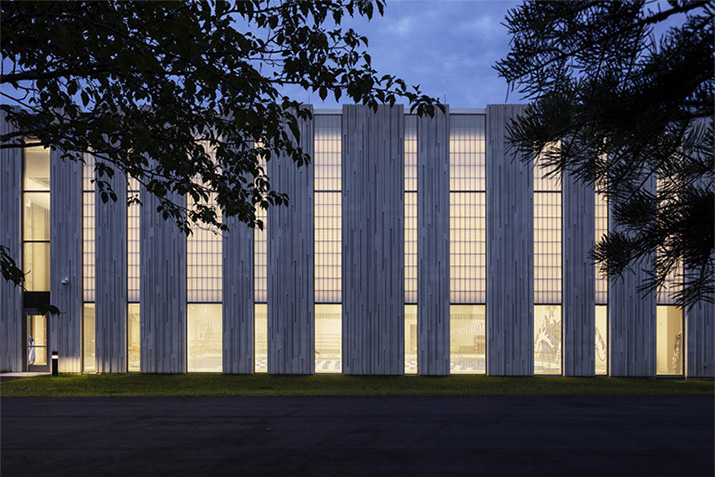 Major Industries has been manufacturing translucent panel skylights, canopies and wall systems since 1980. Their popularity is driven by the fact that they're a great way to bring soft, diffuse daylighting into interior spaces. They're also lightweight, easy to install, don't require expensive internal or external shading devices, are impact resistant and affordable. Lets take a look at what makes up a translucent panel, and how they can benefit your next project.
---
April 18, 2023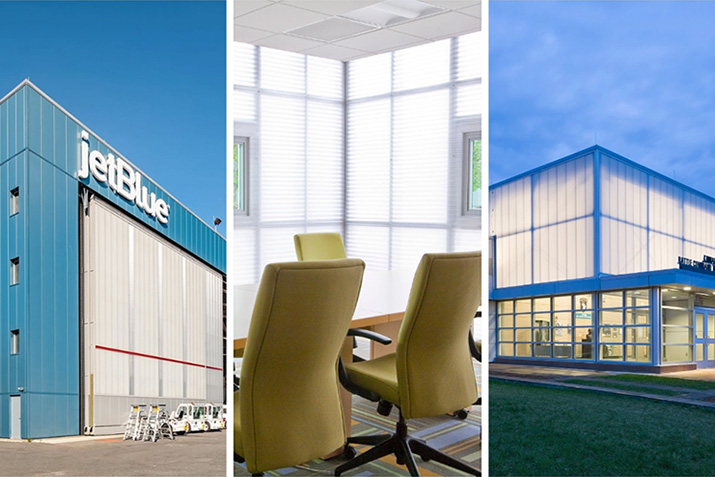 Translucent wall systems have been around for decades, often replacing windows or existing structures. Buildings began using fiberglass reinforced plastics (FRP) for daylighting applications in the mid 20th century. FRP systems offered insulation and light transmission that provided benefits where additional light was needed.
---
April 6, 2023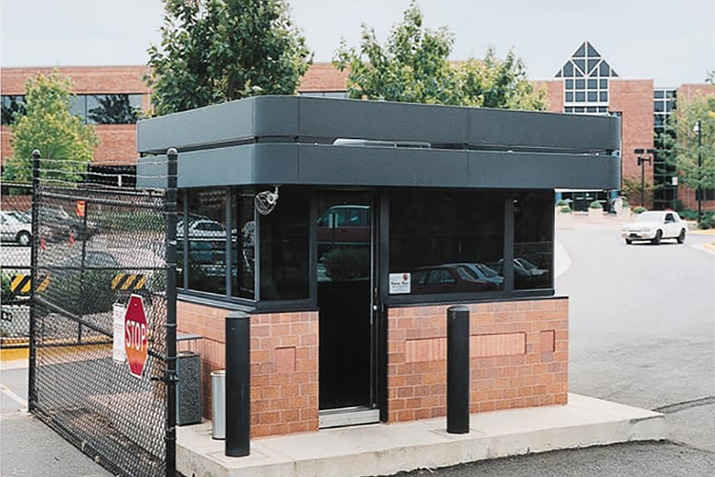 Par-Kut has taken strides to develop both features and fabrication techniques to make our buildings complement the environment and/or existing architecture. The design staff at Par-Kut works in conjunction with architects, contractors and developers to ensure that a Par-Kut building is an integral part of the site development plan. Through special facade applications, roof treatments, paint and graphic coordination and customized structural design, a Par-Kut booth will always enhance a particular urban or rural setting.
---
March 29, 2023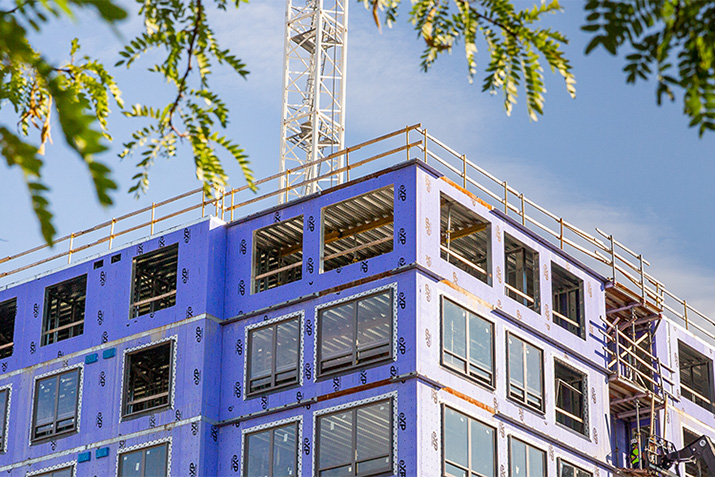 National Gypsum provides products and product disclosure documents that help architects design sustainable buildings
---
March 24, 2023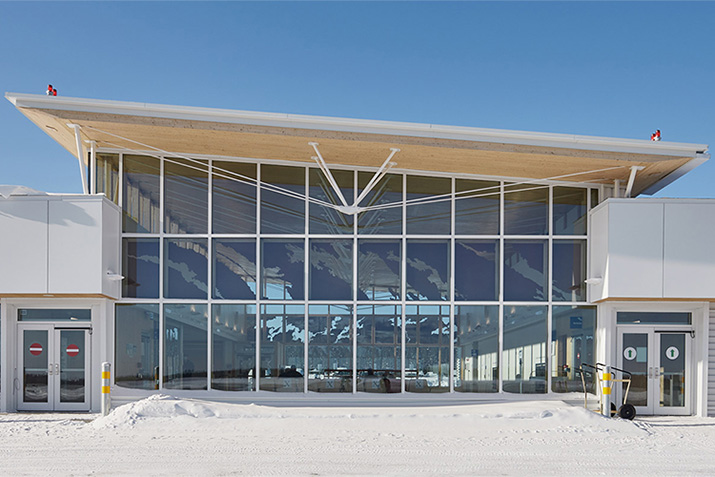 Unicel Architectural's timber curtain wall at the Chibougamau-Chapais Airport was recently honored at the Cecobois Awards of Excellence gala. The project won the prize for best institutional project under 1,000 square meters.
---
March 9, 2023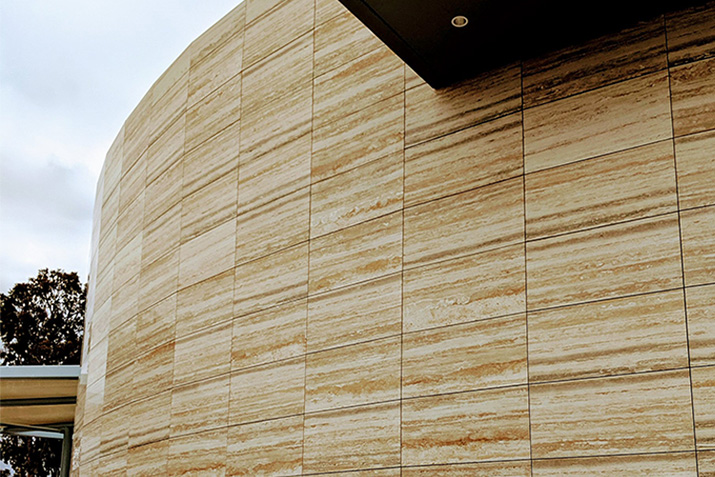 StoneLite® panels have over four decades of proven performance on the exterior of buildings throughout the world. After many years of exposure to many different environments and being subjected to extreme heat, bitter cold, earthquakes and hurricanes, the panels not only retain their natural beauty but remain durable and continue to perform.
The StoneLite® exterior stone paneling system and its installation components have been thoroughly tested by leading independent testing laboratories. They have proven performance in bond strength and flexural strength following acid freeze/thaw and UV radiation exposure. They are accepted by I.C.C. (formerly ICBO) and other code bodies for unrestricted use as exterior cladding for Type I buildings.
---
March 2, 2023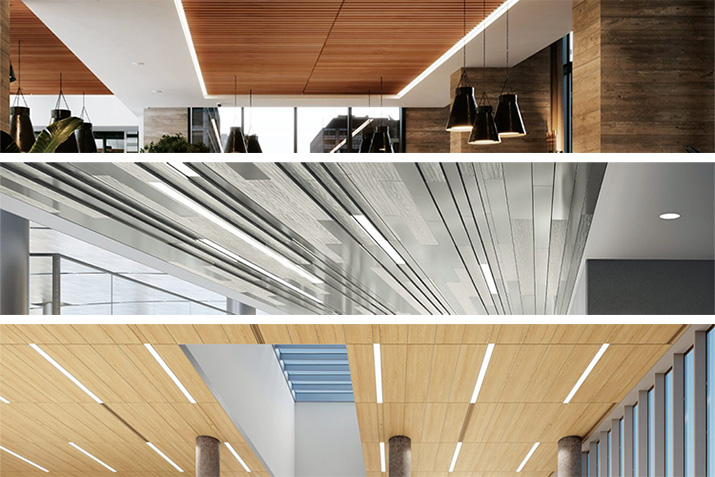 Enhance indoor environmental quality and bring occupant well-being to the forefront of your space by incorporating natural elements into your design. With a broad portfolio of wood and wood-look options, there's a nature-inspired solution that's perfect for every space.
---
January 26, 2023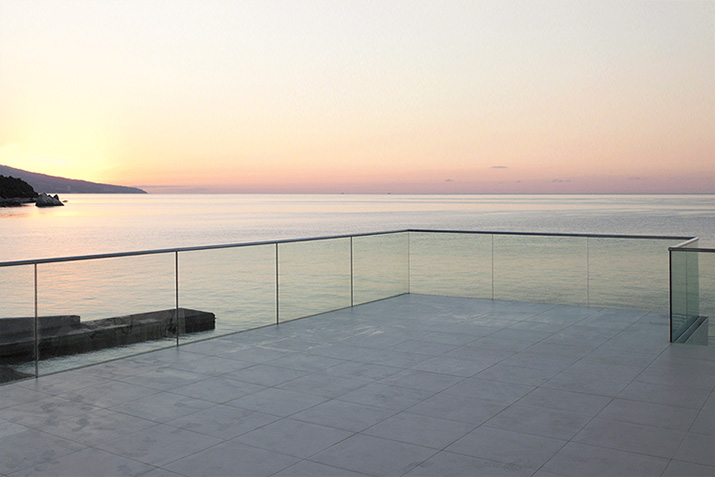 Structural glass railings systems have no posts and thin, optional cap rails. Enjoy your view with zero visual obstruction! If a minimal, clean look is what you desire Base Shoe and Standoff Systems look polished in both indoor and outdoor applications.
---
January 18, 2023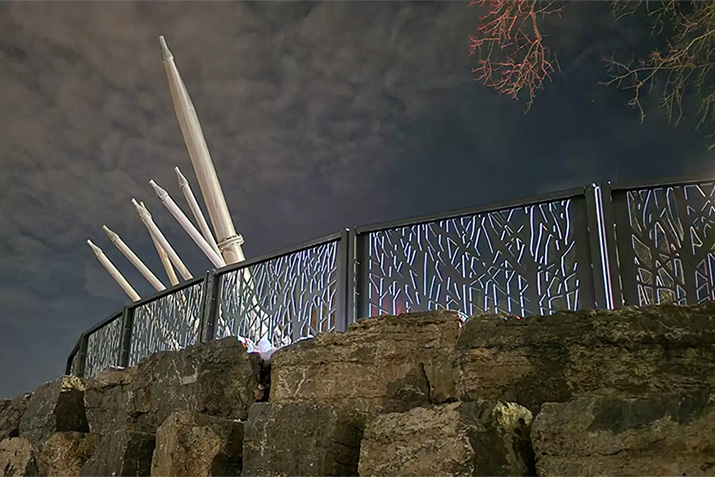 In 2021, Maglin Site Furniture introduced the FLEXX Collection, and they were eager to see how designers and landscape architects would use these versatile outdoor panels. Designed as a way to balance togetherness and privacy in shared spaces, FLEXX panels allow a single space to be divided into beautifully segmented areas.
---
January 2, 2023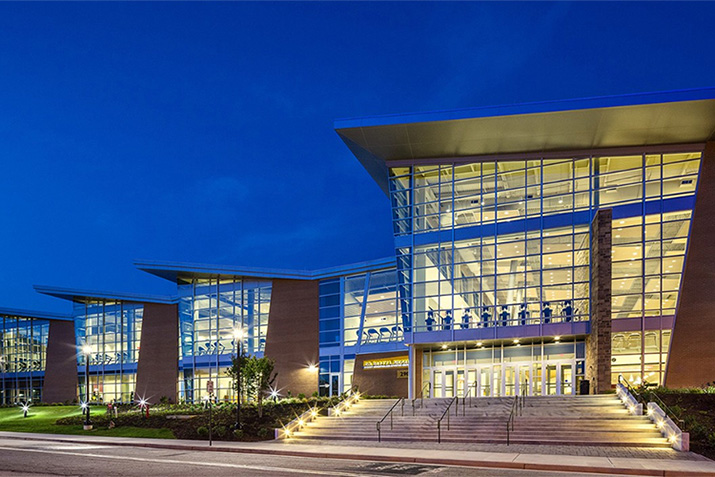 ---
December 7, 2022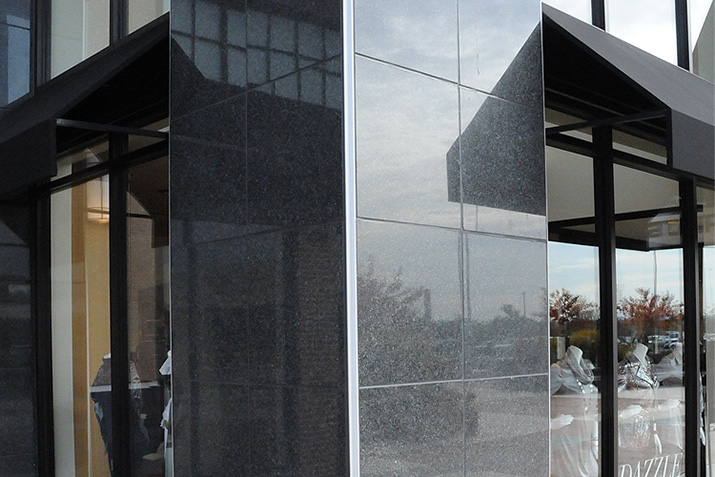 ---
November 30, 2022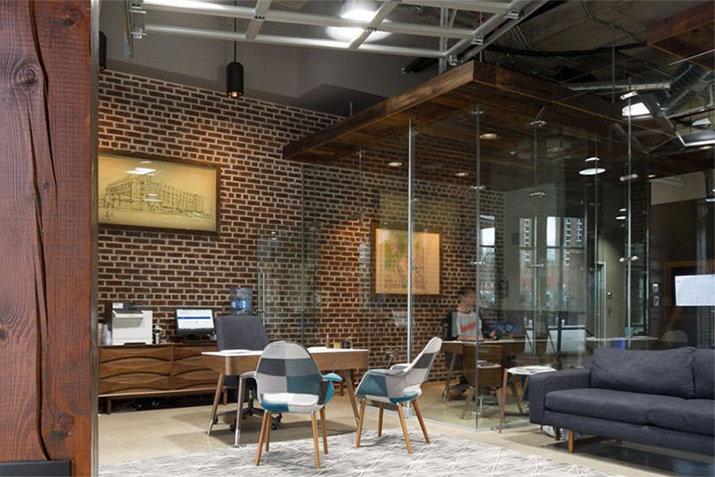 ---
October 12, 2022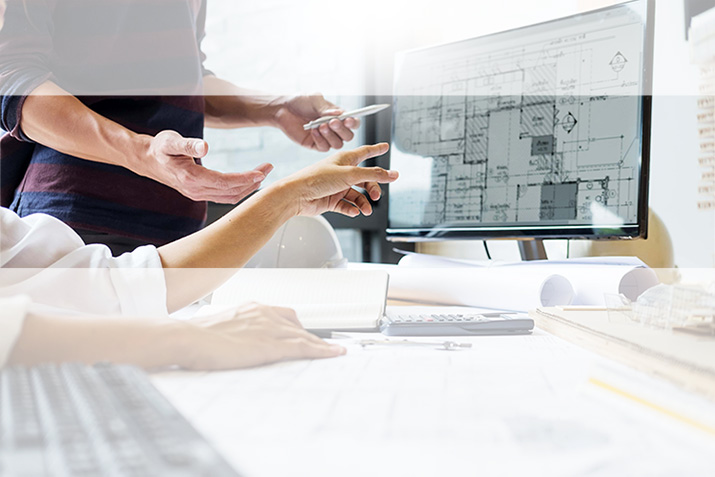 Marshield is one of the best choices for your custom radiation shielding solutions. We provide radiation shielding design and consultation services to assist you in developing a custom solution that fits your needs. We also have a Specifiers & Architects Resource Hub with information for specifiers, architects, and engineers on products, specs, CAD drawings, and many other resources.
---
October 7, 2022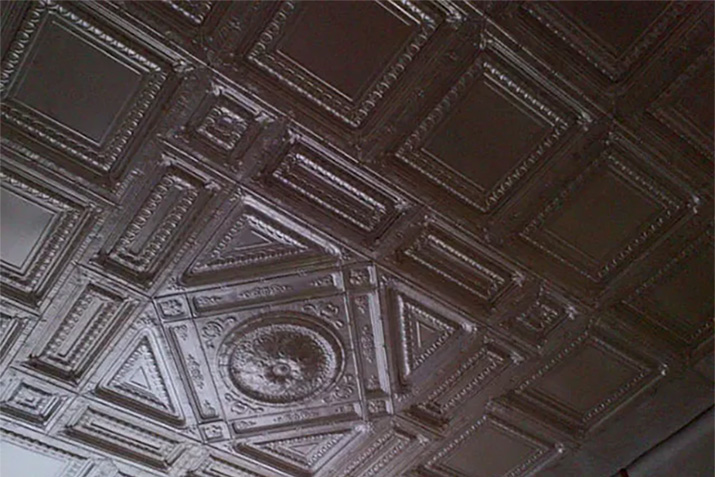 Decorative Ceiling Tiles, inc. has the ability to create an exact replica of any stamped ceiling tiles, cornices, and fillers that can be found in historic buildings throughout the world. To produce a replica and save you some time and money we require a sample of the product that is to be reproduced. We can use Aluminum, Copper or Tin Plated Steel to make your reproductions. Because Aluminum is the modern metal that will not rust, it is our material of choice over tin-plated steel and we offer you a range of colors as well as mill finish, unpainted Aluminum ready to be primed and painted. If you are going to paint your panels, we recommend using our white-coated Aluminum as it powder-coated finishes and can serve you as a primer.
---
September 23, 2022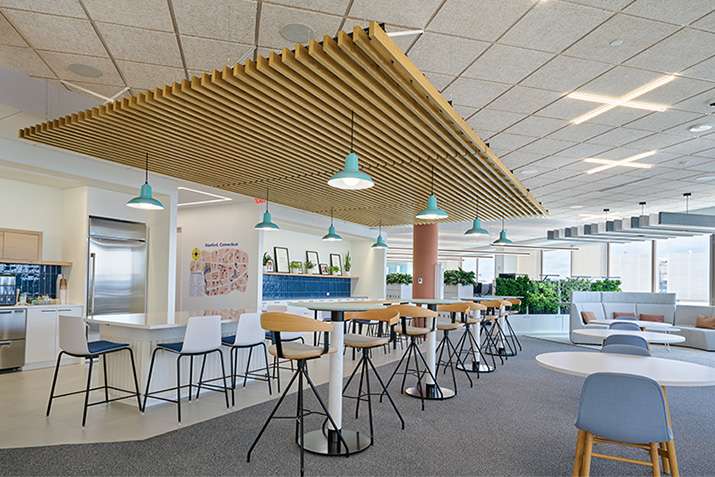 Did you know good acoustics play an essential role in improving indoor environmental quality? Learn how sound impacts occupant well-being in a space.
---
September 19, 2022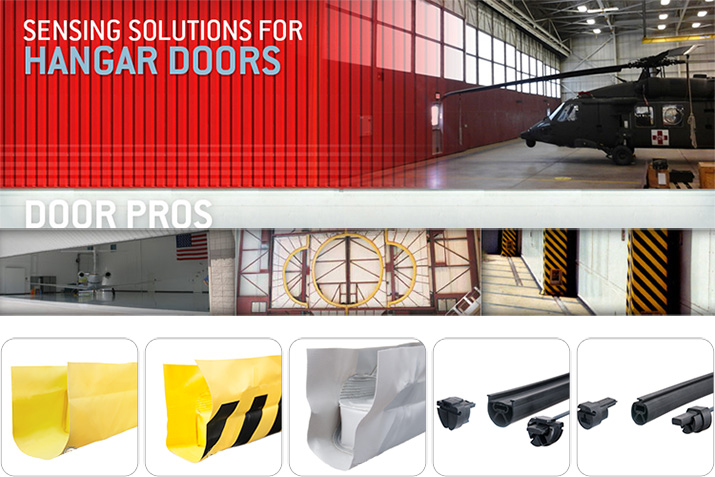 Reduce the risk of injury and damage to aircraft and equipment with custom Miller Edge hangar door sensing edges. Install on the leading edge of a sliding or bi-folding hangar door or surround an aperture opening. You can count on Miller Edge to provide entrapment protection devices that have been put to the test and proven dependable in protecting personnel, equipment, and property for over 65 years.