architecture - engineering - construction

Lighting
---
December 31, 2018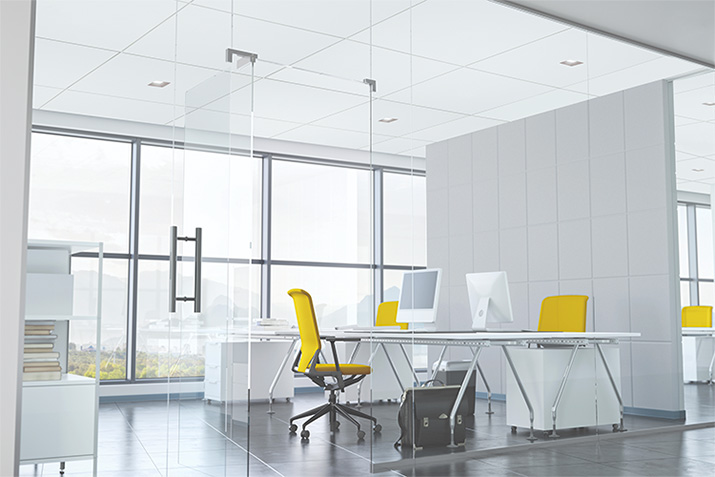 Now, get the look of timeless drywall ceilings in a suspended ceiling system. Pre-cut ceiling panels are designed to seamlessly integrate with trimless downlights.
---
December 12, 2018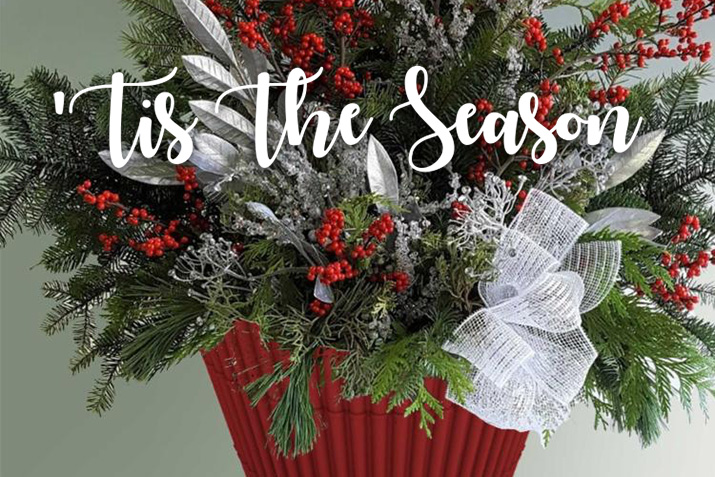 Immerse yourself in the holiday spirit! TerraCast® offers a wide selection of outdoor products that will last through extreme weathers and many winters to come! Create a statement piece for your projects by personalizing the planter with a custom graphic.
---
November 2, 2018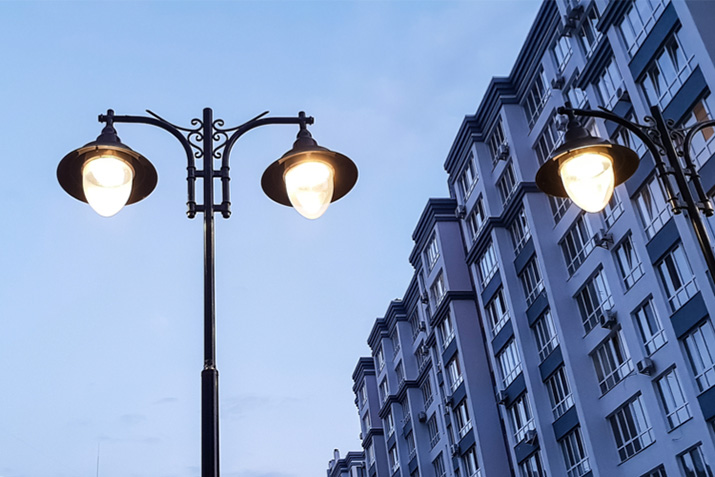 Today we want to discuss alternatives to Union Metal bases and Union Metal light poles. While metal is a strong material that can withstand a lot, it will without doubt corrode and break down over time. The goal when installing a lamppost is for it to last as long as possible so you get your money out of it. We took the same underlying ideologies behind our long-lasting planters to create a lamppost with the same durable properties.
---
September 13, 2018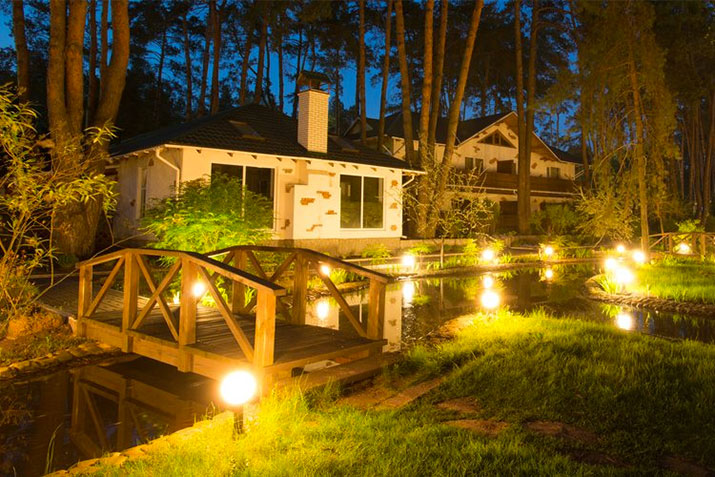 If your business has expensive energy bills, a dark and eerie parking lot, or your current lampposts and lighting fixtures are corroding, it might be time to make the investment in a new commercial lighting system.
---
August 3, 2018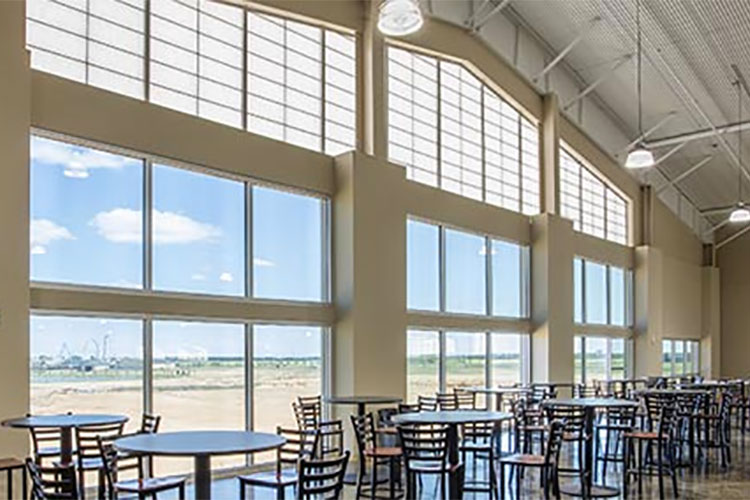 Summer heat can be rough, and solar heat gain can be a building's enemy during the hottest parts of the year. From making building occupants uncomfortable to putting stresses on HVAC systems, it can be a detriment to a building's performance. Perhaps the best way to control solar heat gain is with a daylighting system that offers built-in light diffusion, allowing for sunlight to brighten a space while keeping hot-spots at bay. From translucent panel systems like our Guardian 275®, LightBasic™ and Clima-Tite™ systems to IlluminPC™ polycarbonate multi-wall systems, we have your translucent daylighting needs covered.
---
July 23, 2018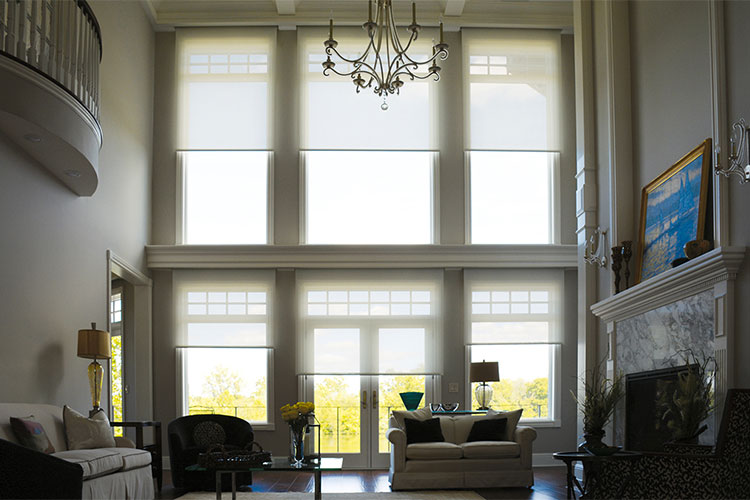 A plethora of choices exist when it comes to customizing window shades. From color combinations and openness factor to panels built to fit individual window specs and environmental benefits, window shades are one of the most customizable design solutions you can find. And they add a personalized touch, especially when it comes to their controls. Control systems give users the ability to personalize shades to their needs and preferences. Here are just a few examples of how the right shade control system can create a custom experience.
---
July 20, 2018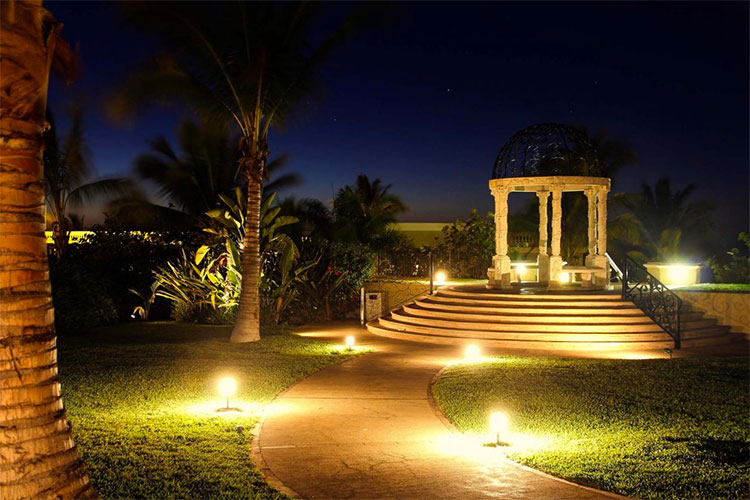 With landscape lighting, not only can you illuminate pathways and add an element of safety and security, you can artistically call attention to things that may be over looked at night, adding a new dimension to your space. TerraCast®'s line of landscape lighting options are ideal for both commercial and residential application because of the beauty, durability and longevity of resin.
---
May 1, 2018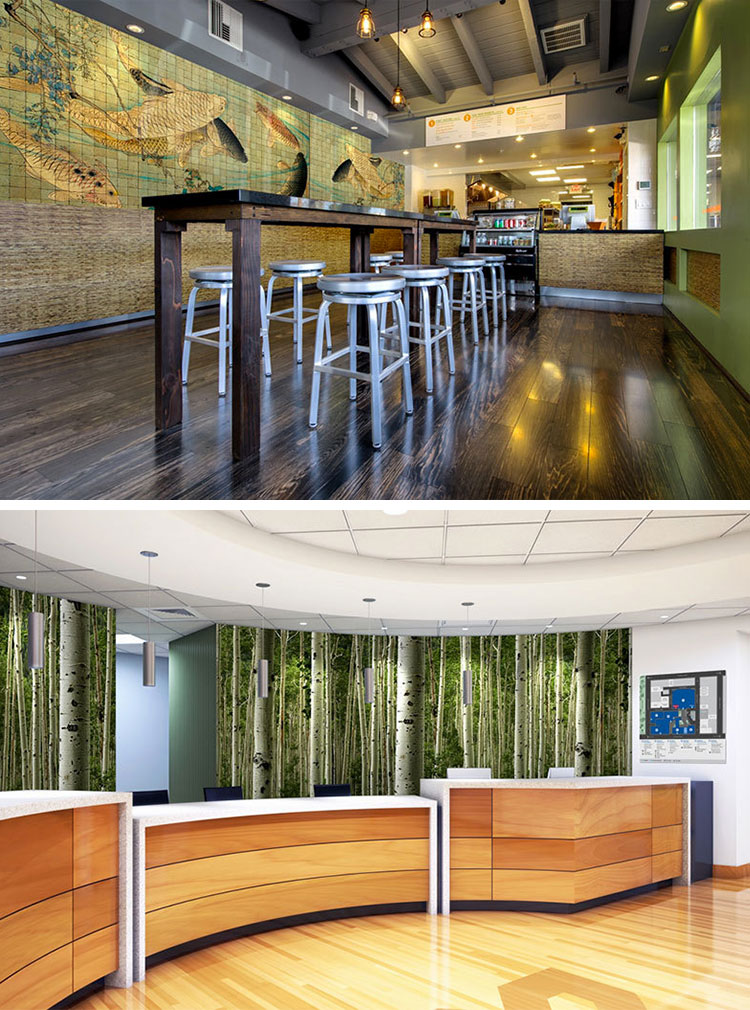 LuxCore are translucent panels that pass sanitary codes and are easy to clean. Therefore, it is suitable for wet environments such as commercial kitchens and baths. LuxCore resists scratching and is highly durable, making it perfect Wall protection in high traffic areas.
---
April 10, 2018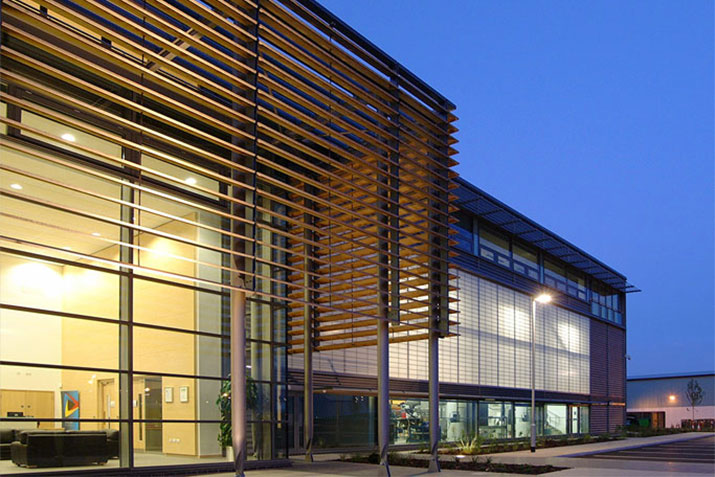 Daylighting is essential to any modern manufacturing facility as a proven way to increase productivity. Incorporating diffused natural daylight challenges architects to find creative ways to design aesthetically pleasing, yet functional and, in many cases, secure and protected spaces. Kalwall allows that creativity while meeting the most demanding manufacturing requirements for areas that need high visual acuity and visual privacy, in addition to reducing maintenance and energy costs.
---
March 21, 2018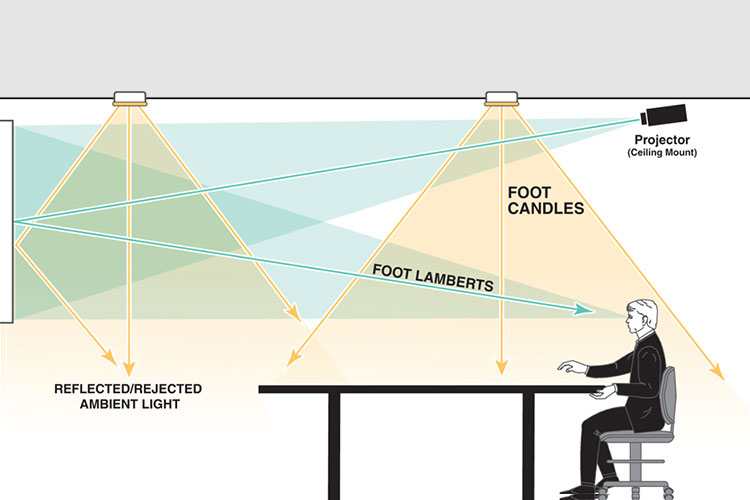 Ambient light rejection (ALR) projection screen technology has been around for a while now. Despite this, there is some confusion in the AV marketplace as to how ALR works. Some of this confusion is caused by manufacturers making inaccurate claims or promoting non-ALR surfaces as a solution. To help clear the confusion, here are some things to remember about ambient light rejection:
---
March 7, 2018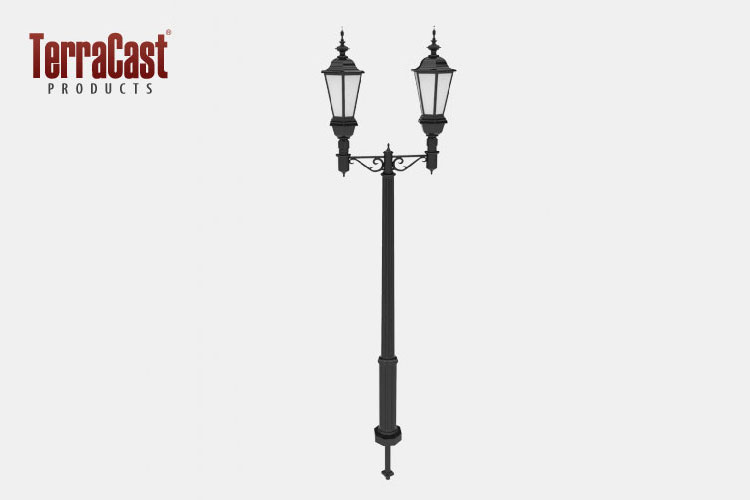 Salt resistant outdoor lighting fixtures are life changing, especially in coastal environments with high salinity levels. Moisture and salinity are incredibly harsh on lighting fixtures and other outdoor furnishings, especially those made of porous materials. Moisture creates enough issues for lighting fixtures, but add salt to the mix and corrosion sets in even faster. Without salt resistant outdoor lighting fixtures, you'll be replacing lighting poles and other fixtures in no time.
---
February 16, 2018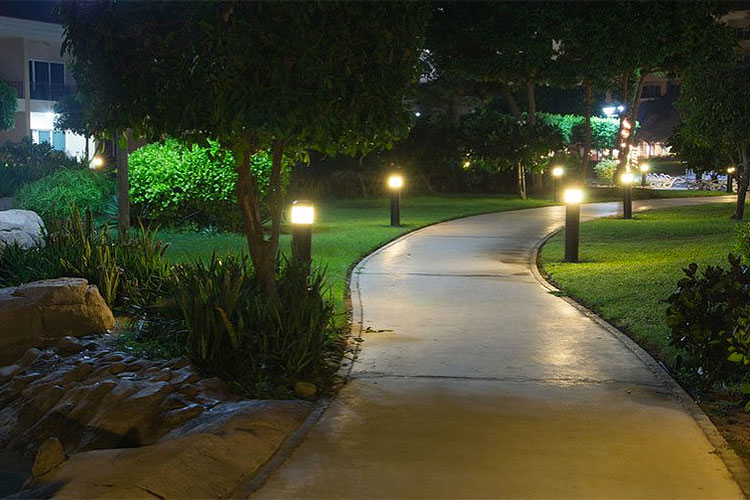 Complete landscape lighting should include a variety of fixtures with unique intended purposes, including path lighting, up lighting, shadow lighting, and so forth. We offer every type of landscape lighting you could think of—plus, our fixtures are durable, long lasting, and made right here in the USA!
---
December 5, 2017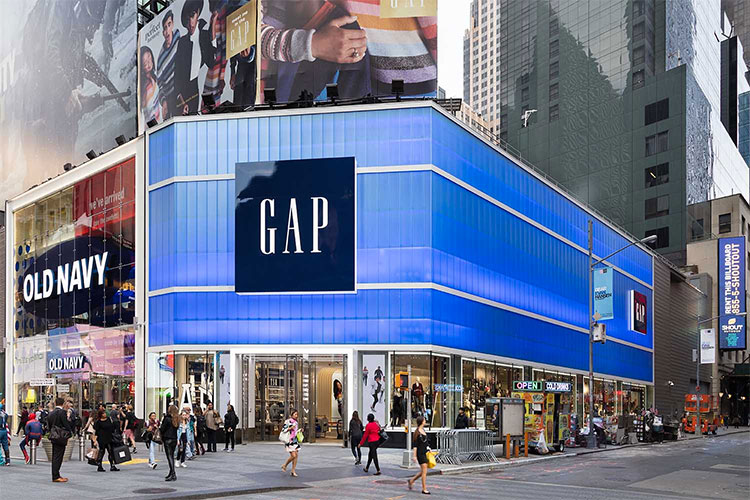 The new Gap store in Times Square, NYC is clad in EXTECH's LIGHTWALL 3440. Nearly 5,000 square feet, the blue polycarbonate panels are a custom hue that matches Gap's color palette.
---
December 2, 2017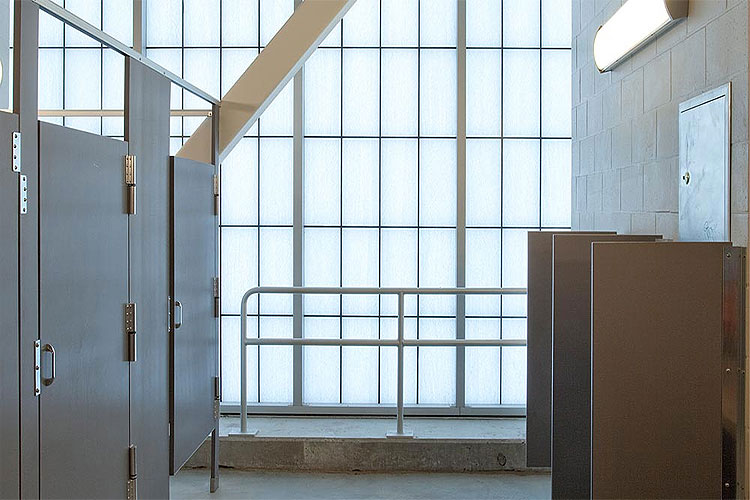 When we talk about daylighting, the first thing that comes to mind is often the image of natural light pouring into a space... but what happens when you need to bring light to a area that also demands privacy?
---
October 31, 2017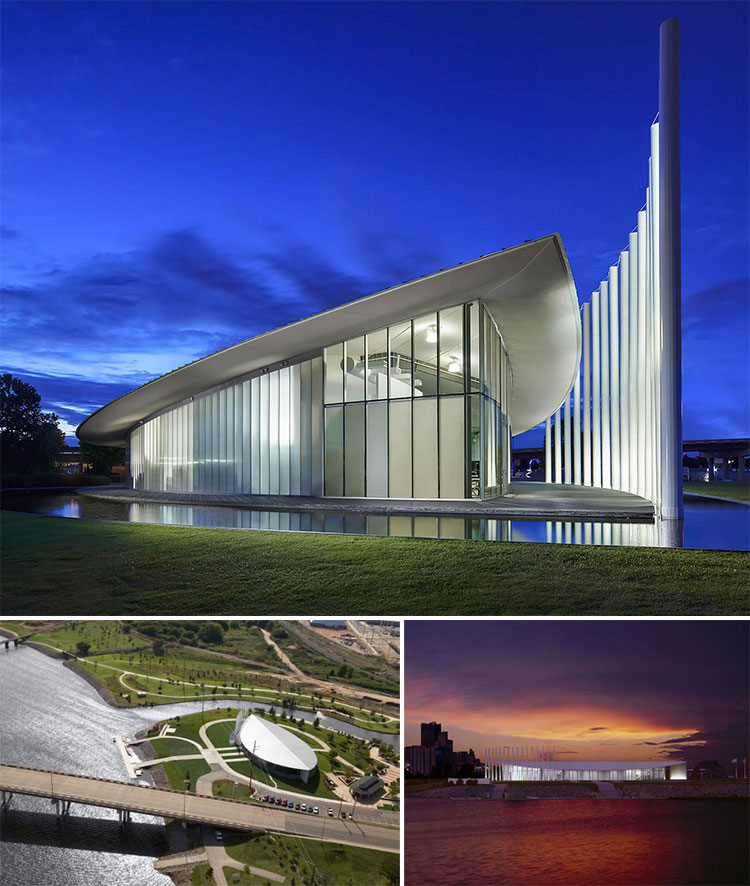 The Chesapeake Boathouse shows the design capabilities of combining translucent cellular polycarbonate with glass vision panels.
---
October 23, 2017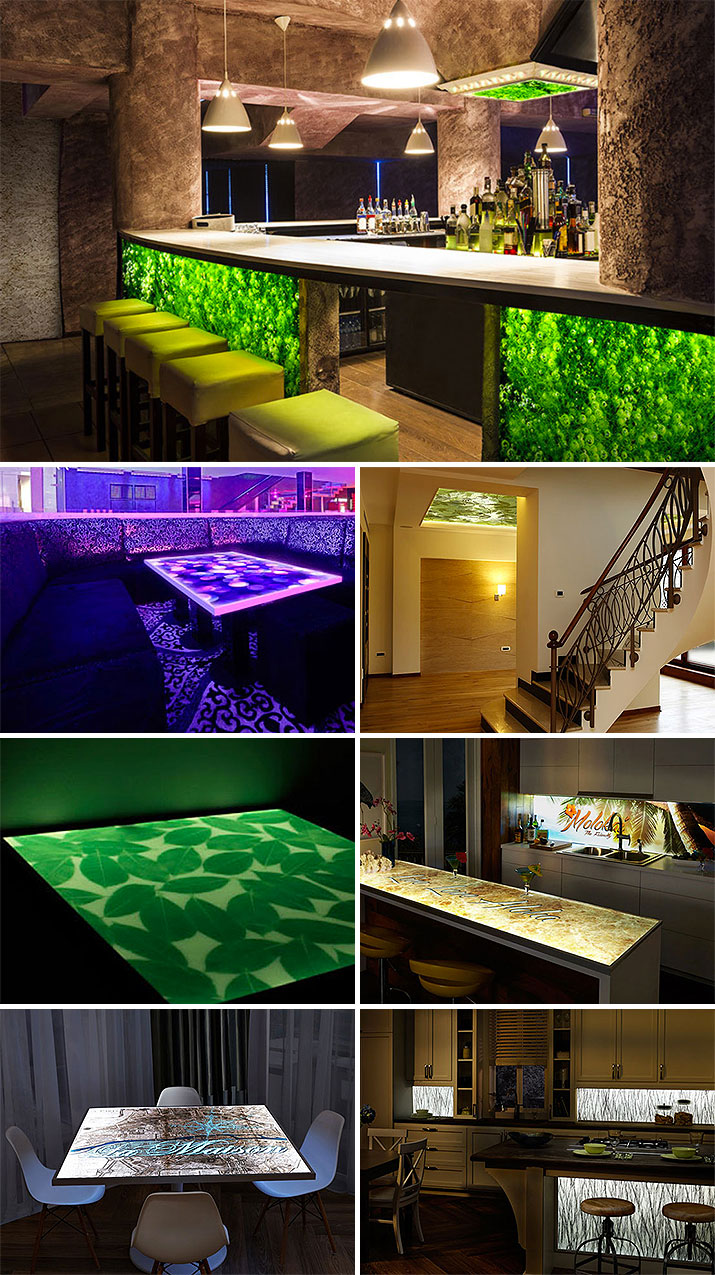 LumiSplash is a patent pending, multilayered, ultra-thin 1/4″ (6mm) decorative laminate that emits light evenly across its surface and has impressive impact, scratch, chemical, and abrasion resistant properties. LumiSplash is:
---
September 12, 2017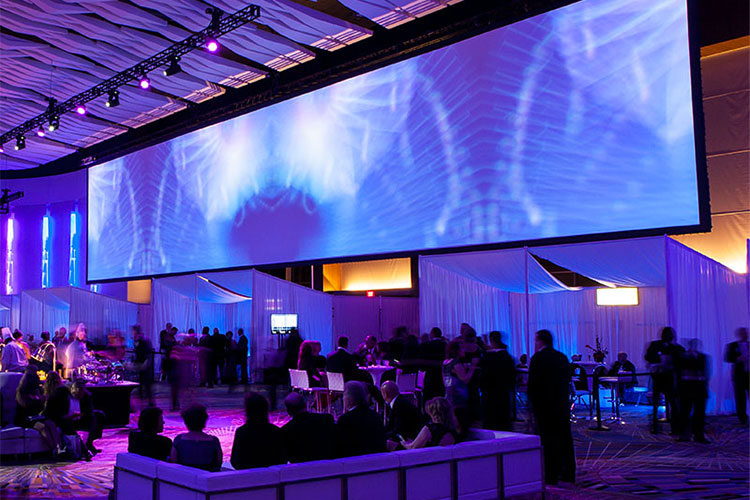 In response to requests from leading AV rental dealers, the StageScreen® is a totally new concept in projection screen design. It is designed specifically to be flown, but can also be used with legs. Either way, it is the strongest and most rigid screen on the market.
---
August 22, 2017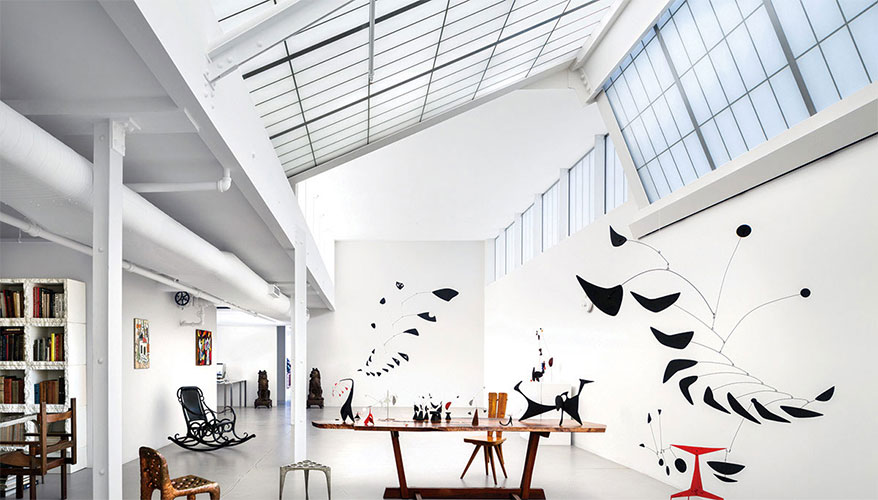 The right light is essential to experience and enhance the viewing of art, and Kalwall® has become the preferred choice of architects to provide museum-quality daylighting™ for cultural projects worldwide.
---
August 2, 2017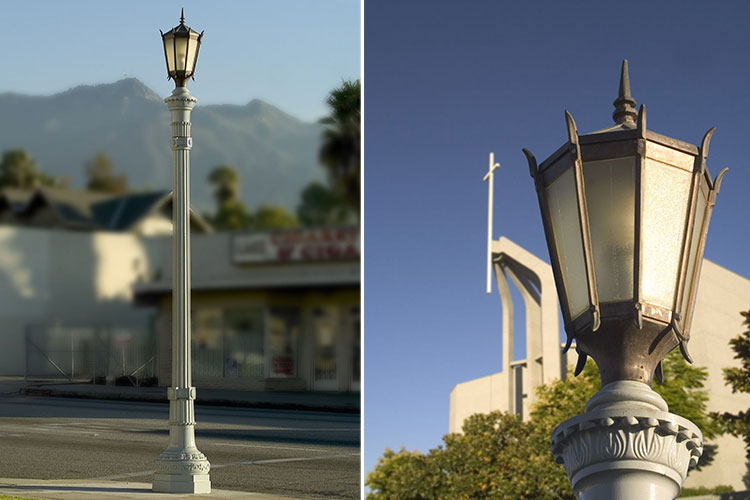 This light pole was originally installed in the City of Pasadena in the early 1920s. Its design consists of intricately detailed cast iron sections. After 85 years of service the need for additional light poles down Pasadena's famous Lake Avenue Drive became apparent. Representatives with the city expressed a desire to duplicate this early design and provide a period luminaire cast in solid bronze. Our in-house pattern and machine shop recreated the cast iron foundry tooling needed for an exact replication. Each section of the iron casting was sand blasted and several layers of paint removed revealed the raw iron casting.
---
July 27, 2017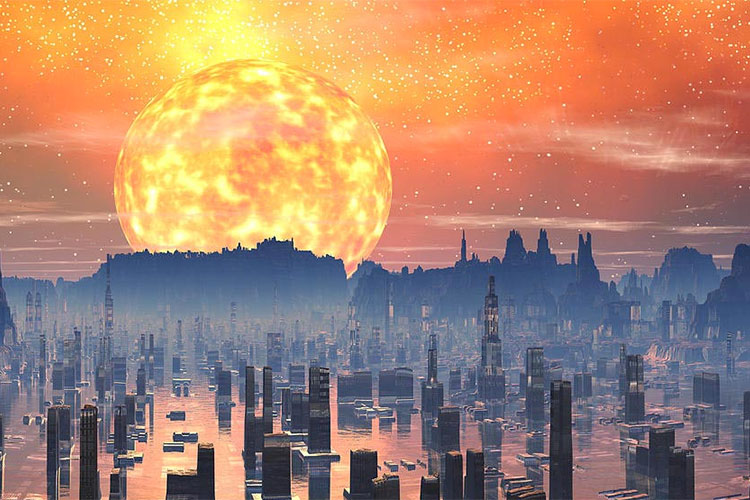 With the effects of global warming upon us, architects and building owners need to mitigate its impact in the built environment. This is not a new idea, but the necessity for design that protects against volatile weather, rising temperatures, and insect-borne diseases is now more pressing than ever. Last year, the U.S. Army Corps of Engineers created the Building Resilience website, a tool that connects community planners, home builders, architects, and engineers with building science, climate data, and community resilience resources. This is crucial information designers and building owners need if they want to confront the effects of climate change. As daylighting manufacturers, we have some thoughts on how daylighting can be used to reduce the impact of global warming on the built environment.
Finally a Hands Free Solution to Stop Bathroom Mold with the New Enhanced Broan® InVent™ Series (July 14, 2017), Creating the perfectly flat viewing surface (July 11, 2017), Great thermal performance + corrosion resistance = Clima-Tite™ translucent wall systems with fiberglass framing (June 29, 2017), UNO Helix / Spiral large scale LED fixtures (May 23, 2017), EXTECH offers LIGHTWALL 3440 translucent wall system with three new glazing options (May 15, 2017), Kalwall Panels featured in "Amoeba Wall," MIT design team's award-winning project (March 20, 2017), Global changes in construction: Kalwall's insights from BAU (March 1, 2017), Is polycarbonate the future of architecture? (February 2, 2017), Easily Earn AIA Learning Units | EXTECH, Inc. (January 6, 2017), How To Avoid The Most Common Problems With Commercial Lampposts (December 30, 2016), 5 Crazy Modern Glass Wall Partition Ideas for a Loft Apartment (October 17, 2016), Color Rendering Index: Why It's important in Outdoor Lighting (September 23, 2016), Make your buildings look good with uniquely designed polycarbonate products for building exteriors (September 19, 2016), Delray LED Circles: Uno • Dos • Cylindro I/II/III (September 14, 2016), The Role of LEDs in Outdoor Lighting Design (June 27, 2016), Turn your backyard into a haven (June 15, 2016), The Rise of Outdoor Lighting: Enhancing Aesthetics and Extending Entertainment (May 26, 2016), How To Upgrade Light Poles With Decorative Bases (May 19, 2016), Another Award-Winner: Verti-kal™ and the John Fry Sports Park Pavilion (April 22, 2016), Broan NuTone invents new mosquito barriers for decks (April 13, 2016), Maglin has collaborated with Philips Lumec to offer a design-integrated line of sustainable site furniture (February 17, 2016), Kalwall Featured: Guide Dogs for the Blind New Student Residence (December 30, 2015), 10 Major Benefits To Installing LED Tree Ring Lighting (December 9, 2015), BP Bright Lights (November 25, 2015), Reeder Illuminated Sign (November 23, 2015), DesignRail® Lighting Kits - See the night in a whole new light! (October 16, 2015), Custom Support Structure Delivers 4D Mapping Images (October 9, 2015), Light your way with environmentally friendly solar lighting bollards (April 20, 2015)