architecture - engineering - construction

Lighting
---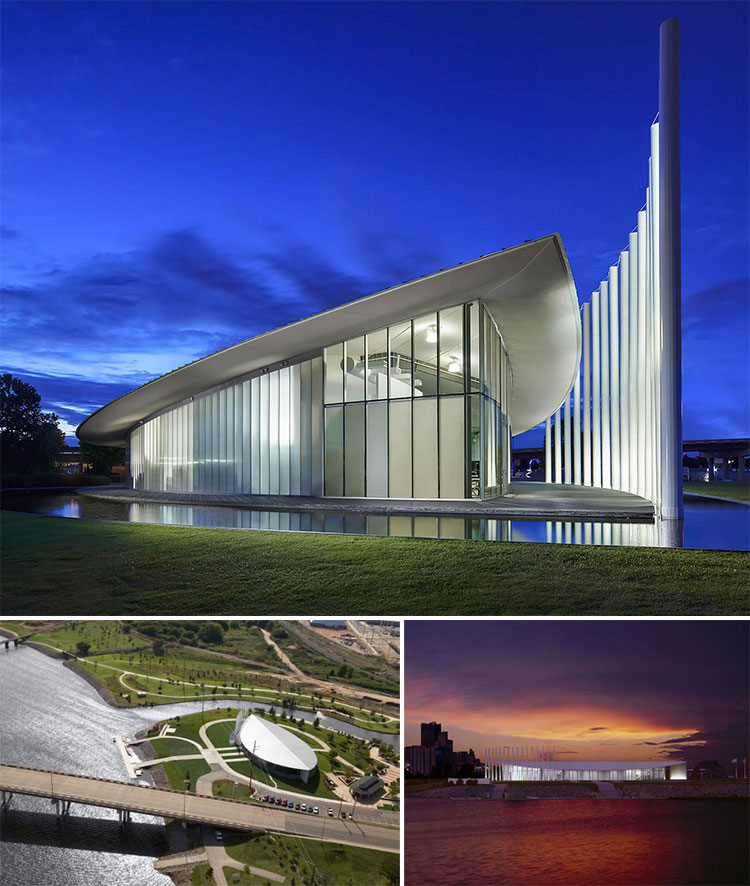 Location: Oklahoma City, OK
Architect: Elliot + Associates Architects
System: LIGHTWALL
The Chesapeake Boathouse shows the design capabilities of combining translucent cellular polycarbonate with glass vision panels. Framing systems that can accommodate both polycarbonate and glass effectively are a rare commodity, but EXTECH's systems possess this capability.
To create this sparkling facade, EXTECH's LIGHTWALL standing seam panels were connected directly to steel studs, nominally 2 feet on center. To create the smooth exterior, the standing seams were turned inward.
Due to the lightness of the polycarbonate panels, the installation time for the application was minimized. The end result not only delivered natural daylighting for the daytime hours, but it also provides a charming aesthetic by glowing like a constellation at night.
Company: EXTECH/Exterior Technologies, Inc.
Product: Translucent Walls
Source: https://extechinc.com/project-gallery/translucent-walls/translucent-panels-chesapeake-boathouse-oklahoma-city-ok/
Tags: Architecture | Building | Design | Lighting | Wall Panels
---
LumiSplash is a patent pending, multilayered, ultra-thin 1/4″ (6mm) decorative laminate that emits light evenly across its surface and has impressive impact, scratch, chemical, and abrasion resistant properties. LumiSplash is:
The first ultra-thin, lighted laminate system with no air gap required for LEDs. This system uses a Light Bar and Light Guide Panel to produce luminance across a translucent surface.
A one-of-a-kind product that combines art with lighting in a durable laminate, creating a unique focal point for any home or business.
A low-voltage system that comes with the necessary electrical components to simply plug into a 110-volt receptor. LumiSplash can also be hardwired for permanent installations by a local electrician.
Suitable for most vertical and horizontal applications where other decorative laminates could be used.
Easily fabricated with standard woodworking tools such as routers, saws, and drills.
Easily used to backlight your own stone, acrylic, or other translucent materials with it's Light Guide Panel.
Lumisplash Idea Library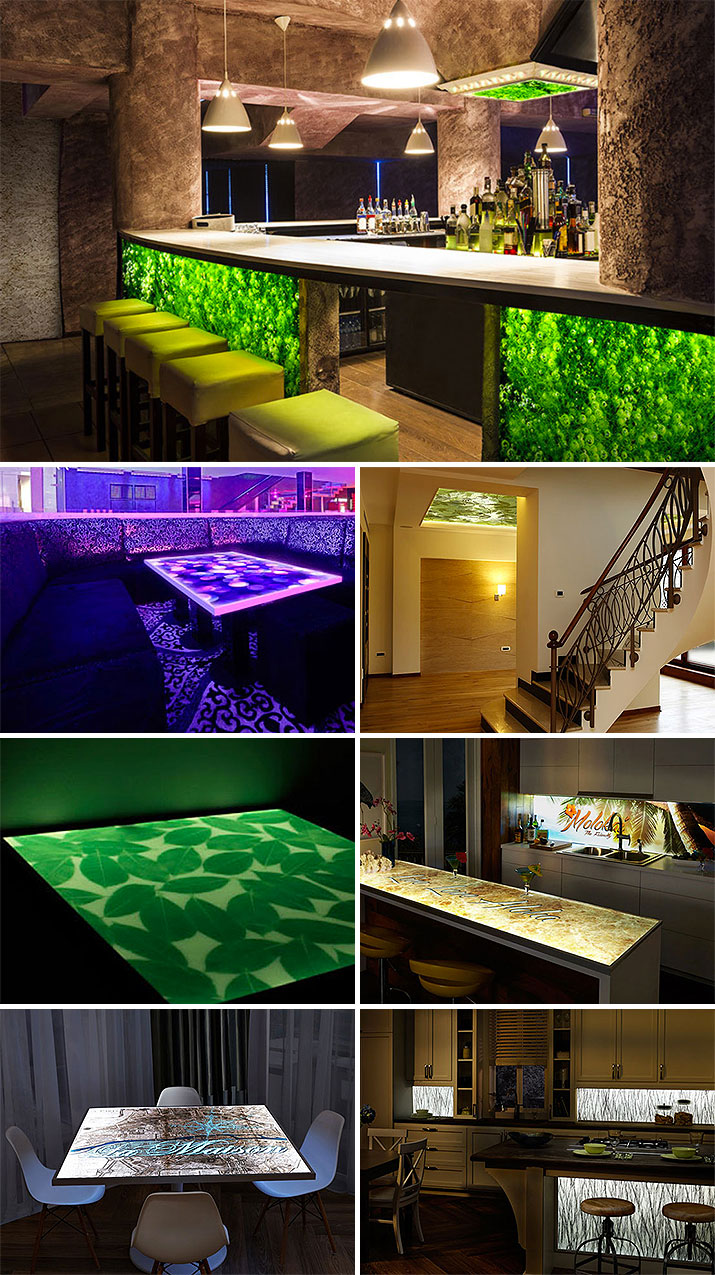 The "Lumisplash Top" includes printed artwork and a protective surface. It has the option of extra graphics. The "Lumisplash Kit" includes ATI light guide panel, LED lights, and a decorative graphic panel. It also has the option of different molding configurations and extra graphics.
Company: Decorative Ceiling Tiles, Inc.
Source: https://www.decorativeceilingtiles.net/idea-library/by-material-lumisplash-idea-library/#prettyPhoto
Tags: Color | Furniture | Interior Design | Lighting | Wall Panels
---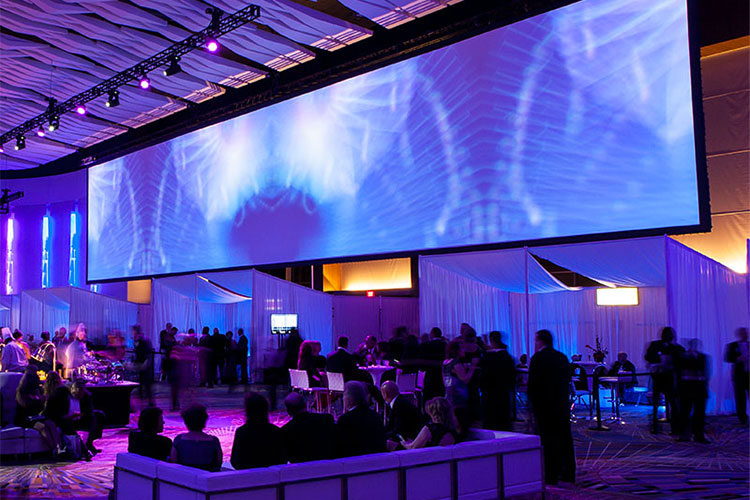 In response to requests from leading AV rental dealers, the StageScreen® is a totally new concept in projection screen design. It is designed specifically to be flown, but can also be used with legs. Either way, it is the strongest and most rigid screen on the market.
The truss system is completely modular. All available sizes of StageScreen® are built from combinations of the same 6 standard color-coded frame sections pictured in the images above. Not only does this make screen assembly faster and easier, but if a frame section should ever become damaged you can replace it in seconds without tools.
AV rental dealers can easily streamline their inventory with the StageScreen®. You can change a Multiformat to an NTS.
The StageScreen® utilizes an 8" truss that is significantly stronger than traditional truss folding screens
It is engineered to hold tolerance after repeated usage.
Color coded frame sections ensure fast and easy assembly.
Draper performed in-house testing of the strength of the StageScreen® truss compared to a folding truss screen. The results were dramatic: StageScreen® proved to be over 60% stronger, holding strong long after the folding truss failed.
The image area of each screen is exact and true to format.
StageScreen® can be assembled in about half the time of a comparable truss folding screen. See video below.
No hinges, no snaps, and no Handy Cranks are required.
Frame sections are connected with permanently attached threaded links and guide pins. No lost handy cranks.
Easy to follow color-coded assembly instructions are included with each StageScreen®
StageScreen® features a revolutionary new viewing surface attachment method. Using the attached DuraLoop™ bungee cord loops with handy nylon pull-tabs, simply hook the surface to the posts on the frame. DuraLoops are longer lasting than traditional snaps, and provide even self-centering tension for the viewing surface. You'll never want to use snaps again.
The viewing surface is stretched perfectly flat, resulting in the highest picture quality.
Sizes available are listed in charts below and depend on surface selected.
Company: Draper, Inc.
Product: Projection Screens
Source: https://innovative.draperinc.com/projectionscreens/productdetail.aspx?detail=581
Tags: Audio Visual | Color | Design | Lighting
---
The right light is essential to experience and enhance the viewing of art, and Kalwall® has become the preferred choice of architects to provide museum-quality daylighting™ for cultural projects worldwide.
Calder Foundation Gallery
New York, New York, U.S.A.
The diffuse daylight of Kalwall panels cleverly showcase the unique sculptures and mobiles of Alexander Calder and the other artists on display. Softly balanced, glare-free light envelops the art from every angle. The use of Kalwall turns what was once three disparate rooftop sheds into a breathtaking space.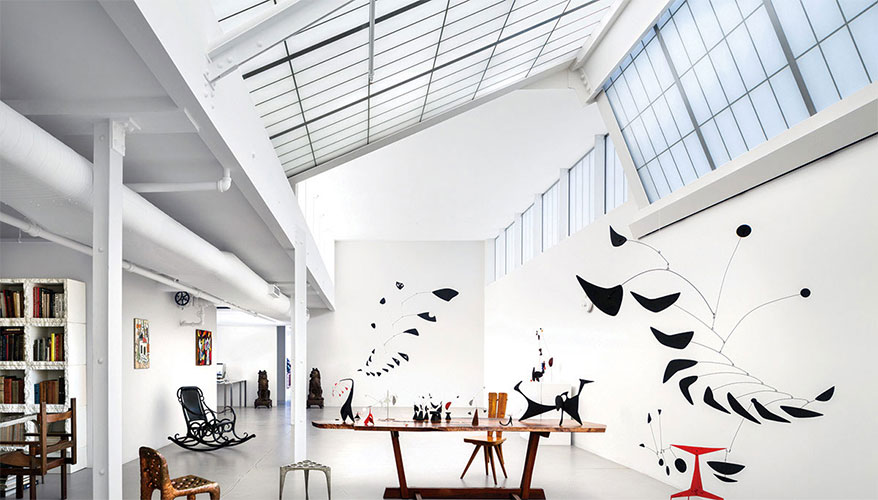 Luxembourg Freeport
Niederanven, Luxembourg
The ability to provide necessary temperature control, along with safety and security, made Kalwall the choice for this duty-free storage unit where wealthy art investors can store their valuable collections. Kalwall provides museum-quality daylighting for viewing artwork as well as privacy and superior structural integrity that allows peace of mind.
Elgin Artspace Lofts
Elgin, Illinois, U.S.A.
A centerpiece Kalwall skylight was reintegrated into a 1908 Sears building being converted to a mixed-use space. Kalwall panels with .10 U values were chosen to provide exceptional thermal performance and low solar heat gain. The skylight provides diffuse daylight to both levels of this historic building and beautifully highlights the central gallery.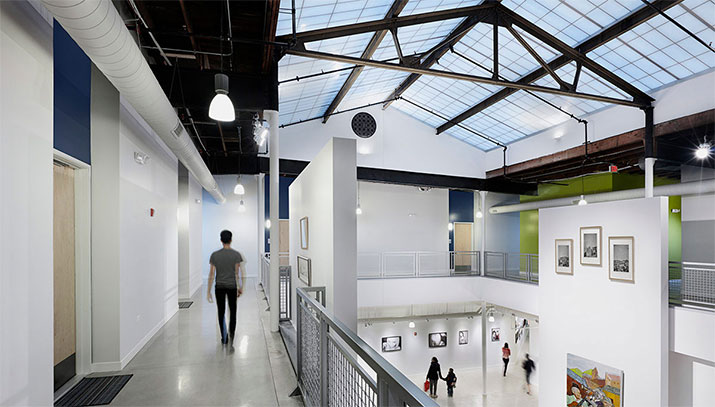 Crocker Art Museum
Sacramento, California, U.S.A.
Perfectly diffuse top lighting by Kalwall allows the vibrant colors of the artwork below to come through naturally, as opposed to the harsh effects of artificial lighting.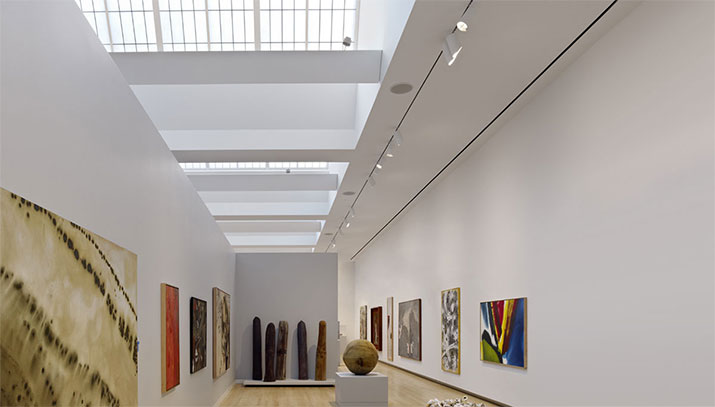 Blackfoot Crossing Historical Park
Sisika, Alberta, Canada
The architect of this breathtaking building viewed his design as "a reinterpretation of a vast range of Blackfoot cultures," and Kalwall is a dominant feature in that design. Kalwall panels are used to create the central teepee that greets visitors as they enter this historical center that promotes and preserves the culture of the Siksika Nation Peoples. The panels emit an ethereal glow at night reminiscent of traditional lanterns created by ancient cooking fires, reflecting the functionality of teepees as well as a connectedness to earth and sky.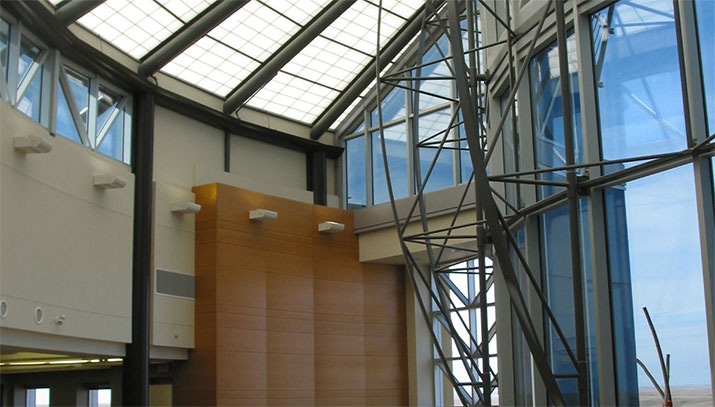 Company: Kalwall Corporation
Source: https://www.kalwall.com/2017/08/09/visual-blog-kalwall-in-the-cultural-market/
Tags: Design | Lighting | Skylights | Window Shades | Windows
---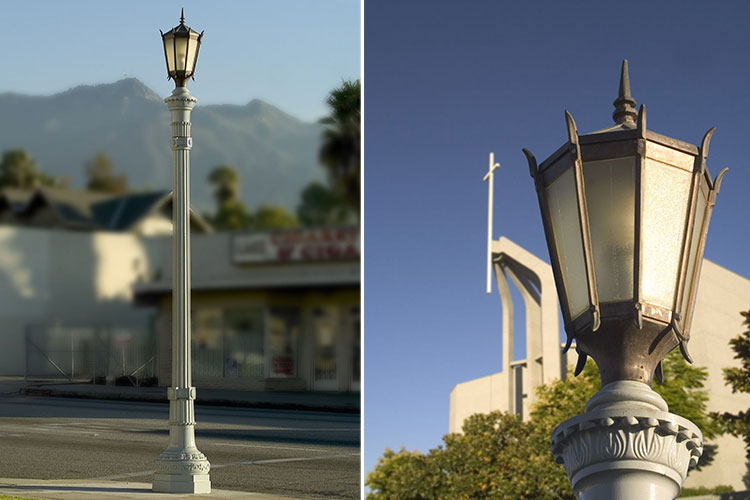 Niland's in-house pattern and machine shop recreated the cast iron foundry tooling needed for an exact replication
This light pole was originally installed in the City of Pasadena in the early 1920s. Its design consists of intricately detailed cast iron sections. After 85 years of service the need for additional light poles down Pasadena's famous Lake Avenue Drive became apparent. Representatives with the city expressed a desire to duplicate this early design and provide a period luminaire cast in solid bronze. Our in-house pattern and machine shop recreated the cast iron foundry tooling needed for an exact replication. Each section of the iron casting was sand blasted and several layers of paint removed revealed the raw iron casting.
Secrets of the early artisans that created the original tooling began to surface. The master journeyman of that era indeed had a story to tell and their work and creative ingenuity came to light. We estimated the original carvings in the original all wood tooling to be just over 4,000 man-hours back in 1920. Each individual section of detail had to be individually hand carved back then. The use of pillow blocks and triple radii shrink ratios allowed for a tight level uniform fit with an "as cast" casting. We came to discover this "trick of the trade" through careful analyzing the core prints after the old paint layers had been completely removed. We pulled sections of original detail out of the castings with a high performance non-shrinking reproduction polymer resin. The shrink ratios were added back to the wood turnings and the detail added back to the top of the pattern to bring the castings back into original tolerance. With the use of reproduction polymer resins and fine dental tools we were able to complete all the tooling on this job in less than 1,000 man-hours, allowing us the luxury of winning this work and learning from the master craftsmen of a bygone era.
Innovations in the casting process have come along way in the last century. One hundred years ago, wet "green sand" was the standard method of production. Erratic shrinks and tooling pulls would justify the use of triple radii shrink and pillow blocks. Today modern chemistry has given the age old foundry process the ability to control shrink more accurately. The use of chemically bonded "dry sand" to cast the individual parts allowed us to tighten up the tolerances and ensured a crisp detail throughout every pour. Very little machine time was spent preparing these castings for their final end use, yet the rich grain texture of fine iron castings gives each pole an individuality unique to itself. High performance acrylic primers and finish coatings completed this pole which will provide a maintenance free finish for at least 20 years.
The luminaire itself was also duplicated, only Niland was able to cast this tool in bronze, keeping with the original design from 85 years ago. Over the years most of the luminaires had been replaced with cast aluminum recreations. Our ability to cast this luminaire in bronze got the design back to its original historical intention. The light source recommended to the city utilizes electronic ballasts fully enclosed and potted in resin. This ballast allows increased life of the lamp and increased performance due to the decreased light loss factor associated with these high performance products.
Company: Niland Co.
Source: http://www.nilandco.com/project-gallery/lake-avenue-restoration
Tags: Design | Landscape Design | Lighting
---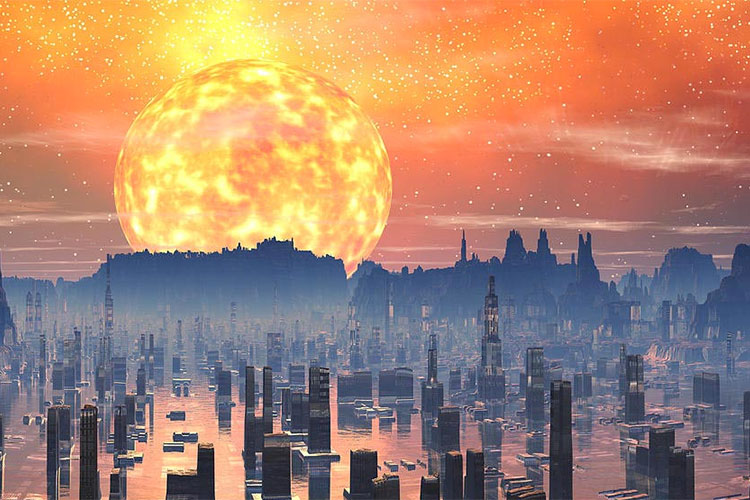 With the effects of global warming upon us, architects and building owners need to mitigate its impact in the built environment. This is not a new idea, but the necessity for design that protects against volatile weather, rising temperatures, and insect-borne diseases is now more pressing than ever. Last year, the U.S. Army Corps of Engineers created the Building Resilience website, a tool that connects community planners, home builders, architects, and engineers with building science, climate data, and community resilience resources. This is crucial information designers and building owners need if they want to confront the effects of climate change.
As daylighting manufacturers, we have some thoughts on how daylighting can be used to reduce the impact of global warming on the built environment.
Daylighting that can withstand Severe Weather
Because of global warming, weather events like hurricanes, flooding, and tornadoes have become more powerful (Superstorm Sandy in 2012 and Supertyphoon Haiyan in 2013 have both been partly attributed to global warming).
But just because nature has become more dangerous doesn't mean we should barricade behind steel walls. Instead, robust daylighting systems should be utilized. By incorporating daylighting into architecture, occupants remain connected to the outdoors, and the structure reduces its carbon footprint.
It's important to use daylighting systems and materials that possess excellent water weepage and can withstand high wind loads. These attributes will be determined by the system's glazing and framing.
Polycarbonate is one of the best forms of glazing when it comes to strength and durability, and it by far outperforms glass (polycarbonate is 250 times more resistant to impact than safety glass), as well as fiberglass reinforced panels, or FRP (polycarbonate is 4 times more resistant to impact than FRP).
Additionally, the system framing must have elements that facilitate excellent water control and leak resistance, like properly placed weep holes and water stops. An example of a highly resilient daylighting system is EXTECH's LIGHTWALL 3100LSpolycarbonate wall system, which meets ASTM E-1886 and E-1996 tests for hurricane impact / windborne debris at clear spans of 8 feet. It is an excellent daylighting product in the face of torrential weather.
Protection Against Intense Heat
With global warming comes rising temperatures. Data has uncovered a long-term warming trend, and at this rate, temperatures could rise as much as 8 degrees by the end of this century (though that does not sound like much, a global increase in this scale would have dire outcomes). Even if carbon emissions worldwide are drastically cut, escalating temperatures are a factor humans must face.
With warmer temperatures comes the threat of increased solar heat gain (the temperature inside a structure that results from solar radiation). If precautions are not taken when choosing the daylighting glazing, people will either bake in a convection oven, or the cooling system will have to run at non-stop full capacity – neither choice is ideal. To protect against these scenarios, glazing that blocks infrared rays is recommended for daylighting structures. Polycarbonate is one of the few materials that can effectively and economically block infrared radiation.
Though humans can take many actions to reduce global warming, its effects will never be completely vanquished; mitigation is the only way forward. By accepting this, architects and building owners can be a leading force in climate change preparation – if they have the foresight now to build structures that deal with global warming's impact, humankind will be safer, happier, and quite possibly, live to one day stop climate change for good.
Company: EXTECH/Exterior Technologies, Inc.
Product: Translucent Walls
Source: https://extechinc.com/global-warming-how-architects-building-owners-can-prepare-the-world/
Tags: Energy | Exterior Design | Lighting | Louvers | Sustainability | Wall Panels
---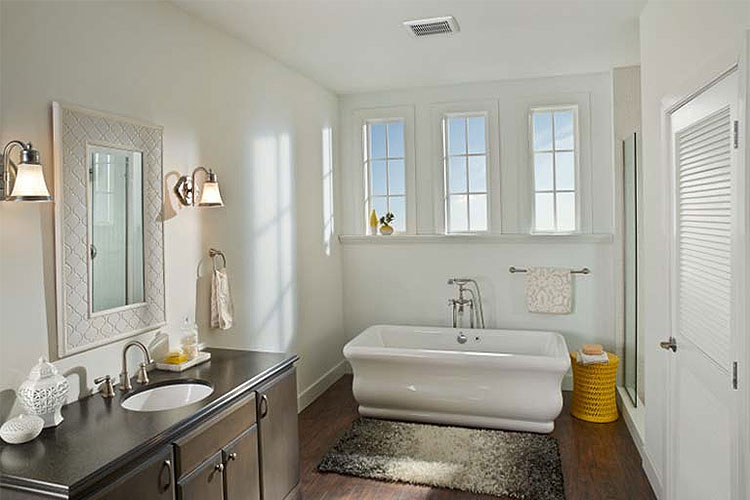 Broan® InVent™ Series now offers Humidity Sensing Fans, featuring Sensaire Sense-on-Rise Technology
Bathroom fans are great at fighting moisture which can lead to mold, but only if used properly. Broan's innovative Sensaire Sense-on-Rise Technology is now available on the InVentTM Series ventilation fans. Homeowners can now have a worry free solution for excess humidity combined with the great InVent features.
Sensaire Sense-on-Rise Technology is designed to detect humidity before condensation occurs. The humidity sensor automatically turns fans on when a rapid rise in humidity is sensed, or when humidity rises above the homeowner's pre-set humidity set point. The humidity sensing technology quickly works to eliminate fogged mirrors and manage moisture, providing exceptional indoor air quality for bathrooms, laundry rooms and mud rooms. Sensaire Sense-on-Rise technology detects an increase in humidity up to 40% faster *to automatically turn the fan on before moisture forms on mirrors.
"At Broan, we're incredibly proud of the enhanced InVent Series. Homeowners are now able to have superb ventilation and humidity sensing technology from a mid-range fan," said Ann Roever, Senior Global Marketing Director, household ventilation, for Broan. "The product line truly represents Broan's continuing tradition of superior indoor air quality products with the technology consumers want and need."
As the industry leader in residential ventilation, Broan-NuTone has a long history of developing products that provide superior indoor air quality. It is this reputation and commitment to innovation and quality that led Broan to enhance the revolutionary and easy to install InVent Series.
Broan InVent Series ventilation fans feature FoldAway mounting ears and the EzDuct Connector, which allow for easy installation. The FoldAway mounting ears allow contractors to use just one fan for both new construction or retrofit applications. The EzDuct Connector makes connecting the fan housing to the duct easier than ever before, with no attic access required.
With the new TrueSeal Damper Technology, InVent fans reduce air leakage by up to 50 percent compared to competitive models**, resulting in better home energy efficiency as measured via blower door tests.
The ENERGY STAR options provide contractors and homeowners with a full range of choices, all at a mid-range price point. In addition, the InVent Series is manufactured in the USA***, offering service levels and responsiveness that customers demand.
For more information, visit: www.Broan.com/InVent.
Company: Broan-NuTone LLC
Source: http://www.broan.com/InVent
Tags: HVAC | Interior Design | Lighting | Ventilation
---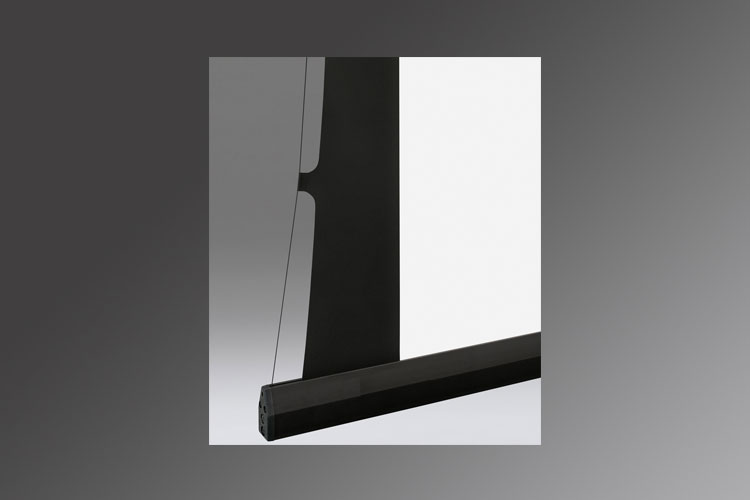 Who knew a series of small tabs could be so important to having a beautiful picture, and a durable product?
One of the most important elements of creating the ultimate projected image is having the flattest viewing surface possible. Great contrast, brightness, and vivid and correct colors are important, but without a perfectly flat surface those attributes of a great picture don't matter.
Fixed frame projection screens are one way to ensure the flattest viewing surface possible. Not everyone wants a huge screen hanging on the wall all the time, though, so they need a motorized screen. With motorized screens, however, the problem is how to keep the surface taut from the sides.
That's where Draper's innovative tab tensioning system is so important. A tab tensioning system uses a very thin cord running down each side of the screen through tabs, attached to the roller at the top and the dowel at the bottom. The cords are tightened, creating a flat viewing surface.
Most other manufacturers use adhesive to attach these tabs. This can lead to problems when the constant tension proves too much for the adhesive to handle, and it give way, creating "popped" tabs.
With Draper, you never have to worry about "popped" tabs. Here's why.
All of our tab tensioned screen surfaces—including the tabs—are cut on Computer Numerical Control (CNC) cutting tables, which means every cut is made with digital precision. CNC represents the highest level of precision available in the manufacturing process.
The tabs are then folded to the backside of the screen and Radio Frequency (RF) welded. In this RF heat sealing (AKA dielectric sealing) process, the tabs are folded back and placed between two dies (electrodes). The RF produces heat by exciting the molecules to the point that they melt and create the bond. We use the same technology to create seamed projection screens. The strength of the seal is determined by three factors-
Sealing current (radio frequency power)
Sealing time
Pressure
The result is a much stronger tab, with no possibility of separation, as the tab and surface are fused into a single layer of material. In-house laboratory testing of our tabs shows that this RF seal is in most cases stronger than the material itself.
Our tab tensioning system is also nicer looking. Making a tab tensioned surface in this manner eliminates the puckering that can characterized the edges of tab tensioned screens made using adhesives.
When we introduced this new system several years ago, it represented a unique and significant improvement in tab tensioned screen design. It still does. We were so confident of our system that we decided to warrant all Draper tab tensioned screens against tab separation for five years from date of manufacture. We still do.
Click here to find the perfect tab tensioned projection solution for your next project. Whatever model you choose, the perfectly flat surface will create the perfect image you want, and for a long time to come.
Company: Draper, Inc.
Product: Projection Screens
Of: Terry Coffey
Source: http://blog.draperinc.com/2017/07/flat-viewing-surface/
Tags: Audio Visual | Color | Furniture | Interior Design | Lighting | Office
---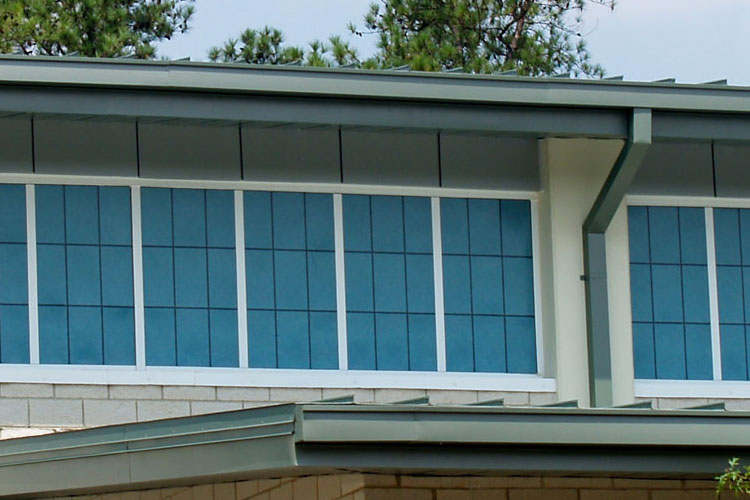 Clima-Tite™ is a unique – the only translucent panel system that features pultruded fiberglass framing for better thermal performance, including enhanced u-factors and better condensation resistance than similar aluminum-framed systems. Pultruded fiberglass also has other advantages over aluminum, including dimensional stability and increased corrosion resistance, making it a great choice for harsh environments like water treatment plants or aquatic facilities.
Utilizing fiberglass is also an environmentally sound choice, as the manufacturing processes require less energy compared to aluminum (about 80% less embodied energy). The main ingredient in fiberglass is silica sand, an abundant natural material. Once properly converted, the inherent thermal properties of fiberglass allow for reduced HVAC loads, which can reduce greenhouse emissions. The long lifespan and durability of pultruded fiberglass also delivers reduced costs over the lifetime of the system.
Company: Major Industries Inc.
Product: Clima-Tite™
Source: http://majorskylights.com/products/wall-systems/clima-tite/
Tags: Design | Energy | Glass | Lighting | Windows
---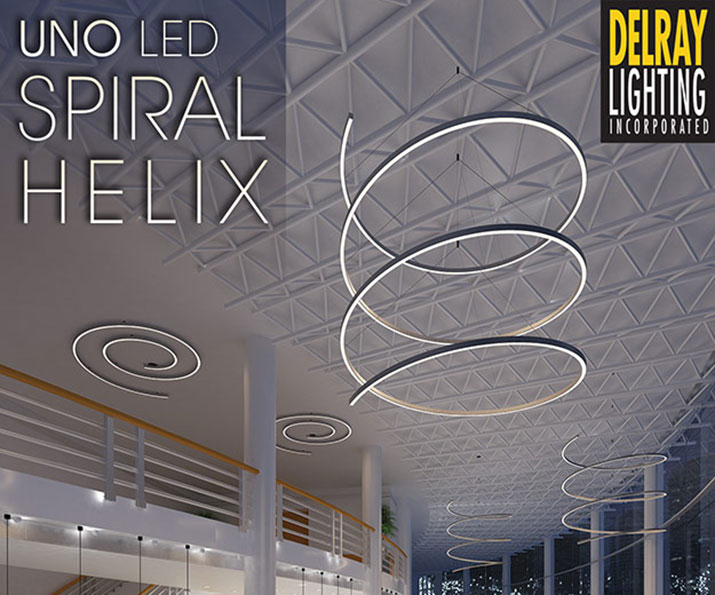 New from Delray Lighting: UNO Helix / Spiral large scale LED fixtures
HELIX is a 3, 4, and 5-foot vertical corkscrew of light suspended in cylindrical space. SPIRAL is a flat, wall/ceiling surface mount, gradually widening 5-foot diameter coil of light. Both feature efficient Nichia 90 CRI, 3000, 3500, and 4000K white LED chips, and are designed for spacious interiors with high ceilings.
Company: Delray Lighting
Source: http://www.delraylighting.com/uno_dos_linear_circular_led_delray.html
---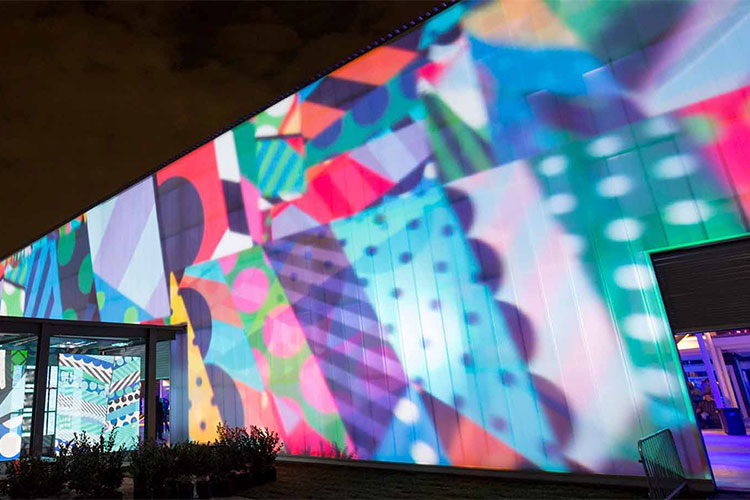 EXTECH provided anti-reflective (AR) polycarbonate glazing and its LIGHTWALL 3440 system for this entertainment venue. AR polycarbonate enabled lighting effects to be projected onto the translucent facade
Three new polycarbonate glazing options are available for the LIGHTWALL 3440® interlocking translucent wall panel system from Exterior Technologies, Inc. (EXTECH): Anti-Reflective, Infrared-Blocking and Anti-Graffiti.
Anti-Reflective – When high-efficient light transmission is paramount for a building's design, EXTECH offers anti-reflective polycarbonate glazing. Systems using this UV matte option facilitate a better distribution of light throughout a building's interior, while reducing reflections and glare. This option is also ideal for entertainment venues that want to project high-resolution images and lighting effects onto a translucent backdrop.
Infrared (IR) blocking – When high light levels and solar control are equally important, EXTECH provides polycarbonate glazing with an external surface that filters out unwanted IR and UV waves. EXTECH systems use this material to reduce solar heat gain, ensure comfortable interior temperatures, protect interior finishes from accelerated fading, reduce demand on the HVAC system and save on electric lighting costs.
Anti-Graffiti – When a project is in a high-traffic area and is at risk of damage or vandalism, EXTECH can enhance daylighting systems with anti-graffiti glazing that resists vandalism and scratching. Anti-graffiti glazing is also more resistant to natural weathering and typical chemicals, and is easier to clean.
In addition to these functional glazing choices, EXTECH's LIGHTWALL systems contribute to commercial buildings' aesthetic, performance, and sustainability goals. Lightweight and easy to install, the LIGHTWALL system helps construction teams facing condensed schedules, and facility managers seeking low-maintenance longevity.
"As our most popular product, the LIGHTWALL 3440 offers beauty, durability and economy with vertical panels that can extend up to 54 feet long and eliminate leak-prone horizontal joints," says EXTECH Director of Product Application and Development Kevin Smith, R.A. "Our LIGHTWALL system does not require framing members within the field of the glazing, which allows for a clean, modern architectural aesthetic."
In addition to enhancing a building's appearance, the LIGHTWALL 3440 meets demanding performance specifications, including high wind loads, impact resistance, fire rating, air infiltration, water penetration, thermal (0.25 U-Factor) and structural performance – the LIGHTWALL 3440 possesses some of the highest performance numbers in the industry due to its advanced framing. These attributes support energy efficiency and sustainability goals, such as the U.S. Green Building Council's LEED® rating systems.
Smith adds, "The diffusing characteristics of the cellular polycarbonate reduces dependence on electric lighting and reduces solar heat gain into the building envelope, as well as reduces light pollution emanating from the building. Because it is a dry-glazed system, VOC emissions also are reduced."
LIGHTWALL 3440 also uses highly insulating, 100 percent recyclable, 40 mm structural cellular polycarbonate and 38.95 percent recycled aluminum framing manufactured in Pittsburgh.
To order a sample and learn about EXTECH's LIGHTWALL 3440, please visit the product web page. For more information on EXTECH's products and services, please call 800-500-8012 or email info@extechinc.com.
Exterior Technologies, Inc. (EXTECH) is an award-winning manufacturer and designer of wall, window, skylight, canopy and custom façade systems. The company delivers solutions for a variety of industries and applications, and is committed to collaboration, innovation, and exceptional engineering.
Company: EXTECH/Exterior Technologies, Inc.
Product: Translucent Walls
Source: https://extechinc.com/lightwall-3440-polycarbonate-wall-panels/
Tags: Building | Design | Lighting | Sustainability | Wall Panels
---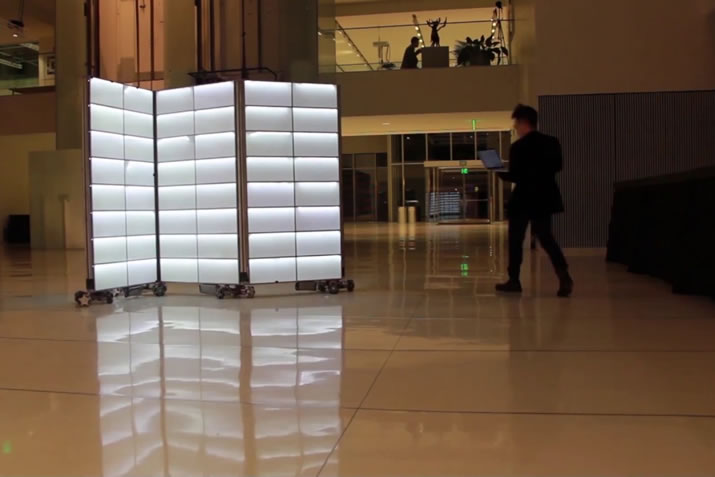 The Tomorrow's Workplace 2016 design competition challenged teams of designers to define "how will offices enable workers to be the best they can be?" For one team from the Massachusetts Institute of Technology (MIT), Kalwall® translucent sandwich panels offered the solution.
The competition was presented by Metropolis Magazine and Staples Business Advantage, a division of Staples Inc. Design
teams were tasked with creating an original piece of architecture that accommodated the needs of workers in terms of privacy, light, noise reduction and health.
Kalwall panels were an essential component of the design from MIT's Changing Places group, giving it structural integrity and aesthetic appeal. The design received an honorable mention.
The transformable wall employs robotics technology to create a hyper-efficient, dynamically reconfigurable structure. The innovative robotics and unmatched quality of Kalwall panels combine to create a flexible piece of architecture that accommodates a wide range of activities in a small space.
Kalwall has become the go-to option for translucent building systems, providing museum-quality daylighting™
with superior thermal packages.
Company: Kalwall Corporation
Product: Wall Systems
Source: https://www.kalwall.com/2017/03/03/kalwall-panels-featured-in-amoeba-wall-mit-design-teams-award-winning-project/
Tags: Interior Design | Lighting | Wall Panels
---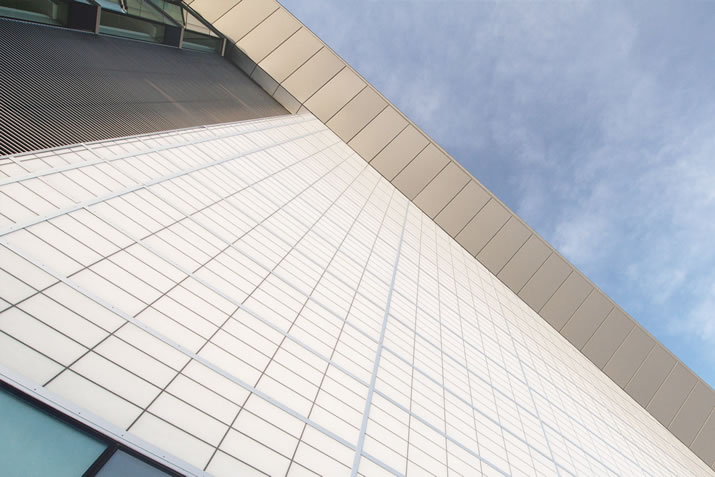 What happens when you bring together 250,000 people from around the world for six days in Munich, Germany?
Ideas are exchanged.
Best practices are shared.
Deeper levels of understanding are reached.
That was, in a nutshell, BAU 2017, the world's leading trade fair for architecture, materials and systems with the 2,210 exhibitors from 45 countries. More than 80,000 people had, like us, travelled overseas.
From our vantage point at the Kalwall® exhibit – our first time exhibiting at BAU (German for `construction') – we could see how much the world beyond the borders of the United States is changing and this was a chance to see how architects, owners, contractors and other business people are responding to those changes.
Here are three key takeaways from BAU 2017 affecting daylighting and fenestration globally.
1. Safety and security is no longer just about airports and government buildings
The safety, security and privacy of guests at hotels, students at schools and employees at banks and high finance institutions are becoming harder to ensure. While airport administrators and government facilities have been working with Kalwall for years to find solutions to similar problems, it was interesting to see the volume of private business owners looking for similar answers.Kalwall's specialty systems meet UFC 4-010-01 blast requirements and can, for example, provide an extra level of safety for guests in a hotel lobby from a car bombing in the street outside. The translucent panels also afford more privacy while providing museum-quality daylighting™ for interior spaces.
2. Canopies need to be rugged and resistant to pollution
Pollution and heat in certain regions of the world take their toll on canopies meant to provide shelter and shade, leaving architects and construction managers searching for alternatives to less durable polycarbonates.The ruggedness and capacity to resist fading in intense heat, along with its ability keep clean where pollution is a concern made Kalwall canopies an appealing option to business people in desert climates as well as industrial cities.
3. Energy is expensive and daylighting solutions are more important than ever
Technology was a dominant part of the conversation at BAU and a major reason why the world is seeking better ways to produce and store energy. I think my grandfather, Kalwall founder Robert R. Keller, would have been smiling. After all, energy efficiency was one of the reasons he developed his translucent sandwich panel in 1955.
Our technology, with its best in industry thermal and solar heat gain performance, was a conversation starter for business people concerned with the high cost of energy and the ways to be efficient. Renovations, in particular, present cladders the challenge of finding energy efficient solutions.
BAU 2017 was an opportunity to expose more people globally to the benefits of Kalwall. They came looking for the latest advancements, but some technology stands the test of time. This was re-affirmation of a technology we developed 62 years ago.
Company: Kalwall Corporation
Of: Amelia Keller
Source: https://www.kalwall.com/2017/02/13/a-kellers-bau-insights/
Tags: Building | Construction | Design | Energy | Lighting | Safety | Security
---

EXTECH's LIGHTWALL polycarbonate facade for a residential home
A house in Spain recently caught our eye. Newly updated by Buyesc Arquitectes, the Spanish home's south-facing wall is now clad with polycarbonate. The designer's intent was to transform the home into a low-energy building - polycarbonate panels improve thermal efficiency by capturing solar energy and gradually transferring it indoors. Polycarbonate also provides excellent insulating value in the range of R-4 when compared to glass.
EXTECH has been touting the benefits of polycarbonate in commercial and industrial construction for years - its versatility, durability, and sustainable properties make it a superior glazing material for so many applications. Given its benefits for commercial building envelope systems, it makes sense that it is becoming a prominent façade material for single-family and multi-family housing. It also makes sense that polycarbonate will be an important building envelope choice for commercial construction in the upcoming decades.
Is polycarbonate the future of architecture? There is some interesting evidence that points to this trend:
A recent report by Grand View Research asserts that U.S. demand for polycarbonate was USD 15.24 billion in 2015, with the construction industry making up roughly a quarter of that demand. The report goes on to predict that the U.S. polycarbonate market will grow to more than USD 30 billion by 2024, with the demand from construction increasing as well. These numbers reflect other analyses that predict the polycarbonate industry will double on a global scale over the next decade.
The movement toward green construction extends beyond federal regulation – it is a moral obligation felt by many millennials. Dozens of start-ups have emerged in the U.S. and E.U. in recent years that focus on green technology for sustainable building construction. The grassroots coalition Architects Advocate wrote an open letter to President Trump asking for his support of the design industry's commitment to addressing climate change. The movement toward environmentally-friendly design is expected to grow, and given polycarbonate's sustainability properties (it is recyclable and lends itself to daylighting, which lowers energy usage) coupled with its durability, it is an ideal material in this vein.
In addition to Buyesc Arquitectes' design mentioned above, there has been quite a bit of innovative construction in the past few years that utilizes polycarbonate. Just this month, DeZeen's Lizzie Crook compiled a nice list of worldwide projects that use translucent polycarbonate panels; the project applications are wide-ranging and include sports halls, residential buildings, and art spaces. The intentions for incorporating polycarbonate differ – some designers were interested in polycarbonate's unique aesthetic qualities ("sometimes the building blends with the sky, sometimes [it] is confused with the trees; at times the building seems to have its own light") while others liked the natural, diffused illumination polycarbonate daylighting offers. The reasons are myriad, but their designs are prominent and catching the attention of people around the globe.
Although polycarbonate has been used in building construction for 40+ years, there is still a great deal of potential for its use as a leading building envelope material. If the number of students that request system samples of our LIGHTWALL translucent walls and download our CAD and Specification files is any indication, then the future is going to include a lot of polycarbonate - we look forward to what tomorrow's architects have to offer in the way of polycarbonate design.
Company: EXTECH/Exterior Technologies, Inc.
Source: https://extechinc.com/polycarbonate-future-architecture/
Tags: Interior Design | Lighting | Sustainability | Wall Panels
---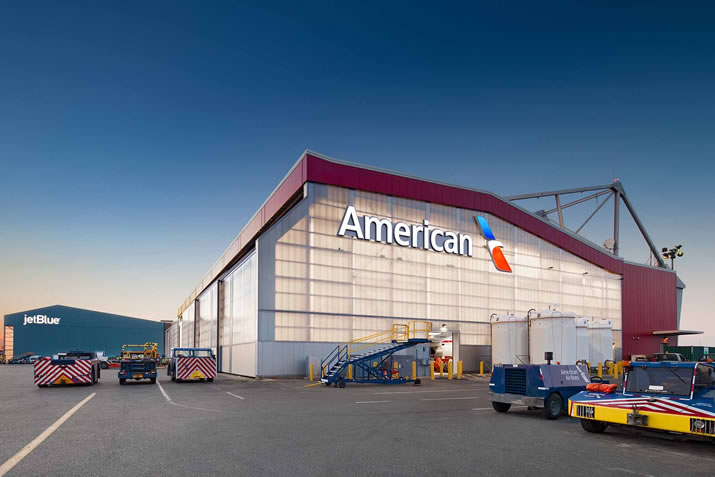 Sign-up for a Toolkit to take EXTECH's registered CES course. Earn 1 LU and 1 HSW by completing. The Toolkit also lets you track and save downloads, easily order samples, and delivers a collection of tools from around the web in your sidebar.
Innovative Daylighting Solutions
Harness the power of natural light
EXTECH/Exterior Technologies, Inc. is an award-winning manufacturer and designer of wall, window, skylight, canopy, and custom façade systems. We deliver solutions for a variety of industries and applications, and are committed to collaboration, innovation, and exceptional engineering.
Company: EXTECH/Exterior Technologies, Inc.
Source: https://extechinc.com/register/
Tags: Energy | Lighting | Wall Panels
---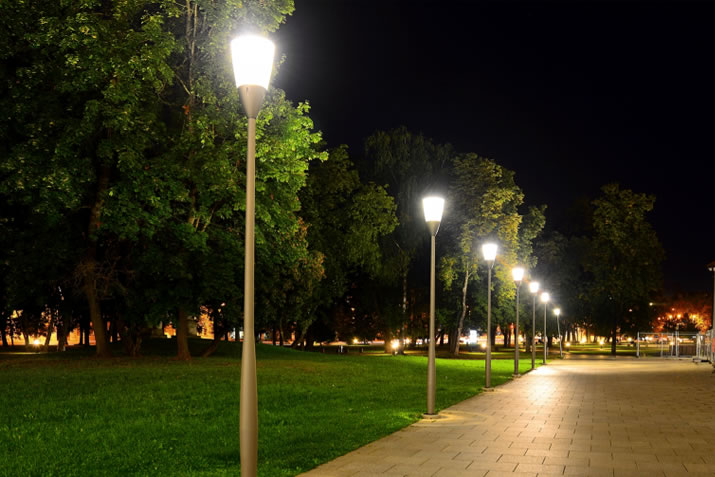 There are three main components to commercial lampposts: The actual post, the lighting fixture, and the light bulb. The post, the fixture and the light bulb can create a multitude of common issues that impact the functionality of your commercial lighting systems.
Common Problems With Light Bulbs
There are a number of problems that arise from using traditional incandescent bulbs as well as CFL bulbs. While LED bulbs can also have issues, they tend to be fewer and far between. LED bulbs are the most energy efficient, cost effective and long lasting option on the market. That's why most businesses have already made the switch. According to Energy.gov, LED bulbs have the greatest potential impact on energy savings in the US. By the year 2027, it's estimated that LEDs could save over $33 billion a year at today's electrical costs.
Common Problems With CFL Bulbs
Problem: Bulb burns out without cause.
Some CFL bulbs are defective, in which case that could be your issue and you just need a replacement bulb. Higher quality bulbs are less likely to fail. You should also check the packaging to make sure the bulb works with your particular fixture. Some bulbs are only meant to be used indoors and/or not with dimmers.
Problem: The bulb burns out prematurely.
When your bulb goes out earlier than it should, it may have something to do with vibrations and impact, both of which CFL bulbs are sensitive to. These vibrations can come from something as seemingly simple as a door routinely slamming shut. If lights are frequently used, an LED bulb may offer a better solution.
Problem: The bulb is flickering or buzzing.
CFL bulbs rely on a ballast to spark voltage and provide light. If the ballast is not supplying sufficient electricity, the bulb may start buzzing and flickering. If the ballast is faulty or loose this issue may also occur. Try changing the bulb and if the problem persists the issue is likely the ballast. You will need to call an electrician for repairs.
Common Problems With Incandescent Bulbs
Problem: The bulb burns out faster than it should.
The bulb you are using might not have the correct wattage for the fixture. Double check the rating on your fixture and use a bulb that supplies the appropriate wattage. Using incorrectly matched bulbs and fixtures will result in the bulb overheating and burning out much sooner than it should.
Problem: The bulb is not turning on at all.
The bulb could be burned out, or if it's new it could be faulty. It may also just be too loose in the socket to form a proper connection. If a new bulb or tighter connection doesn't address the problem, the issue might be with the fixture, outlet, cord or the switch could be defective.
Problem: The bulb is flickering.
If the bulb is loose it may cause the light to flicker. If a ceiling fan is attached to the fixture, vibrations from the fan may cause the bulbs to jiggle loose and subsequently flicker. If the bulb or connection is corroded, this can also create flickering. Other issues might relate to the cord, fixture, outlet or a defective switch.
Common Problems With LED Bulbs
Problem: The bulb burns out too early.
LED bulbs should last much longer than any other bulbs. But there are cheap LED bulbs on the market that do not last as long as high quality LED bulbs. These cheaper bulbs are not able to disperse heat as quickly as they create it, which ultimately leads to an early demise.
Problem: The bulb will not work with a dimmer.
Not all LED bulbs work with a standard dimmer. That's because the wattage is lower than what's necessary for dimming features to work. Look for LED bulbs with a dimmable LED driver and use electronic dimmers as opposed to magnetic dimmers.
Common Problems With Light Posts
Your lampposts are just as important as the bulbs inside of them, without one the other isn't going to do its job. Plus, lampposts create a style that reflects your business, which means you don't want an unattractive fixture.
Problem: Lamppost is breaking down quicker than expected.
Our resin-based lampposts are far superior to traditional lampposts. In general, most light poles have seams and the inside of the base is neither powder coated nor enamel finished. As a result, it's very easy for moisture and salt to get inside and create a world of problems. We manufacture our lampposts differently so that they are resistant to moisture, salt, corrosion, impact damage and so forth.
Problem: The post base is corroded or damaged.
The first place that traditional lampposts show wear and tear is at the bottom of the pole. That's because this is where water has the greatest chance to penetrate through surfaces. It's also where the most bumps occur from cars, pedestrians, golf carts and so forth. It only takes a bump or two to form tiny fractures in the surface that allow moisture to easily sneak inside and create further damage.
Our specially manufactured lampposts do not rust or corrode and are very resistant to impact damage. Yet, just because the bottom of your lamppost is looking less than its best, doesn't mean you need to invest in replacing your entire lamppost. That's why we created a lamppost base that can be attached to almost any standard sized pole. Our lamppost base adds years onto your lightpole by preventing additional corrosion and other issues from further damaging the post. Plus, it dramatically improves outward appearances. Our motto is: If you can't replace, rebase! Learn more: Light Post Bases
Problem: Lampposts are not providing sufficient light.
Your property likely requires more than just lampposts to be considered sufficiently lit. Tree ring lights, in-ground lights and bullet lights are just some of your many lighting fixture options. Adding a variety of different lighting fixtures helps evenly disperse light throughout your property, shinning light on different heights and angles. Shop our full collection of long lasting landscape lighting: Landscape Lighting
Common Problems With Light Fixtures
Light Fixtures offer a multitude of design solutions for a wide array of lighting installations. Whether one is trying to achieve a particular theme feature by selecting a traditional or modern design or one is selecting a fixture that offers the correct light distribution for the application, there are fixtures to solve most challenges. Be sure to ask if the city or community participates in Dark-Sky initiatives or if it's a coastal project, if there are Turtle-Friendly regulations to comply with. A TerraCast Lighting representative can help guide you through these challenges.
Company: TerraCast Products LLC
Product: Classic Lamps Posts
Source: http://www.terracastproducts.com/avoid-common-problems-commercial-lampposts/
Tags: Landscape Design | Lighting
---
Urban loft spaces in trendy areas like Victorian Village in Columbus or Little Italy in Cleveland can be cool but not if they are dark and have closed in spaces. One challenge of loft apartment housing is how to create a light open space while creating visual separations between rooms. Once excellent way to do this is through the use of distinctive modern glass block wall partitions.
Glass blocks have moved on from its traditional roots to now incorporated fun and vibrant colors and eye-popping textured looks which stand out in your modern home. Check out these 5 cool ideas to move light through the inside of your loft while providing privacy and an interesting look which can be as unique as you are.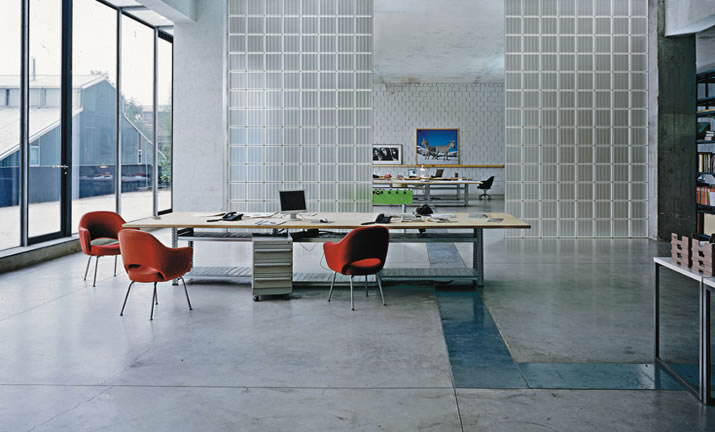 Idea #1 – Adding shape and texture to your glass privacy walls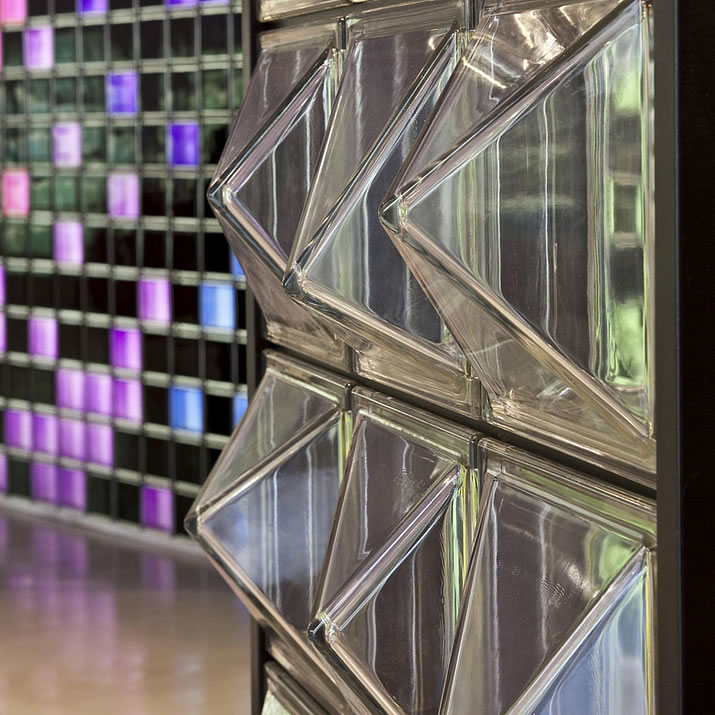 If you go to sleek modern hotels like "The W" you'll see ample use of textured walls. I am now seeing this trend in textured ceramic wall tiles in bathrooms and kitchens. But one application which is just now getting known is the use of textured glass partition walls to separate rooms. These walls are fun because they not only move the light between spaces – but they literally extend into a room to create a sense of texture and excitement. There are patterns with horizontal flutes and even a pyramid type of look which juts out into the space. Very fun!
Idea #2 – The glass brick partition wall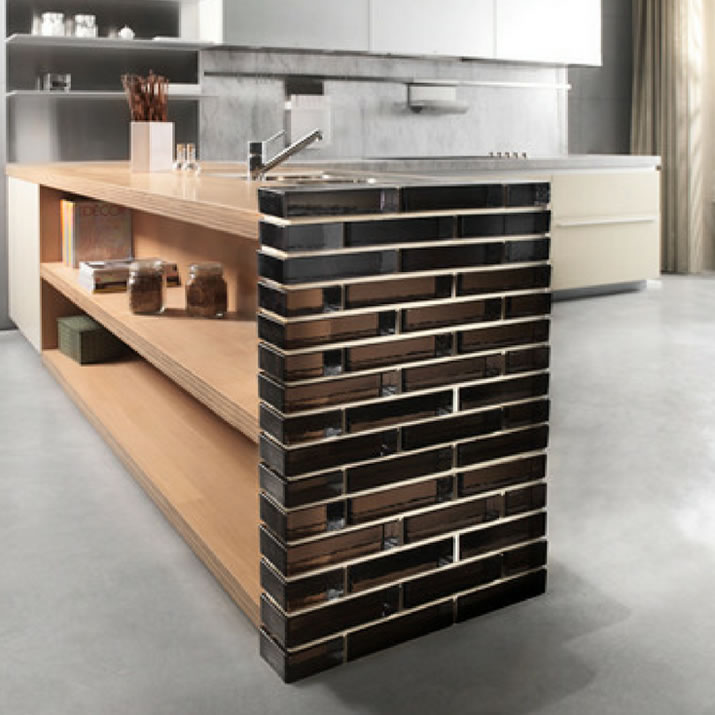 When you think of bricks I bet the image which comes to your mind is the traditional red brick building more associated with life in the suburbs or old industrial buildings. While there is nothing wrong with the suburban red brick look (and some exposed red brick walls can look cool in an urban contemporary space) a ceramic brick cannot move light through walls. This is where the glass brick partition comes in. This hip, upscale material comes in clear, bronze, black or an aqua blue colors and beautifully (and colorfully) moves light while creating a steady and attractive wall partition.
Idea #3 – Illumination in unexpected places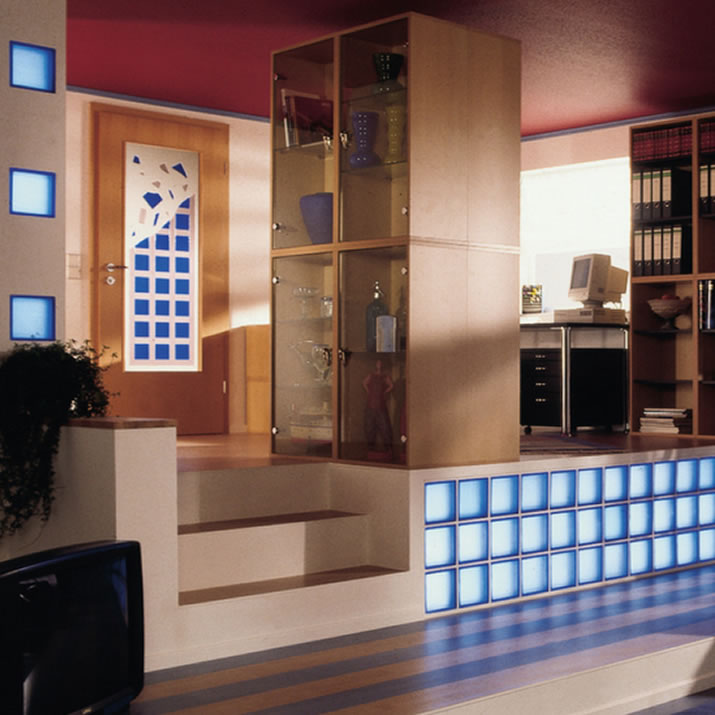 What makes loft apartment housing more difficult is you rarely find windows on more than two sides (note: this is because overall plan layout tends to be vertically oriented with one apartment next to another with interior walls separating spaces). This makes the need to be creative with your illumination strategies critical. While natural lighting is always tops on the list – finding other ways to transmit light also needs to be incorporated into your plan. Check out this lofted apartment space which added lighting under the raised section for an alternative lighting approach. It's creative and unique.
Idea #4 – Fun colors in small spaces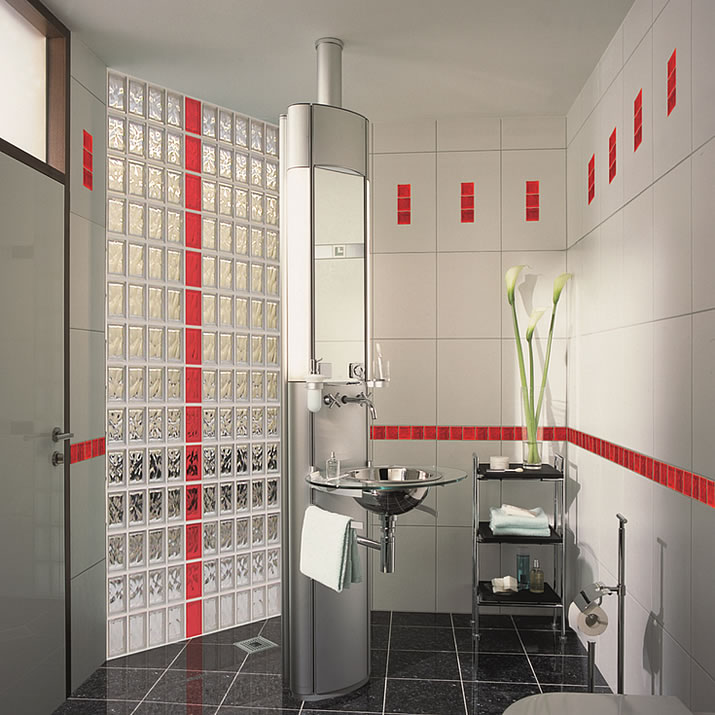 Let's face it, part of the reason you're moving to the city is to have more fun. Being able to jump out of your apartment and take in an Ohio State Buckeyes, Cleveland Browns or Columbus Blue Jackets game on a whim. The urban lifestyle enables you to enjoy the vibrancy of the city without the hassle of cutting a lawn – every again (yes!). That's the nice part about city life. The tougher part is you don't have the sprawling inside space you once enjoyed. Tighter loft spaces require more thoughtful design – both with respect to lighting and the use of color. Smaller urban spaces beg for more personality than what you had in the 'burbs. Whether you're working with an interior designer or using your own creative inspiration think about adding some eye-popping color to your design. Now is the time to dump the boring beige tones you were captive to in the 'burbs!
Idea #5 – Shape can be your friend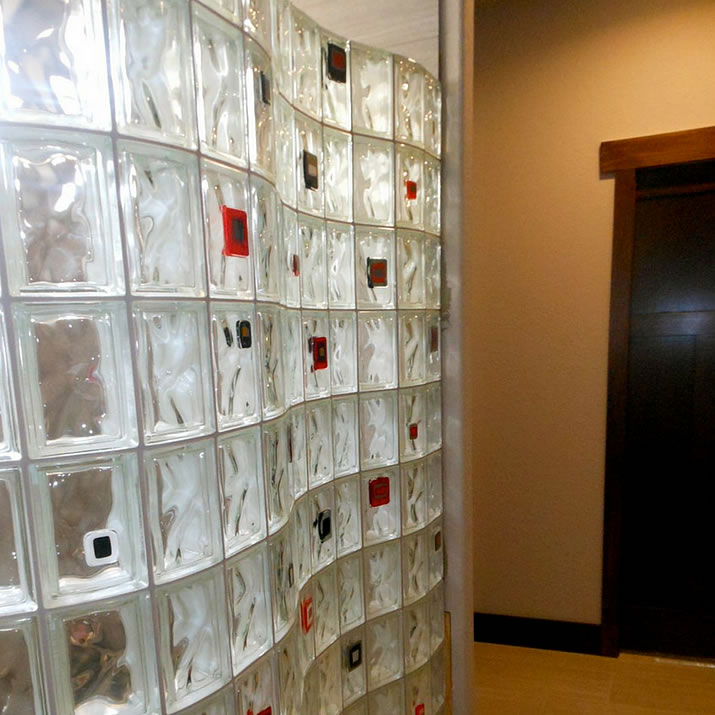 Who ever said all the walls had to be straight and rectangular? They must have been designing those cookie-cutter McMansions in the suburbs in the late 1990's. Whether you're looking at drywall or glass walls why not add some curvature or even a fun serpentine design. The glass block wall below used an S- shaped serpentine designs with one of a kind glass tile block accents. It's certainly not going to be confused for boring!
Conclusion
To my way of thinking I see cool, contemporary glass and the downtown urban loft apartment vibe as natural partners of one another. What do you think about the use of glass (or glass block or bricks) textured or colored walls to add some fun, light and interest to your space? If you have any questions feel free to call the numbers or comment below.
For assistance with modern glass or glass block or brick partition walls (which can be prefabricated to your specifications) call Innovate Building Solutions on a nationwide basis 877-668-5888. For a local installation or supply project Cleveland Glass Block (216-531-6363) or Columbus Glass Block (614-252-5888) can help.
Company: Innovate Building Solutions
Of: Mike Foti
Source: http://blog.innovatebuildingsolutions.com/2016/08/12/5-crazy-modern-glass-wall-partition-ideas-loft-apartment/
Tags: Color | Glass | Interior Design | Lighting | Wall Panels
---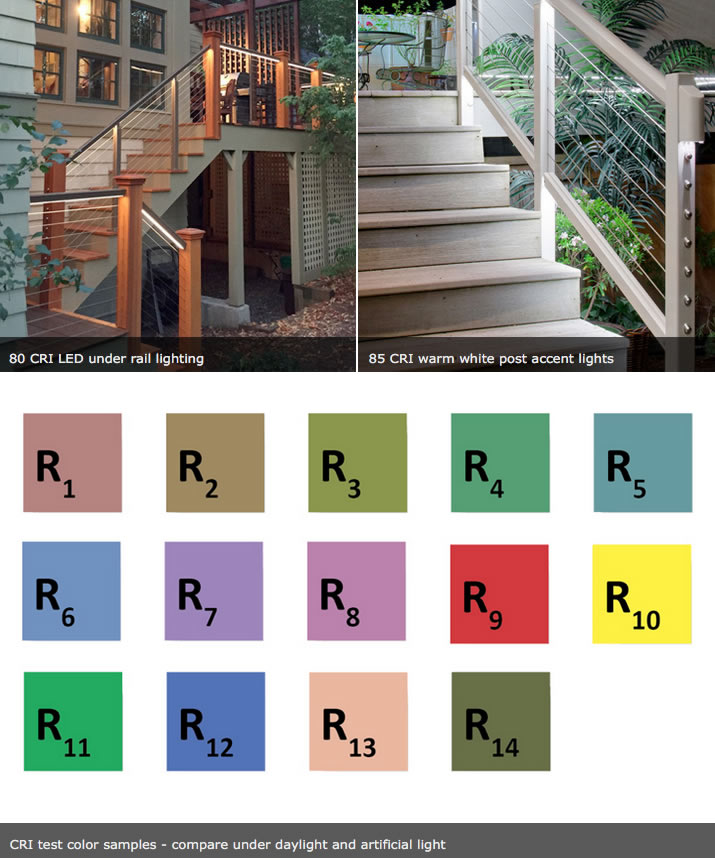 When it comes to design, the Color Rendering Index (CRI) is an important aspect of any lighting consideration. Different light bulbs emit different colors of light – ranging from cool tones to warm. The CRI of a bulb is determined by comparing the appearance of a colored object under an artificial light source to its appearance under natural light. The higher the CRI, the truer the color presentation.
Why is CRI important in outdoor lighting?
When you select lighting options with high CRI, colors will pop, textures will stand out, and finishes have depth and luster. As such, many architects refer to lighting as the fourth element of good design.
Selecting a high CRI is important when designing outdoor spaces, too, because it allows us to create the desired ambiance – whether it be warm and inviting for entertainment or a tranquil niche for relaxing after a long day. With the onset of the vast capabilities of LEDs, outdoor features within a space can be accented by focusing the position of the light, as pictured here with post accent lights – and it all starts with the right bulb that shines a natural (high-CRI) light.
Great outdoor lighting design, however, is more than just varying the warmth of color coming from a bulb. A high CRI allows designers to create layers and textures of light. Outdoor LEDs can be used to create complex layers of light throughout your garden. Some of the more popular lighting techniques include spotlighting, highlighting, silhouetting, shadowing and grazing (with lights mounted at or above the ceiling). Using light to designate what's most important intuitively draws attention to specific spaces. For instance, a home may be lit on the outside, but good lighting design will incorporate layers of light to clearly denote the pathway to the entrance.
The right lighting can turn a potential hazard, such as steps and walkways, into areas that are more easily navigated after dark. This is especially important for businesses that provide services for older individuals who have poor eyesight. In fact, more and more thought is being given to the type of lighting used in parking lots, parking garages and pedestrian walkways. Facilities that install high-CRI lighting feel more secure to pedestrians and drivers, and as more institutions, such as educational, medical and commercial, run operations after dark, this is an important consideration to creating a secure and welcoming environment.
As lighting technology continues to advance, we expect awareness to grow and the importance of the Color Rendering Index to continue to be a key element in outdoor lighting design.
Company: Feeney, Inc
Source: http://media.feeneyinc.com/blog/color-rendering-index-why-its-important-in-outdoor-lighting
Tags: Color | Design | Lighting | Railing System
---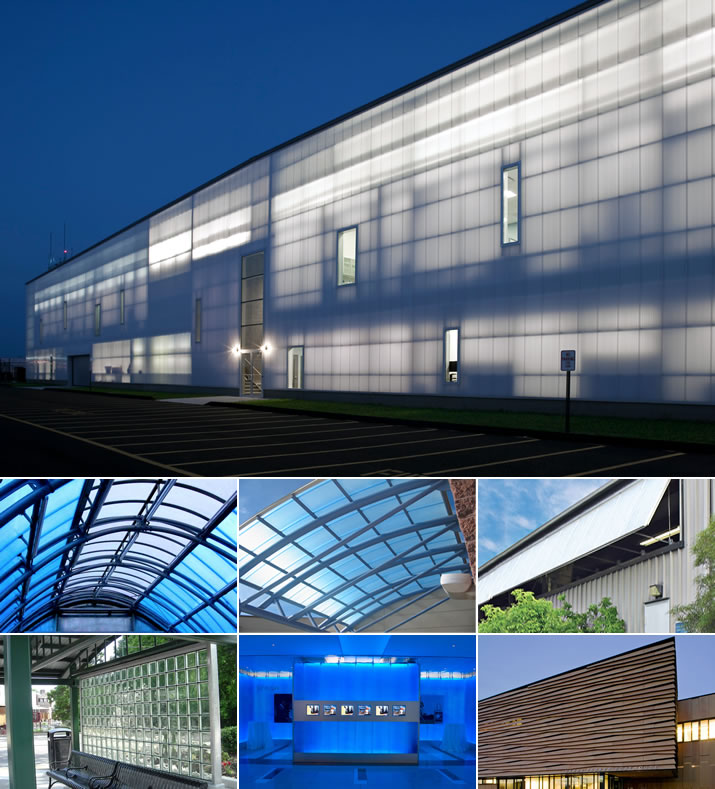 Translucent Walls, Skylights, Canopies, Windows, Mortarless glass block, Interiors, Custom Facades, Porcelain Systems
Cellular Polycarbonate Specialists
EXTECH specializes in the use of cellular polycarbonate for its host of benefits including daylighting, energy savings, superior impact resistance and insulation properties.
We provide a variety of translucent wall and interior panels, windows, skylights, and canopies for industrial and commercial clients. We also provide mortarless glass block systems and porcelain walls for use in outdoor rain/windscreens or interior applications, both of these products are extremely resistant to vandalism.
All of our products are designed for ease of installation and maintenance, including 10 year manufacturer warranties. Our group of dedicated staff who "like to build things" are also happy to provide custom facade work based on over 35 years of award-winning engineering excellence.
Our Product Lines
Polycarbonate walls
Polycarbonate windows and skylights for industrial or architectural use. Our skylights are capable of incomparable spans, without leaks.
Mortarless glass block and porcelain walls, perfect for windscreens, transit stations/shelters
Custom facades and building envelope
We make you AND your buildings look good
with our uniquely designed polycarbonate products for building exteriors
The Many Uses and Benefits of Cellular Polycarbonate
Diffused daylighting saves on energy costs, prevents glare and provides optimum visibility
High Levels of Impact Resistance
Lightweight material demands less structural support and requires less energy to operate when used as doors
Highly insulating with values up to U-.25 (R-4) for 40 mm thick panels
100% Recyclable panels and aluminum framing is LEED Credit friendly
Panels can be cold formed to a radius, unlike glass
Easy maintenance and cleaning
10 Year Manufacturer Warranties
The most advanced aluminum perimeter framing systems in the industry in a wide range of finishes
Air/water/structural testing
Company: EXTECH/Exterior Technologies, Inc.
Source: http://www.extechinc.com/polycarbonate-products.html
Tags: Building | Design | Energy | Insulation | Lighting | Wall Panels
---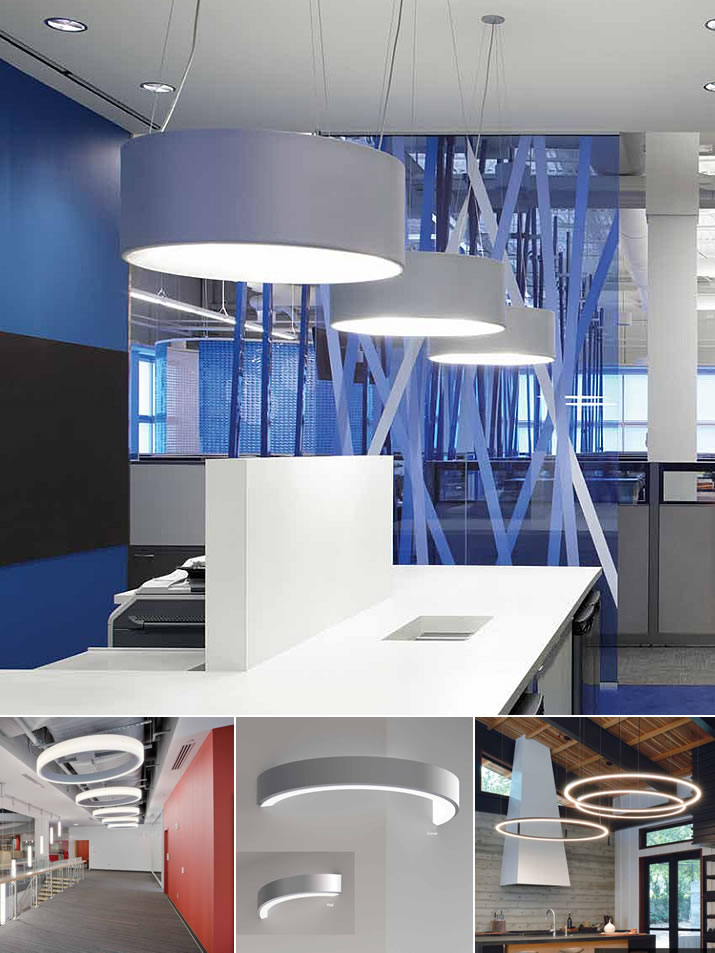 A variety of sizes and mount styles make Delray Circles a versatile, flexible choice for all applications and architetural styles. All feature the latest, best quality LEDs by Nichia, which employs a rigorous quality- controlled binning process to ensure consistent color temperature match across multiple fixtures. Delray's LED boards are built to operate well below the maximum current for which they're designed, increasing product life beyond the even the highest expectations.
Uno
Uno circles feature a minimalist 1-inch extruded aluminum housing profile, with a proprietary acrylic lens that provides broad, even illumination. Available in four sizes, with surface or remote, central or separate, driver mount options. Uno is offered with single-color red or blue LEDs, RGB with DMX512 interface, or with white 90 CRI Nichia LED chips, which are available in 3000º, 3500º, and 4000º Kelvin color temperatures.
Dos
Dos utilizes the same width extrusion as Uno, but with a higher 2-inch profile, to accommodate both downlight and uplight components. Dos circles are offered with white 90 CRI Nichia LED chips, available in 3000º, 3500º, and 4000º Kelvin color temperatures. They may also be ordered with single-color red or blue LEDs or RGB with DMX512 interface for the uplight or downlight. The uplight may be switched and/or dimmed independantly from the downlight. Like Uno, Dos is also available in four sizes, with surface or remote, central or separate, driver mount options.
Cylindro I
With a diameter of 24 inches, Cylindro 650's smooth, round anodized aluminum outer shell provides contrast for the inner opal acrylic diffuser, which produces soft, even up and down light. This Cylindro is available with single-color red or blue LEDs, RGB with DMX512 interface, or with white 90 CRI Nichia LED chips, which are available in 3000º, 3500º, and 4000º Kelvin color temperatures.
Cylindro II
Cylindro II circles feature an extruded aluminum outer housing, with an inner acrylic lens that provides broad, even illumination. Fixtures are available in three sizes, with surface or remote, central or separate, driver mount options. Cylindro II is available with single-color red or blue LEDs, RGB with DMX512 interface, or with white 90 CRI Nichia LED chips, which are available in 3000º, 3500º, and 4000º Kelvin color temperatures.
Cylindro III
Cylindro III circles feature an extruded aluminum inner housing, with an outer acrylic lens that provides broad, even illumination. Fixtures are available in three sizes, with surface or remote, central or separate, driver mount options. Cylindro III is available with single-color red or blue LEDs, RGB with DMX512 interface, or with white 90 CRI Nichia LED chips, which are available in 3000º, 3500º, and 4000º Kelvin color temperatures.
For more inspiration please see the pdf brochure or visit delraylighting.com.
Company: Delray Lighting
Source: http://www.delraylighting.com
Tags: Color | Energy | Interior Design | Lighting
The Role of LEDs in Outdoor Lighting Design (June 27, 2016), Turn your backyard into a haven (June 15, 2016), The Rise of Outdoor Lighting: Enhancing Aesthetics and Extending Entertainment (May 26, 2016), How To Upgrade Light Poles With Decorative Bases (May 19, 2016), Another Award-Winner: Verti-kal™ and the John Fry Sports Park Pavilion (April 22, 2016), Broan NuTone invents new mosquito barriers for decks (April 13, 2016), Maglin has collaborated with Philips Lumec to offer a design-integrated line of sustainable site furniture (February 17, 2016), Kalwall Featured: Guide Dogs for the Blind New Student Residence (December 30, 2015), 10 Major Benefits To Installing LED Tree Ring Lighting (December 9, 2015), BP Bright Lights (November 25, 2015), Reeder Illuminated Sign (November 23, 2015), DesignRail® Lighting Kits - See the night in a whole new light! (October 16, 2015), Custom Support Structure Delivers 4D Mapping Images (October 9, 2015), Light your way with environmentally friendly solar lighting bollards (April 20, 2015)