architecture - engineering - construction

Grilles
---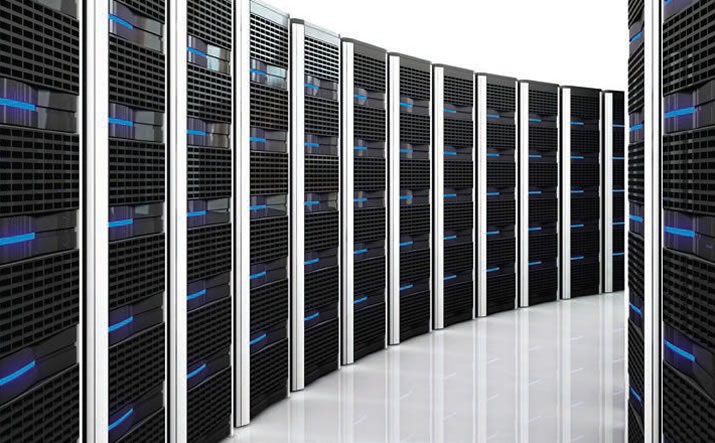 The Natural Resources Defense Council states that Data centers can be regarded as the back bone of a modern economy serving businesses and communications. Defending data means not only protecting it from Mother Nature but also giving back to her with sustainable designs. A question that must be considered during the design of a data center, is 'How likely could the facility be compromised in extreme weather conditions such as tornadoes and hurricanes?'
When evaluating potential HVAC equipment it is advisable to use FEMA rated louvers and grilles. FEMA rated grilles and hurricane-resistant louvers have been tested against high windloads and large missile impacts. Outside air control dampers can seal up the center when necessary to reduce humidity and heat.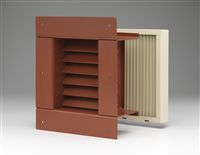 Ruskin's XP500S Extreme Weather Grille protects wall penetrations from flying debris caused by tornadoes, hurricanes, and severe storms. This type of protection is critical in the design of Community Shelters (ICC-500) and Safe Rooms (FEMA 361). It offers designers a ventilation solution for their near-absolute life safety requirements. The heavy duty grille can be mounted internally, externally, or in conjunction with other louvers providing protection and certified performance. Rated for an industry leading 266 psf windload, the XP500S Grille meets or exceeds the building envelope protection requirements while complementing the construction of data centers.
Relevant Certification
FEMA P-361
Safe Rooms for Tornadoes and Hurricanes
http://www.fema.gov/fema-p-361-safe-rooms-tornadoes-and-hurricanes-guidance-community-and-residential-safe-rooms
ICC-500
ICC/NSSA Standard for the Design and Construction of Storm Shelters
http://www.iccsafe.org/cs/standards/IS-STM/Documents/2013Dev/ICC500-2013_PC1.pdf
Company: Ruskin
Product: Louvers
Source: http://www.ruskin.com/News-Articles/entryid/705/Data-Center-Protection
Tags: Grilles | Hurricane | HVAC | Louvers | Safety
---
The architects at Gensler approached us with their design challenge: How to incorporate light weight, grille-style wall cladding, built to accommodate light diffusers, in an aesthetically pleasing way that would be appropriate in a high-end corporate environment. The grilles would need to run floor to ceiling, be easily mounted and have soft edges. In addition, budget constraints required all of the above to be incorporated into a cost effective solution.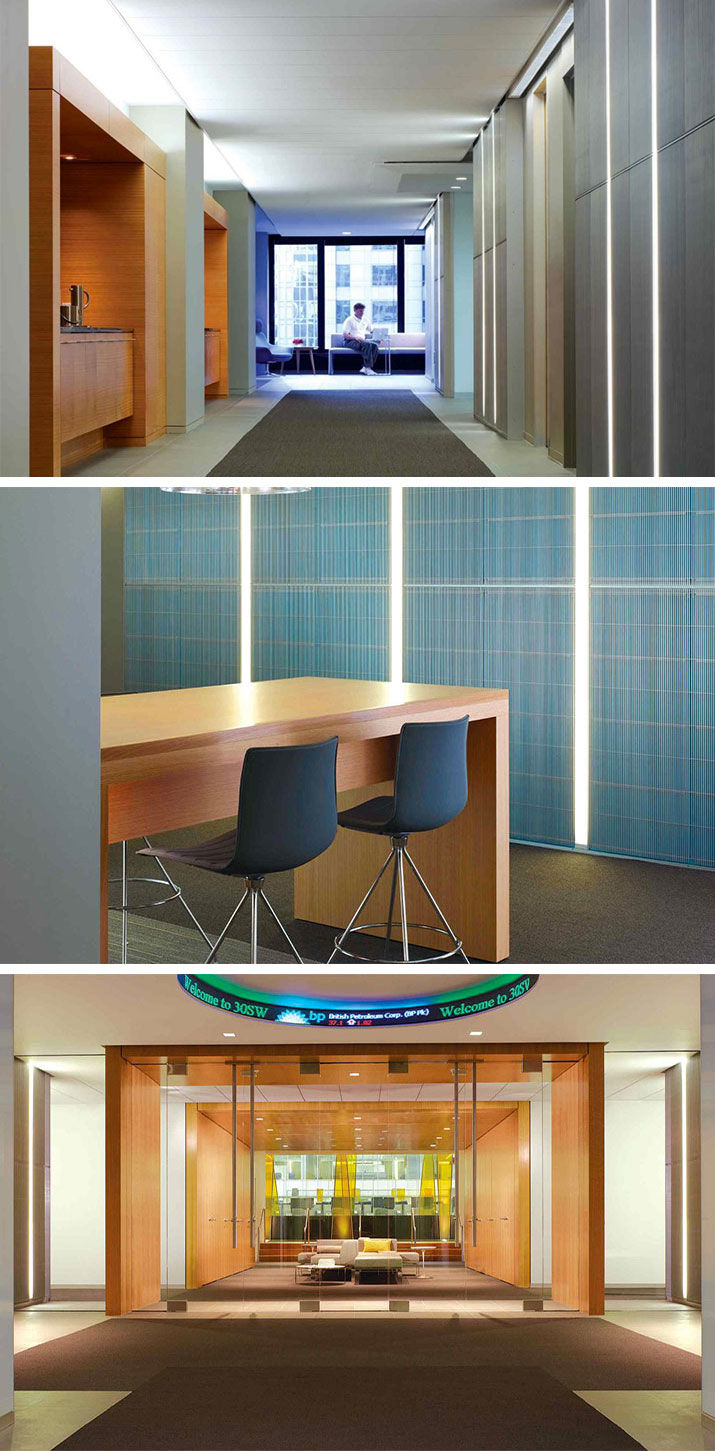 1. Wall Clad, 2. Work Area, 3. the Lobby
BP Bright Lights
This project was large and complex, and due to the time constraints faced by project management, Advanced Arch Grilles did not meet with the contractor for this phase of the project until design drawings were already approved. A solid partnership was quickly forged; within two weeks, the contractor had on-site two complete sets of AAG110 aluminum, press locked and welded, linear bar grille core with mounting tabs and reinforcing stiffener bars with a satin, clear anodized finish. Our quick response time enabled the contractor to devise a mounting method and plan for installation many weeks in advance of actual delivery of the grilles.
The prototype cycle also proved valuable to our production team. During fabrication of the prototypes, our team developed solutions to ensure the vertical grille panels would install completely flat, and when positioned top-to-bottom and side-to-side, would be perfectly aligned.
Our engineering team, working alongside our production personnel, designed a method of "back side" support to overcome any material twist or deflection and also created a series of alignment and test jigs that assured the grilles were uniform and unvarying once installed.
The project progressed as expected and we proudly delivered every grille ahead of schedule. We consider ourself privileged to work seamlessly with such a highly regarded company and such a talented group of people, and to contribute to the successful completion of this project.
At a glance
TYPE:
Linear Bar Grille
STYLE:
AAG110
FRAME:
Core Only
DETAIL:
Mounting Tabs
MATERIAL:
Aluminum
FINISH:
Satin
Company: Artistry in Architectural Grilles by Advanced Arch Grilles
Product: Linear Bar Grilles
Source: http://aagrilles.com/aag100-linear-grille-wall-cladding/
Tags: Aluminum | Grilles | Interior Design
---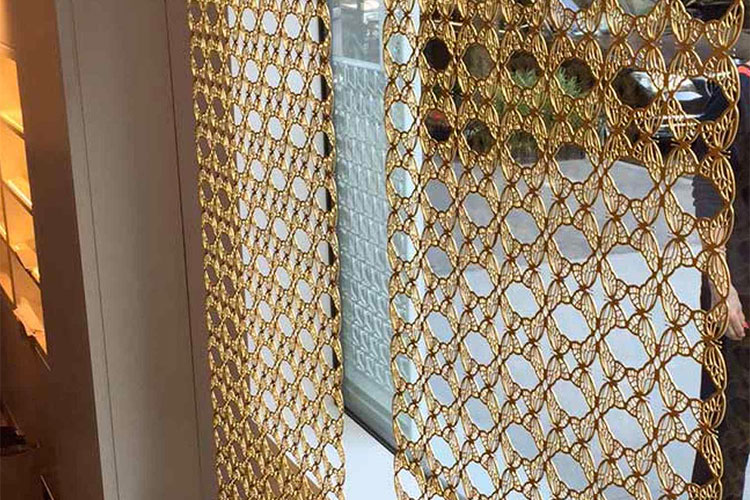 Boutique
A down to the wire request to have two large, intricate, decorative metal screens completed in just 4 days. These laser cut panels also received custom plating.
Complex issues
An intensely intricate and delicate decorative pattern repeated throughout the piece
The maximum thickness of the material was limited to 1/16"
These decorative metal panels have many fine and narrow filigree characteristics that could not be cut quickly on the laser
The metal screen panels were very large; 113" x 36"
The Solution
Artistry in Architectural Grilles' engineering team programed the pattern in several hours and immediately went into production by 4 PM the first day.
The laser ran throughout the night continuing on the panels.
Due to the intricacy of the pattern and light material gauge, the cutting sequence had to be randomly arranged to ensure the material wasn't melted.
The grille pattern required over 60 hours of cutting time.
Success
The contractor and Boutique owner were thrilled we could meet an impossible deadline. Their words:
"They look amazing."
At a glance
TYPE: Custom Laser Cut
STYLE: Custom Pattern
DETAIL: Specialized Cut Sequence
MATERIAL: 1/16″ Steel
Company: Artistry in Architectural Grilles by Advanced Arch Grilles
Product: Perforated Grilles
Source: http://aagrilles.com/custom-laser-cut-decorative-metal-screen/
Tags: Grilles | Interior Design | Metal | Window Shades
---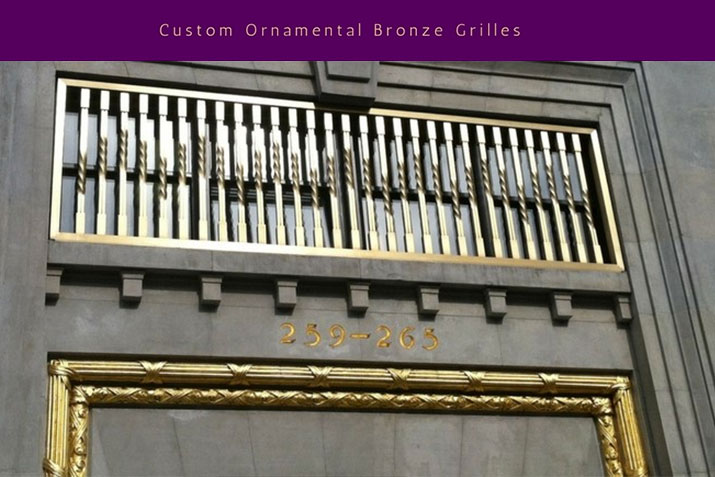 Coco Architectural offers custom fabrications for ornamental grilles and other products. In a recent project located at 80 8th Ave, in New York City, we created several custom pieces for the client, including a custom ornamental bronze grille over the entrance, a bronze header and jamb assembly for the Newsstand, and a custom bronze radiator enclosure with bronze bar grilles in the lobby.
Here at Coco Architectural, we offer upscale custom metal fabrications for a variety of different industries. In the 80 8th Ave project, our craftsmen created a custom ornamental bronze grille to protect the windows over the entrance of the business (shown above). The unique decorative twist on the custom bronze bars added a grand entrance feel to the business.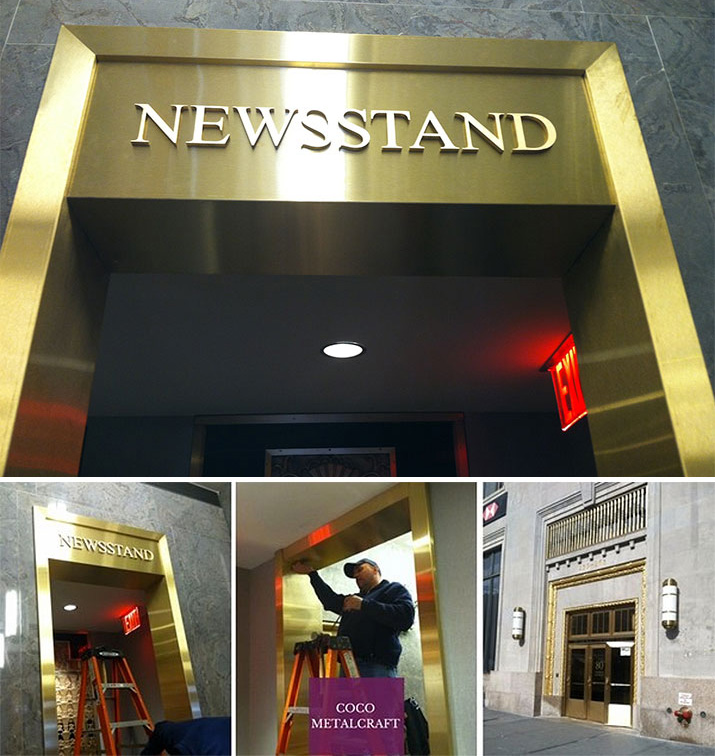 Our specialized CNC Waterjet services allow us to offer unlimited possibilities for any metal work on custom orders. Waterjet cutting is often used during fabrication of machine parts but can also be used for custom-perforated metal sheets and other architectural metalwork. In this project, we created custom waterjet lettering for the newsstand area and cut the brake formed bronze header and jamb assembly to complete the look.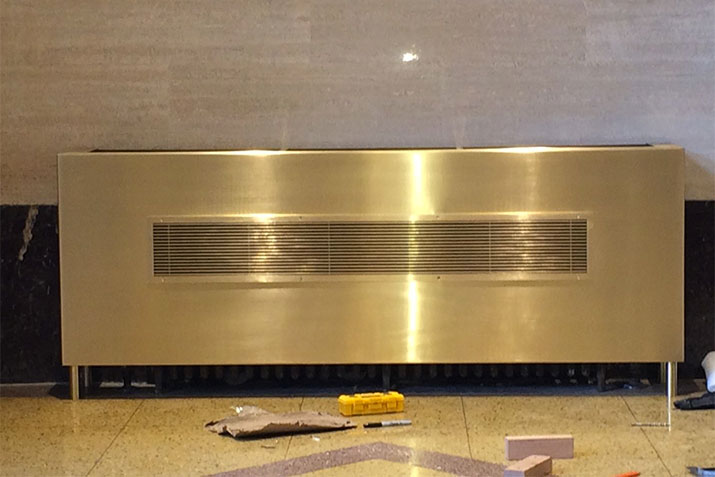 Finally, as all of our work is custom for each project, we provided a satin bronze radiator enclosure with custom linear bar grilles in the main lobby, rather than your basic cookie cutter HVAC products. The aesthetic impact on the space and functional performance of the grille is very important to us, so we leave no detail untouched to provide our clients with a flawless, functional piece.
If you're interested in custom ornamental grilles for your project, we can help your ideas come to life. From choosing metals for your project to matching unique designs with our waterjet and laser technology, we can add unique details to your commercial business or home to make your space feel complete.
Company: Coco Architectural Grilles & Metalcraft
Product: Custom Metal Fabrication Products
Source: http://www.cocometalcraft.com/custom-ornamental-bronze-grilles
Tags: Access Covers | Grilles | HVAC | Ventilation
---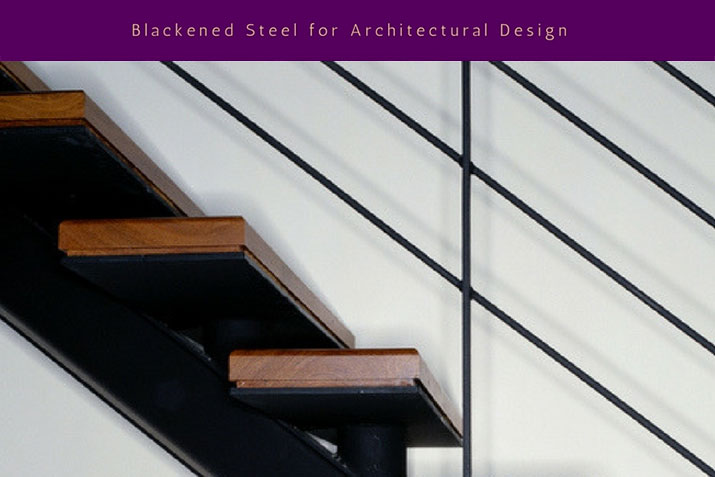 Some say the beauty is in the details. Along with custom metal work for your projects, Coco Architectural Grilles & Metalcraft offers a variety of finish options like antiqued, brushed, mirrored and even blackened finishes to bring the project together for a complete look.
What is a blackened finish
Black oxide or blackening is a conversion coating for various materials like stainless steel, copper and copper based alloys, zinc, powdered metals and silver solder. It is used to add mild corrosion resistance for appearance and to minimize light reflection. The process includes a series of chemical baths or heat until it reaches the desired color.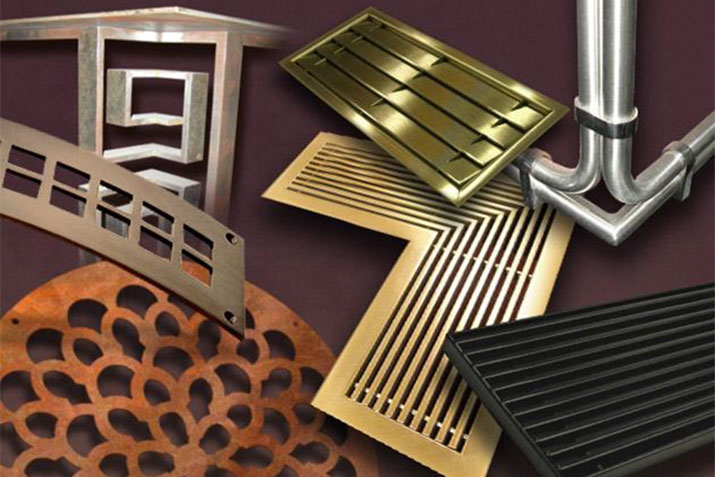 How it works
The process of blackening is done in primarily two different ways. Cold blackening is a process we use here at Coco Architectural. We add a cold finish on mechanically polished metals and then submerged it in a blackening chemical. We also add a clear lacquer to the metal to add an extra layer of protection. Hot blackening is the process of using a machine that spreads a thin layer of black oxide onto a product's surface and is heated to the desired black finish.
Why blackened steel
Blackening not only protects the steel from rusting, but the look is undeniably chic. The blackened finish also gives projects an industrial, edgy look in commercial or high-end residential projects.You may have seen black accents on a fireplace or stairwell or blackened pieces that complement large commercial facilities to create unique architectural elements.
We can create customized fabrication options for unique installations. Our offerings are adaptable to all of your job requirements including new construction, remodeling, and historic renovations.
Like the Linear Bar Grilles and Perforated Grilles, our custom metal products are manufactured with the same standard of excellence and our commitment to total customer satisfaction. If you're thinking about adding blackened steel to your project, download our catalog and request a free quote.
Company: Coco Architectural Grilles & Metalcraft
Source: http://www.cocometalcraft.com/blackened-steel-for-architectural-design
Tags: Access Covers | Grilles | HVAC | Metal | Ventilation