architecture - engineering - construction

Grilles
---
November 11, 2022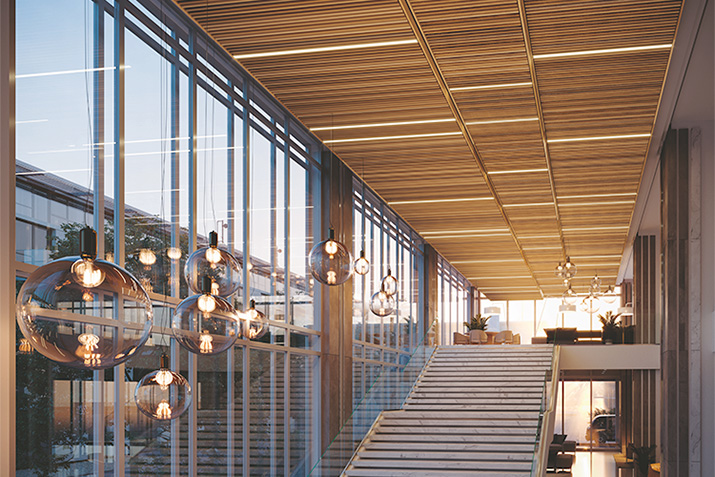 Enhanced structural design; available in 11 standard finishes.
With the introduction of WoodWorks® Grille – Forté Ceiling and Wall Panels, Armstrong offers the beauty of solid wood in the industry's largest selection of standard grille designs. Notched alignment backers improve the structure, minimizing the naturally occurring twist of solid wood.
---
August 22, 2022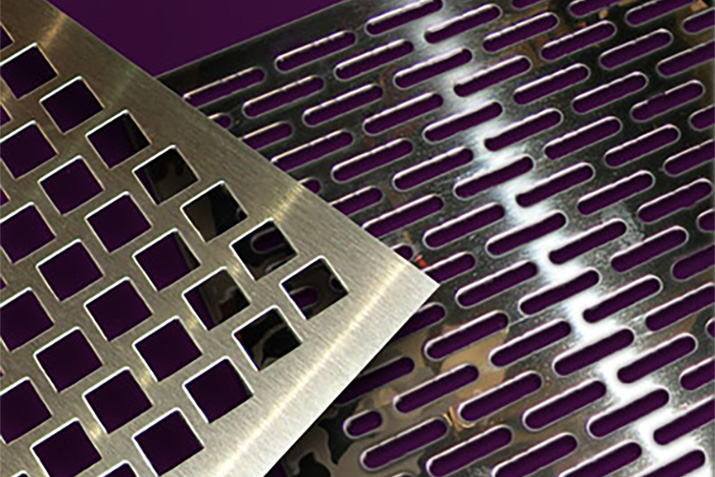 Coco Architectural offers an extensive line of metal sheet grilles encompassing the same characteristics our customers expect from our linear bar grilles: aesthetic quality, performance, and custom installation features.
---
June 10, 2022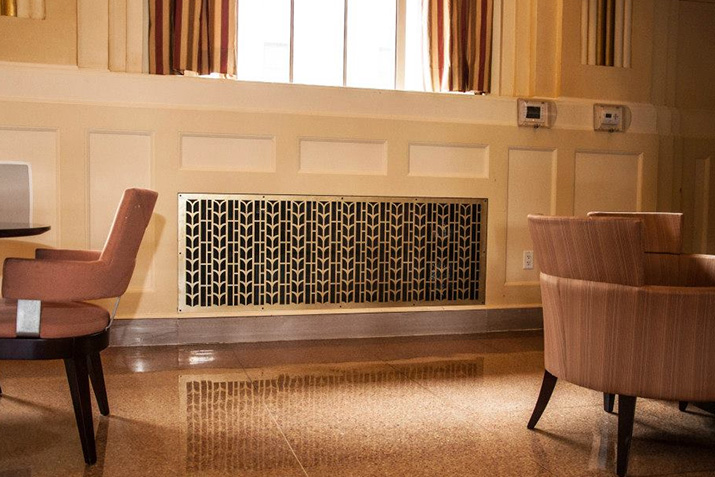 Do you know how to identify excellence in metal sheet work? Perforated metal sheetwork is the cut-to-custom metal used to make decorative grilles. The pattern of a crafted metal sheet should be beautiful, bringing subtle elegance to a room and blending easily with surrounding features. The sheet should also provide perfect function.
---
May 30, 2022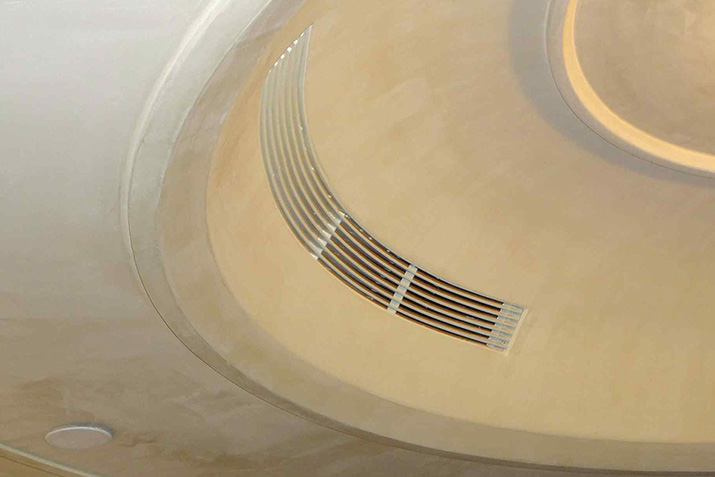 The AAG Advanced Architectural Grilleworks exclusive Plaster J-Bead® * frame (*patent) combined with quality linear bar grille cores provides a flush, borderless installation for plaster and drywall applications on walls and/or ceilings. Also known in the industry as a 'mud grille' or 'plaster grille', it provides a seamless installation enabling you to smoothly capture the contour of any wall or ceiling.
---
April 27, 2022
The EME6625D is a 6" deep extruded aluminum louver with closely spaced vertical blades to prevent the penetration of wind-driven rain. Designed with exceptional protection against wind-driven rain under severe conditions with MiamiDade Approval.
---
March 28, 2022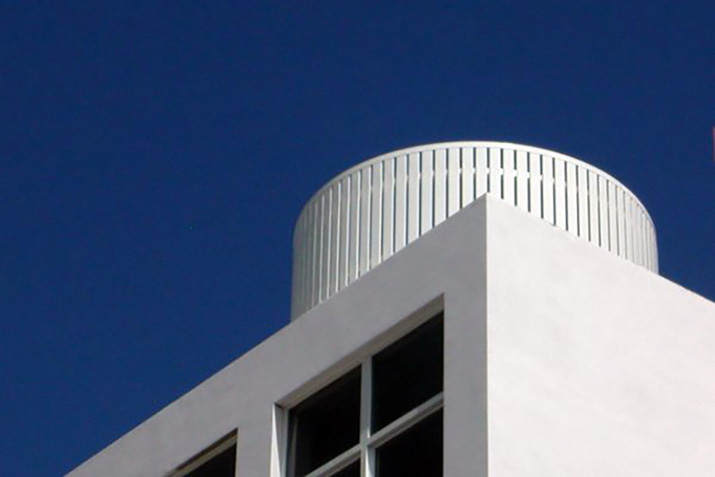 22-1/2° Pitched Louvered screens offer maximum visual concealment while allowing for adequate ventilation. This louver configuration allows for 30% free airflow, and the louver can be inverted (flipped upside down) to provide even more concealment from line of sight if needed. This very effective design is very attractive and convenient for large projects.
---
July 2, 2021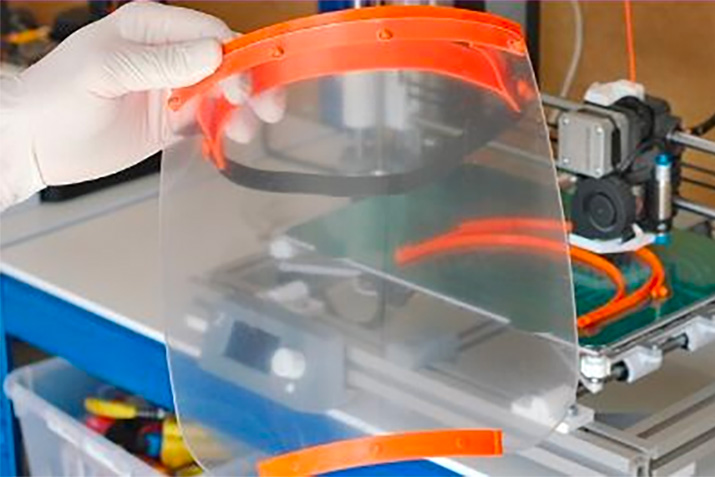 3D printing, also known as additive manufacturing, is making headlines as a means to help hospitals and health care workers who are experiencing a shortage of medical equipment and Personal Protective Equipment (PPE) during the coronavirus pandemic. With more than a million confirmed cases in the United States, demand for this equipment is at an all-time high and has put a strain on the supply chain. 3D printing has limitations and may not be a long-term solution, but we'll explain how it has served as an interim stop-gap with initiatives around the world.
---
May 26, 2021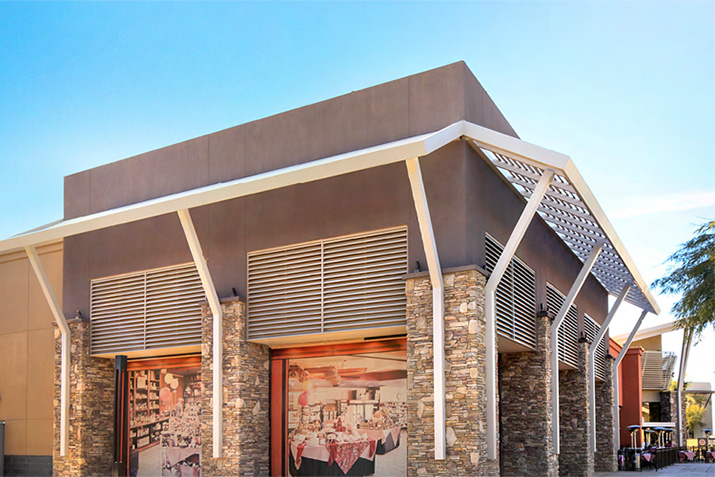 Ruskin Sun Control products provide optimal shading to promote lower energy costs and to cut down the glare on your buildings. These sun control solutions create comfortable environments and increase lifespans of mechanical equipment, resulting in higher productivity and sustainability.
---
April 30, 2021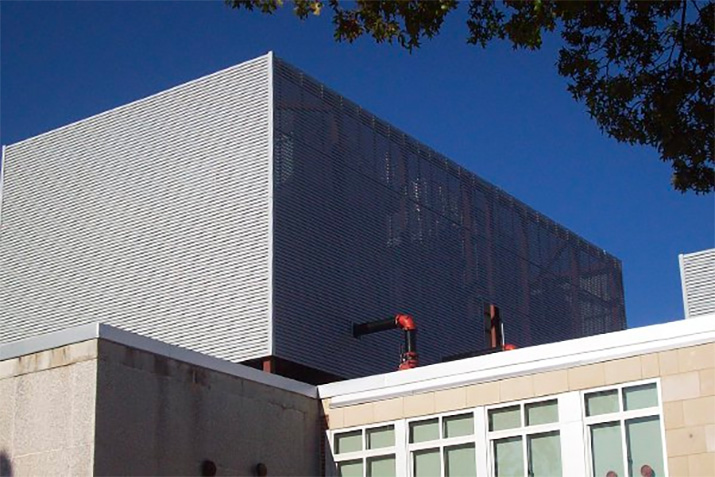 The EconoSpan® louver and screen system is a continuous louver product comprised mainly of roll formed louvers that snap firmly onto 'double-gripped' stringers or posts installed on pre-determined intervals. This system is ideal for roof top equipment screening or other applications with large areas requiring concealment and ventilation. Along with being very attractive, it is also one of the industry's most affordable systems.
---
July 17, 2020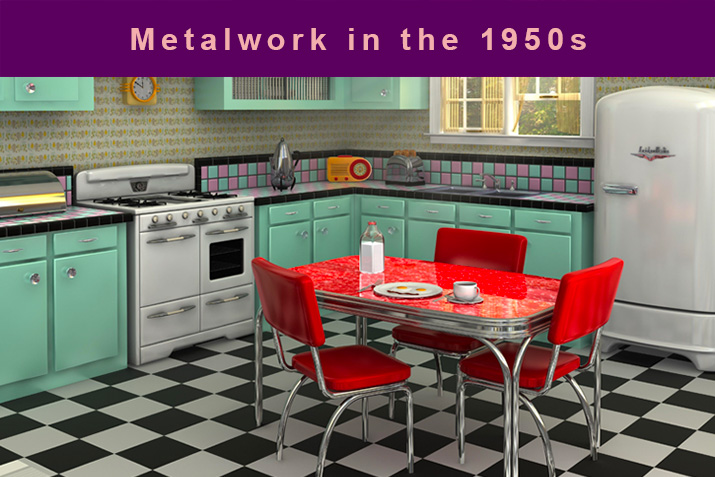 By the time World War II ended in 1945, the United States had established itself as a global force on many fronts, including the metalwork industry. That surge of momentum spilled over into a new decade, as the midway point of the 20th century saw the introduction of new machinery and applications. Below, we'll dive into what you need to know about 1950s metalwork.
---
July 25, 2019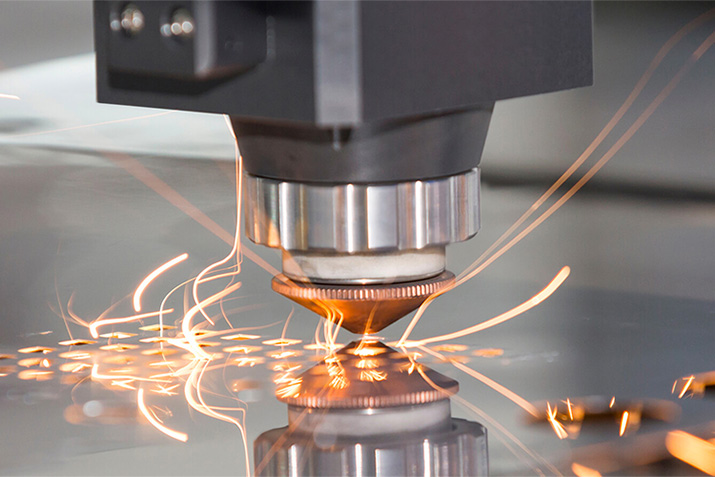 We use and see products each day that may go unnoticed. Ever wonder how your piece of metal — with the precision cuts and intricate designs that make it a unique piece of craftsmanship — became that piece of metal? The short answer is a machine capable of quick, efficient and consistent cuts. In short, you can thank the evolution of laser cutting machines and laser cutting services. These advancements have led to significant growth in the industry. As of 2016, laser cutting accounted for the largest share of the metal cutting market. Market analysis and segment forecasts expect this trend to continue over the years. Coco Architecture uses laser cutting in our all-inclusive custom metal fabrication facility. We'll take a look at what laser cutting involves, the transition to fiber laser cutting, how we implement it at Coco, and go into detail about the benefits of laser cutting.
---
January 28, 2019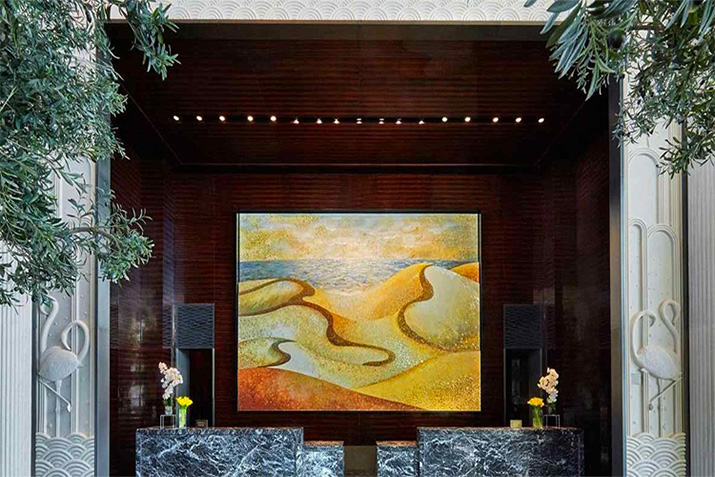 A large global construction company was under extremely tight scheduling constraints to complete a Five Star hotel. The project required several complicated designs that included custom developed patterns, mirror polished grilles, a large complete radius floor grille and geometrically shaped lobby center piece grilles.
---
August 31, 2018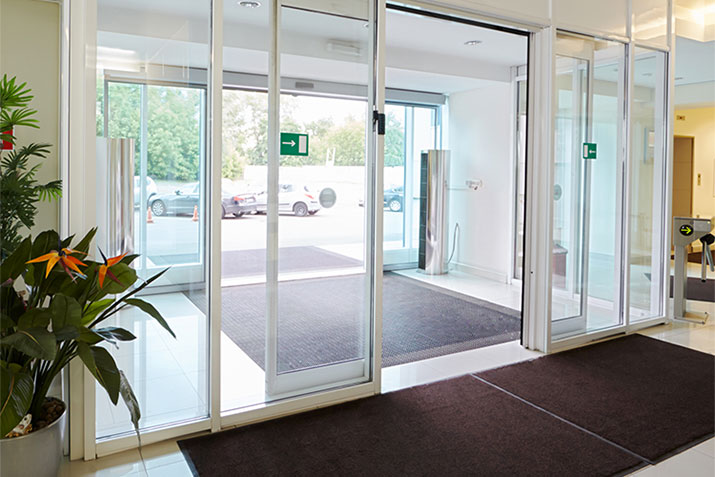 Entrance systems are one of the most important areas in a building... they make the first impression. Every safe entryway needs to have these three essential elements:
---
August 23, 2018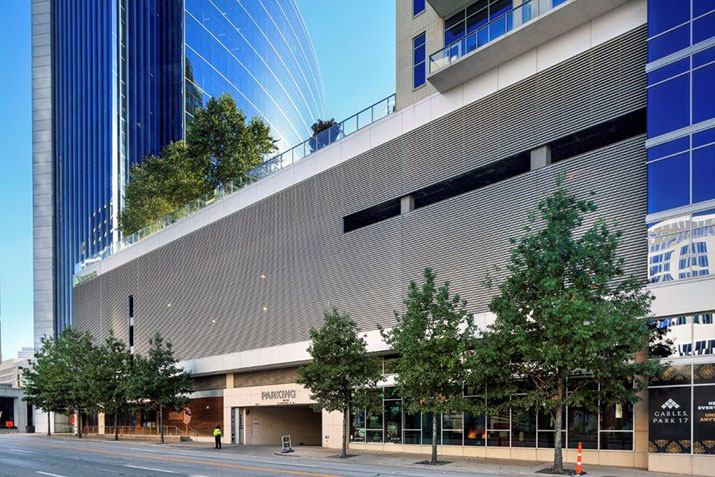 While providing fresh air intake and exhaust, Ruskin Louvers can also provide architectural style to building design. With the variety of models, sizes, and paint finishes available, Ruskin Louvers can add unusual and appealing features to exterior and interior elevation. Ruskin louvers are available in depths ranging from 1.5" to 12", and can accommodate various blade angles with high free area.
---
August 9, 2018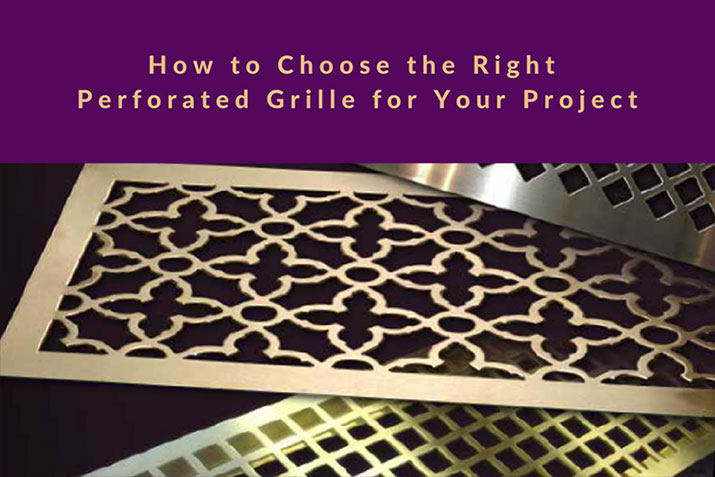 From new builds to historic renovations, perforated metal grilles can elevate any architectural design with patterns ranging from simple to ornate and vintage to modern. No matter your style, a perforated grille can tie together a variety of architectural projects – but how do you choose the right one for your project? We've streamlined the decision-making process into four simple steps.
---
April 15, 2018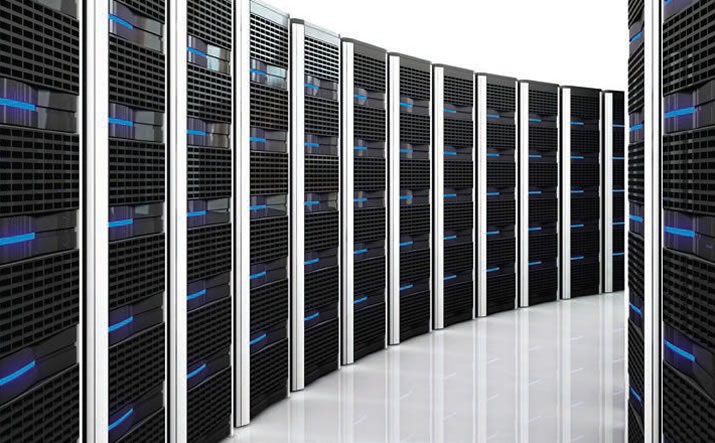 The Natural Resources Defense Council states that Data centers can be regarded as the back bone of a modern economy serving businesses and communications. Defending data means not only protecting it from Mother Nature but also giving back to her with sustainable designs. A question that must be considered during the design of a data center, is 'How likely could the facility be compromised in extreme weather conditions such as tornadoes and hurricanes?'
When evaluating potential HVAC equipment it is advisable to use FEMA rated louvers and grilles. FEMA rated grilles and hurricane-resistant louvers have been tested against high windloads and large missile impacts. Outside air control dampers can seal up the center when necessary to reduce humidity and heat.
---
March 14, 2018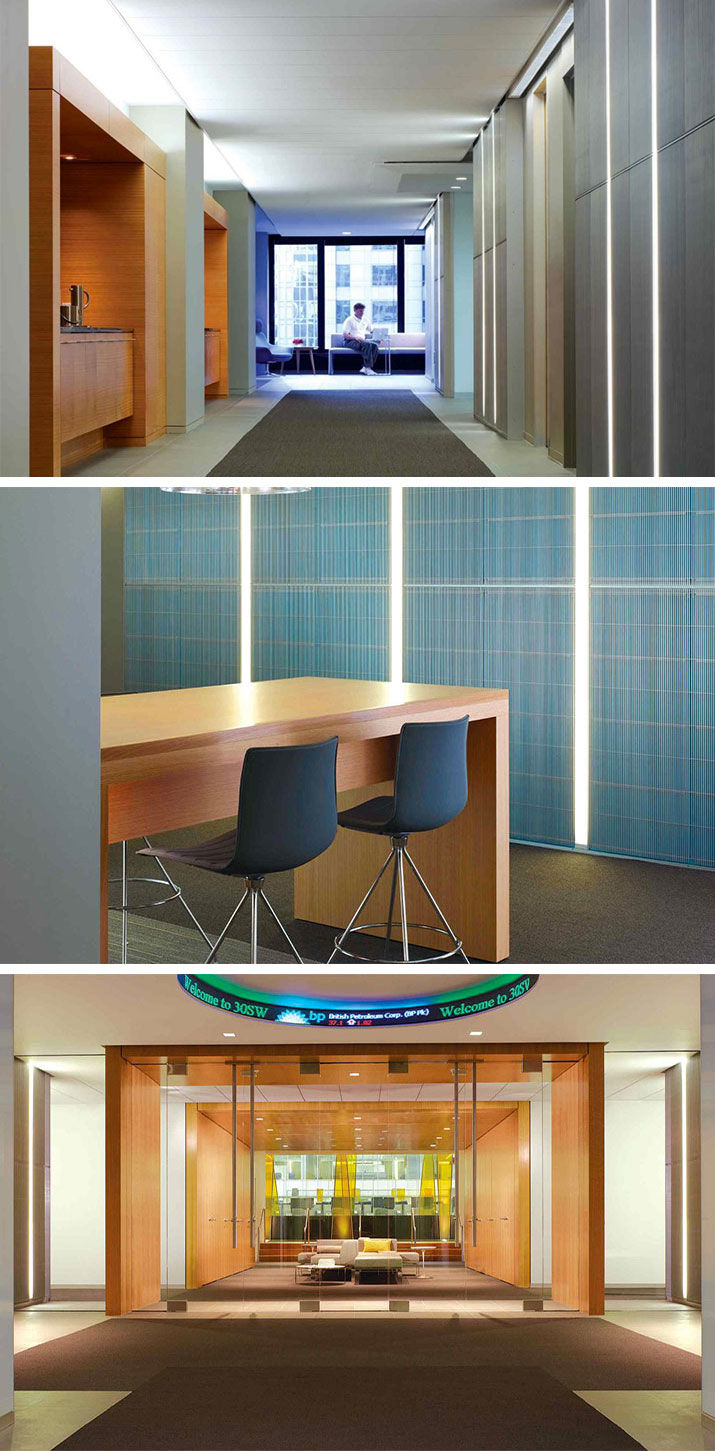 Design challenge: how to incorporate light weight, grille-style wall cladding, built to accommodate light diffusers, in an aesthetically pleasing way that would be appropriate in a high-end corporate environment. The grilles would need to run floor to ceiling, be easily mounted and have soft edges. In addition, budget constraints required all of the above to be incorporated into a cost effective solution.
---
September 28, 2017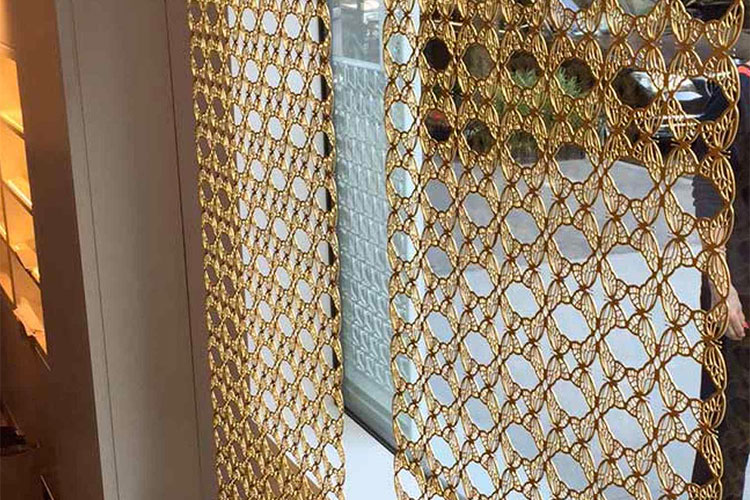 The Challenge: a down to the wire Boutique request to have two large, intricate, decorative metal screens completed in just 4 days. These laser cut panels also received custom plating.
---
August 4, 2017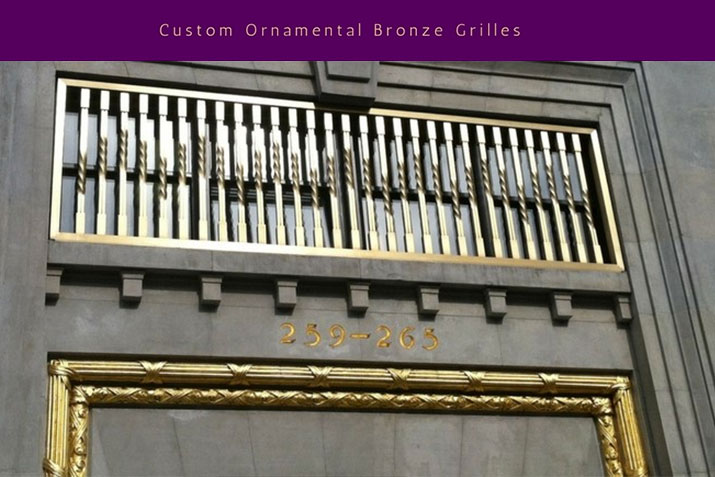 Coco Architectural offers custom fabrications for ornamental grilles and other products. In a recent project located at 80 8th Ave, in New York City, we created several custom pieces for the client, including a custom ornamental bronze grille over the entrance, a bronze header and jamb assembly for the Newsstand, and a custom bronze radiator enclosure with bronze bar grilles in the lobby.
---
July 19, 2017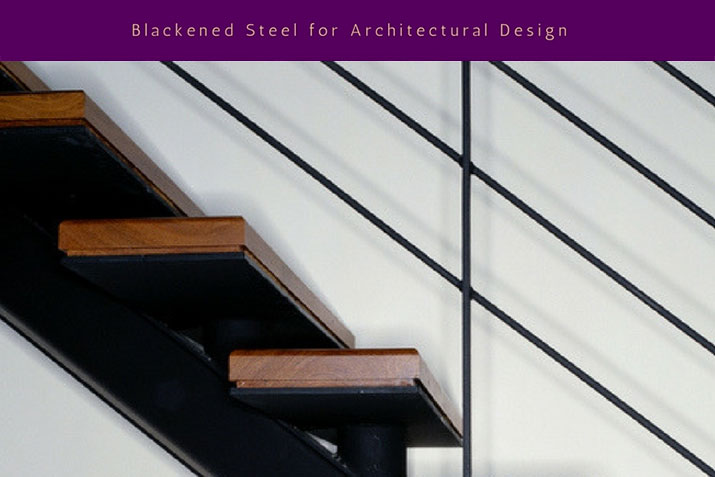 Some say the beauty is in the details. Along with custom metal work for your projects, Coco Architectural Grilles & Metalcraft offers a variety of finish options like antiqued, brushed, mirrored and even blackened finishes to bring the project together for a complete look.