architecture - engineering - construction

Ventilation
---
April 14, 2021
We love Kineticwall projects because they are a collaborative effort between architects, building owners, installers and EXTECH. It takes everyone working together to achieve a unique and successful project! We've created this visual map to illustrate how a kinetic facade project goes from concept to finished installation. Enjoy!
---
February 3, 2021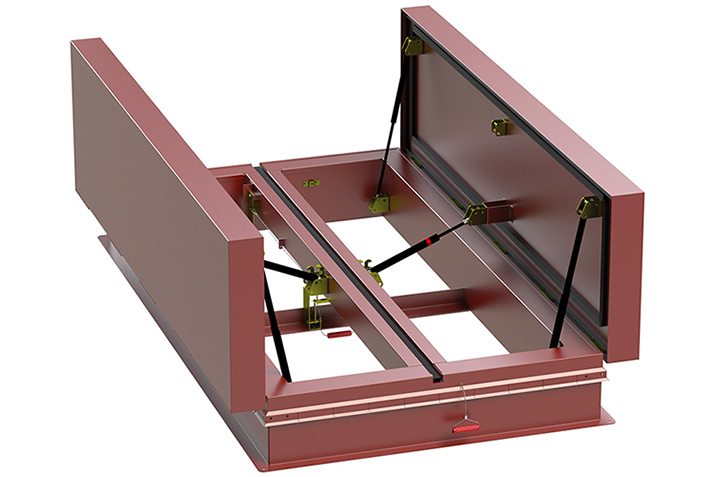 Diving into the world of acoustical ratings is like opening a can of alphabet soup. You're unsure which letters will float to the top, what their significance is and how to unscramble and define the mishmash of letters staring at you. While there is a jumble of letters, the critical ratings for determining the acoustical quality of building products fall into two groups: Sound Transmission Class (STC) and Outdoor-Indoor Transmission Class (OITC). Depending upon the structure being built and the application of the products, the difference in the ratings is essential for architects, designers and construction teams to understand.
---
November 20, 2019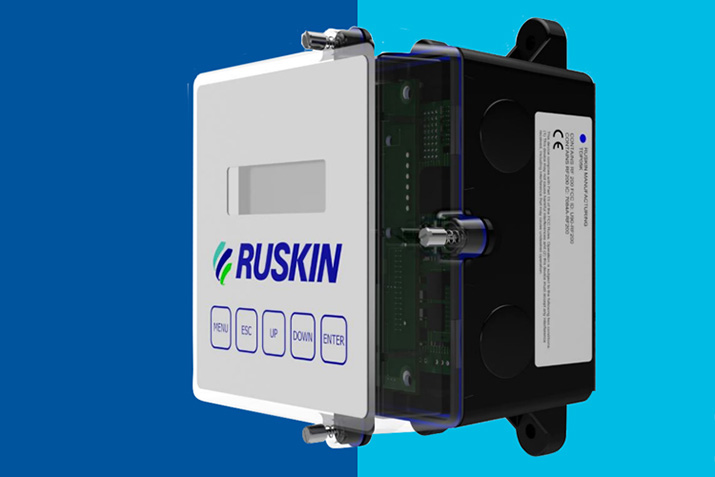 Take a Look at the New Advanced Thermal Dispersion Airflow Measurement System Flyer- Showing the TDP05K and AIRFLOW-IQ. The TDP05K Advanced Thermal Dispersion air measurement system is changing the way air measurement is delivered.
---
January 23, 2019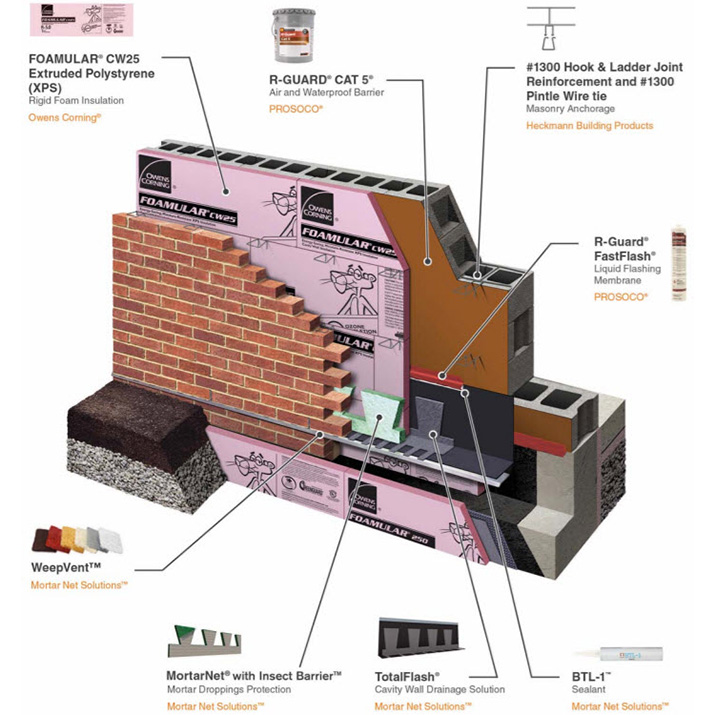 Why moisture management matters in a complete masonry veneer wall system. Benefits include a much faster design and specification process, proven component compatibility, faster component installation and better performance, plus the peace of mind that comes from knowing all components are proven compatible and will perform as specified.
---
August 23, 2018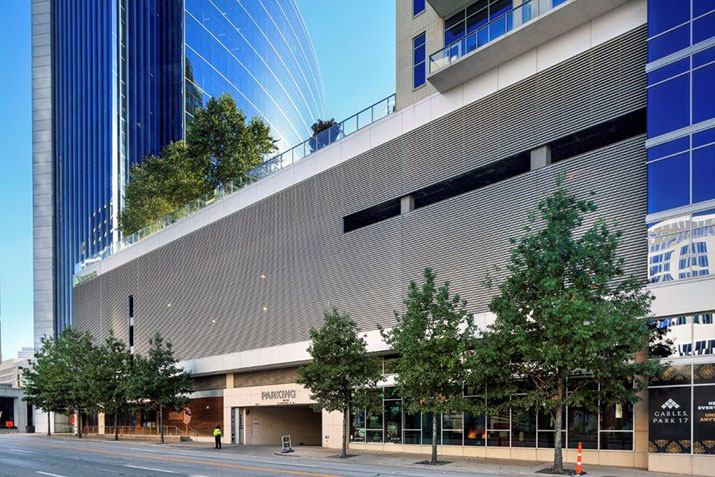 While providing fresh air intake and exhaust, Ruskin Louvers can also provide architectural style to building design. With the variety of models, sizes, and paint finishes available, Ruskin Louvers can add unusual and appealing features to exterior and interior elevation. Ruskin louvers are available in depths ranging from 1.5" to 12", and can accommodate various blade angles with high free area.
---
August 9, 2018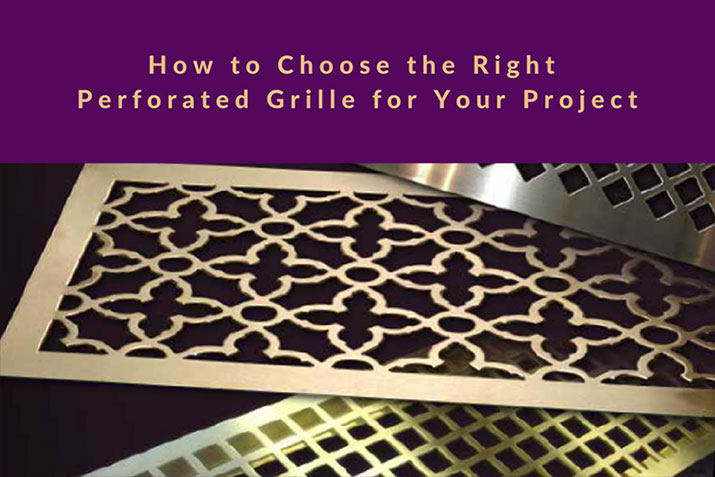 From new builds to historic renovations, perforated metal grilles can elevate any architectural design with patterns ranging from simple to ornate and vintage to modern. No matter your style, a perforated grille can tie together a variety of architectural projects – but how do you choose the right one for your project? We've streamlined the decision-making process into four simple steps.
---
November 23, 2017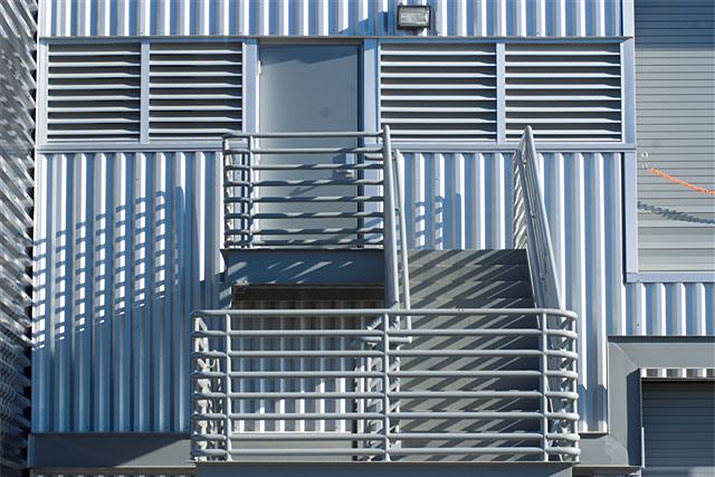 Architectural Wall Louvers are used to allow air into a building, while keeping out undesirable elements from mother nature like rain, water, dirt, and debris. They also add the extra element of aesthetic design to a building exterior. Use your air intake or ventilation requirements to improve the look of any building.
---
September 20, 2017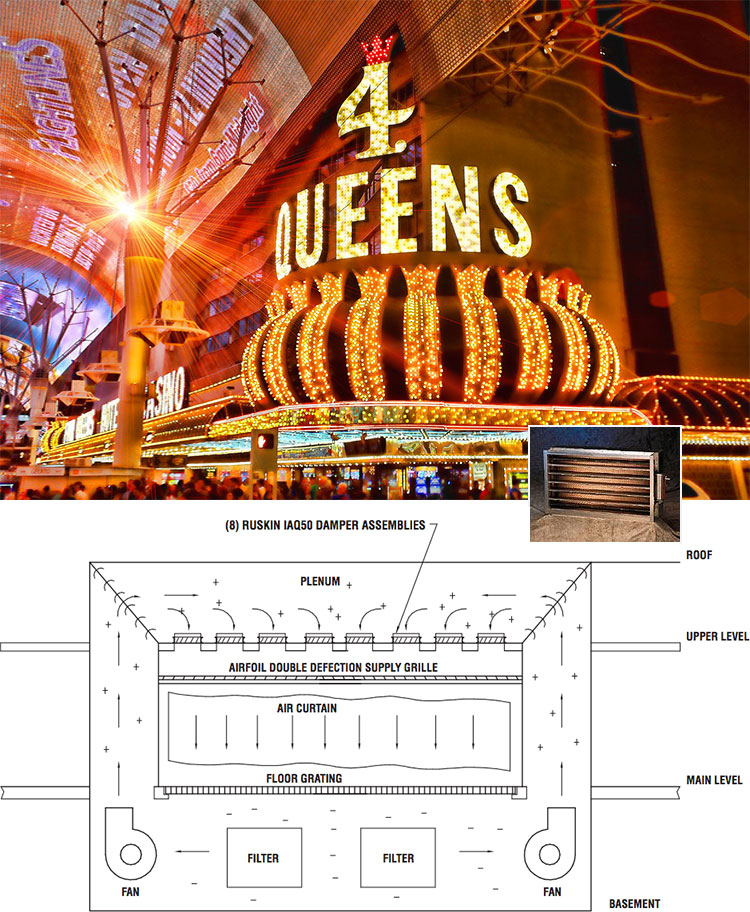 To improve access into the Four Queens Hotel and Casino in Las Vegas, Four Queens recently added a 48 foot air curtain. Built using Ruskin's IAQ50 air flow measuring and control dampers, the new air curtain efficiently and economically maintains the pressure in the building. Designed to satisfy the needs of a variety of applications, the IAQ50 air flow measuring and control damper provides the perfect solution to difficult challenges.
---
August 4, 2017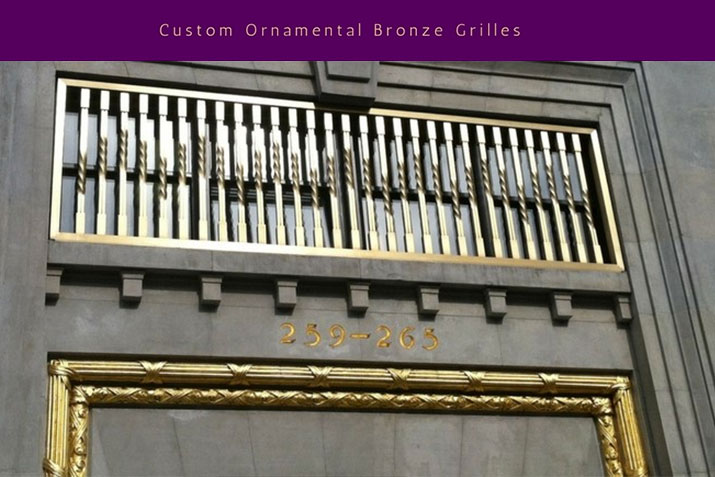 Coco Architectural offers custom fabrications for ornamental grilles and other products. In a recent project located at 80 8th Ave, in New York City, we created several custom pieces for the client, including a custom ornamental bronze grille over the entrance, a bronze header and jamb assembly for the Newsstand, and a custom bronze radiator enclosure with bronze bar grilles in the lobby.
---
July 19, 2017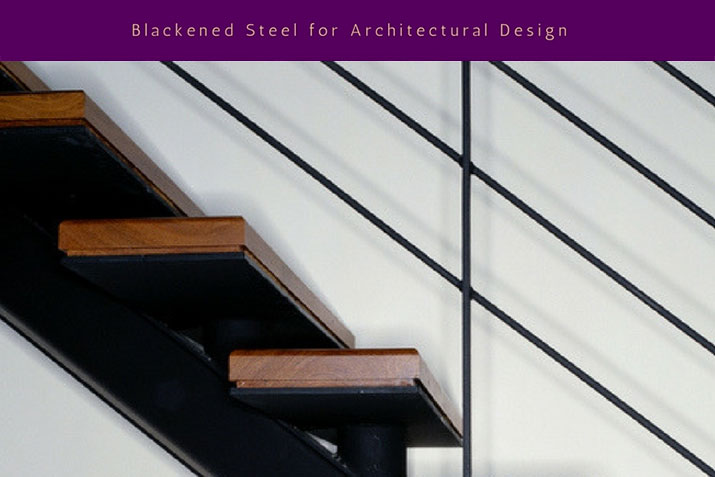 Some say the beauty is in the details. Along with custom metal work for your projects, Coco Architectural Grilles & Metalcraft offers a variety of finish options like antiqued, brushed, mirrored and even blackened finishes to bring the project together for a complete look.
---
July 14, 2017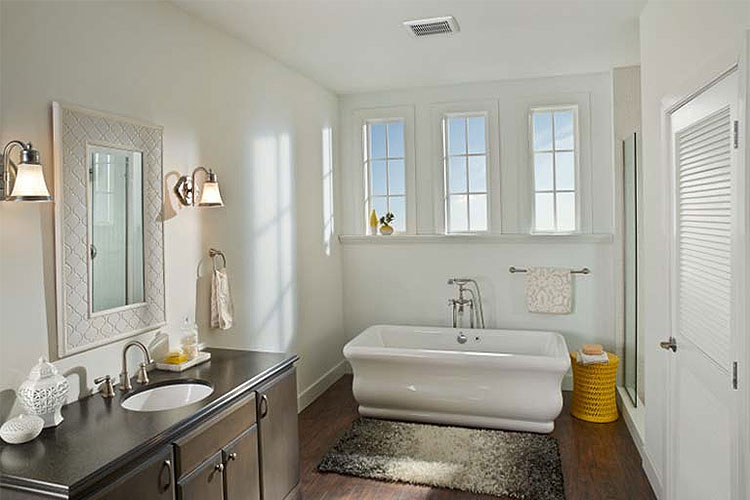 Bathroom fans are great at fighting moisture which can lead to mold, but only if used properly. Broan's innovative Sensaire Sense-on-Rise Technology is now available on the InVentTM Series ventilation fans. Homeowners can now have a worry free solution for excess humidity combined with the great InVent features.