architecture - engineering - construction

Bullet Resistant
---
May 3, 2021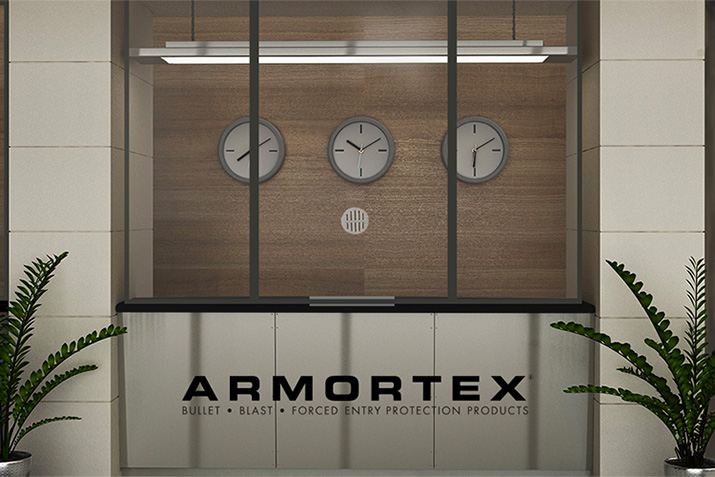 When replacing the windows and doors in a commercial building, the first consideration is always cost. Does a potential replacement provide tangible benefits to the business? New window frames can refresh the look of your building, particularly if you opt for uPVC fittings. Unplasticized polyvinyl chloride, typically abbreviated to uPVC, is the go-to material for refurbishing tired windows and doors. It can lend a refreshed feel to building exteriors while improving the insulation considerably. Yet uPVC windows leave something to be desired from the perspective of security.
---
March 31, 2021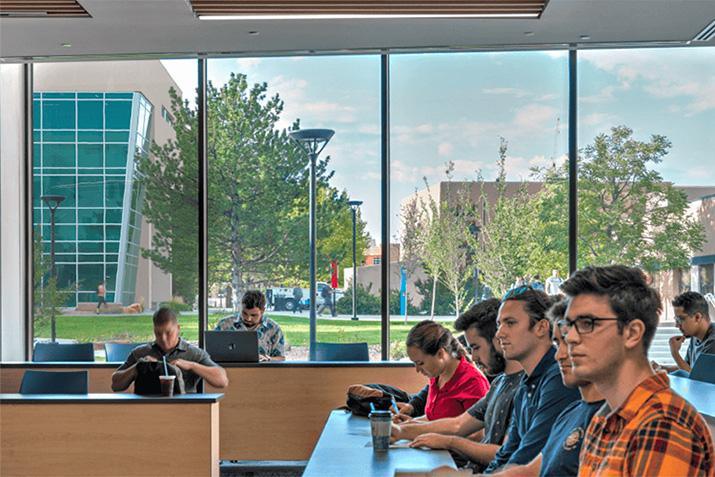 Our new ballistic insulated glass product is ideal for schools, offices, municipal buildings or any facility that requires superior safety + aesthetics. It's an excellent choice for building exteriors and upper floors because it retrofits into existing window frames. It has been tested to UL 752 bulletproof standards and UL 972 forced-entry standards, and it provides superior light transmission and easy care.
---
February 15, 2021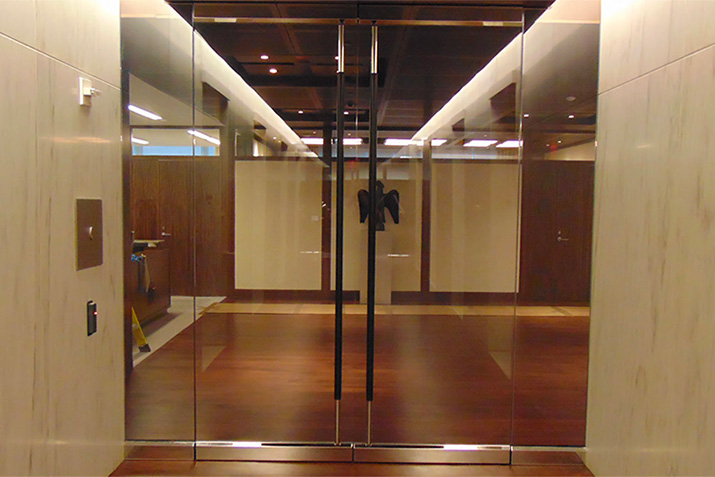 'Frameless' all-glass doors are broad and inviting—practically the standard for modern offices. It's important to know, however, that startlingly few glass door security options both fit and meet aesthetic demands while still providing significant safety.
---
December 23, 2020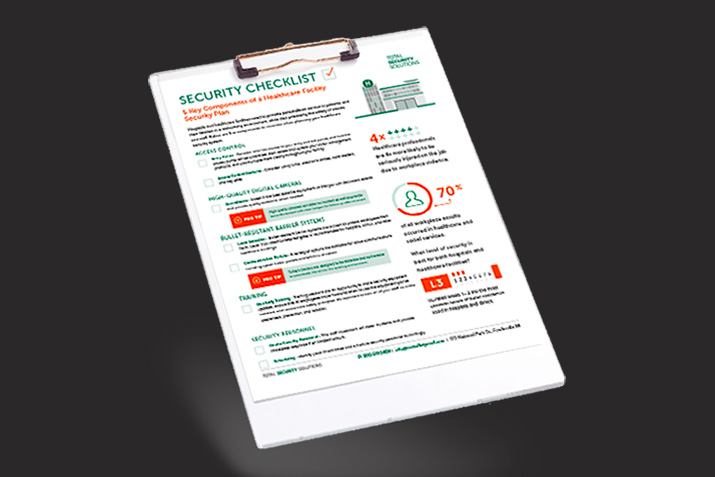 Security in Hospitals Best Practices - Workplace violence in healthcare is an ongoing threat to hospital security. Receptionists, nurses, doctors, and other healthcare workers put themselves at risk of verbal and physical abuse every day to care for patients.
---
November 25, 2020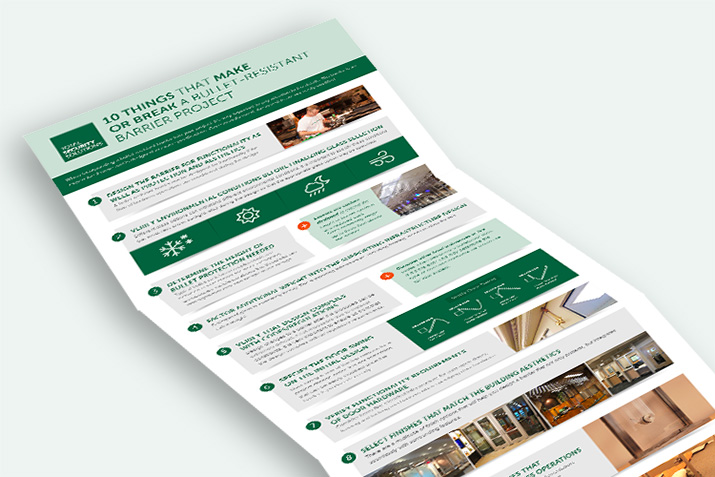 Working on a bulletproof barrier project? Use this checklist to avoid common pitfalls and costly project delays. 10 Things That Will Make or Break Your Bullet-Resistant Barrier Project is a great resource to learn about bulletproof material weight and size, which measurements to take, and how to select the right bullet-resistant accessories for your building.
---
September 18, 2020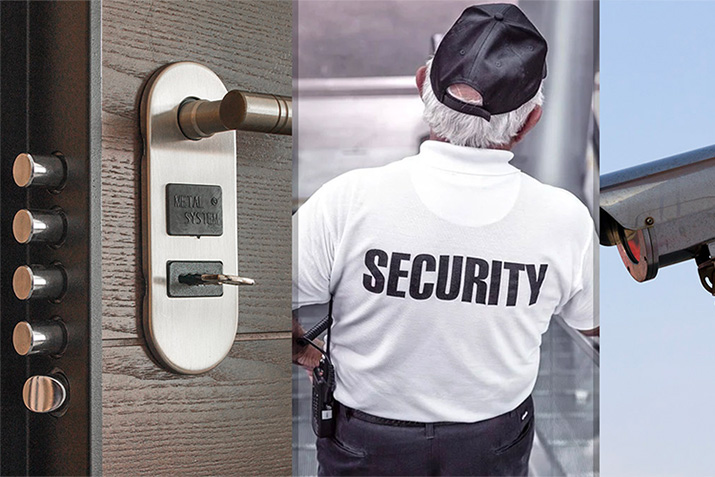 Jim Richards, CEO of Total Security Solutions, has been evaluating and improving corporate security measures in workplaces for a long time. "Too often," he notes, "big organizations, their facility managers, and even the security integrators they hire look at security as a fix that can be dropped in place. Like swapping out a leaky valve or adding a skylight. They don't see this as a system of components. A bullet-resistant barrier is a component of security. Cameras are a component. Access control systems. Fire suppression. The security guards. Their security protocols. All of this goes into creating a system."
---
June 10, 2020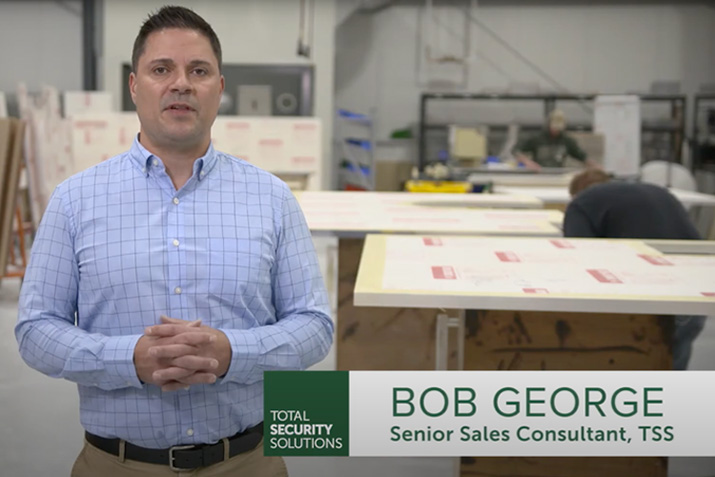 As Total Security Solutions CEO Jim Richards explains, "There are many different ballistic glass products out there, all of them are fit for different applications—and most people call all of them 'bulletproof glass,' no matter what they are." Specifically, there are five types of bulletproof glass commonly sold today. You …
---
April 17, 2020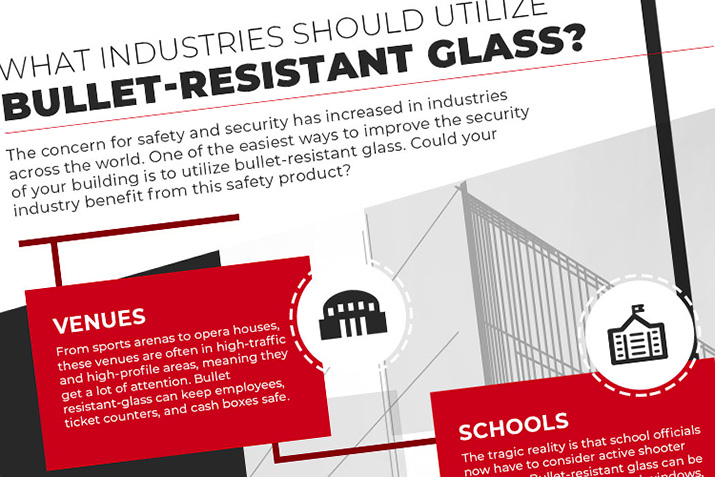 Security has always been a concern for architectural designers and project managers, but the nature of the threats that we face in both private and public spaces is changing rapidly. This has mandated a wide-scale reconsideration of how we protect ourselves at home, at work, or in any of the places where we may be vulnerable to firearms-related offenses. Ensuring that buildings are equipped to deal with real and perceived security threats falls under a key part of the architect's role: To ensure both functionality and safety of a premise's design and structural elements. This increasingly means considering bulletproof products such as reinforced windows and forced-entry resistant doors when looking for contractors.
---
December 30, 2019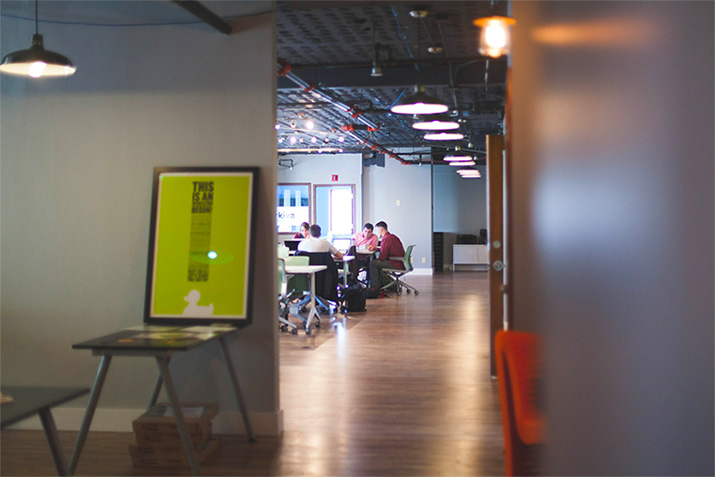 Corporate security is widely—and wildly—neglected. The Bureau of Labor Statistics tells us that workplace shootings are now 30 times more common than building fires. The bulk of mass shootings occur at a workplace, but only about 20 percent are adequately prepared for an active shooter incident.
---
November 25, 2019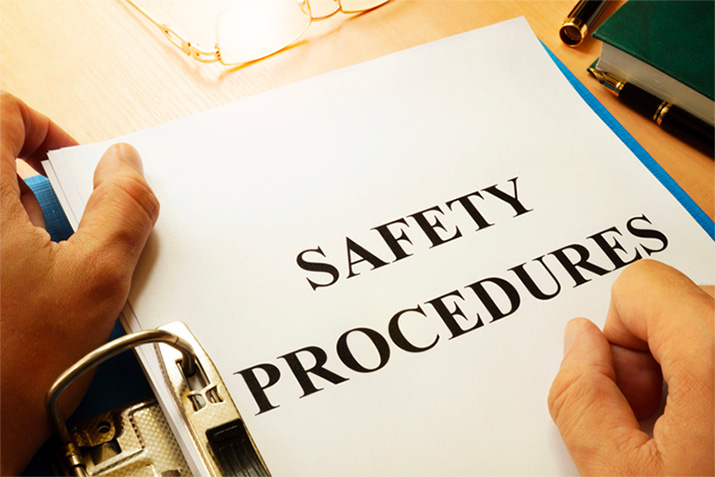 Corporate offices are among the locations most susceptible to gun violence—and least prepared to respond effectively. In America, violent crime has steadily declined since the 1990s. But the workplace has proven to be an anomaly: Workplace shootings are on the rise. Today, the bulk of American active shooters attack places of business. And yet, very few businesses embrace substantive active shooter training and prevention.
---
October 28, 2019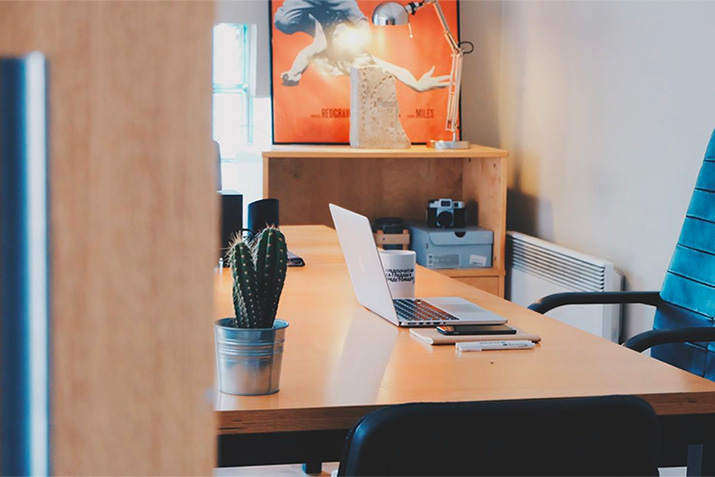 In most business settings, physical security is either absent or insufficient. "Since nothing has happened," explains T.J. McComas, a physical security specialist and founder of Bastion Security Group, "the conclusion is that the security works. But, in many cases, it isn't that the security works, it's just that they've been lucky."
---
May 15, 2019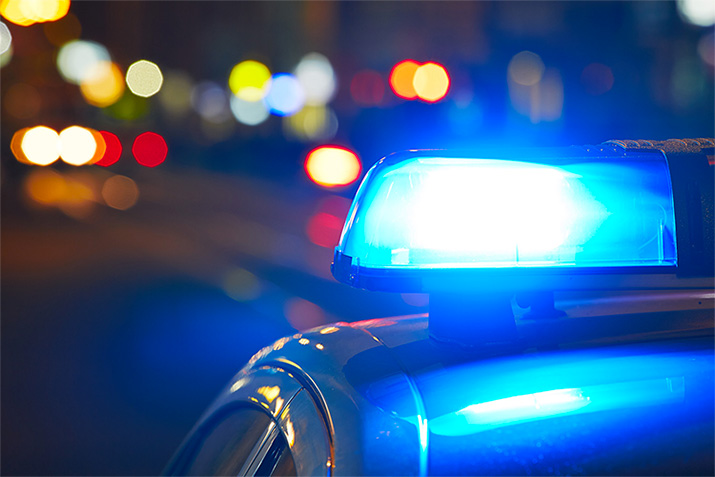 Shooter response training has changed as law enforcement and emergency first responders have learned from more experience. In this article and video you will learn about the changes that have been made to Active Shooter Response.
---
April 17, 2019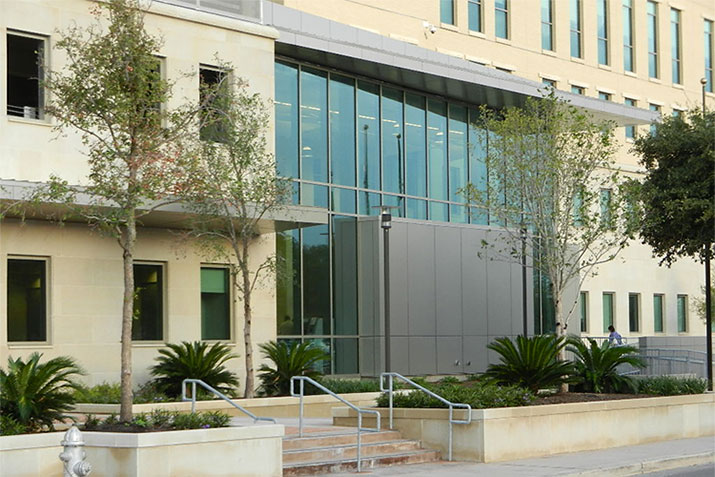 Bullet-resistant security windows are comprised of a composite system of alternating glass and polymeric layers – typically polyvinyl butyral (PVB) or ethylene-vinyl acetate (EVA). These dissipate the force of an impacting projectile before it penetrates through the other side of the window. Bullets are captured within the composite, providing effective protection for personnel from a variety of small arms fire.
---
April 15, 2019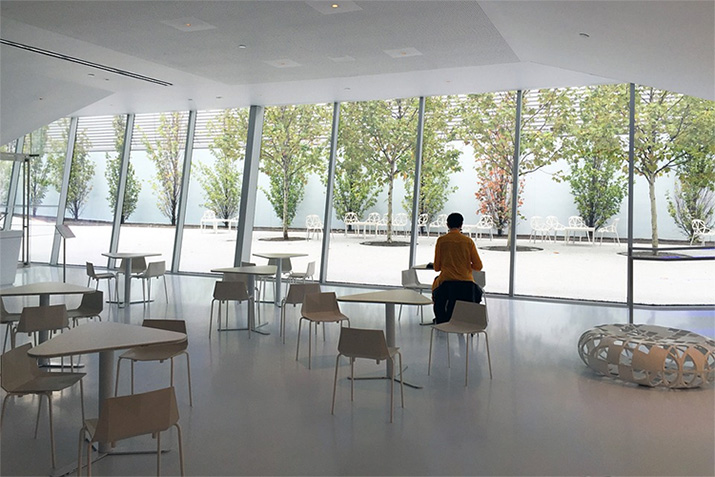 It's no wonder theEdge in Amsterdam has been touted as the world's smartest building. Everything is connected to the Internet. Lighting, temperature controls – even espresso machines and bathroom towel dispensers – are linked to central dashboards that track usage patterns and adjust settings or send alerts, accordingly. Employees use a smartphone app to check their schedules, find a workspace and much more.
---
March 6, 2019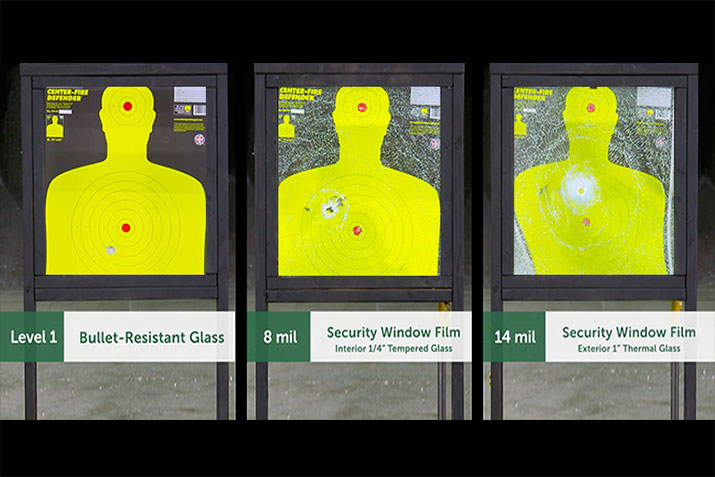 Scissors are great for cutting things, but you wouldn't use them to mow your lawn or trim your trees. It's a similar story with security window film. It may provide protection against shattering and intruders, but it doesn't solve every security challenge. Sure, security film has undergone many advances, but the fact remains: it doesn't stop bullets.
---
December 7, 2018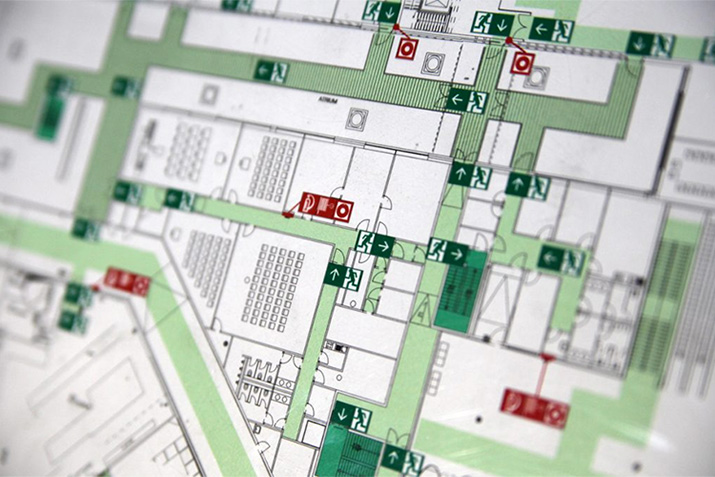 It's like clockwork. If an electric company payment office receives a threat, the water company office across town calls to look into getting a bullet resistant barrier. If there's a school shooting anywhere, Total Security Solutions starts getting inquiries about installing bulletproof vestibules from schools nationwide. A bomb is mailed …
---
August 28, 2018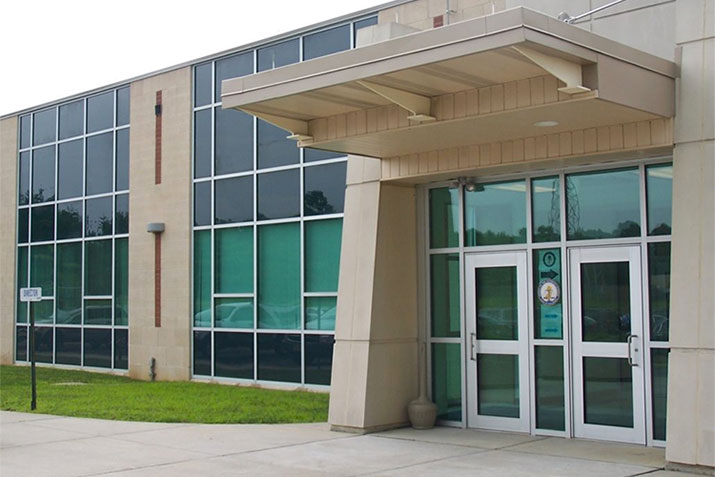 A big question that we often get from customers is what industries should utilize bullet-resistant glass? VP and GM, Rick Snelling, often asks his customers these questions to see if they fall into the category of needed bullet-resistant glass. Do you value your assets? Do you keep cash on site? Do you sell anything? Are you open during hours when most people are asleep? Are life-changing decisions made there?
---
August 20, 2018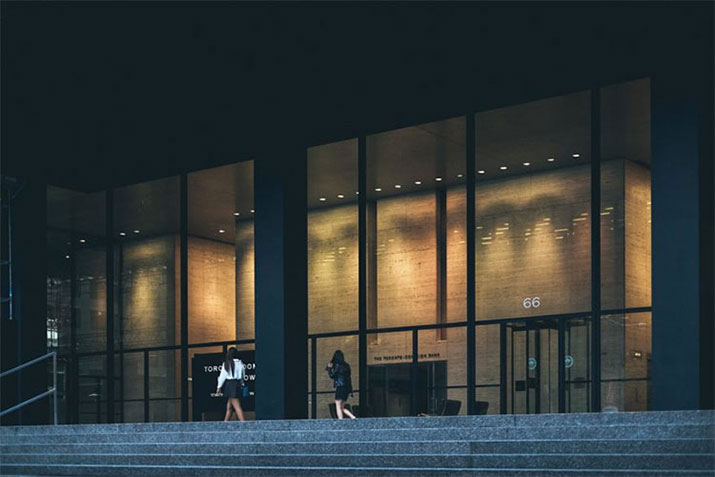 "Since the start of the year, we're finding that physical security for C-level executives is more of a focus," notes Total Security Solutions CEO Jim Richards. "That's nothing really new. The guy in the corner office has always had a little more to worry about when it comes to security. But at one time, corporate security like this was only top-of-mind for companies that were dealing with things that they knew people aren't happy with. There was bad press, or actual threats. Now, we find that these customers are rarely responding to a specific threat. This is about staying ahead of the game."
---
December 18, 2017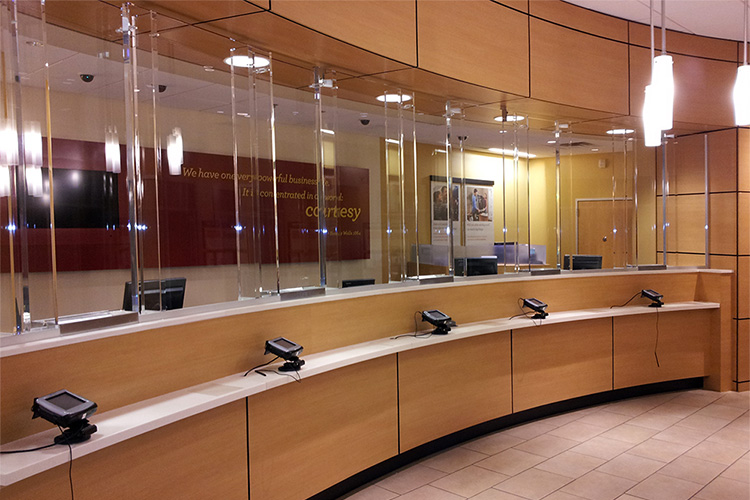 As 2017 draws to a close and we look forward to the promise of a new year, we thought it might be a perfect time to pause and reflect on something very important to us – the do's and don'ts of cleaning your bulletproof glass. While that might not make the top three on most people's list of resolutions for 2018, here's why it should.
---
November 21, 2017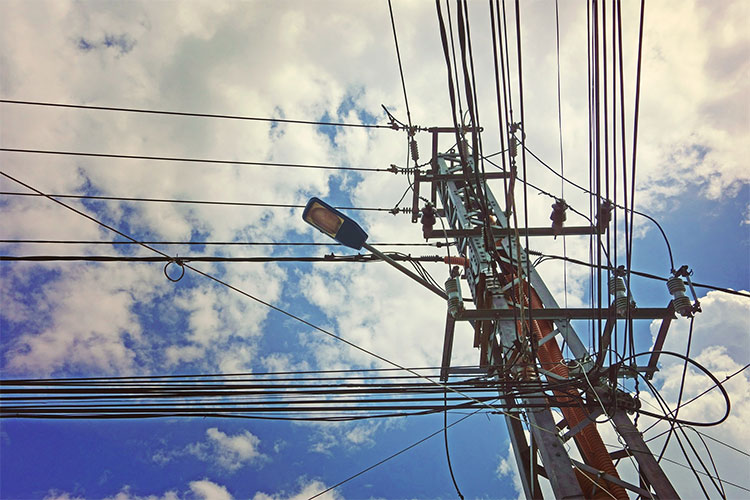 Remote locations, wide service areas, and lots of cash on hand presents unique security challenges for customer service staff.