architecture - engineering - construction

Safety
---
April 12, 2021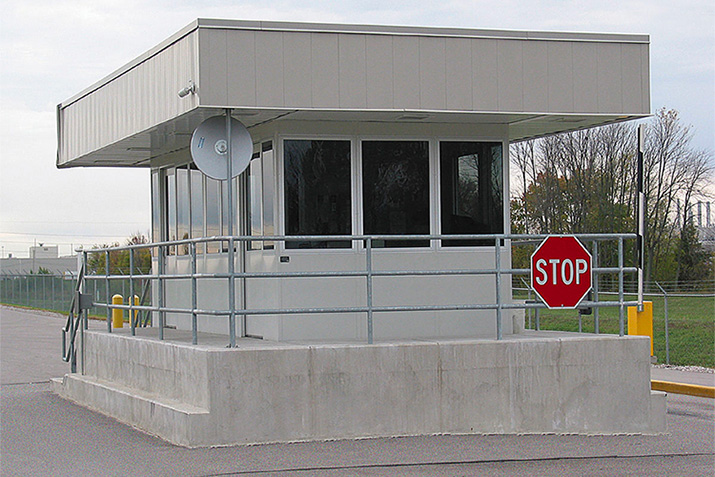 Par-Kut provides the most rugged and well built guard houses, guard booths, guard shelters, border inspection booths, security access control checkpoints and observation towers. Par-Kut's guard houses are all prefabricated guard houses. Our customers include government, private industry, airports, nuclear power plants and U.S. Military facilities across the country and around the world. Par-Kut's all welded steel construction and use of durable, low maintenance materials ensure the guard booth's greatest longevity. Special security features are offered to customize the security guard booth to your location requirements and to keep your security officers comfortable as well as secure.
---
April 9, 2021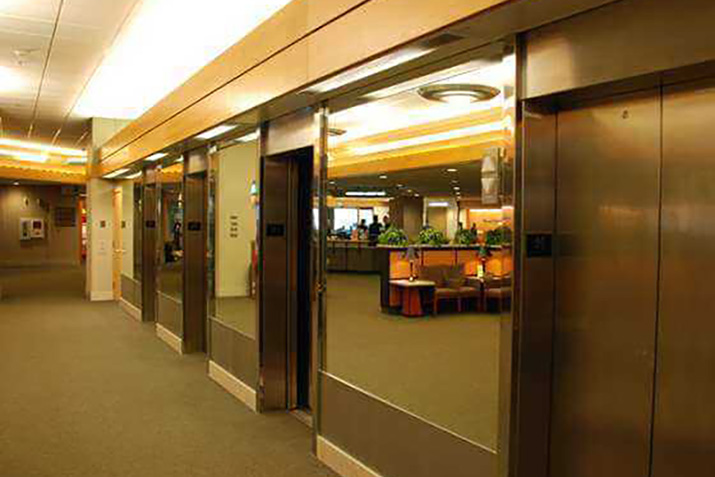 As someone enters your building, one of the very first stops they make is often at the elevators. Your elevators and your elevator lobby design need to meet certain criteria for comfort, safety and aesthetics. Paying attention to the following five factors in your elevator lobby can help ensure that your visitors and employees can access the elevator(s) in a safe and stylish environment.
---
March 22, 2021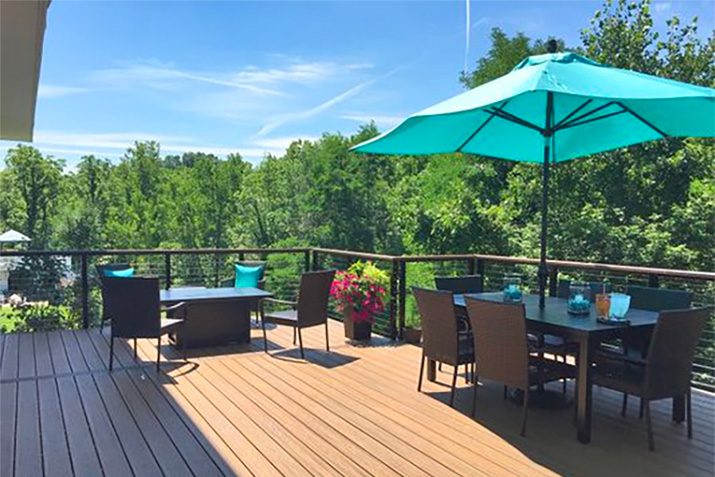 This stylish deck in Albany, New York was built for entertainment. With multiple areas for lounging and socializing, the homeowners chose a fascia-mount railing that keeps the space open. The dark aluminum contrasts nicely with a light wood deck and vivid accent colors to create a refreshing, contemporary look.
---
March 15, 2021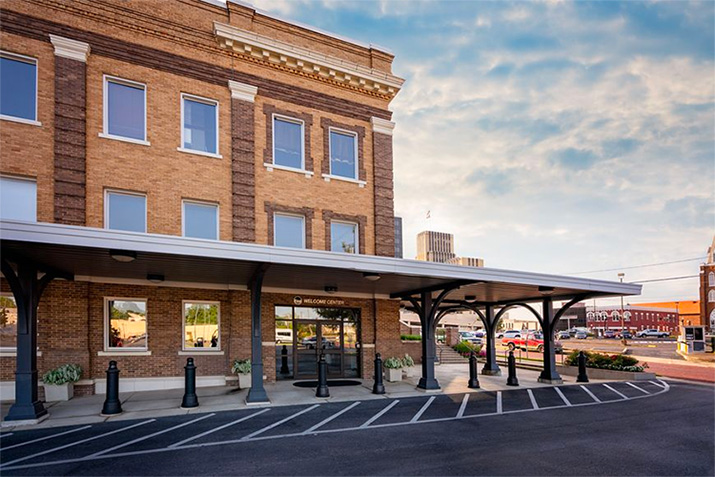 Have you ever seen stories of drivers losing control of their vehicles and driving into storefronts, homes, or even high-traffic public spaces like parks? Without attractive security perimeters to block vehicles from careening out of control, these accidents can damage buildings, infrastructure, and cause human injury or death. Smash-and-grab robbery and other forms of direct attack can also be a risk at some locations. Thankfully, you don't need to sacrifice aesthetics for protection in these situations.
---
March 12, 2021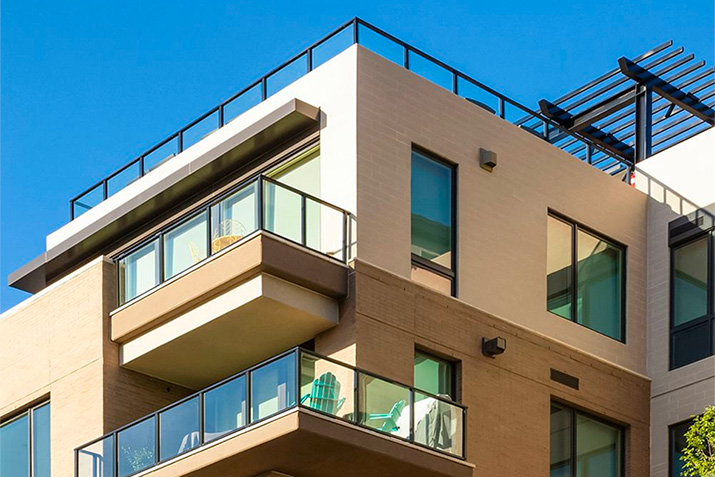 Black Solid glass railing is used to line the various decks and balconies of this shopping and multi-family housing building in Denver, CO.
---
March 5, 2021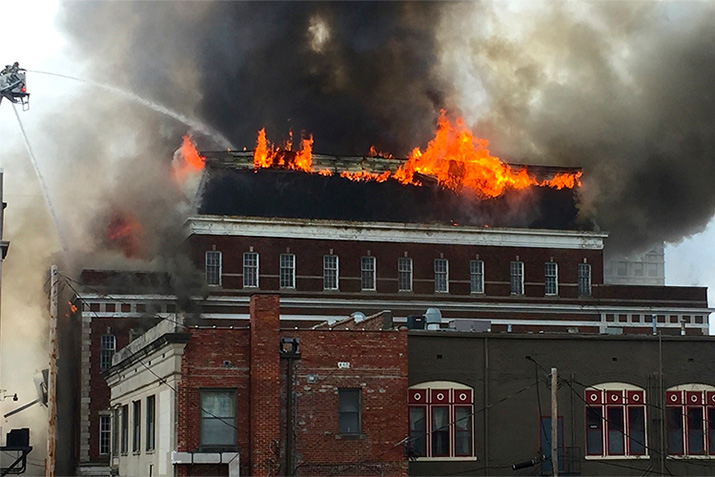 Workplace fires are a serious issue. Even if they happen during hours when no one is in the building, the damage and the cost of repair can be catastrophic. In 2018, fires caused more than 25 billion dollars in collective loss and damages. Of the fires recorded that year, more than 100,000 of them were non-residential buildings, with a range of associated causes.
---
March 1, 2021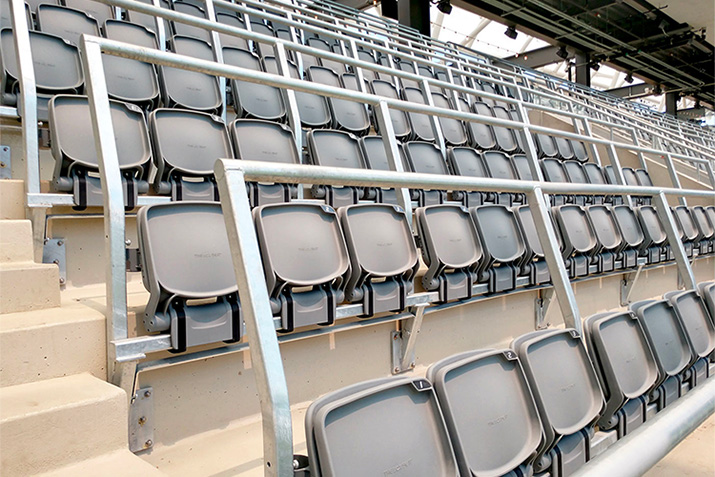 Fittingly timed to coincide with the kickoff of the 2021 Major League Soccer (MLS) season, Trex Commercial Products, a leading national provider of architectural railing systems, has introduced a number of Safe Standing Solutions designed to elevate the fan experience for avid supporters of MLS and other sports. The customizable systems allow fans to safely stand (or sit) and cheer on their favorite teams – and can be integrated into new builds or existing venues to enhance function and versatility.
---
February 17, 2021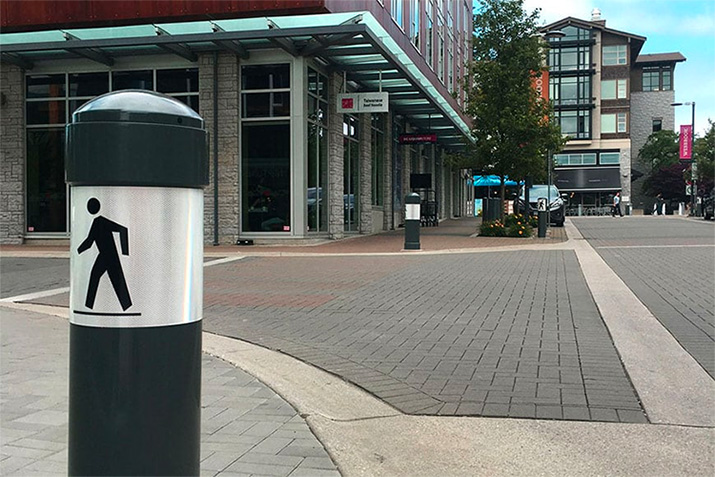 Colleges and universities often function like small towns. University planners oversee construction of many of the same facilities and amenities found in typical cities. Along with learning centers and student living quarters, post-secondary institutions now increasingly include shops, banks, restaurants, pubs, large sports venues, and business offices. Creating campus safety means integrating these into the ebb and tide of students that surge through a busy campus. This can represent an increased strain on institutional infrastructure, as colleges and universities must plan for high levels of both pedestrian and non-motorized traffic, buses, and a larger-than-average proportion of young drivers on the road. These demands make traffic safety on campus both uniquely challenging and of critical importance.
---
January 29, 2021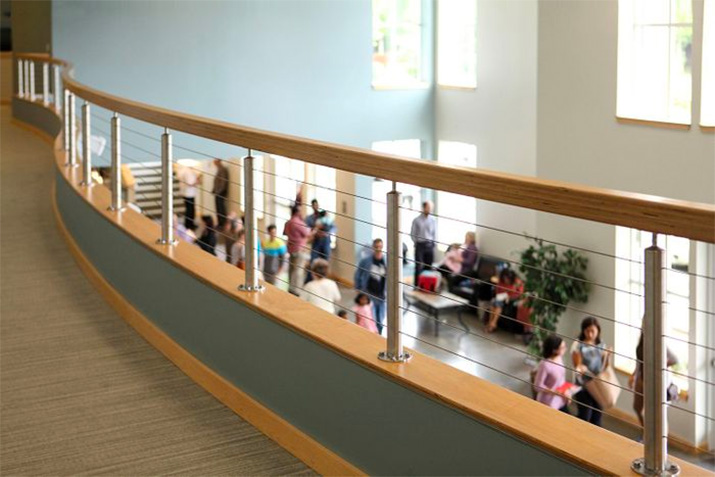 Stainless steel cable railing systems are revered for their beauty and longevity. The brushed finish, subtle curves and bold lines of the round stainless steel cable railing systems give them modern eye appeal and class that exceed anything on the market today.
---
January 27, 2021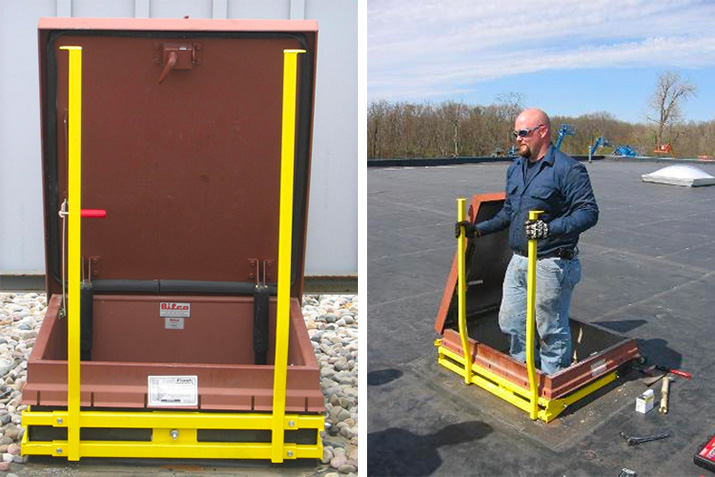 When you use a roof hatch, the Roof Hatch Safety Grab Bars make it much safer and more comfortable. Included drill bits and mounting hardware make the Grab Bars easy to install on your roof hatch. Constructed of heavy welded steel. Adjustable to fit all standard roof hatches 24" – 48". The only uninterrupted grab bars with hand stops meeting OSHA Regulation 1910.27(d)(3). Powder coated in safety yellow for lasting durability.
---
January 25, 2021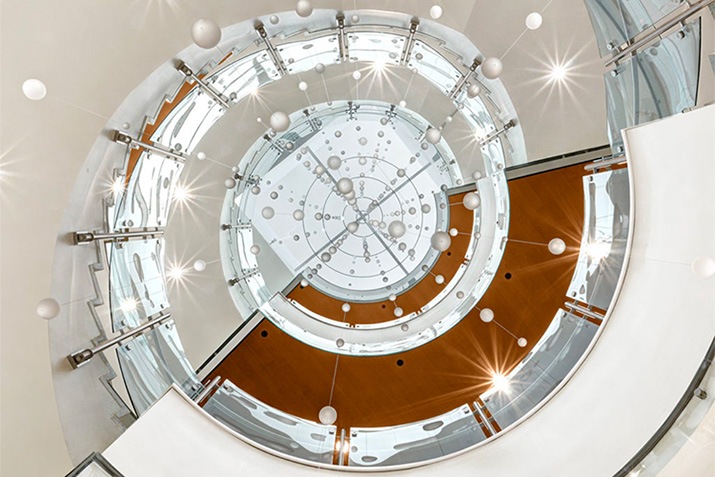 Today's commercial designs are all about organic, open concepts, which means glass elements are in high demand. In addition to enhancing views and creating a sense of openness, glass also promotes daylighting, which delivers health benefits and contributes to energy savings. The growing popularity of glass is great news for glaziers, but it can also be daunting – especially when it comes to specifying railings. While glaziers know glass, a high-performance glass railing system requires specialized engineering that may fall outside of their comfort zone or realm of expertise.
---
January 13, 2021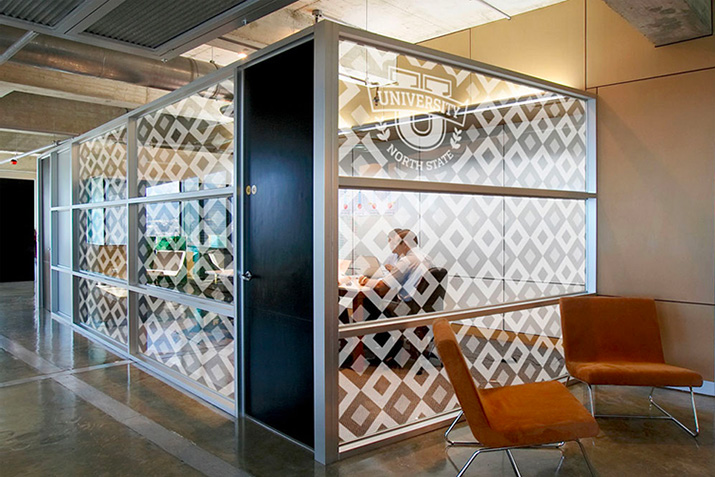 We're learning to live with COVID-19 right now as the virus has spread all around the world, and protecting ourselves has become even more necessary. That's where a protective partition comes in, giving you that extra comfort in knowing there is a physical barrier between you and the people around you. If you work in an office or anywhere that requires sitting in a room with other people, you should seriously consider a protective partition.
---
December 30, 2020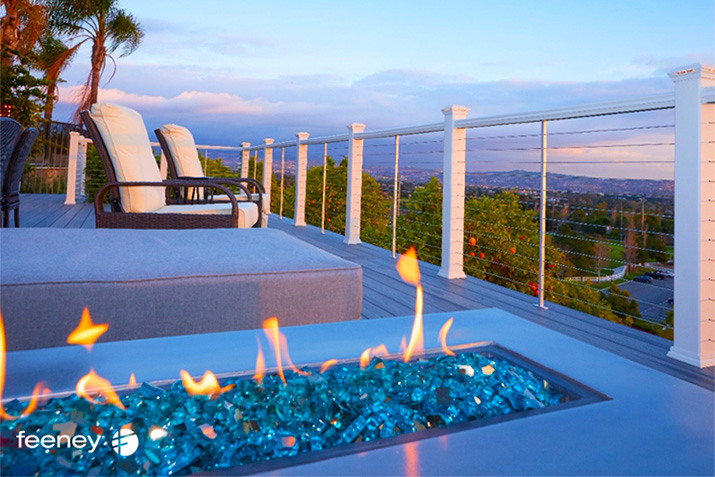 Homeowners have always enjoyed their outdoor spaces. What was once simply a back patio or deck is now an entertainment area, where homeowners and their friends and families congregate to socialize, relax and recharge. The following are five elements that will transform an outdoor space to an area ideal for entertaining while keeping maintenance to a minimum.
---
December 21, 2020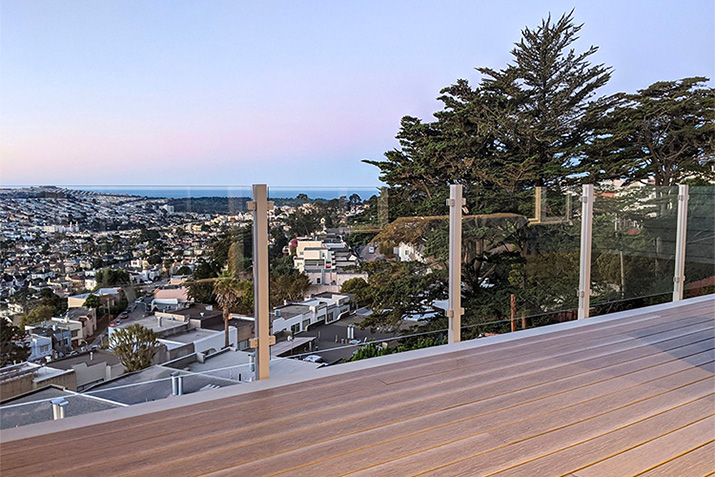 This silver aluminum glass railing shines bright on this deck in San Francisco, CA. The eGlass Vision™ system inspires an impression of invisibility. Offering the least obstructed view, this frameless glass railing option replaces traditional horizontal rails with small clamps attached to aluminum posts. Designed to keep your focus on an uninterrupted view, eGlass Vision™ removes the top and bottom rails from your sightline, creating a view that is like having no railing at all.
---
December 14, 2020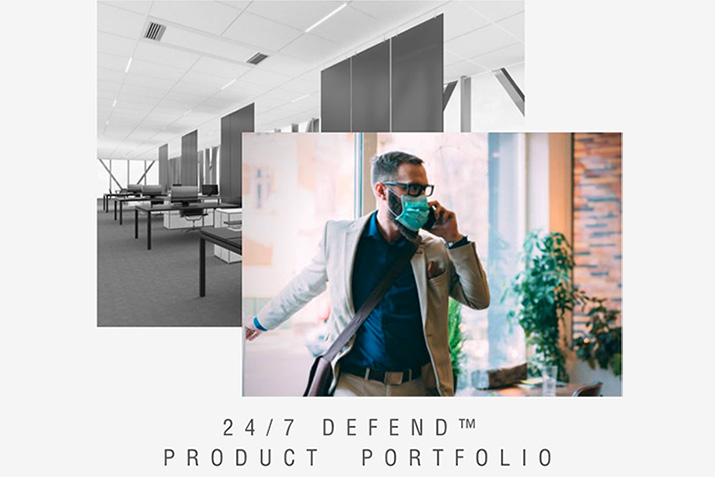 The 24/7 Defend Portfolio is ideal for any environment to reassure people going back to work, learn, heal, and play that they are surrounded by materials and systems that work 24/7 to keep them safer & healthier.
---
December 7, 2020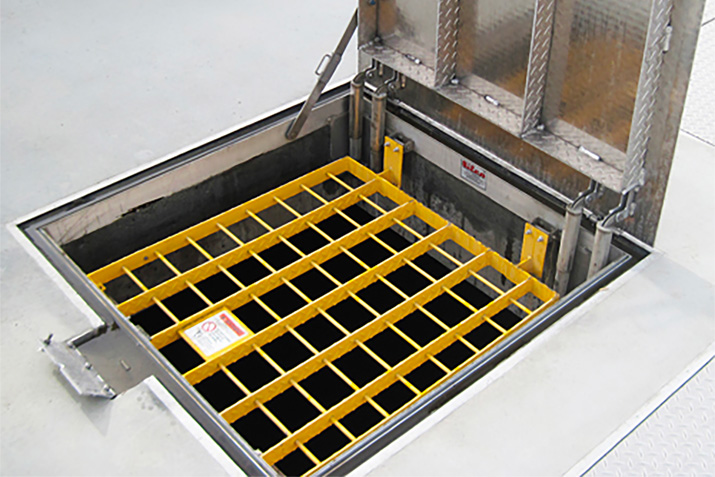 Fall Protection Grating System allows workers to safely inspect pumps and monitor underground areas. Meeting OSHA 29 CFR1926.502(c) requirements for fall protection for access doors, the system is now available from BILCO as a factory installed option on selected models.
---
November 18, 2020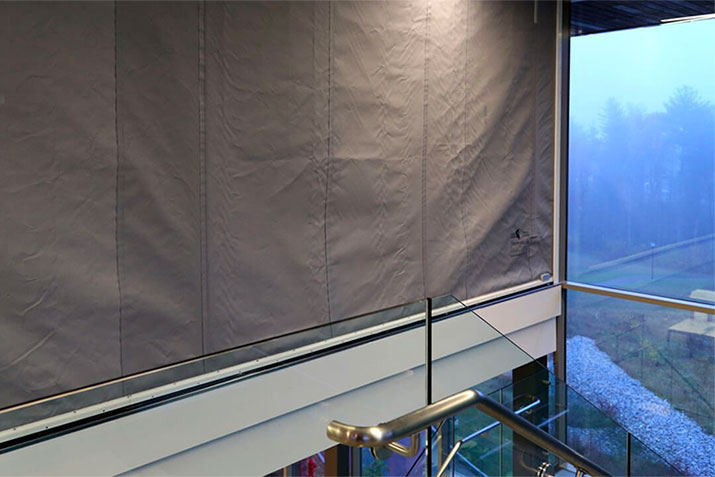 A lot of thought and planning goes into designing an optimal office environment. It is a place where your employees will be spending a great deal of time, so it needs to help them work productively, while also ensuring their comfort and safety. Putting together an office design means focusing on your brand, on the needs of your office employees and on the ways that those areas intersect.
---
November 9, 2020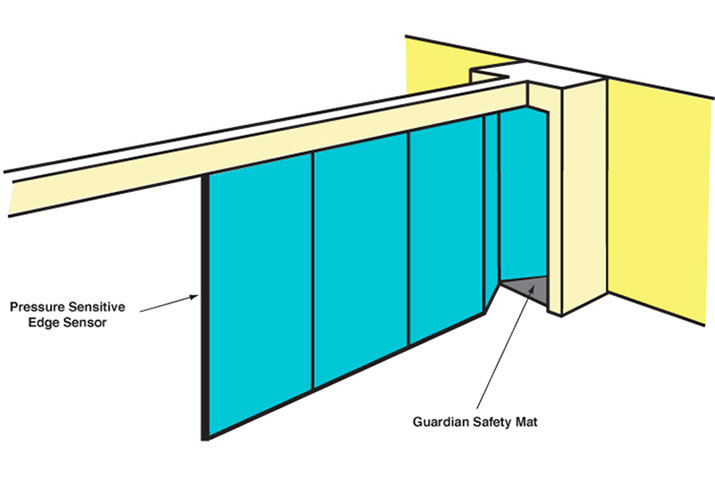 Safe Buildings Begin with Safe Designs. Sliding doors and moveable partition walls are found in a variety of projects ranging from school gymnasiums to conference center facilities. Miller Edge products help you comply with relevant safety standards and building codes for such installations. Partition walls create a potential hazard point along the leading edge as the door is closing and a potential entrapment area in the pocket as the door is opening. Miller Edge manufactures products to guard against injury in both areas.
---
November 4, 2020
Bollards define space and provide security measures - with aesthetic appeal. Bollards are a simple, practical, and cost-effective way to protect pedestrians, cyclists, property, and other vehicles from crashes like these, whether intentional or accidental. They provide visual cues to both drivers and pedestrians, guiding traffic and increasing awareness. When needed, they also provide a protective physical barrier—without invoking the look and feel of a fortress.
---
October 12, 2020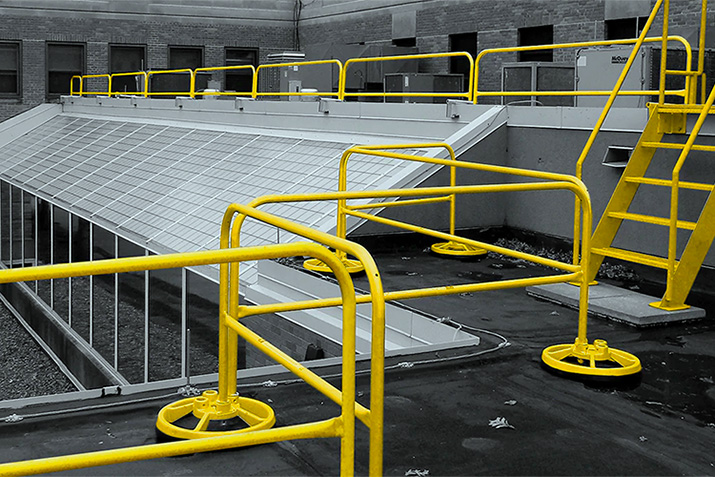 Safety Rail Company makes OSHA-compliant fall protection safety railings and guard rail systems that are durable and innovative, yet affordable. With years of industry experience, Safety Rail Company fall protection products are engineered first and foremost to save lives.