architecture - engineering - construction

Safety
---
October 12, 2020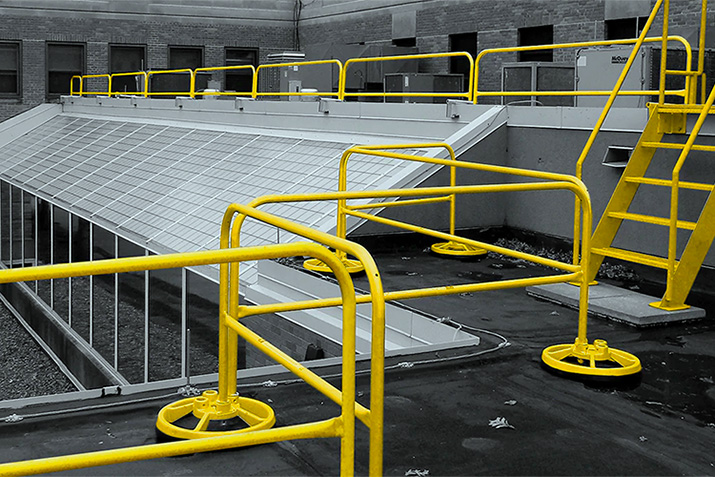 Safety Rail Company makes OSHA-compliant fall protection safety railings and guard rail systems that are durable and innovative, yet affordable. With years of industry experience, Safety Rail Company fall protection products are engineered first and foremost to save lives.
---
September 16, 2020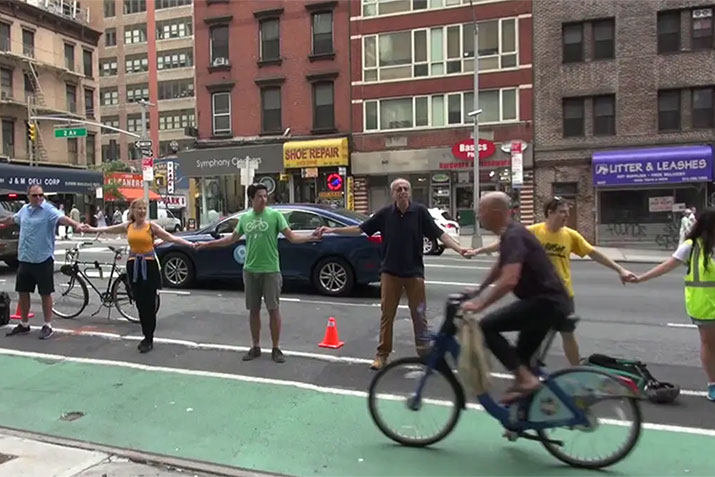 Tactical Urbanism seeks to make changes to municipal policy with proof-of-concept installations. Check out these 'human bollard campaigns' to show how separated bike lanes benefit drivers and riders alike.
---
September 11, 2020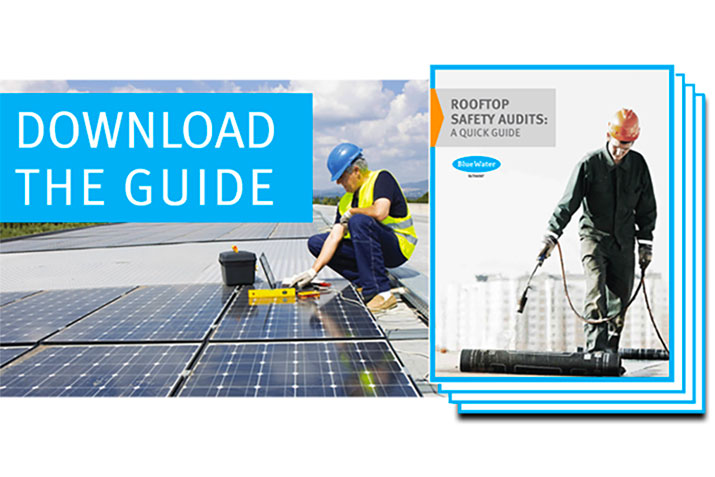 Now more than ever, it is important to protect employees, contractors, and anyone else who accesses your facility's roof. Making rooftop safety a priority at your facility can help reduce the risk of injurious or fatal falls – a major goal for all safety and facility managers in 2019 and beyond. A comprehensive rooftop safety audit can address many of these safety concerns, as well as overall compliance and other OSHA regulatory issues. Download this guide to learn about the Five Areas of Concern for Rooftop Safety:
---
September 9, 2020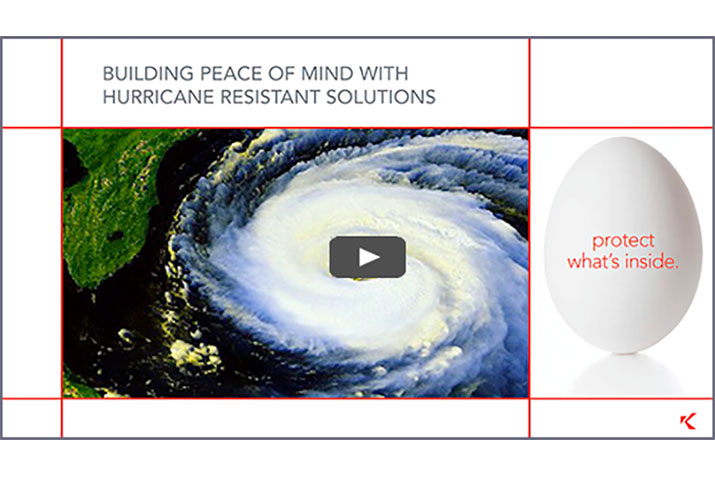 Nature can create high-impact damage that poses a threat to a facility's integrity and occupants' wellbeing; that's why we've developed a range of products designed to withstand the wrath of hurricanes and help provide increased protection throughout the year. Whether new construction or retrofit applications, Kawneer helps build a legacy around defending against damage and devastation, helping protect what's inside. After all, it's what's on the inside that matters the most.
---
September 7, 2020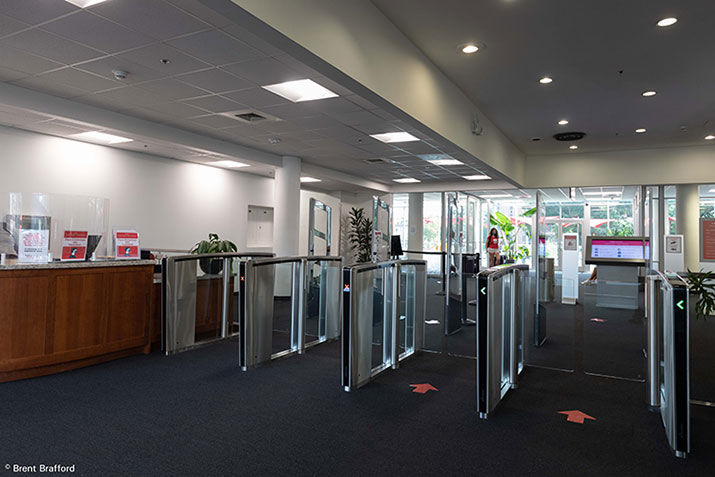 Boon Edam Inc., a global leader in security entrances and architectural revolving doors, announced that NC State University in Raleigh, NC, has installed new turnstiles as part of a major renovation of their D. H. Hill Library.
---
August 31, 2020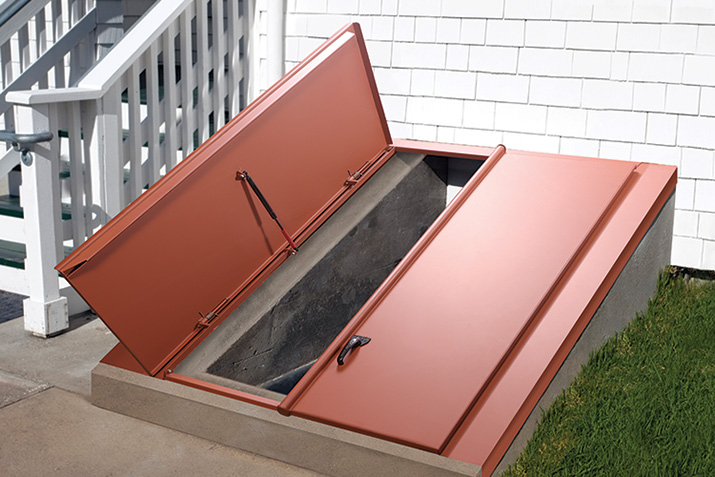 What have you seen in the residential sales side at BILCO since the start of the pandemic? There was a lot of confusion and frustration at the outset. The building community was unsure not only about the reach of the pandemic, but also how it affected the ability to earn a living at all levels of the industry as states adopted a wide variety of guidelines. March and April sales were slightly off as people looked for ways to keep their business open.
---
August 19, 2020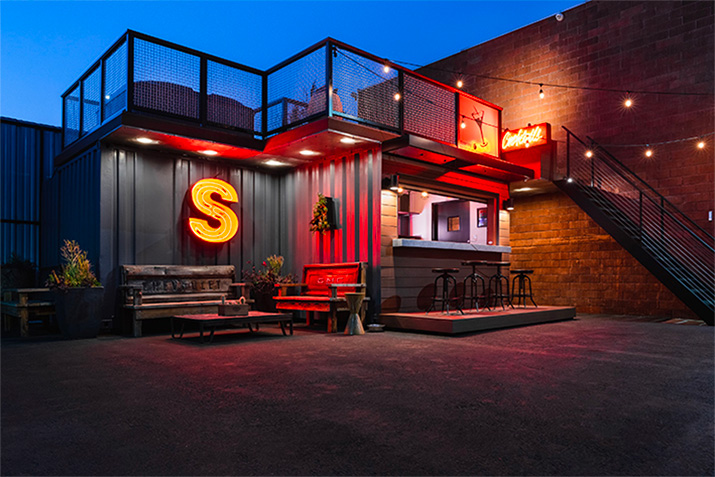 Art Steedle, owner of Steedle Brothers Construction, used several of Feeney's products, including DesignRail® Panel Infill, on a container bar that he recently constructed at his company site located in the Los Angeles harbor area close to Long Beach. Art's goal with the project was to create a space at his shop where his team could unwind at the end of the day and enjoy the bar, sit in the hot tub or lawn chairs, and chat about the day.
---
August 14, 2020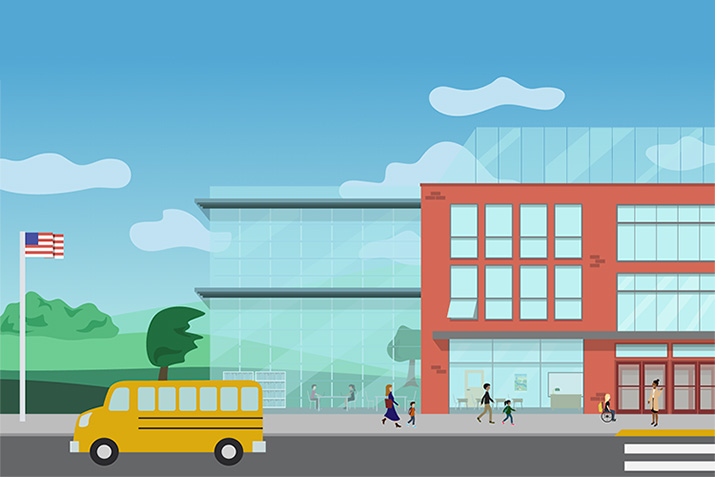 Recognizing the occupant benefits of natural light, flexibility, and fresh air, architects are increasingly designing schools with ample amounts of glass and open, versatile layouts. Here's a look at what's driving trends in school design—and how the façade plays a crucial role.
---
July 6, 2020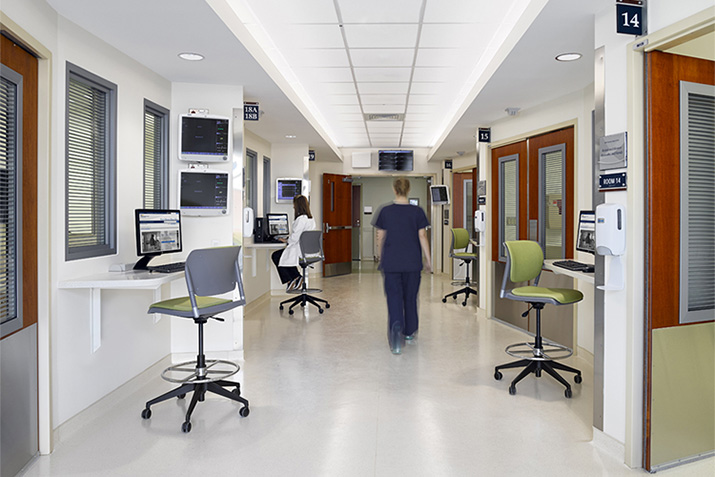 Unicel Architectural, a manufacturer and installer of louvered glazing, skylights, and aluminum and timber curtain walls, already let you know about Vision Control®'s new high-density polyethylene thumbwheels containing Gaia 704 antibacterial compound, which controls or retards the growth of bacteria, fungus and algae.
---
July 3, 2020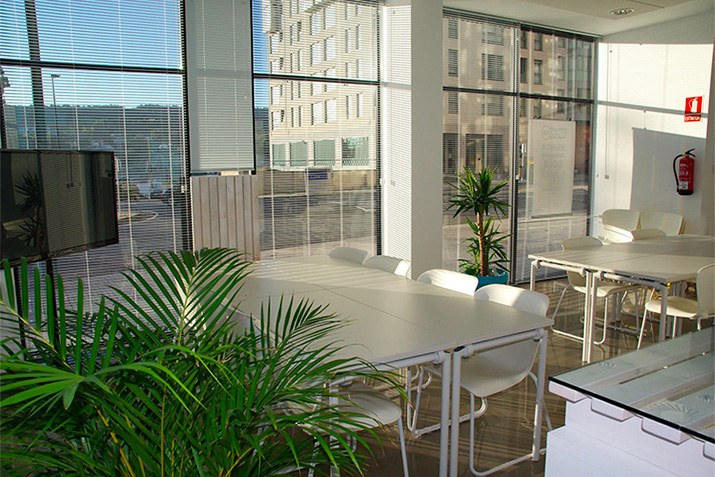 Have you ever thought about boosting your buiding's defenses with solutions like smoke curtains for additional safety and control? Depending upon the workplace in question, it might be legally required for a company's staff members to be professionally trained in fire safety. But all businesses should educate their staff in a few key areas. Read more about Strategies for Fire Prevention.
---
June 26, 2020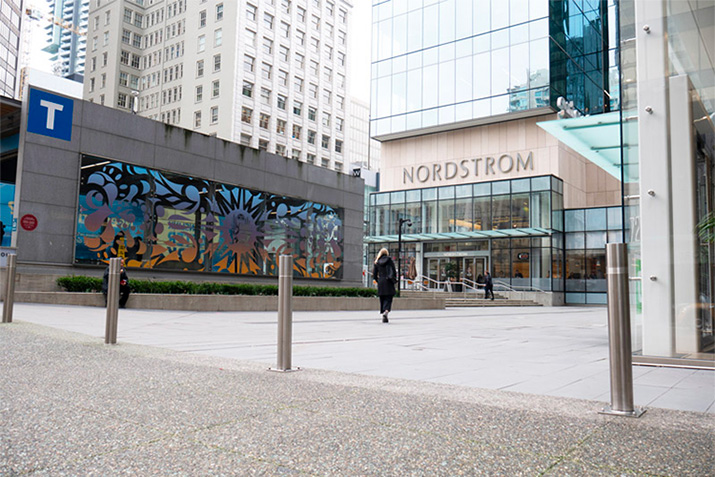 Removable bollards are a style of bollard used to permit or deny access to variable-use spaces. When the bollards are present, they prevent cars and trucks from accessing a space. Site managers remove them at certain times or for specific people to grant vehicle access. When these bollards are removed, they must be stored.
---
May 29, 2020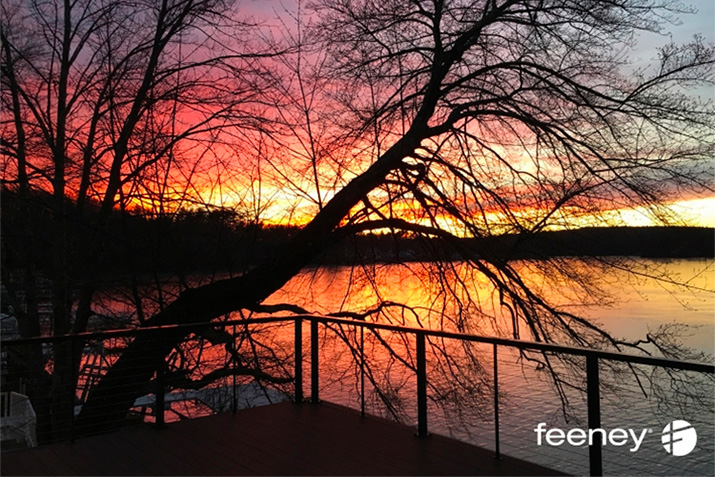 What's a dream home without the perfect view? If your idea of a welcoming space is open, expansive views and lots of natural lighting, you should consider incorporating stainless steel cable railing into your deck, stairs and other outdoor – and indoor – spaces. Minimalist, modern and fully recyclable, stainless steel cable railing is a great option for homeowners looking to make deck or room more spacious and inviting.
---
May 27, 2020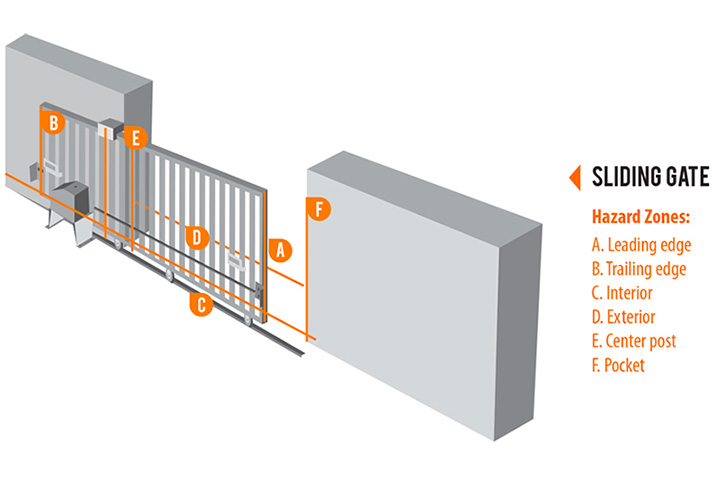 Why specify sensing edges for automatic gates? The 2009 International Building Code (IBC) and the 2009 International Fire Code (IFC) require automated vehicular gates comply with the provisions of UL325 and ASTM F2200.
---
April 27, 2020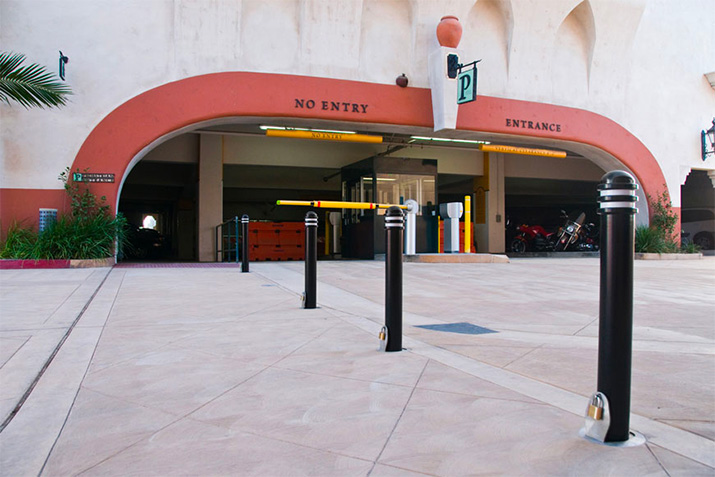 What are your options for removable bollard mounts? Bollards are versatile applications used for security and demarcation. Bollards encourage safer spaces by protecting people and infrastructure from vehicle intrusion, but they can also be used more casually as visual guides or boundary markers. Indoors or out, they protect and guide users of the area.
---
April 24, 2020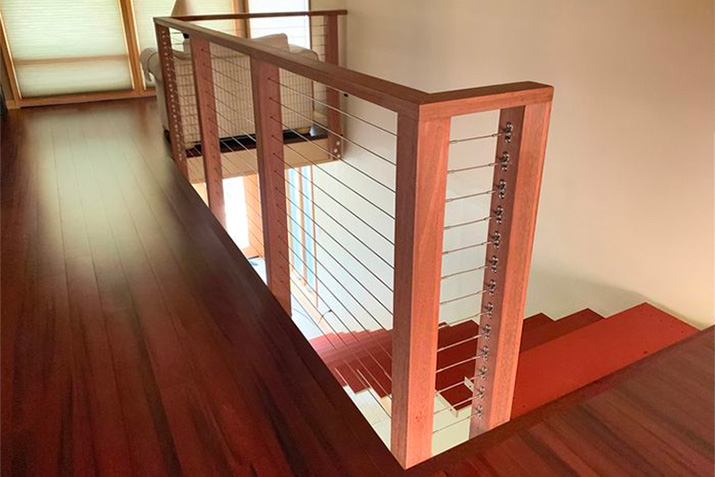 Exuding elegance, this stairwell and living area in Angwin, CA combine creamy walls with richly colored hardwood. The red balau railing frame fits in perfectly, while cable infill keeps the area open and spacious.
---
April 17, 2020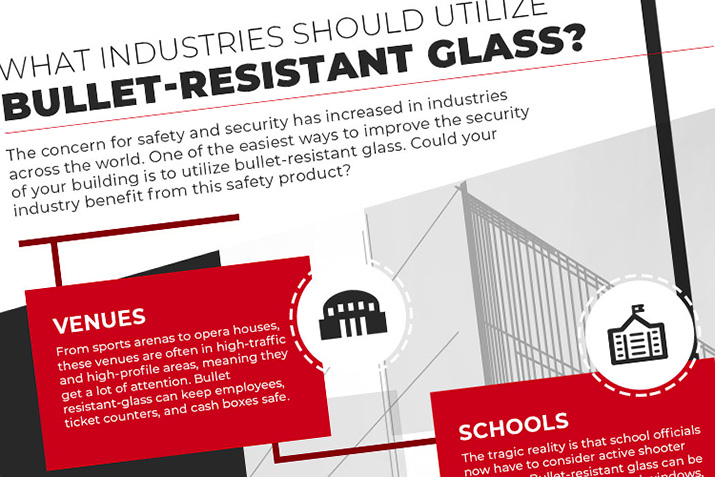 Security has always been a concern for architectural designers and project managers, but the nature of the threats that we face in both private and public spaces is changing rapidly. This has mandated a wide-scale reconsideration of how we protect ourselves at home, at work, or in any of the places where we may be vulnerable to firearms-related offenses. Ensuring that buildings are equipped to deal with real and perceived security threats falls under a key part of the architect's role: To ensure both functionality and safety of a premise's design and structural elements. This increasingly means considering bulletproof products such as reinforced windows and forced-entry resistant doors when looking for contractors.
---
April 1, 2020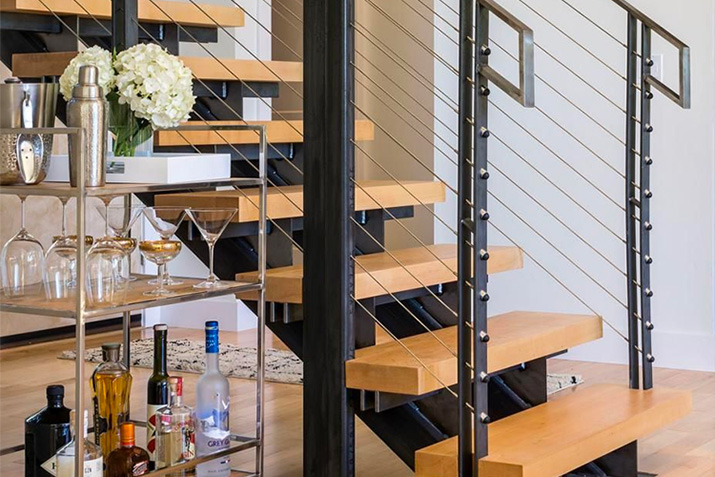 The integration of outdoor and indoor living spaces is a growing design trend. A concept first popularized by Frank Lloyd Wright, organic architecture aims to intertwine the spaces of a home by creating a seamless aesthetic between the interior and the exterior. While this can be accomplished in many ways, utilizing design elements that are consistent both inside and outside the home can create a perfectly unified living space.
---
March 30, 2020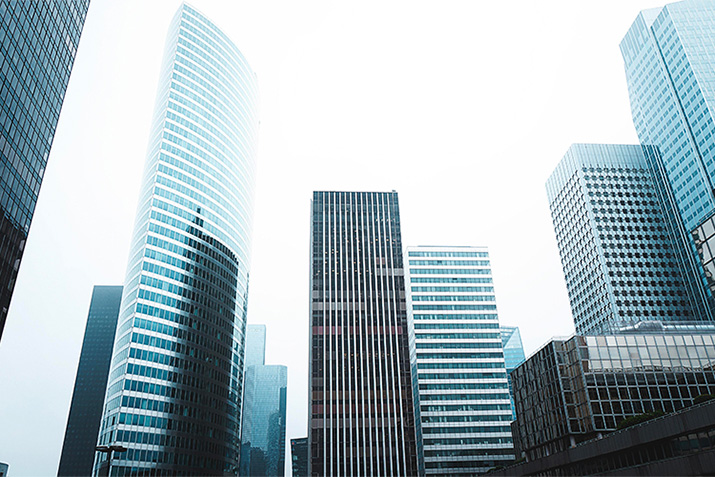 Most commercial buildings need to undergo yearly fire inspections to make sure that the building is conforming to local, state and federal fire codes. Some of these codes and the reasons for failed inspections can be traced to the building owner, while others are on the builder who should have ensured that they're included right from the beginning. In the event of the former, there is little that architects or builders can do. In the event of the latter, however, it is on you to make sure that the building is up to code and able to pass those inspections each year. Let's look at five reasons commercial buildings fail fire safety inspections, and how you can avoid them in your next project.
---
March 27, 2020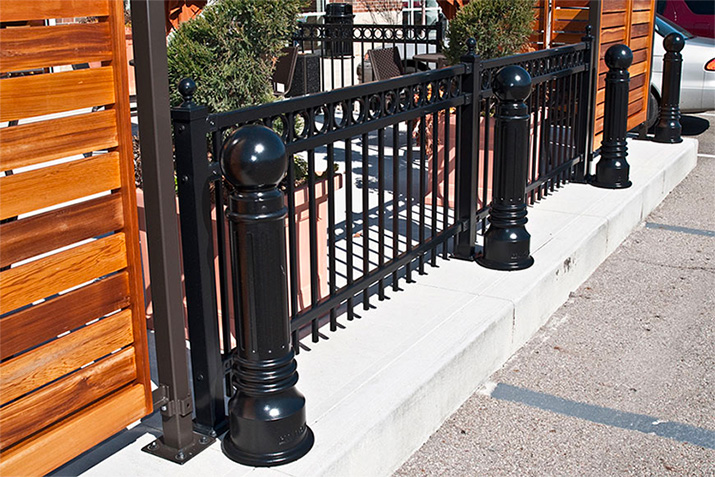 From patios to secure perimeters, fences, bollards, and walls are found together protecting and defining space. These elements of boundary design complement each other. Each offers different options and aesthetics.
---
March 20, 2020
We're talking about something that many #security entrance manufacturers shy away from: barrier contact. Why does it happen and how do you avoid it?