architecture - engineering - construction

Safety
---
December 28, 2018
Fires are one of the most frightening and potentially devastating events that can happen in the workplace. In order to protect your staff as well as your building, it's vital to carry out regular fire safety inspections and outfit your building with the right equipment.
---
December 17, 2018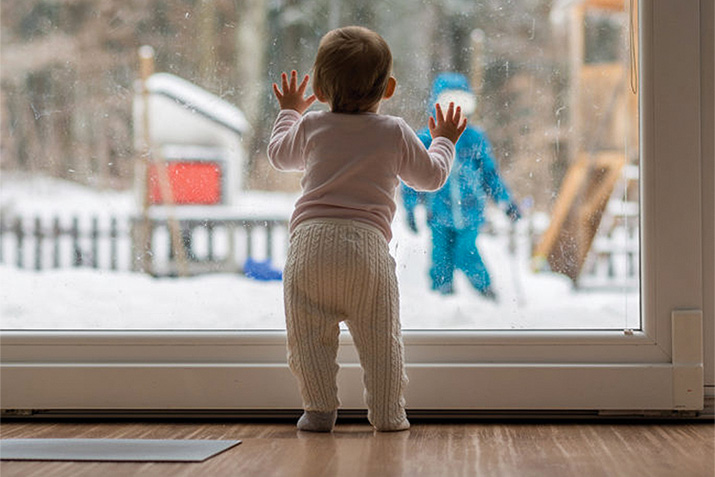 A new safety standard took effect on December 15 for window coverings with operable cords that are located in areas accessible by small children. The new standard, ANSI/WCMA A100.1-2018, was developed by the Window Coverings Manufacturer's Association and the Consumer Product Safety Commission.
---
November 26, 2018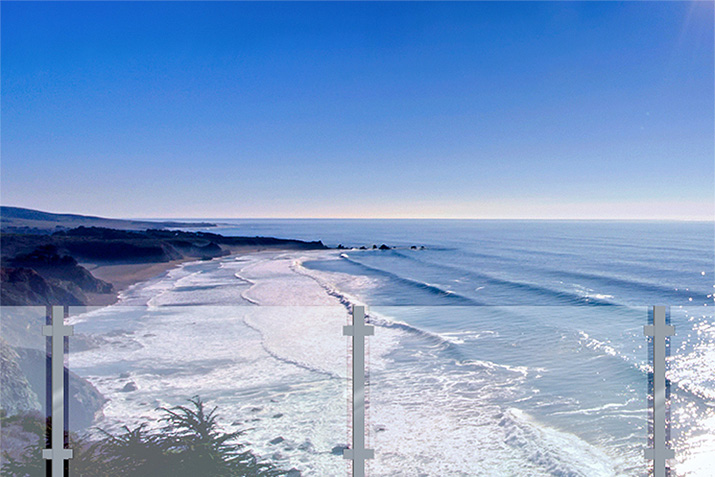 Since modern glass making was revolutionized in the 1950s, glass has been increasingly used for interior and exterior building applications due to its visibility and versatility. Glass railings are excellent examples of this, adding visibility and versatility to decks, balconies, stairways, pool enclosures, and more. Safety is a main purpose of railings and glass railings are an unobtrusive way to provide safety where you need it, whether inside or outside.
---
November 7, 2018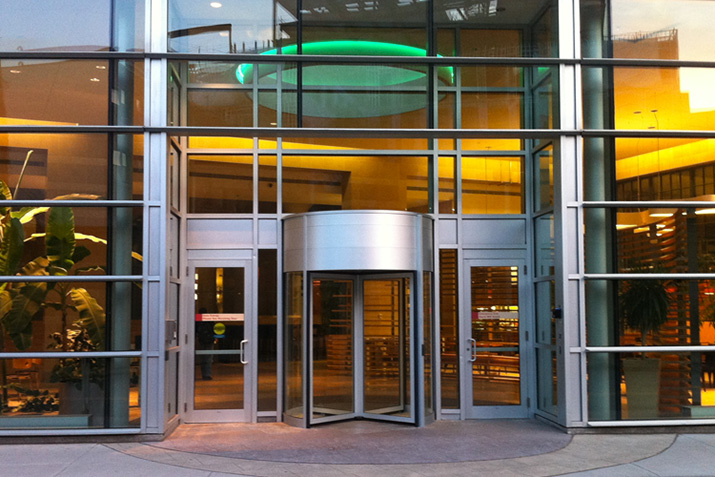 Safety. This vital component of the security entrance selection process is often missing from the conversation upfront. A failure to consider the safety features of security entrances could quickly and tragically undermine the effectiveness and success of the entire project, negatively affecting your ROI.
---
November 5, 2018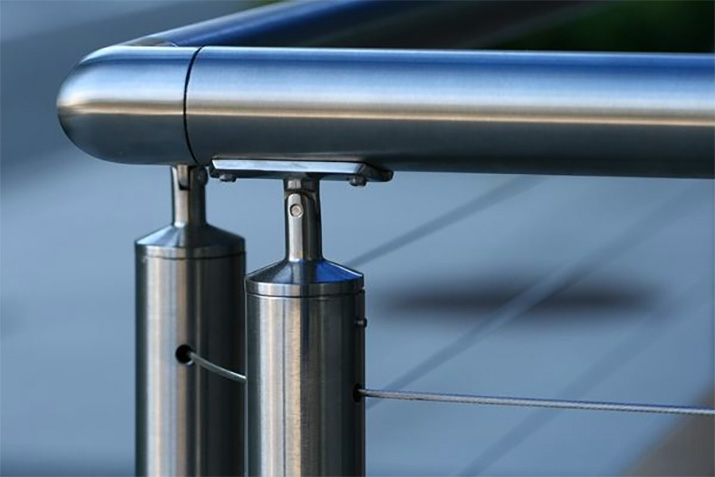 Stainless steel cable railing systems are revered for their beauty, and longevity. The brushed finish, subtle curves and bold lines of our round stainless steel cable railing systems give them modern eye appeal, and class, that exceed anything on the market today.
---
October 24, 2018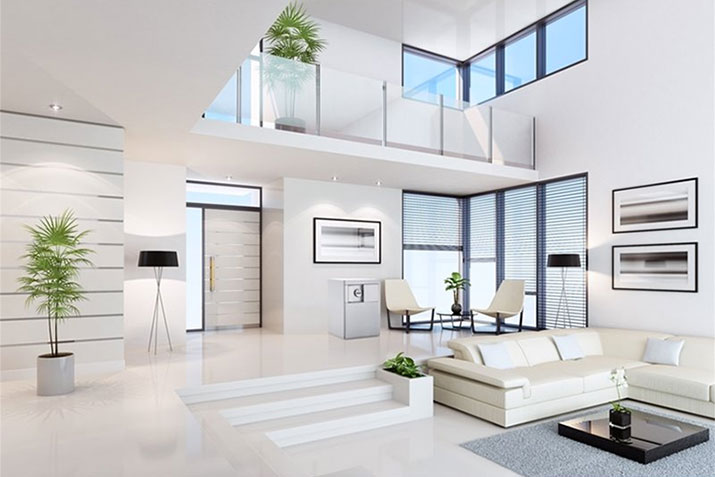 When looking for a safe space to store valuable documents or items, such as jewellery, money, or heirlooms, you want to know that your possessions are as safe as possible. Finnish specialists Kaso Oy offer security solutions that are more than just secure – their safes are capable of protecting your valuables from burglary, fire, and other possible threats.
---
October 10, 2018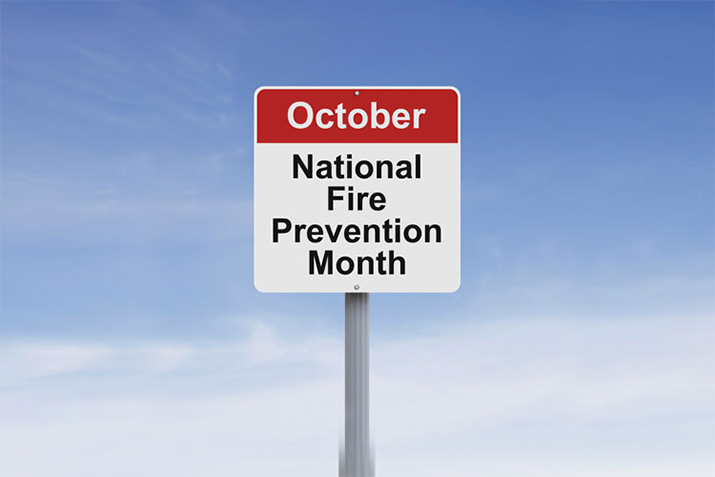 Monday marked the beginning of National Fire Prevention Month. Every October local fire stations and other fire protection and prevention agencies campaign safety, security and safe egress in the event of a fire. Dennis Hunsinger, former Regional Director of FEMA said "Annual Observances like National Fire Prevention Week and National Fire Prevention Month are excellent opportunities to focus on fire hazards – but we should all practice fire safety every day – at home, at work and at play".
---
October 4, 2018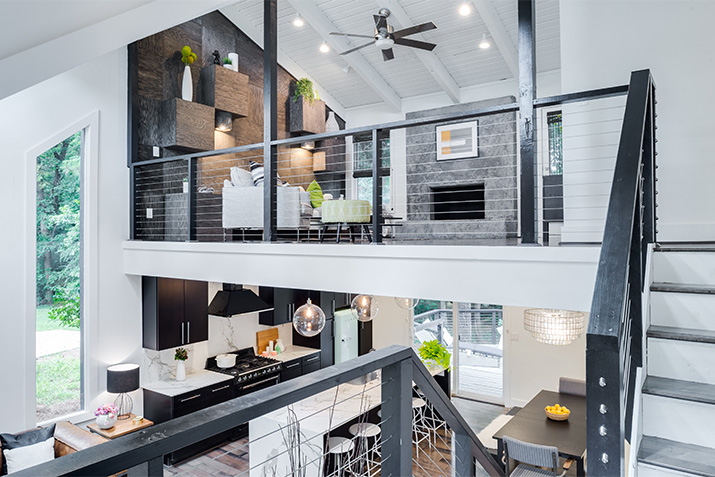 One of the more interesting outcomes of home design websites like Houzz, Coco Lapine Design, Martha Stewart, Nora Schneider, to name a few, is an inevitable mash-up of design styles. Consider transitional home design, for example. This hybrid design approach blends the best elements of traditional and contemporary looks into a wholly distinct aesthetic that simultaneously charms and soothes with an easy-going elegance.
---
August 29, 2018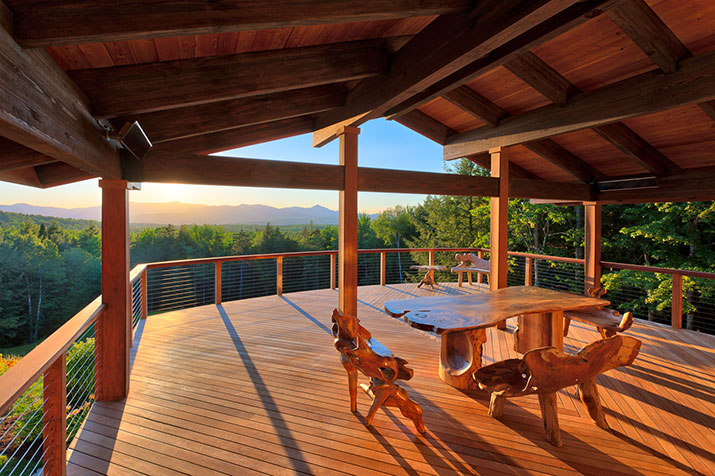 New Jersey builder, Bob Kiefer, never planned to construct one of the biggest, most elaborate decks of his life in the wilds of Vermont. But when he saw the view overlooking a pine-tree studded lake with rolling mountains as a backdrop, everything fell into place.
---
August 28, 2018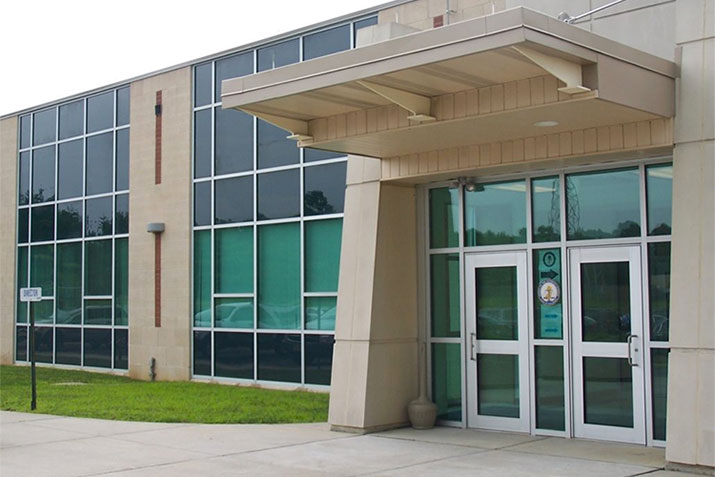 A big question that we often get from customers is what industries should utilize bullet-resistant glass? VP and GM, Rick Snelling, often asks his customers these questions to see if they fall into the category of needed bullet-resistant glass. Do you value your assets? Do you keep cash on site? Do you sell anything? Are you open during hours when most people are asleep? Are life-changing decisions made there?
---
August 11, 2018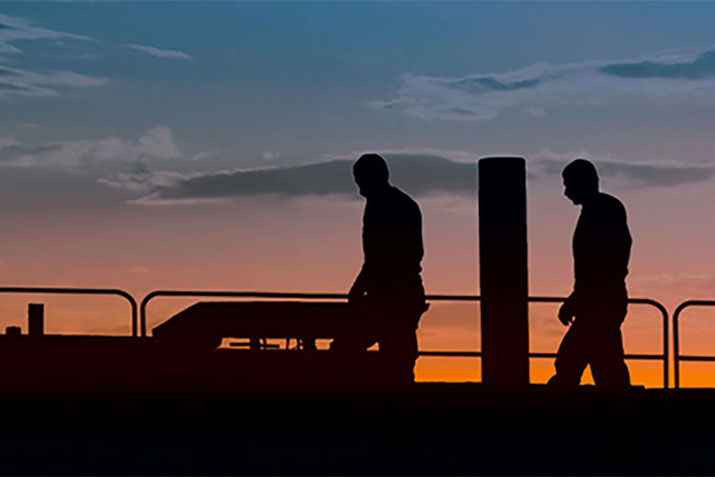 Protect your employees and eliminate the danger of potential trip hazards with the SafetyRail 2000. This OSHA-compliant rooftop guardrail system provides a unique, non-penetrating fall protection system for workplace safety in rooftop or ground level applications.
---
August 10, 2018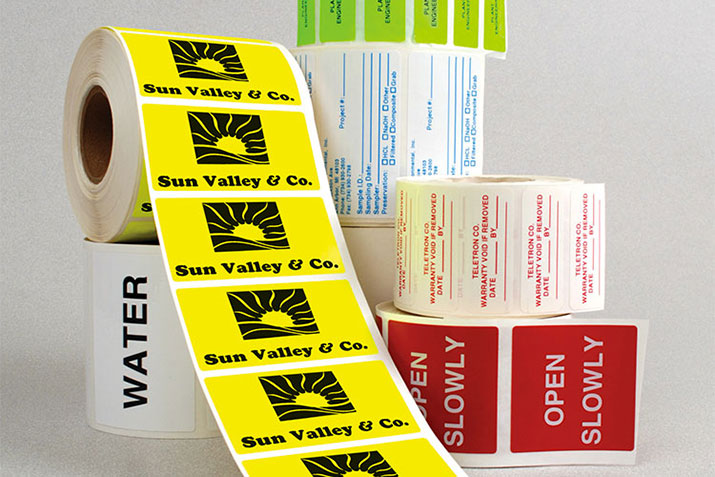 Labels play a substantial role in the safety and efficiency of your workplace and contribute to your brand's visibility. A quick, easy application will inform your employees on proper handling of harmful chemicals, create instant awareness of hazardous situations, protect your shipments from mishandling, or put your brand into clients' hands. But with so many materials, adhesives, and custom options to choose from, how do you find the right product? In this series, we'll find the labels that meet your company's specific needs so you can save money, keep employees safe, and get the job done.
---
June 15, 2018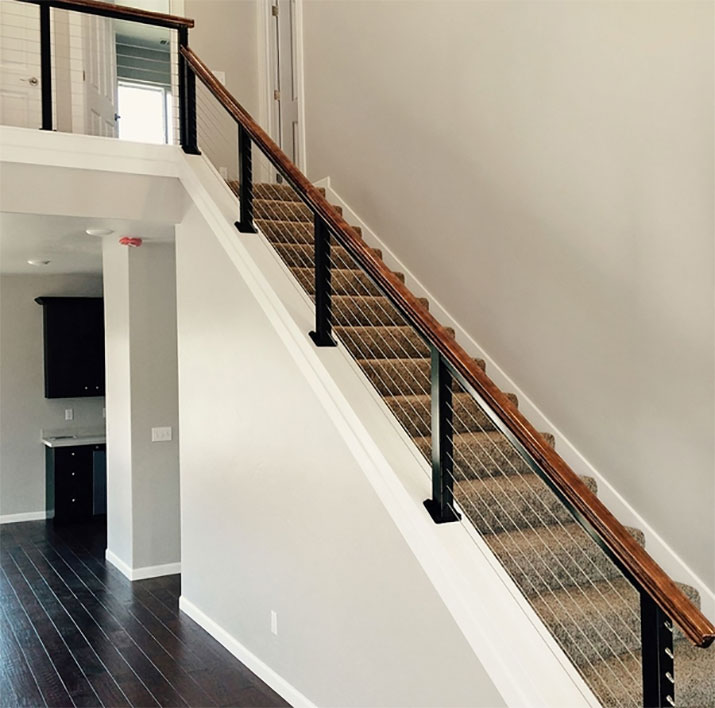 Unlike most other aluminum posts on the market, which are too small and thin-walled to withstand the tension of cable infill, Stainless Cable & Railing™ products are uniquely engineered specifically for cable railing applications.
---
May 3, 2018

For proper roof top safety, there are 3 general areas that require fall protection planning: Leading Edge, Entry/Exit Access points, and skylights.
---
April 15, 2018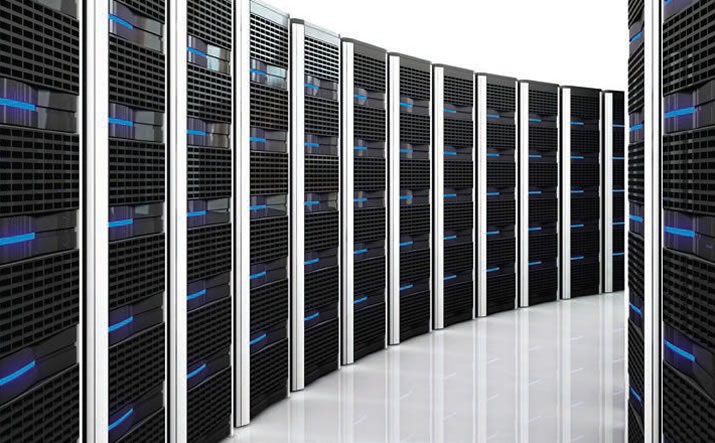 The Natural Resources Defense Council states that Data centers can be regarded as the back bone of a modern economy serving businesses and communications. Defending data means not only protecting it from Mother Nature but also giving back to her with sustainable designs. A question that must be considered during the design of a data center, is 'How likely could the facility be compromised in extreme weather conditions such as tornadoes and hurricanes?'
When evaluating potential HVAC equipment it is advisable to use FEMA rated louvers and grilles. FEMA rated grilles and hurricane-resistant louvers have been tested against high windloads and large missile impacts. Outside air control dampers can seal up the center when necessary to reduce humidity and heat.
---
April 13, 2018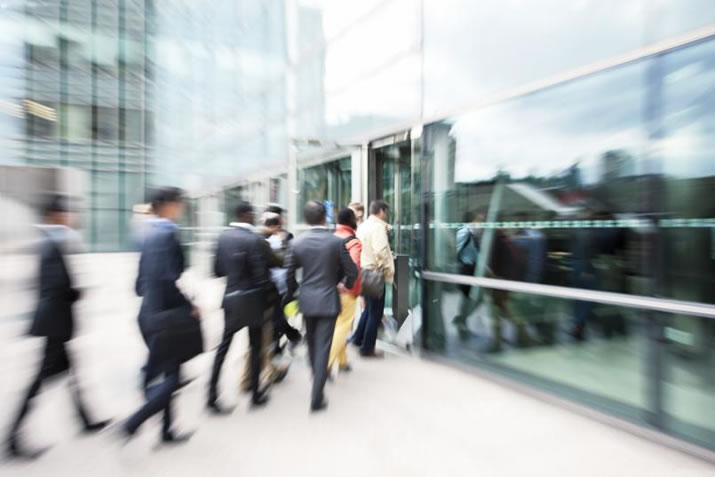 Many organizations spend a great deal of time and financial resources in making the entrances to their buildings artistic and beautiful, with designs and materials that inspire awe. They may work with an architect, engineer, or building contractor and ensure compliance to NFPA safety and fire guidelines regarding egress, along with the desire for user convenience and an overall aesthetic design. Often, they select standard swinging doors to make it more convenient for employees, visitors and vendors to enter. For security, they employ security officers to stand guard.
---
March 2, 2018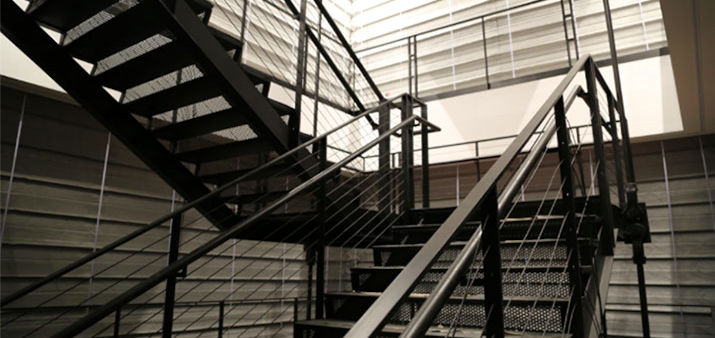 A fire in any building can be cause for alarm. Smoke and flames pose dangers to the people inside, while at the same time causing thousands of dollars to damage to the building itself in just minutes. High rise buildings in particular have very special needs when it comes to smoke and fire control. Because smoke can travel through a building very quickly, it makes it more difficult for occupants of the upper floors to reach clean air safely. That's why smoke control in high rise buildings is so important, and why simply having fire extinguishing equipment on site is not enough.
---
February 22, 2018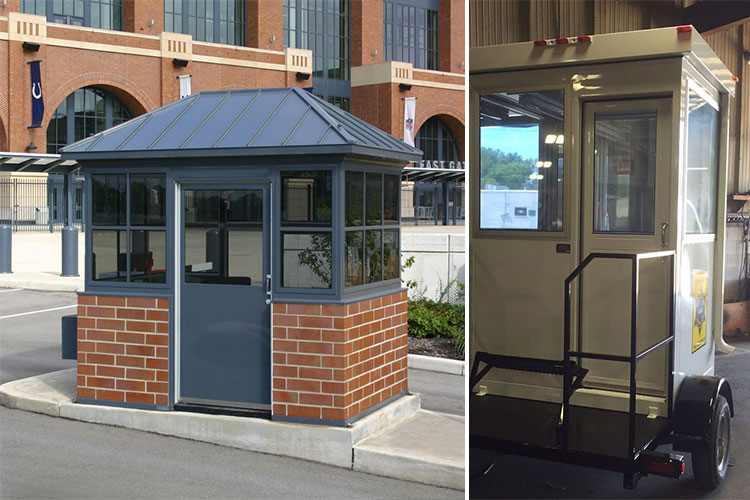 If you need to secure multiple gates or entrances, it is essential to have a security booth, guard house or parking booth you can position and use immediately. Par-Kut portable security booths are perfect for guarding multiple entrances and gates. These security booths are easily moved from one place to another. So you can have these guard booths ready to use as soon as they are deployed or installed.
---
February 19, 2018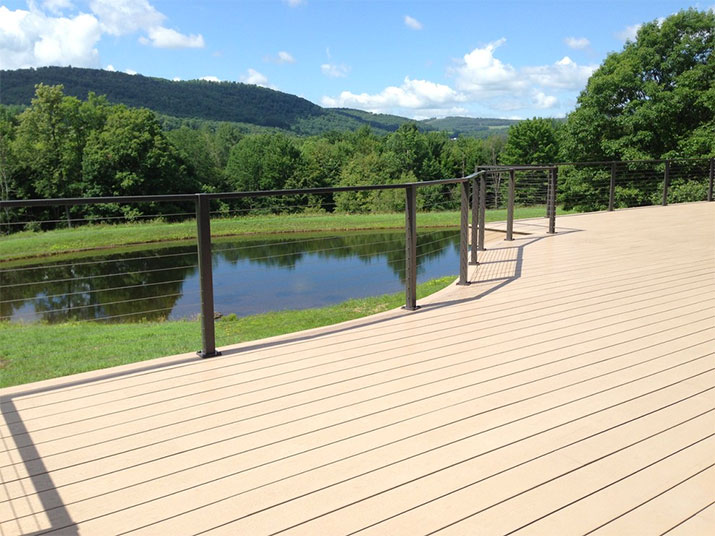 Cable railings have become a popular choice in recent years for completing decks, stairways and other projects in homes, commercial buildings and public spaces. They are easy to install and designed to withstand weather extremes, providing a low-maintenance railing with many benefits. In fact, many buildings that incorporate cable railings through remodeling or retrofitting see an increase in resale value.
---
January 24, 2018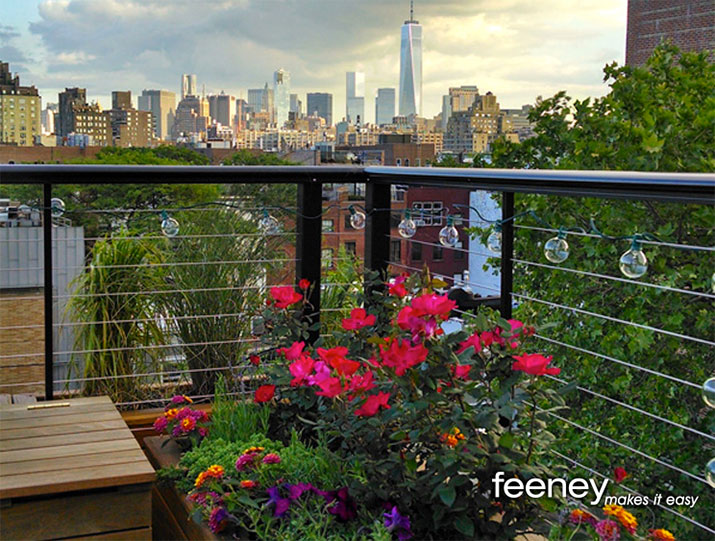 Builder Spotlight: Jordan Iverson - Pride of Eugene, Oregon (November 13, 2017), The Benefits of Fire Retardant Curtains in Schools (October 16, 2017), Skylight guarding with SRC - Skylight Screens (October 10, 2017), OSHA's new Respirable Crystalline Silica Rule is now in effect. The deadline has passed. Are you compliant? (October 9, 2017), Cable railing ideas for indoors - stairs, lofts & more (September 14, 2017), Removable storm shutters & panels (August 30, 2017), Design A Better Shaftwall System (August 29, 2017), Blast protection and pressure relief systems (August 24, 2017), Bike lockers: The right bike parking for your site (August 16, 2017), Accuride Integrated Access Solutions: The New Frontier of Access Control (August 15, 2017), Architectural Series Roof Guardrail System (August 8, 2017), Slipnot® provides slip resistance and aesthetic display for Times Square spotlight on Broadway project (August 7, 2017), SC Railing Company: Offering a View from the Top (July 31, 2017), Gorgeous Atriums that Meet Design Aesthetic and Safety Code (July 19, 2017), Video Surveillance In 2017: 4 Things You Need To Know (July 7, 2017), ADA compliant aluminum walkway provides safe public tours at Harpoon Brewery (July 5, 2017), Floor Marking by Color (June 30, 2017), Starlings And The Grain/Agriculture Industry (June 16, 2017), Preparing Glaziers To Work With Bulletproof Glass (June 8, 2017), Slip resistant aluminum plank installed on Hilton's helipad (June 8, 2017), Summer Birds Nesting on Your Property? (June 6, 2017), Interior Corner Protection (May 18, 2017), Springtime Means Nesting Birds (April 28, 2017), Bulletproof Systems and Accessories for Every Building (April 18, 2017), EnduraLine Mobile permanent warning line system (April 5, 2017), FDOT Improving Bicyclist Safety with SlipNOT® (April 4, 2017), Guard Houses (April 3, 2017), The Original Orange Elevator Smoke Curtain (March 28, 2017), 10 Must-Have Safety Signs for OSHA Compliance (March 17, 2017), Railing Infill Face-Off: Cable vs. Glass (March 10, 2017), 6 Ways To Overcome Coastal Landscape Installation Challenges (March 3, 2017), Global changes in construction: Kalwall's insights from BAU (March 1, 2017), Active Shooter Safety: 4 Things Your High Security Entrances Must Have (February 20, 2017), High-Function Custom Bullet Resistant Solutions for Banks (February 17, 2017), Bird decoys: the hawk vs. the owl (February 10, 2017), Backyard 2.0: 2017 Deck and Railings Forecast (February 8, 2017), Flexible bollards guide traffic while avoiding costly collision damage and repairs (January 27, 2017), Mantrap Portal Solutions Eliminate Piggybacking (January 23, 2017), StonePly Success Story: Atlantis - The Cove (January 11, 2017), How to Choose the Right Product for a Nuisance Bird (January 4, 2017), Parking Booth (December 27, 2016), Architectural Glass Takes on a New Shape (December 23, 2016), Creating a Healthy, Safe, Age-Friendly Work Environment (December 7, 2016), Safety standards for slips, trips, and falls (November 30, 2016), Tunnel Vision: New York City's East Side Access Project (November 21, 2016), Rigorous Testing Standards Ensure Effective Security (November 16, 2016), Winner in NADRA 2016 Deck Competion (November 4, 2016), Critical Infrastructure Protection: U.S. Data Centers and Ballistic Barriers (October 3, 2016), Keep Pigeons from Destroying Solar Panels (September 30, 2016), The Dock Gate's custom gas struts make the vertical gate easy to open. Easy as 1, 2, 3! (September 21, 2016), What if Someone is Determined to Get into Your Building? (September 12, 2016), GuardDog Self-Closing Gate uses two stainless steel torsion springs so the gate can open in any direction (September 9, 2016), First Appearances Matter: remove the dirt | absorb the moisture | preserve your floors (August 31, 2016), Peace-of-Mind for Rural Utility Offices - Bulletproof barrier security tips & news (August 8, 2016), SlipNOT is keeping the Indians fans at Progressive Field on their feet (August 5, 2016), An orderly revolution in waste control (August 3, 2016), Antimicrobial Protection for Architectural Aluminum (July 16, 2016), Darlington upgrades good for business in Burlington (July 6, 2016), Evolution Of Revolving Door Security: Teaching Old Doors New Tricks (July 4, 2016), The Role of LEDs in Outdoor Lighting Design (June 27, 2016), Create Your Fire Prevention Plan (June 24, 2016), Slip Resistant Aluminum Flooring in Bubble Capsule (June 22, 2016), Balancing Bulletproof Security and Design (June 21, 2016), Turn your backyard into a haven (June 15, 2016), Starlings can be a Costly Nuisance, learn the facts on how to keep them away from your buildings (June 13, 2016), Hurricane Roof Equipment Screens (June 10, 2016), Slip Resistant Aluminum Grating Utilized on ASLA Green Roof (May 23, 2016), May is Electrical Safety Month: Know How to Protect Workers from Electrical Hazards (May 20, 2016), School Security and Access Control for Architects (May 9, 2016), Benefits of Slip Resistant Aluminum Plates (April 27, 2016), Why We Love Ipe and You Will Too (April 18, 2016), Broan NuTone invents new mosquito barriers for decks (April 13, 2016), Premium Ballistic Frames Offer Huge Boosts in Sustainability and Multi-Threat Risk Mitigation (April 12, 2016), Safety Bollards Protect Storefronts (February 9, 2016), Partnering with Architects to Make BulletProof Beautiful (February 3, 2016), Stay Warm: How to Protect Workers from Cold Weather Hazards (January 15, 2016), Active Design Guidelines for Walkable Communities (December 23, 2015), Hands Down: Hand Safety Tips You Need to Know (December 21, 2015), OSHA Safety and Health Guidelines (December 18, 2015), Teaching Those Who Keep Us Safe: The National Center for Spectator Sports Safety and Security (December 4, 2015), Reeder Illuminated Sign (November 23, 2015), Stop unauthorized parking using Reliance Foundry's Fold-Down Bollards (November 16, 2015), Mid-Century Modern Principles Applicable in Today's Bulletproof Barrier Design (October 30, 2015), Seton's Project Packaging Service | Seton Video (October 12, 2015), As Cooler Weather Approaches, National Home Expert Danny Lipford Launches Satellite Media Event Offering Tips for Seasonal Improvements and Healthy Homes (October 7, 2015), The Industry's 1st Monitored Light Curtain - Now Available (September 25, 2015), Flexible Bollards: Traffic & Parking Lot Posts (September 9, 2015), Bank Security: Balancing the Priorities of Security Managers, Architects, and Facilities (August 31, 2015), Introduction to Flashing/Talking Interactive Signs (August 13, 2015), Plastic Bollard Covers: Security Post Sleeves (August 7, 2015), Custom Mill Work, Bullet Resistant Barriers, and Inconspicuous Perfection (July 24, 2015), Ergonomics: When Work Really Can Be Hazardous to Your Health (July 14, 2015)