architecture - engineering - construction

2020 June
---
June 30, 2020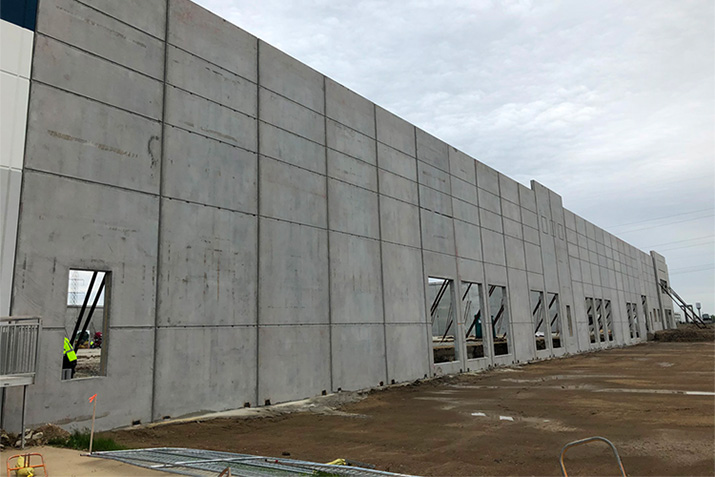 Doubling the size of a warehouse facility may seem like a challenging undertaking, however, construction is efficient with the use of Insulated Sandwich Walls manufactured by County Materials Corporation. The flexibility of Insulated Sandwich Walls helped Compass Commercial Construction Group to construct Phase 2 of a warehouse expansion project in one summer.
---
June 29, 2020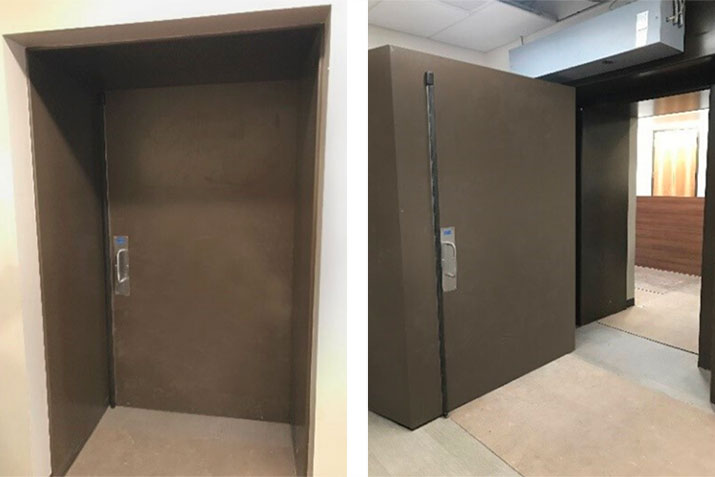 Mars Metal was contracted by a large commercial construction company to build accelerator doors for a cancer care facility in Washington, USA. We were brought on board due to our expertise in fabricating and installing accelerator doors. What made this particular project unique was that one door was to be installed immediately to get an accelerator room operational and the second door was to be installed at a later date. We began the fabrication process working with the physics report provided by the customer to custom design a set of doors. Adjustments were made on our approval drawings and the doors were designed to the customer's exact specifications to ensure installation on-site would be smooth.
---
June 26, 2020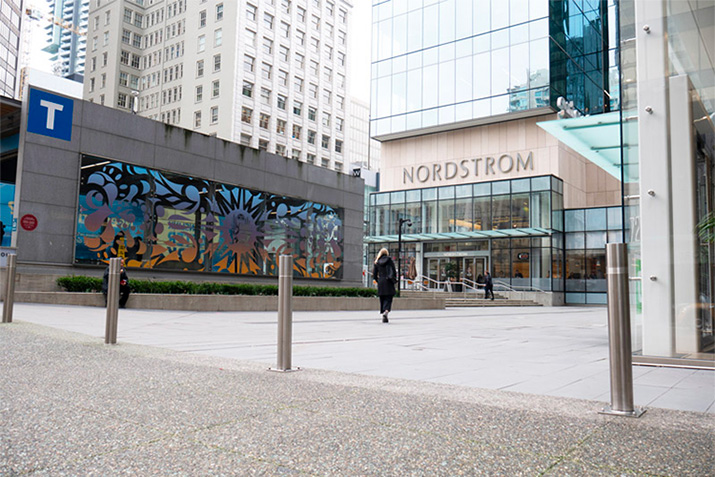 Removable bollards are a style of bollard used to permit or deny access to variable-use spaces. When the bollards are present, they prevent cars and trucks from accessing a space. Site managers remove them at certain times or for specific people to grant vehicle access. When these bollards are removed, they must be stored.
---
June 24, 2020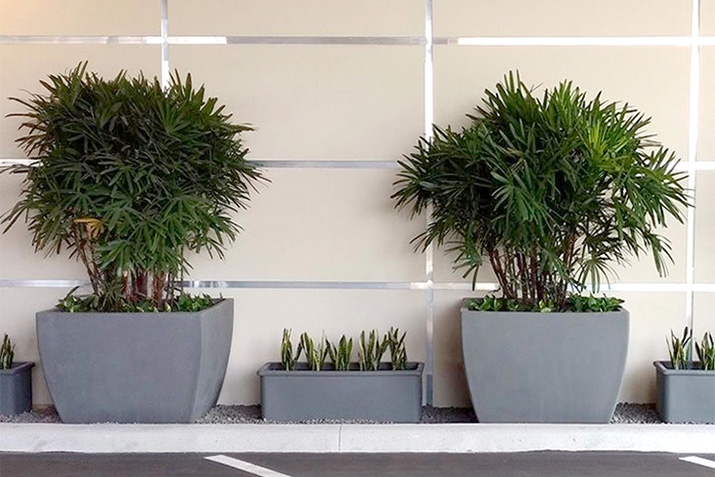 Cleanliness is one of the most critical elements for your home or business today. Public areas or high touch areas require routine cleaning and disinfecting of surfaces to minimize the risk of spreading COVID-19. While the CDC recommends using diluted bleach solutions, many materials may have a negative effect from applying bleach. The TerraCast® resin material is safe for applying bleach. Unlike other materials, our planters will not fade or degrade when disinfecting surfaces. They are a great solution to businesses to separate areas to allow for social distancing, without unsightly barriers or high maintenance work. From installing to cleaning, our planters are easy to handle!
---
June 22, 2020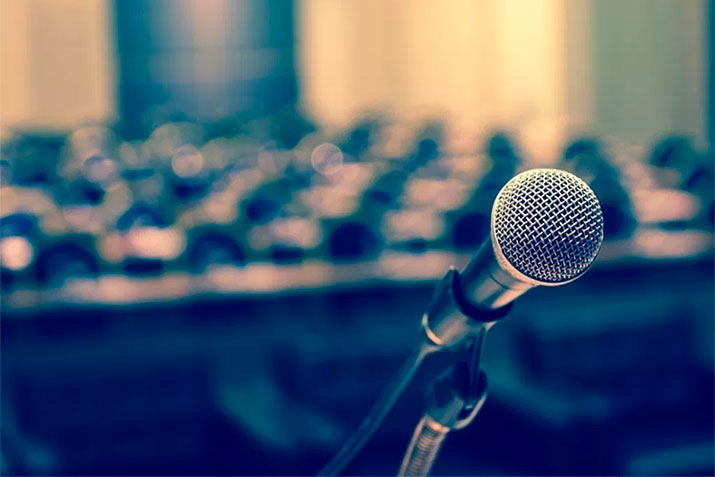 Did you know Ambico's Acoustic Door and Frame Assemblies are tested by independent laboratories to comply with the most up-to-date standards on the continent? Learn more about our range of Acoustic products.
---
June 19, 2020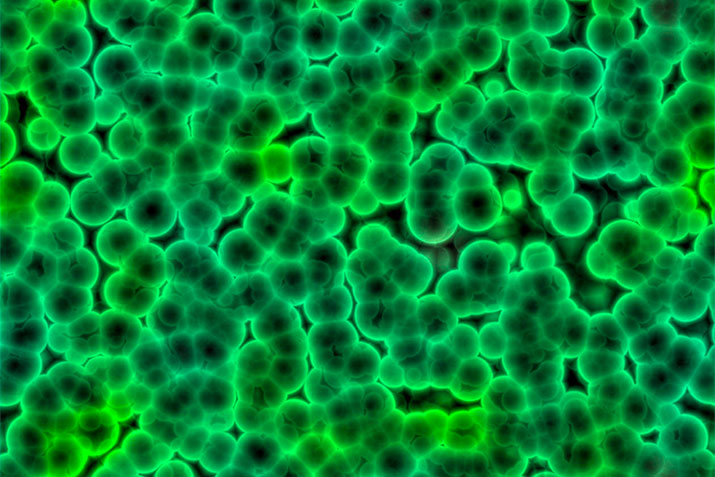 As a result of the recent global corona virus outbreak we are increasingly being asked by customers about whether Ray-Bar's various anti-microbial technologies are effective, specifically against the Novel Corona Virus also known as COVID-19. Ray-Bar is proud to introduce the following anti-bacterial/anti-microbial options to all of our X-Ray Protection/Radiation Shielding product lines listed here: Easy-Clean X-Ray Glass, Telescopic X-Ray Window Frames, X-Ray Control Barriers, Shielded Hollow Metal Doors and Pre-Finished Modular Retrofit Shielding Panels.
---
June 17, 2020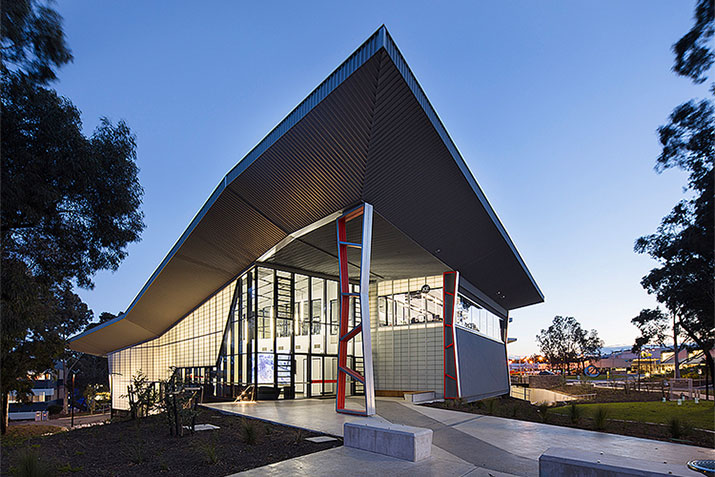 Introducing diffuse natural daylight into educational facilities provides advantages on multiple levels, the most important being the benefit to students. Multiple studies have shown that students exposed to more natural daylight progress faster than kids with less daylight. Translucent sandwich panels also provide line of sight protection to areas where privacy and security are important, as well as create the right thermal envelope.
Here are five educational facilities across the globe where Kalwall® translucent sandwich panels have been used to provide the right diffuse natural daylighting solution.
---
June 15, 2020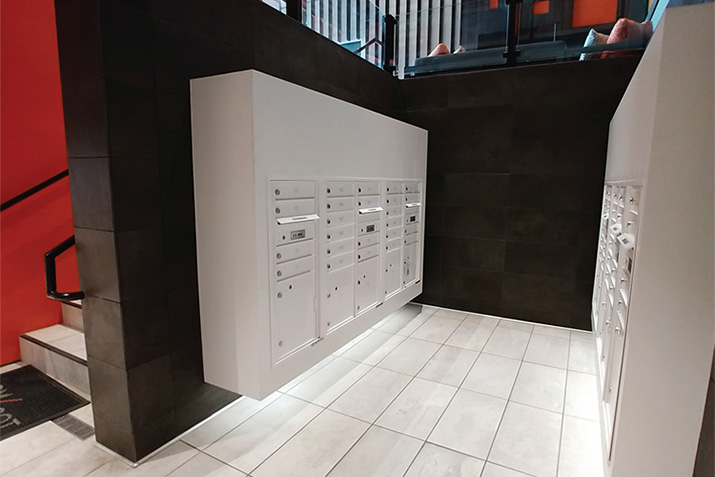 Section 10 Postal Specialties may not be the highest priority for architects when they are in design mode... but statistics show the mail and package delivery room is visited more often than the fitness room in multifamily housing. So why not give the mailroom more love?
---
June 12, 2020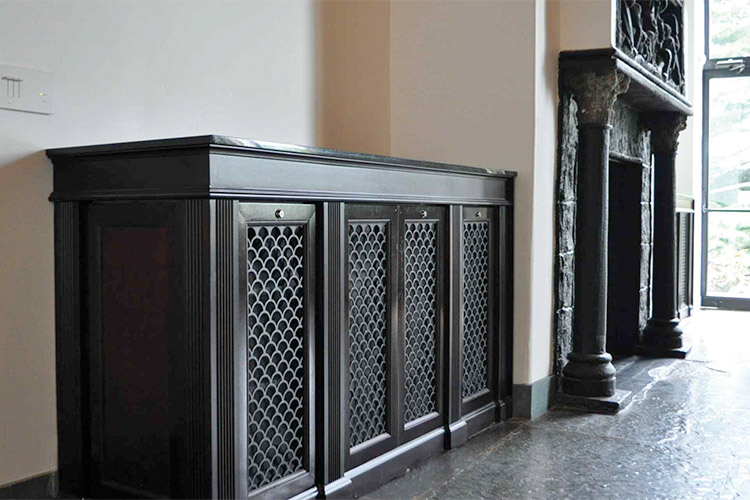 This stately fieldstone mansion, built in the mid-1800's, was a vacation home to famous Presidents and Authors. Custom Period-Matched Perforated Grille PatternsCustom fabricated bronze perforated grilles blended nicely with the rich mahogany woodwork that has stood for over 100 years.
---
June 10, 2020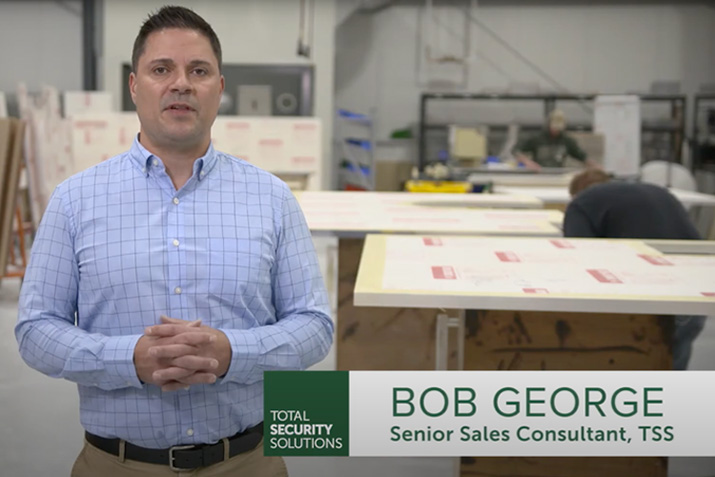 As Total Security Solutions CEO Jim Richards explains, "There are many different ballistic glass products out there, all of them are fit for different applications—and most people call all of them 'bulletproof glass,' no matter what they are." Specifically, there are five types of bulletproof glass commonly sold today. You …
---
June 8, 2020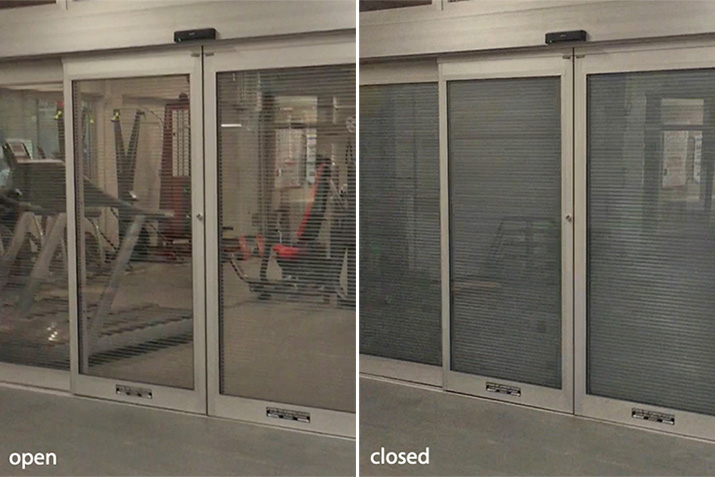 Vision Control® XS enables easy and automatic louver operation from a remote control, tablet or smartphone. Windows, doors and other openings in busy healthcare, commercial and educational environments can now be easily adjusted for vision, light, heat and noise with 'smart' louver control.
---
June 5, 2020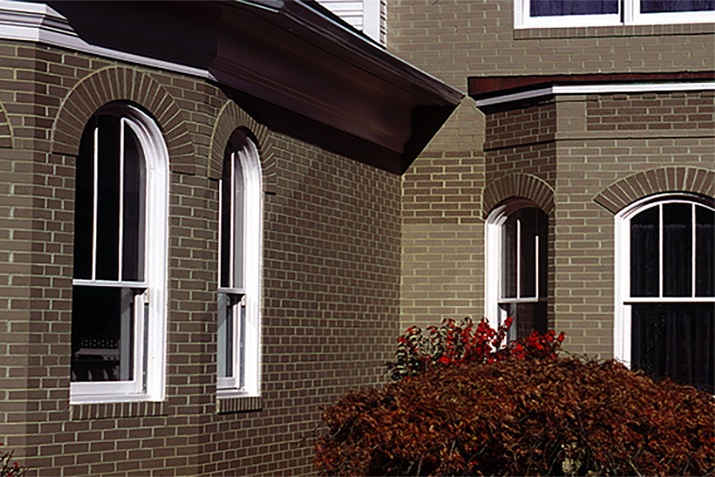 Give your windows a wake up call by using Belden Brick to accent the features of your architectural design. Our unique brick applications can turn any plain window into a work of art. Use Belden Brick to enhance the graceful lines of an arch or shape an attractive frame or windowsill. The addition of a brick window treatment gives the eye a focal point and will banish boring windows forever by adding sophisticated artistic detail. Choose from a standard design or let us custom design your window treatment based on your builder's specifications. Belden Brick adds the crowning touch that gives your project character and creates instant curb appeal. On this page you will find several different ways we have used brick to add detail to different shapes and sizes of windows. No matter which designs you eventually choose we are confident that you will find the right window treatment that expresses your personal vision and transforms your project into one you will be proud of.
---
June 3, 2020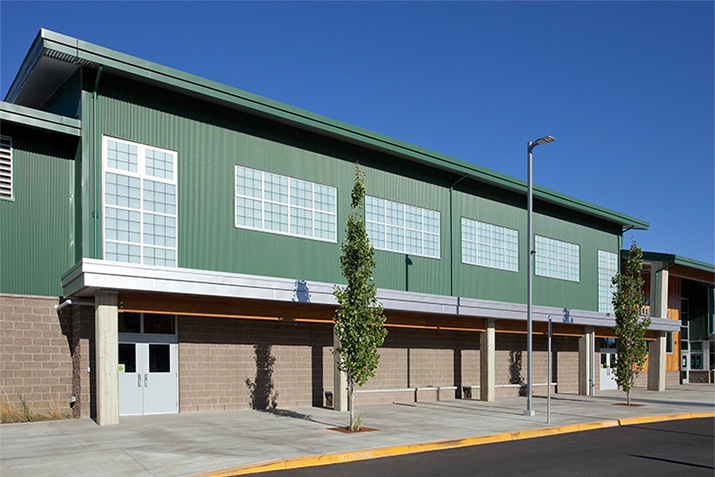 Birds play an integral role in preserving the world's ecosystem – dispersing seeds, pollinating plants, and controlling rodent populations. By consuming enormous amounts of insects, birds also reduce insect damage to crops and forests and lower the transmission of diseases such as malaria and West Nile virus. But as the built environment expands, so does the danger to birds. Since 1970, scientists have tracked a nearly 30% decline in North American bird populations with about 25% of species now being listed on the US Watch List of birds that require conservation to avoid becoming threatened or endangered. And one of the leading contributors to this continued drop in bird populations is collisions with human construction.
---
June 1, 2020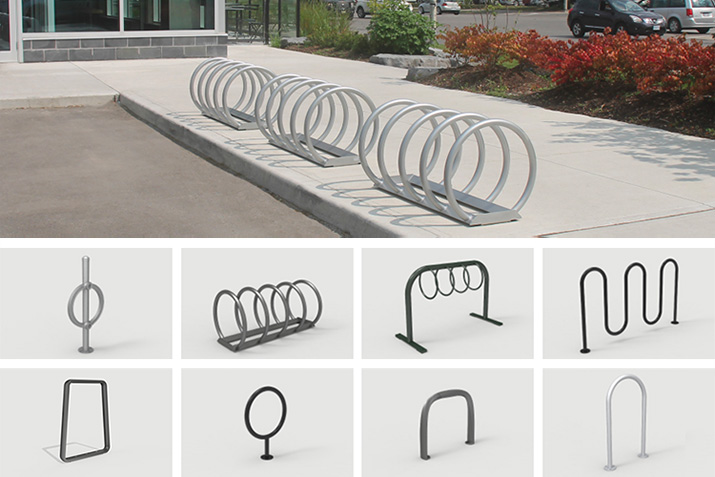 Support peddle power. Encouraging people to choose healthy, green alternatives can be as simple as installing a well-placed bike rack. Our simple designs take up very little space, ensure easy use for the daily cyclist and manage the chaos of wheels and pedals. Personalize your site or promote your business with custom lettering available on the MBR200 Series.