architecture - engineering - construction

2020 January
---
January 31, 2020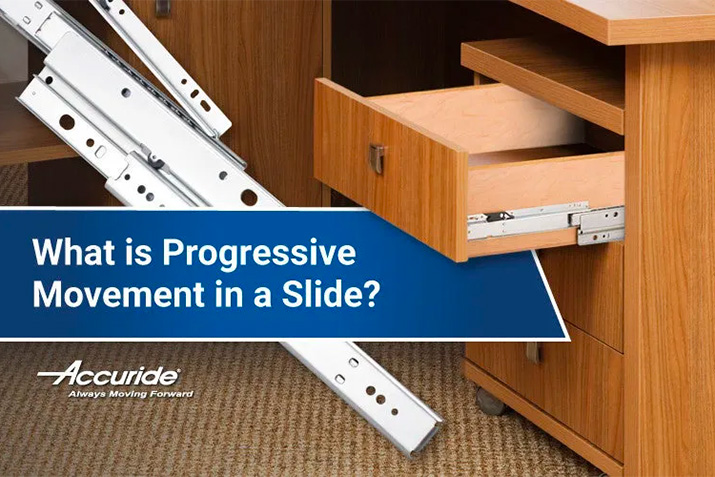 The ball bearing telescopic slide was a step forward in drawer movement. 'Progressive movement' is a step forward from that. Even the telescopic drawer slide has room for progress.
---
January 29, 2020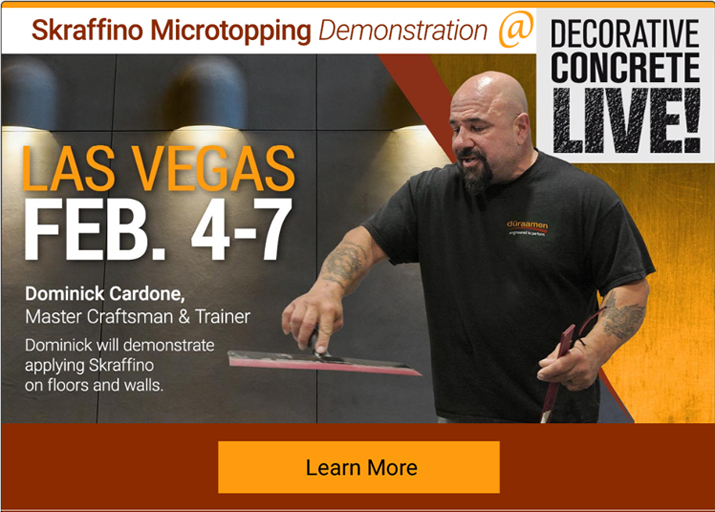 ---
January 29, 2020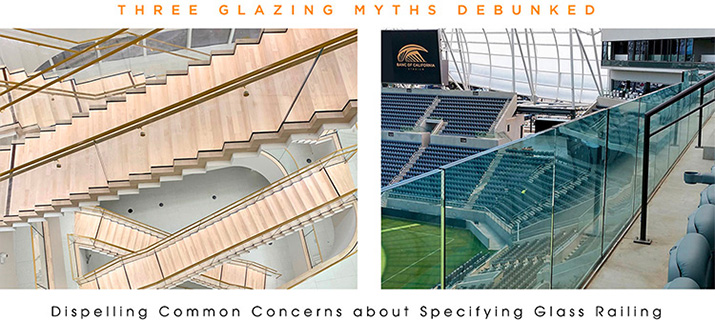 No matter how you look at it – or through it – glass is a clear choice among today's commercial architects and designers. From sports arenas and shopping malls to hotels and healthcare facilities, savvy specifiers are increasingly looking to incorporate glass into their project designs, presenting a huge growth opportunity for contract glaziers. However, taking on projects involving glass railing can be challenging due to lack of familiarity with the products or concerns related to engineering.
---
January 27, 2020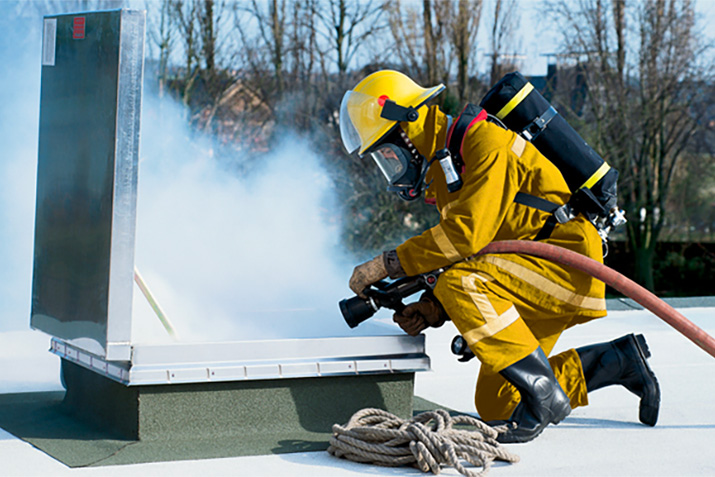 Automatic Smoke Vents protect property and aid firefighters in bringing a fire under control by removing smoke, heat, and gases from a burning building. Smoke vents are ideally suited for large expanses of unobstructed space such as factories, warehouses, auditoriums, and retail facilities. Mechanical smoke vents are activated upon the melting of a fusible link and options are available for smoke detector and fire alarm activation.
---
January 24, 2020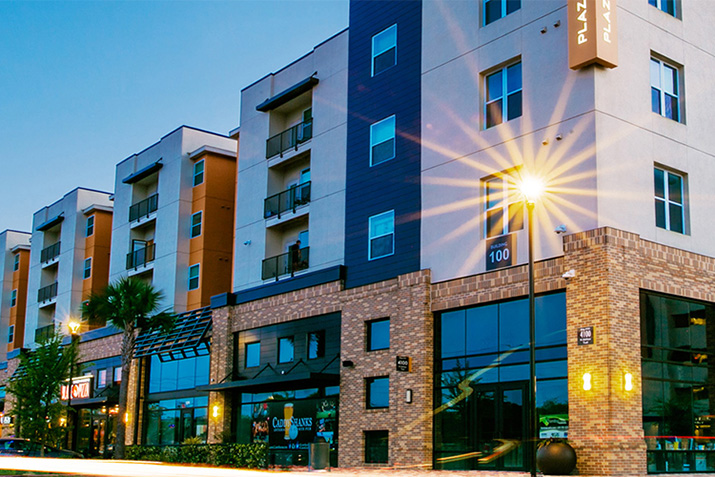 Building owners want to keep energy costs down, which means they need a tight building envelope. The problem? A tight building envelope, if the wrong products are used, can actually create issues with moisture and mold. Moisture control beneath the cladding can help solve these issues, creating a more secure exterior and a more comfortable interior for all.
---
January 20, 2020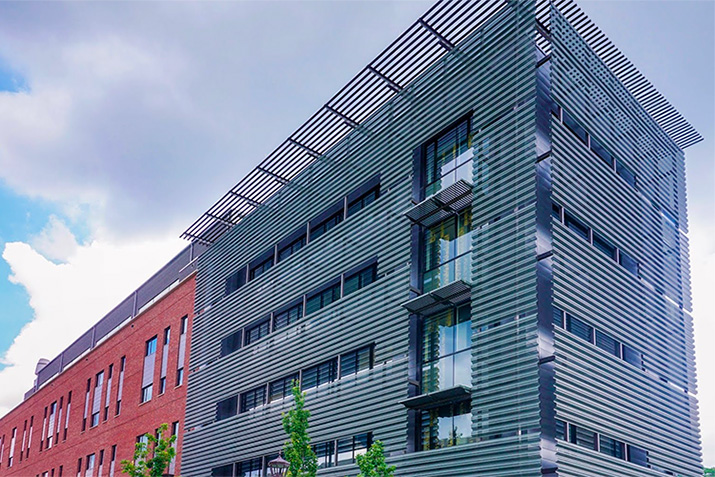 The Roger A. and Helen B. Krone Engineered Biosystems Building (EBB Krone) opened in 2015. It was built with the intention of creating a space where Georgia Tech engineers and scientists can work together on new medical technologies and curing diseases. Much like bees - or Yellow Jackets - the mascot of Georgia Tech, work together in a hive. It is possible that design architect, Lake Flato, and local architect Cooper Carry considered this when creating the building design.
---
January 17, 2020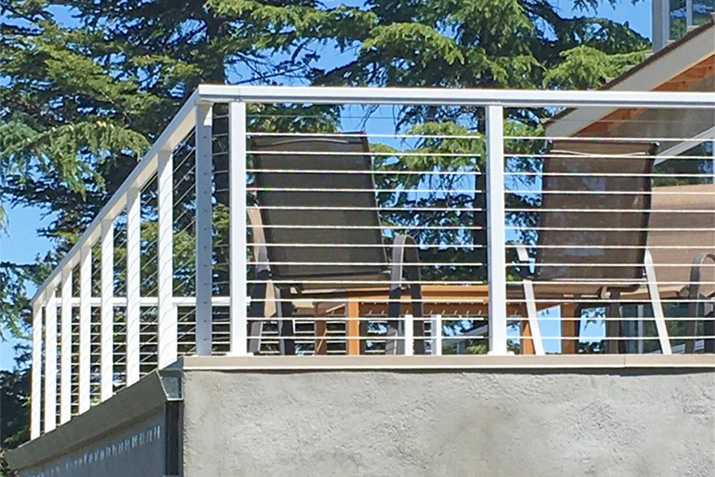 This Bay Area home had recently undergone a yard and deck renovation to update the outdoor space into something more modern and open. The customers wanted a railing solution that fit this contemporary theme while maintaining an open view of their newly landscaped yard.
---
January 15, 2020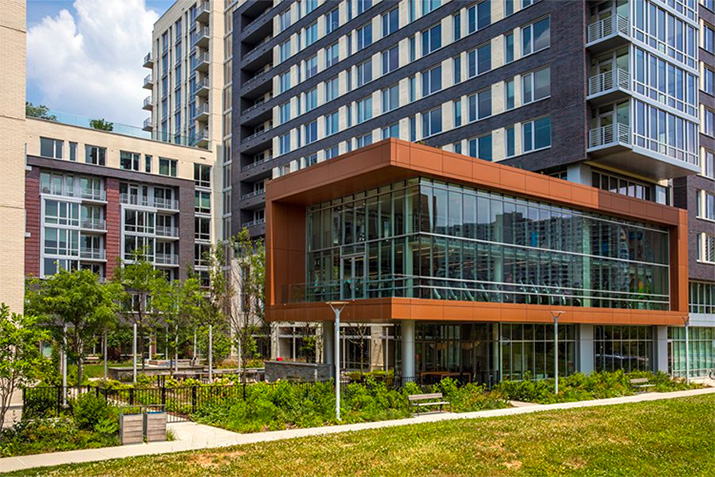 People of all ages continue to move into multifamily communities, requiring developers to meet a range of needs. Kawneer delivers systems and solutions that offer the performance, aesthetics and sustainability required by today's multifamily applications.
---
January 13, 2020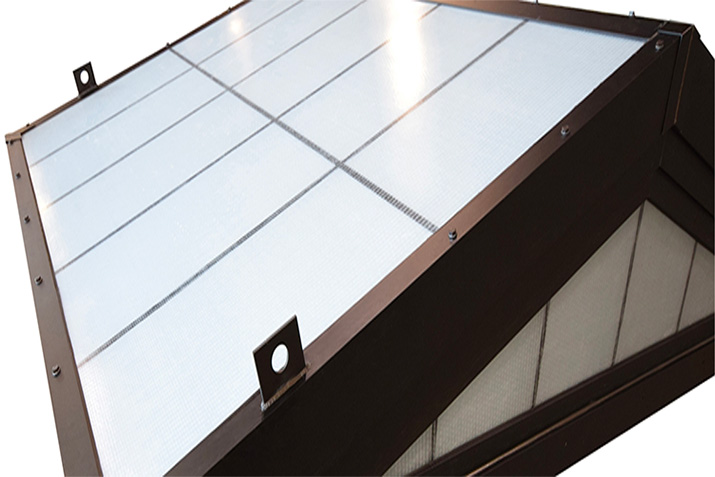 Hospitals and medical centers have found a unique way to utilize removable skylights by placing them over equipment like MRI machines that are too large to move and occasionally need to be serviced. In these applications, the skylight, or a portion of it, is simply removed and workers are provided with easy access to the machinery.
---
January 10, 2020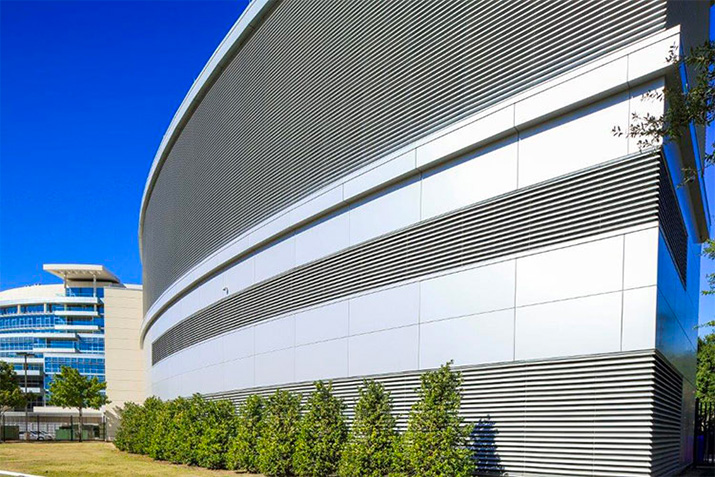 Designed to provide superior performance and great aesthetic appearance, Ruskin® louvers are backed by experienced engineers and reflect Ruskin's commitment to high quality product standards.
---
January 8, 2020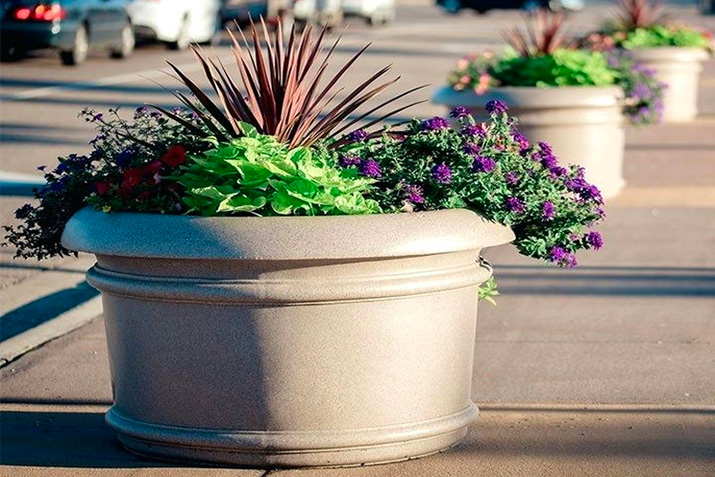 Investing in commercial planters is no small undertaking, and so the goal is always to get planters to last as long as possible. First and foremost, buying the right planters made from long lasting materials will make a huge difference in how long your planters last. In this article, we will go over the best material for planters that outlive the competition, as well as things you can do to make just about any commercial planter last longer.
---
January 6, 2020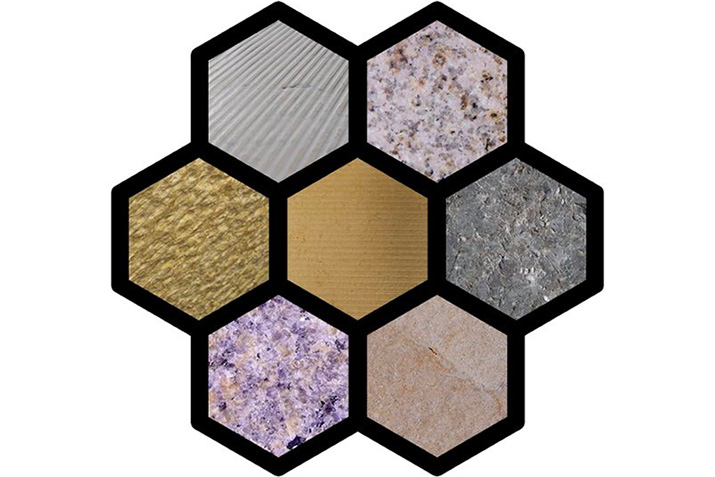 StonePly, world's leading producer of lightweight natural stone panels, provides natural stone that is lighter, stronger, faster to install and offers greater design freedom. StonePly offers a wide variety of textures, finishes, and edging options for stone. See how each option can put a unique spin on your project's stone panels.
---
January 3, 2020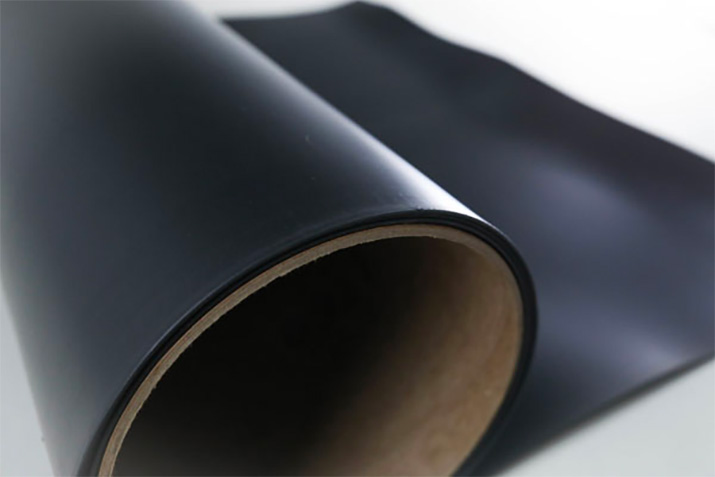 An area where material science is advancing the field of radiation shielding is in the development of non-lead shielding materials. Lead is used today because it's cost-effective, easy to work with, and most importantly has the ability to reduce gamma radiation. One drawback of lead is that it is a toxic substance if ingested into the body. Given the toxicity, innovations are being made to produce thinner, more flexible and effective non-lead shielding solutions. Specifically, polymers are being utilized for their material properties. They are infused with tungsten and other metals to produce a new generation of shielding products.
---
January 1, 2020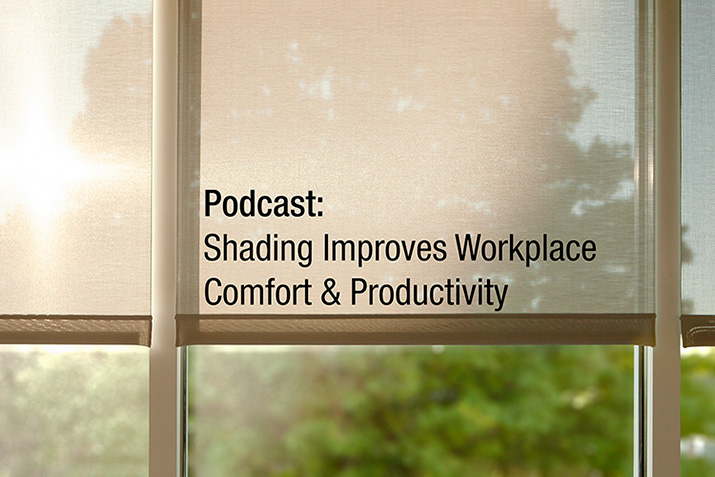 While reducing energy costs continues to be a major factor in the specification of window shades, more architects and designers are now using shades for a much different reason. "Energy savings is definitely a big part of window shades but we're seeing more and more discussions about occupancy comfort and workroom productivity," said Jeff Miller, LEED®AP, solar control product manager for Draper, Inc.