architecture - engineering - construction

Coating
---
November 13, 2020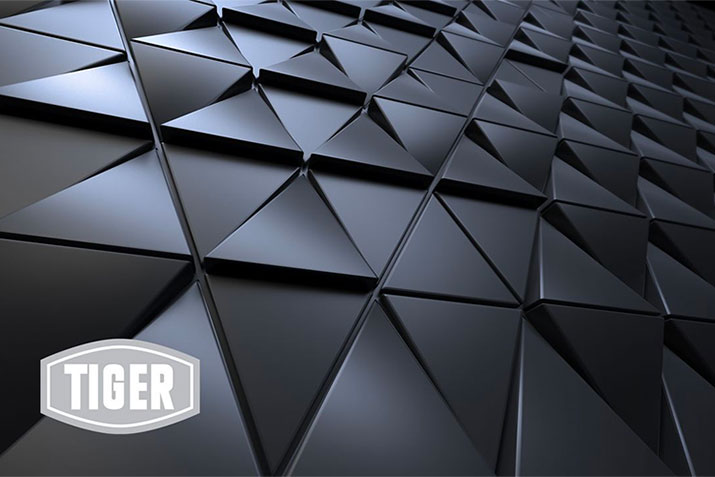 Super durable powder coatings are commonly specified for organic coatings in architectural applications. QUALICOAT, GSB and AAMA specifications contain testing requirements for longevity compared to traditional exterior coatings that are applied to architectural products and substrates. The demand for super durable polyester powders have grown immensely within architectural, agricultural, and industrial markets. Powder coating facilities of all sizes have started to expand their offerings to include super durable powders. Two common questions are "Are super durables really that much more durable than a standard polyester powder coating?", and "Are they worth it?" The answers is YES in both instances, for many reasons. Please let me explain.
---
October 5, 2020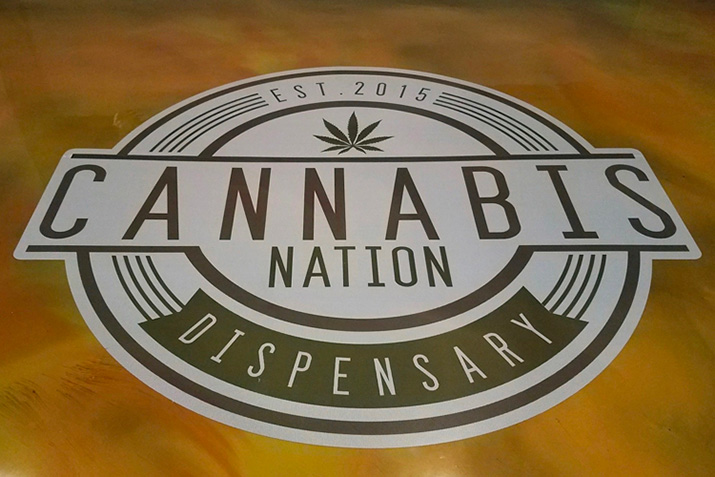 These flooring systems are resinous finishes engineered for various applications in the medical cannabis industry. These applications include cosmetically appealing floors for retail medical dispensaries, ultra-durable surfaces for indoor cultivation areas and laboratory-clean flooring for processing and extraction facilities as well as testing labs.
---
September 23, 2020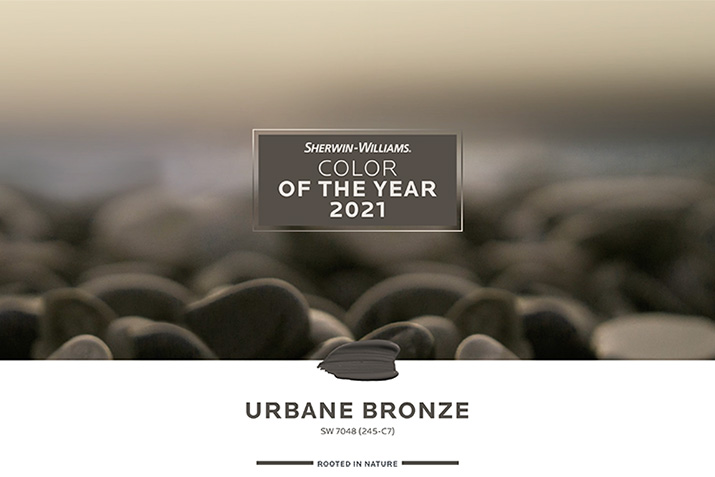 Nature at its simplest inspires a feeling that's grounded and serene. Announcing the 2021 Sherwin-Williams Color of the Year, Urbane Bronze SW 7048 (245-C7). Let a color rooted in nature create calm and bring all you cherish together.
---
August 7, 2020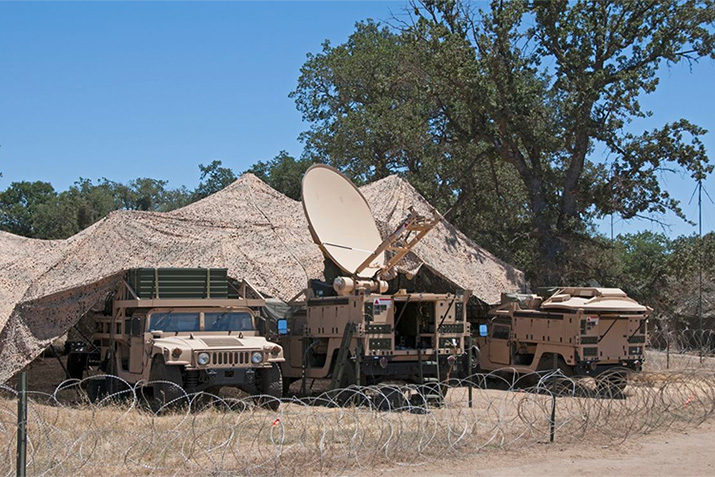 The U.S military has many demanding specifications to fulfill when it comes to the finish of their products. Color and gloss are very important aspects - from concealing equipment in the desert to camouflage patterns that reduce detection in the field. However, in order to sustain certifications these color finishes must also protect the equipment from the harsh environmental aspects. Therefore, in 1985, most military vehicles and equipment required a topcoat applied with camouflaged CARCs. These topcoats produced a non-porous finish that acted as a protectant against radioactive, biological and chemical contamination. CARC repelled the chemical by preventing absorption, with chemicals beading up on the finish surface where they could be easily washed away.
---
July 8, 2020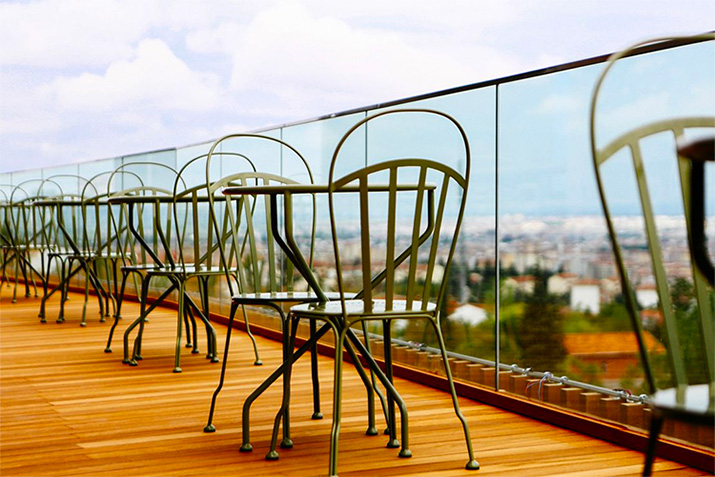 Did you know that TIGER Drylac® Super Durable products are ideal for patio furniture finishes that require long-term protection? Patio furniture is often exposed to harsh weather conditions such as rain, sun, dust, pollen, sand, salt, and especially the sun, which means that your investment in comfort can fade away quickly. Although your metal patio furniture was once in pristine condition, over time it can start to deteriorate. Chips in the finish, rust, and faded colors are good indicators that it is time to consider the benefits of TIGER Drylac® Super Durable powder coating products.
---
February 3, 2020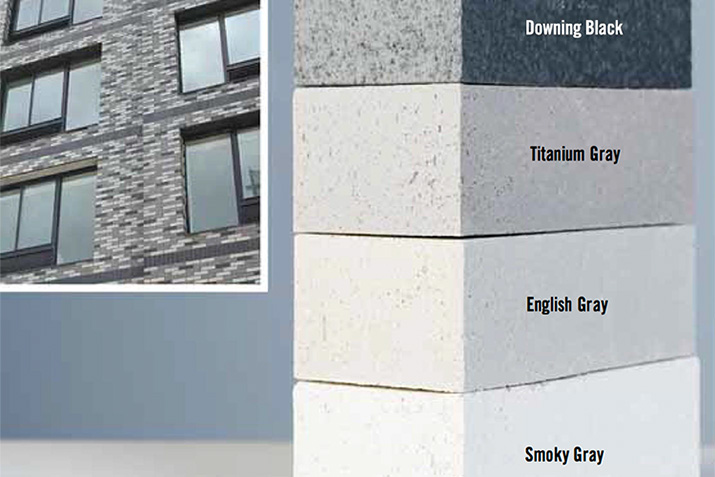 The Belden Brick Company is again expanding its offering of product lines. Belden has increased its production of coated brick products. Along with its recently expanded Glazed Brick line, offering a core of 30 standard colors and a multitude of custom colors, Belden Brick has increased its clay coated offerings in a variety of new grays. These complement our ever-popular Alaska White and Spectrum Series, such as Black Diamond.Current trends in color selection tend to draw towards coated brick. We are happy to provide these new styles and provide options to designers for the desired look with the permanence expected of brick masonry.
---
August 30, 2019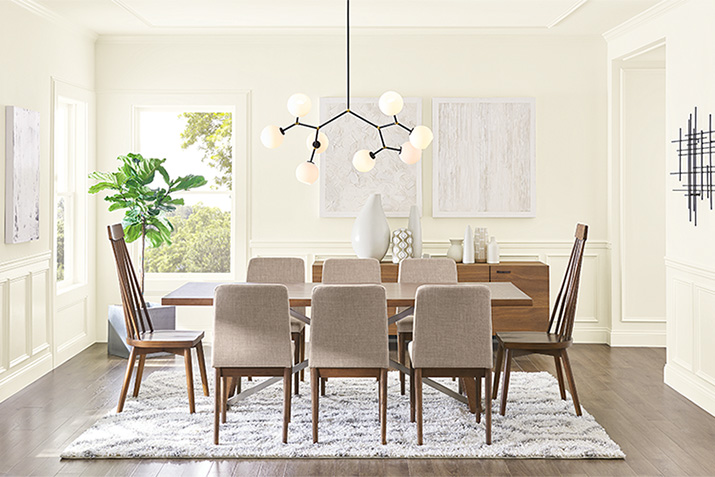 Lay the foundation for refined design by using the right paint for your project. As a design professional, you are particular about every aspect of your project. The space speaks to you, and you develop just the right combination of form, texture and light by choosing the right furniture, linens and light fixtures. Color comes into play as you create a symphony of sorts, directing all of the elements in your design to work together.
---
June 19, 2019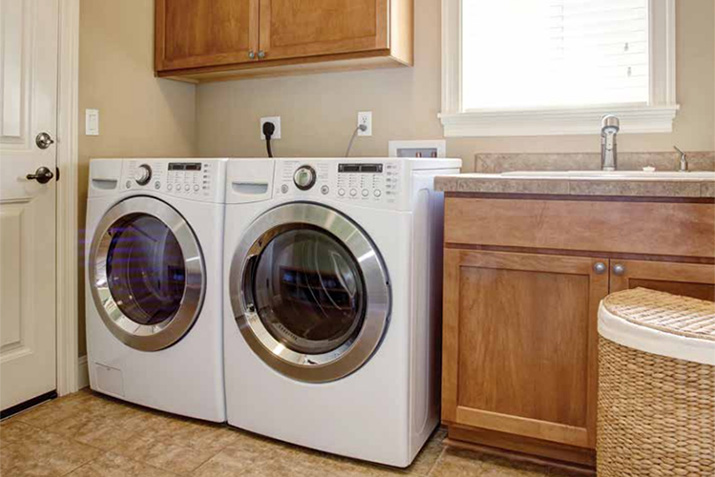 Sherwin-Williams introduces Moisture Vapor Barrier Interior Latex Primer/Sealer, a quick-drying coating designed to help reduce the loss of moisture through walls and ceilings. The new waterborne formula combines a primer and finish into a single, cost-effective solution intended to address moisture vapor problems common in manufactured housing facilities.
---
May 31, 2019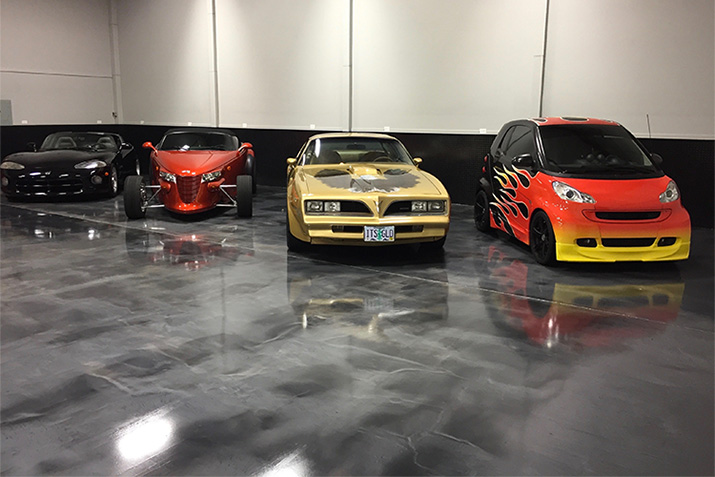 People are choosing Reflector™ Enhancer Flooring Systems because they are a completely custom floor that add a unique design element to your space. These specialty floors will be sure to catch someone's attention. With or without a high-gloss finish, these floors create a feel of movement that mimics water because they are seamless and fluid-applied in place.
---
February 15, 2019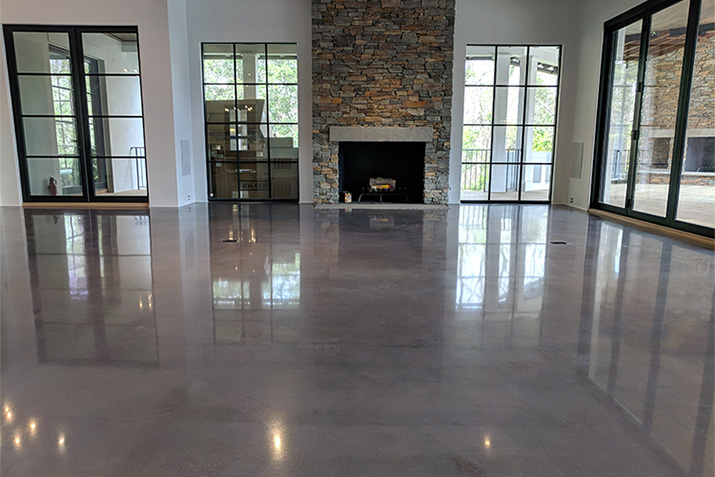 Polished Concrete Floors are extremely popular. Many property managers are replacing their VCT, Ceramic Tile, and Linoleum floor coverings with polished concrete flooring. Polishable concrete overlays add LEED points to a project making them appealing for architects and green builders. Architects also appreciate polished concrete's reflectance because it decreases the need for artificial light.
---
January 16, 2019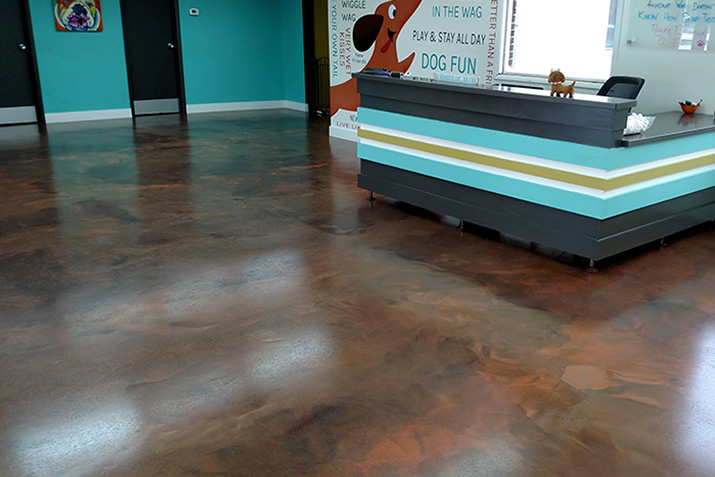 The REFLECTOR™ Enhancer Flooring System is a specialty, high build, self-leveling, fluid-applied floor coating. Engineered for commercial, industrial and residential applications where a durable, long-lasting, aesthetically unique, easy to maintain and completely custom floor is required. Due to the unique and unrepeatable nature of these flooring systems, consult with a technical representative before installing or specifying.
---
January 9, 2019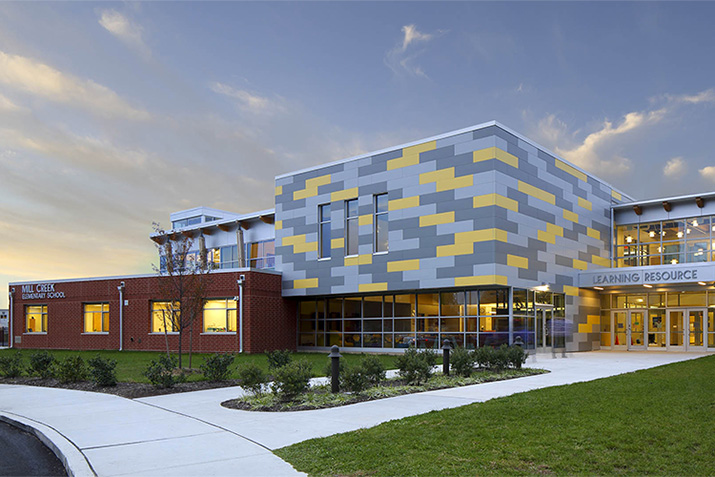 This colorful educational facility was designed from the ground up to provide a fresh start for an entire school district in Pennsylvania.
---
November 28, 2018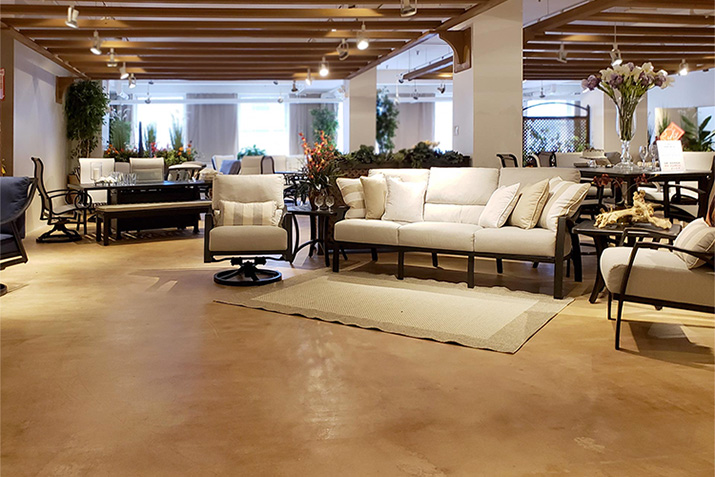 Shopping for furniture is a bit like shopping for a new car or a piece of art. The environment in which the furniture is displayed is important enough that it should present the beauty of the furniture while at the same time not distracting potential customers from imagining how it might look if it was theirs. Microtopping floors in retail furniture stores achieve this, by being both durable and beautiful, as well as presenting a clean, blank slate for shoppers to project their own dreams upon.
---
November 12, 2018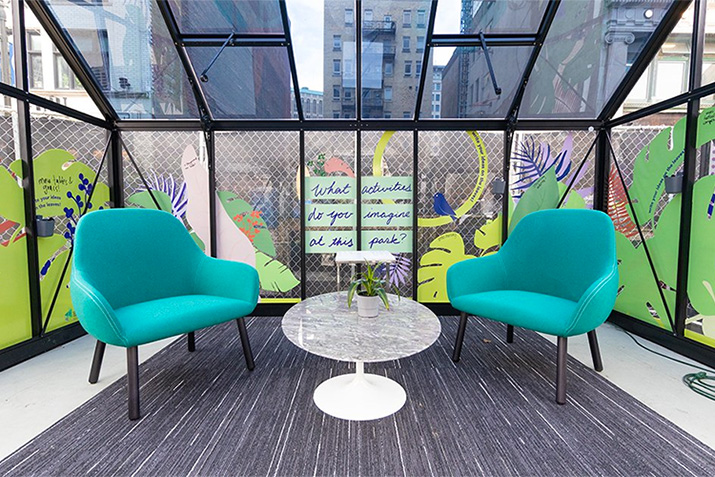 Increasingly popular coworking spaces foster productivity and collaboration for businesses and entrepreneurs. STIR® got the scoop from designers on what makes these spaces special and how to apply color strategies from them to any project.
---
August 13, 2018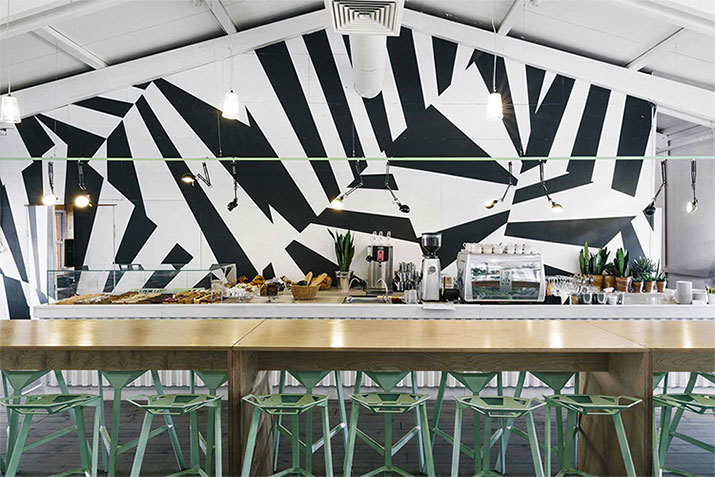 What was once the mainstay of paint design on World War I warships has transformed into an interior design trend that can add a punch of bold, modern elements to your next client project.
---
April 26, 2018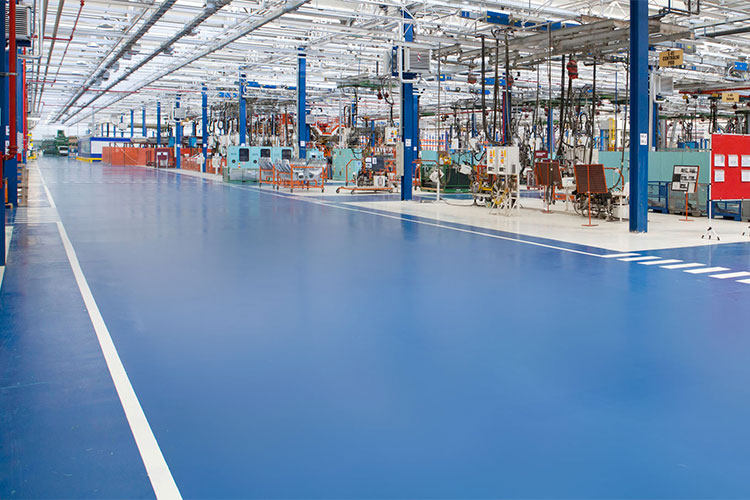 Unless you are a resinous flooring professional or a chemist, it can be hard to differentiate between Polyaspartic, Epoxy or Polyurethane coatings. In many resinous flooring projects they are combined in a flooring system. Each one of these resins serves a purpose.
---
April 4, 2018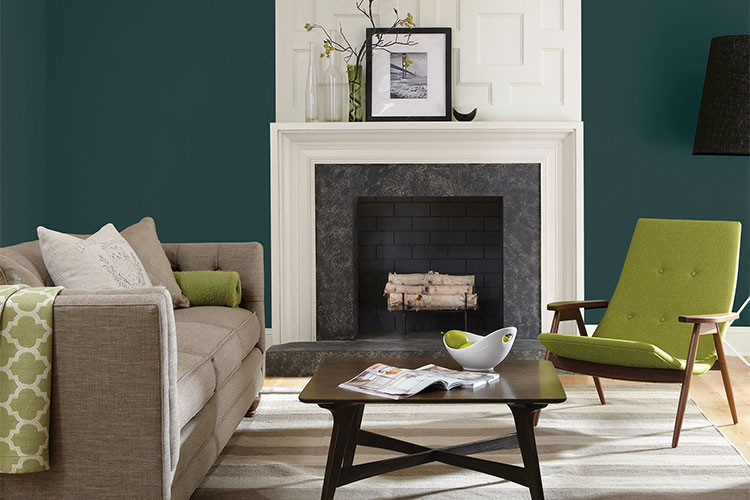 How designing with colors that resist definition will add a new depth of intrigue to any project.
---
February 26, 2018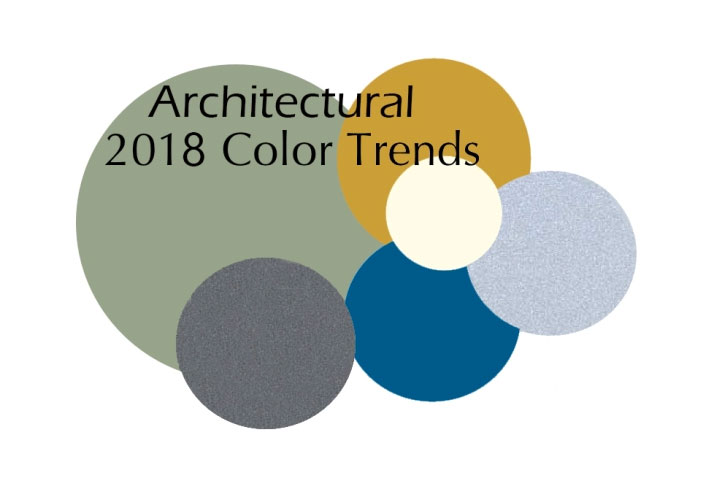 When it comes to color predictions and trends for each new year, everyone is releasing their new "it" color or shade, from the fashion scene to home décor to automotive to the architectural and construction industry. This includes Valspar; they do intense research to create distinct trends and themes for the architectural coatings industry. Valspar's color trends closely align with those of the CMG's International Key Colors for 2018.
---
January 17, 2018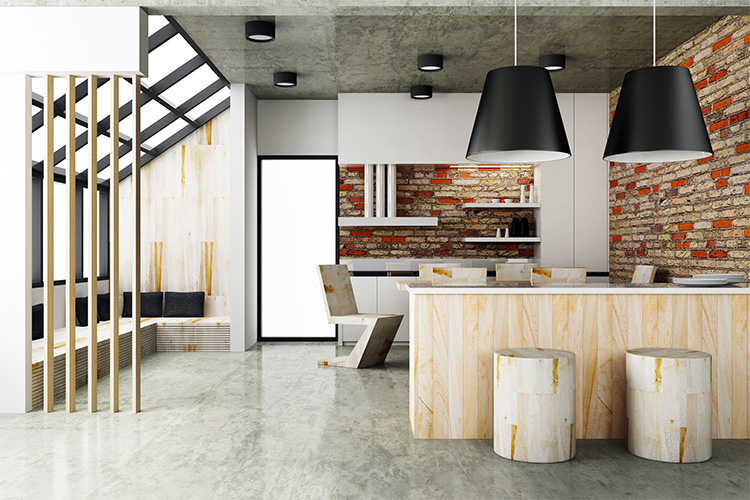 How colorful stains, dyes, marbling and effects can help you do more with exposed concrete flooring.
---
November 14, 2017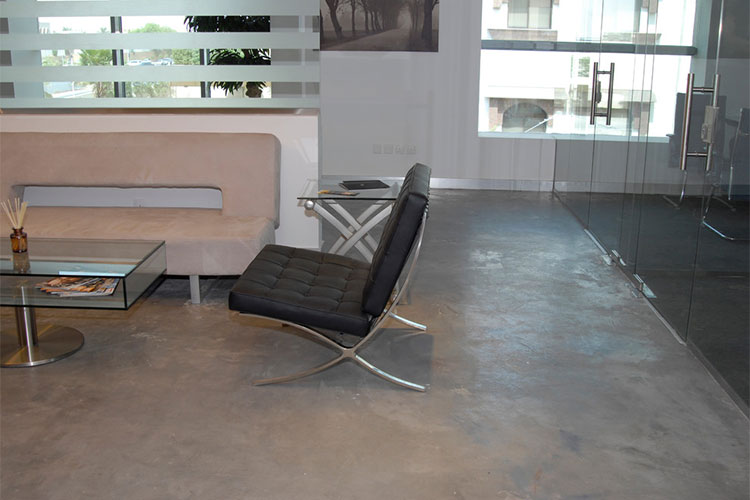 Elite Crete Systems has solutions to concrete floor problems and the design and decor experience to provide a truly unique one of a kind floor system.